WWWRN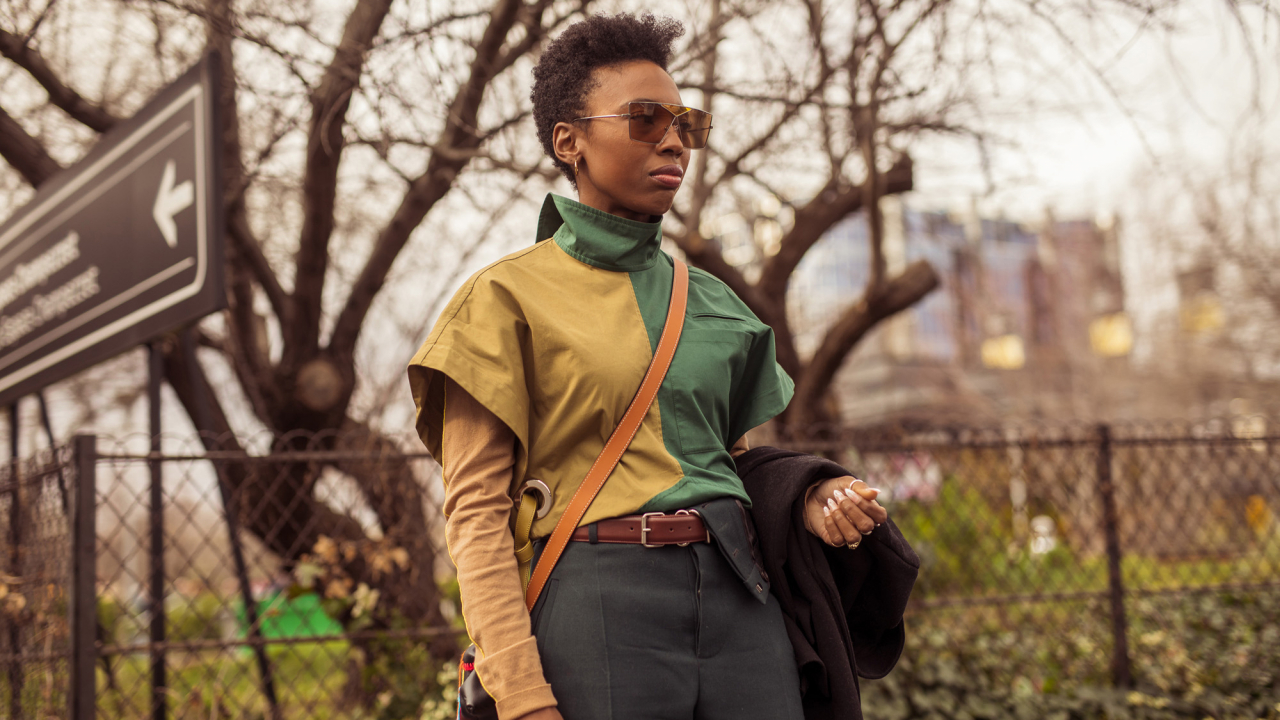 What to Expect After You Begin Transitioning to Natural Hair
Whether you're going for a big chop or you're powering through the grow-out phase.
As a curly girl, I wish someone told me almost four years ago that chopping my 4B coils (which at the time looked more like 3C/4A curls) over my bathroom sink in college was going to be the easiest part of my natural hair journey. What was then triggered by my sudden frustration with not being able to put my hair up into my desired style (I'm sure we've all been there before) turned out to be a life-altering choice that changed much more than just my hair routine.
For years I was stuck between thinking, It's just hair, it will grow back, and This is my hair, I have to take care of it. In a past life (meaning crazy high-school years), I experimented with hairstyles as if it was a right of passage. Without thinking of the consequences, I cut, colored, straightened, and over time chemically damaged my hair because at that age, why not? I valued length over strength and style over the health of my hair. I'll tell you one thing, though: This all changed for me while standing over my bathroom sink and realizing my hair wasn't cooperating because it was so damaged, and that I was struggling to achieve my desired styles because my hair was transitioning out of its chemically altered state.
Without hesitation, I grabbed a pair of scissors, sectioned my hair into a few pieces, and cut it. I knew my hair wouldn't grow back immediately, but I had never envisioned myself with short, curly hair and didn't fully understand all the care that goes into the aftermath of a big chop, impromptu or not.
So if you find yourself in a similar moment of hair crisis, you might be wondering: What happens after you finally take the leap of faith into transitioning your chemically altered hair? What happens two, four, or even six months after chopping your hair? How can you best embrace your natural hair?
Amika pro educator Jamie Brice gave us a glimpse of what to expect after taking either of these steps forward in your natural hair journey, plus some must-have products to keep in your hair-care arsenal during your transition.
The Big Chop
Obviously, there's a much more dramatic before-and-after if you decide to go with a big chop to jump-start your natural-hair journey. The reason most of us decide to take this step is to eliminate the excruciating transition process, wherein your ends stay the same (chemical straighteners and all) while your roots grow in.
"The reason why men and women are interested in taking the leap into big-chopping their damaged hair is it helps to eliminate the transitioning phase," says Brice. "Instead of waiting for their chemically processed hair to grow out, they can do the big chop to eliminate the middle process, which can be time consuming and frustrating. By chopping off those straight or damaged ends, you'll immediately have your curly/wavy texture back and your hair will feel healthy again!"
According to Brice, the key to the big chop is knowing what the long-term goal is and creating a plan to achieve it. For a big chop, research and planning definitely reduces the fear of the unknown. "Select multiple different styles that you like," she says. "This gives your stylist a little variety; if they believe one might not work for you, you still have other options. Find a look that works for your face shape, curl pattern, and also your personal style. If a super-short cropped look is what you're leaning towards, you want to make sure your curl pattern is going to sustain that. If you're unsure of what the best look is for you, contact your stylist and set up a virtual consultation!"
A big chop isn't just a physical adjustment, but a major change for your day-to-day routine and how you maintain your natural hair inside and outside the salon. Brice suggests reaching out to your stylists ahead of your big chop to inquire about how much maintenance your preferred look will need, how often you'll need to have your hair trimmed, what products you'll need to purchase, and how to protect your curls at night. This step is important because you don't want to select a style that requires more time and maintenance than you intended or can manage to fit into your schedule. "For instance, while taper cuts are super cute, as they grow in they will lose their shape, so talking about the next step is key to making sure you know what the long-term plan is," she adds.
Of course, the immediate downside (unless you're 100 percent ready for short hair) is adjusting to your new length, which, for curly girls, can seem a little more dramatic than other textures due to shrinkage—it can make it seem like our hair is actually shorter than it is. "If your goal is to have more length, select a style that is going to require the least amount of trimming, heat styling, and usage of chemicals," advises Brice. "Some of the shorter cropped looks and pixies are insanely cute, but if your curls are thick or your natural hair's a little more on the coarse side, it might require a lot of heat or even a relaxer to lay it down, meaning this may not be the look for you. Choosing something a little longer, where you can let your hair grow out without constant trimming to maintain the look, might be a better option for you."
Transitioning
Not all natural hair journeys result in a big chop, however. Some of us still may consider transitioning in order to hold on to some of the length we currently have. The downside is that you're going to have two different hair textures—your natural curls at the root, and your chemically processed hair at the ends. That might tempt you to try hairstyles that can create more damage, like using hot tools to straighten your roots to match the ends. And when you're trying to grow out your natural texture, that damage can unfortunately prolong the process.
"During the middle period of transitioning, your hair can feel like it's in limbo," says Brice. "Your roots might feel oily because healthier hair produces and retains more moisture, while your ends may feel more dry and brittle. The hard part about transitioning is that you cannot repair the previously damaged hair. The key is to make sure it isn't affecting your new growth."
Once we decide to begin this journey, the ball heavily falls in our court. Curl knowledge and curl maintenance no longer becomes an option, but a newfound way of life. The goal is to maintain the moisture and hydration of your hair in order to nurse your natural hair back to health.
How to Repair
This is the part in your new journey that requires patience and a lot of TLC. According to Brice, this is the time to create a new routine for your healing hair. She suggests setting a new bi-weekly "wash day." "This is the day you'll shampoo and do your deep conditioning." While your hair grows and repairs itself, it's a great idea to pick protective styles that can last you up to at least two weeks—that can help you avoid the temptation of wanting to apply heat or chemicals to your hair when you're styling it.
Brice also stresses staying vigilant with your hair-care routine, no matter what stage you're in. "Make sure you're keeping your hair and scalp moisturized even when you have protective styles in. This is extremely important for the overall health of your hair. Amika's Glass Action Universal Elixir is a great oil to keep on hand." Lastly, she suggests trimming your hair regularly in order to prevent split ends (which can lead to more breakage).
The journey to going natural is a marathon, and it doesn't look the same for everyone. All curls are different, and this is a major change to the state of your natural hair—that's why we shouldn't expect the same results as our girlfriends. Brice reminds her clients that this is the best time to tap into your creative side and try something completely new. "My biggest piece of advice to a client in transition is to get creative with styling," she says. "Everyone has their own preferences, and your hair reflects your own personal style, so have fun with it. Hop on YouTube and get inspired—whether it's braids, faux locs, straw sets, or flexi-rods. Just remember the key is to steer clear of excessive heat." I second that!
Life after transitioning and chopping your hair is amazing, and although the process will take some work, it's completely worth it in the end for your curls. Cutting my hair was a drastic change to my appearance, but it really did change how I felt about myself inside and out. Even with short hair, there was something about knowing that my hair was growing healthier and stronger that made taking the leap of faith a lot easier—plus, it made self-care and maintenance one of my top priorities.
If you're on the cusp of a big chop, or you're starting your transition process, here are a few products to help make your life easier (and your curls look their best).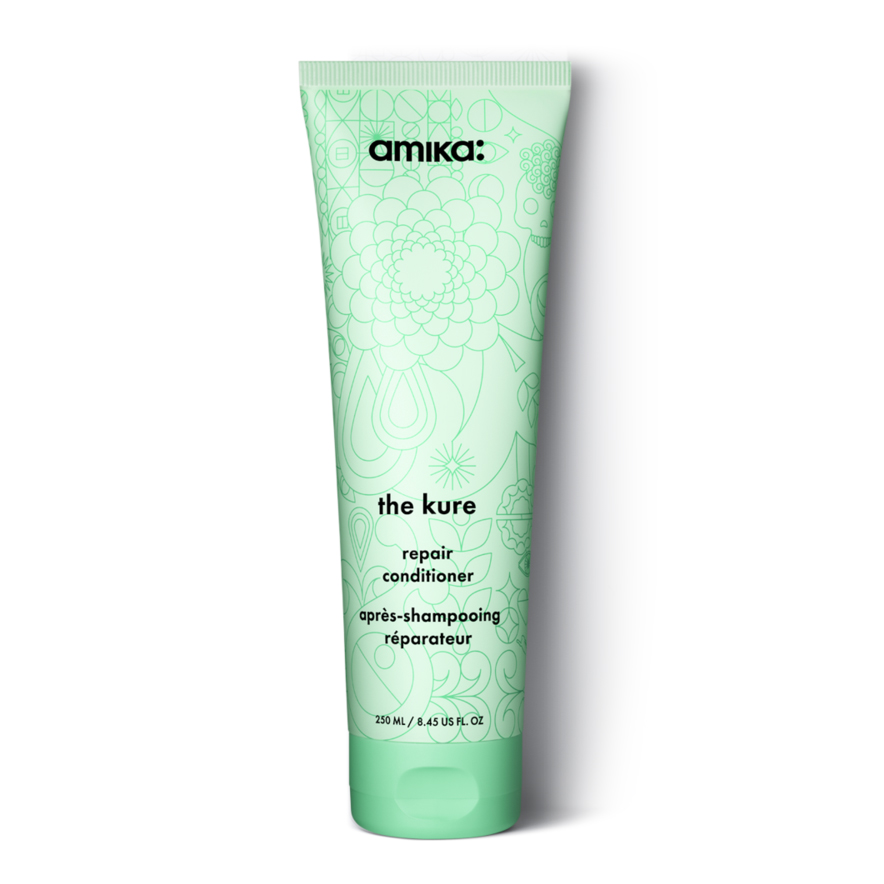 Amika The Kure Repair Conditioner
$22
Brice Pro Tip: "A shampoo and conditioner that is rich with moisture, such as Amika's The Kure Shampoo and Conditioner, is great to help nourish your hair."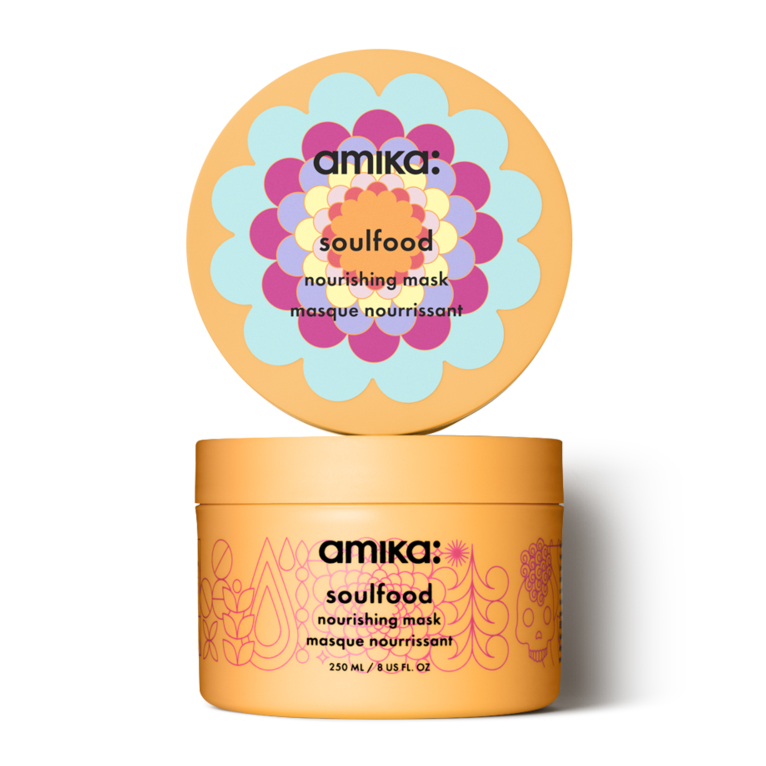 Amika Soulfood Nourishing Mask
$28
Brice Pro Tip: "This is one of my favorites in our whole line! It contains shea butter, which helps to fill in the cracks on the surface of the hair but at the same time won't weigh you down. Leave it in for 15 minutes while you're in the shower or overnight for an extra punch, and you'll see a major difference in the morning."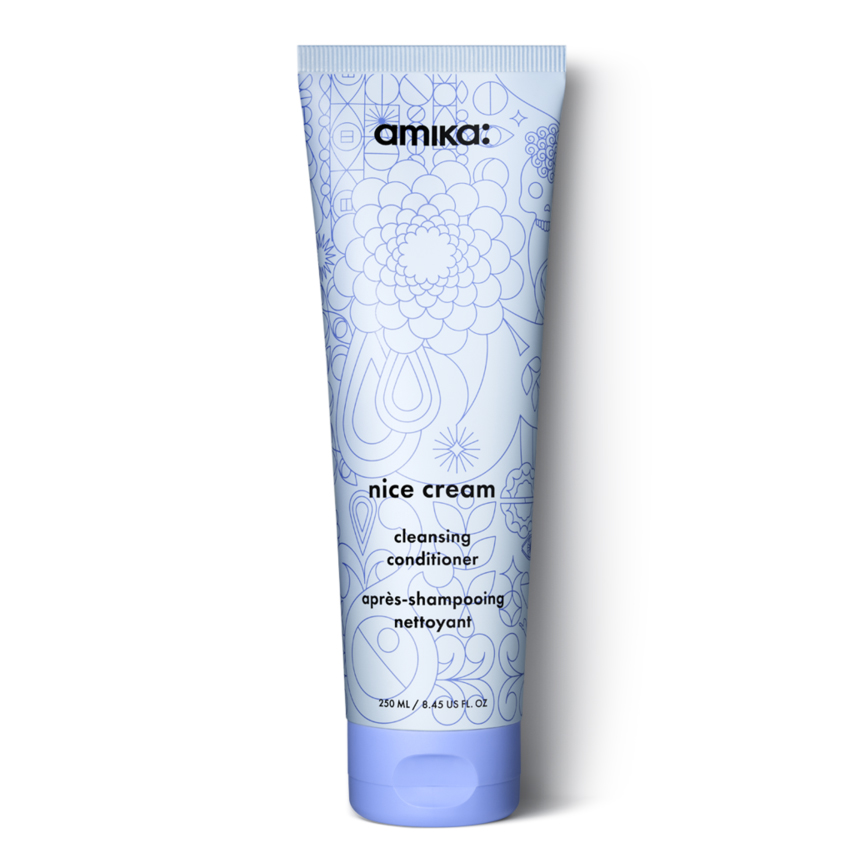 Amika Nice Cream Cleansing Conditioner
$22
Brice Pro Tip: "A co-wash, this is super important to help your hair stay super moisturized! I recommend Amika's Nice Cream Cleansing Conditioner. This will give your scalp the clean feeling you crave between wash days while helping you to stay moisturized."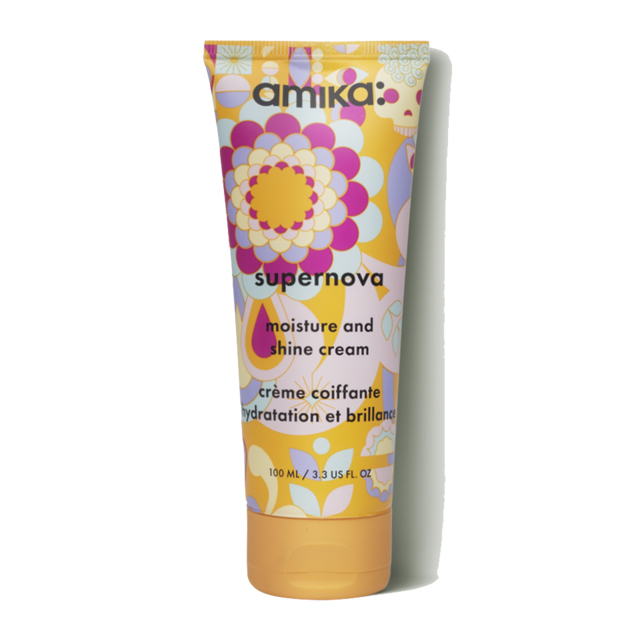 Amika Supernova Moisture and Shine Cream
$25
Brice Pro Tip: "If you're looking for a great multipurpose styling product, this is it. It can be used for wet or dry styling. When prepping your hair for your protective style, work Supernova through your mid-shaft and ends. It helps to add that extra punch of moisture. And when you remove your flexi rods, Bantu knots, et ceterea, you can work a little more through your ends for some added shine!"
Part of the series:
WWWRN