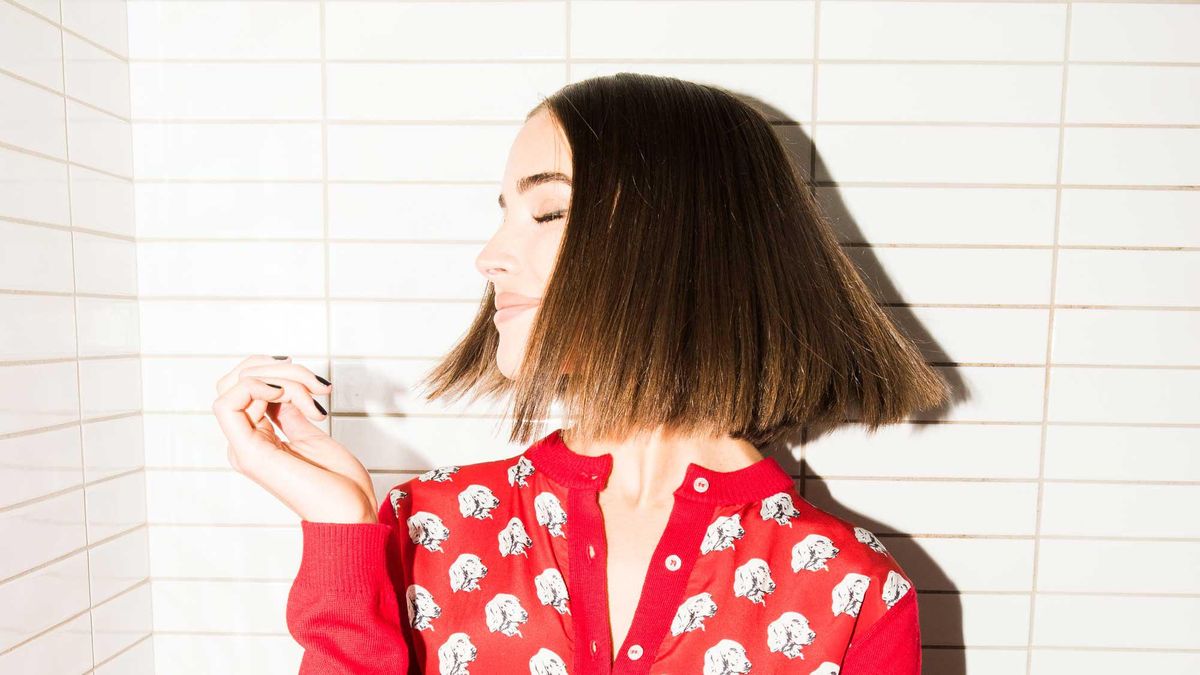 Hair
Here's what the industry's top colorists predict will reign supreme this summer.
Throughout lockdown, people all over the world have taken part in the discussion of personal style in a post-vaccine world. Perhaps you're committing to your most glamorous garb now that the Summer of Hedonism is upon us, or maybe you're sticking to the comfortable yet stylish shoes you've worn throughout your time working from home, day in and day out. Regardless, something is changing about our collective personal style, where it seems that people are simply wearing what they want now for the sake of making themselves feel good. And of course we cannot discount how greatly hair plays into style, whether you are pairing your favorite cottage-core look with simple braids or are dying neon streaks into your tresses to go with your Y2K style. So which hair colors will reign supreme this summer? TIGI international creative team member and master colorist/senior educator at Rob Peetoom Salon Nina Rubel, celebrity hairstylist and owner of Rita Lowery Hair Rita Lowery, Mane Addicts celebrity hairstylist Amanda Lee, and colorist and R+Co Collective member Richy Kandasamy have the answers.
Which colors will suit brunettes the most this season?

Kandasamy reveals to Coveteur, "Brunettes will be having a little more fun this season. We are going to see a mixture of warm and cool brunette mixed together, and a lot of dimension with darker and lighter brunette tones."
Rubel predicts that the dimension added to brown hair will depend on the natural hair color of the client. She states, "Rich brunettes with lighter dimension throughout, such as hazelnut, toffee, honey, and cinnamon, will be quite popular. We will also be seeing hints of copper and red in some of our browns as well. For those on the darker to medium brunette side, we are seeing a lot of seamless highlighting techniques to give the illusion of an overall lighter shade root to ends. On the opposite spectrum, for those on the darker side, we will also see influences of more of an ink-blue-based black, creating a bold and striking solid finish."
Which colors will people with blond hair flock to this summer?
"We are going to be seeing a lot of warmth in our blondes this summer," Rubel predicts. "The world is slowly starting to open back up, and people are spending more time outdoors and in nature, including finally taking that beach vacation they missed last year. As the sun finally starts to kiss our skin after a long hiatus (for those of us in New York, anyways), our blondes will likely benefit from some depth and warmth to avoid feeling washed out. From butter blonds to golden wheat, champagne to strawberry, we are going to see many gold and copper nuances in our lighter shades."
Lowery adds, "Ombre hair is coming back hot [for those with blond hair because it's quite] low-maintenance. Super-roots blond hair is coming back also [since it's effortless]."
Do you predict that red or copper hair will remain a trend through the summer?
"Red hair has been quite popular this year and is still going strong for summer. We are seeing a transition from deeper and cooler reds into warmer red and copper shades this summer. Shades of poppy, rust, and brick, as well as marigold, apricot, and tangerine, will be embraced by many," says Rubel.
Lee does recommend, however, to really think about whether you want to try red hair or not: "I always have a handful of clients wanting to take the plunge and try red hair. I always encourage them to start with a reddish-toned gloss to make sure they like it before they commit. Red tones tend to stick around until you cut them off! Very hard to switch back once you go red."
Which funky colors will reign supreme this summer?
All professionals agree that pastels are in for the summer. Kandasamy states, "Clients are asking for pink pastels, like flamingo pink and rose quartz." Rubel adds, "Soft peach and delicate coppers will also be present. Pastel violets will also make a comeback, along with mint and a soft sky blue. Pantone color of the year Illuminating Yellow will also make an appearance this summer, as it has a very uplifting and brightening effect and makes a bold statement."
And if pastel is a bit too soft for your personal style, Lowery predicts that an edgier color will be hot this season: "[We'll see] a lot more of jet-black hair, as well as two-toned hair. Additionally, 'subtle' chunky highlights are a new twist to the chunky highlights from the '90s. Heavy face framing is definitely starting to be a favorite again! It is big, bold, and chunky."
Are people gravitating towards low-maintenance color jobs, or ones that require more visits to the salon, now that the world is opening back up?
Lee reveals, "A majority of my clients are loving long-lasting color jobs. Balayage, baby lights, and glossing (instead of permanent color) [are still reigning supreme]."
Rubel does mention, however, "with the world opening back up slowly, we are seeing clients open to coming back to the salon more frequently than they had before, meaning more high-maintenance colors. At the same time, some are sticking to their low-maintenance styles that require less upkeep," so it all boils down to how you want to express yourself this summer.