WWWRN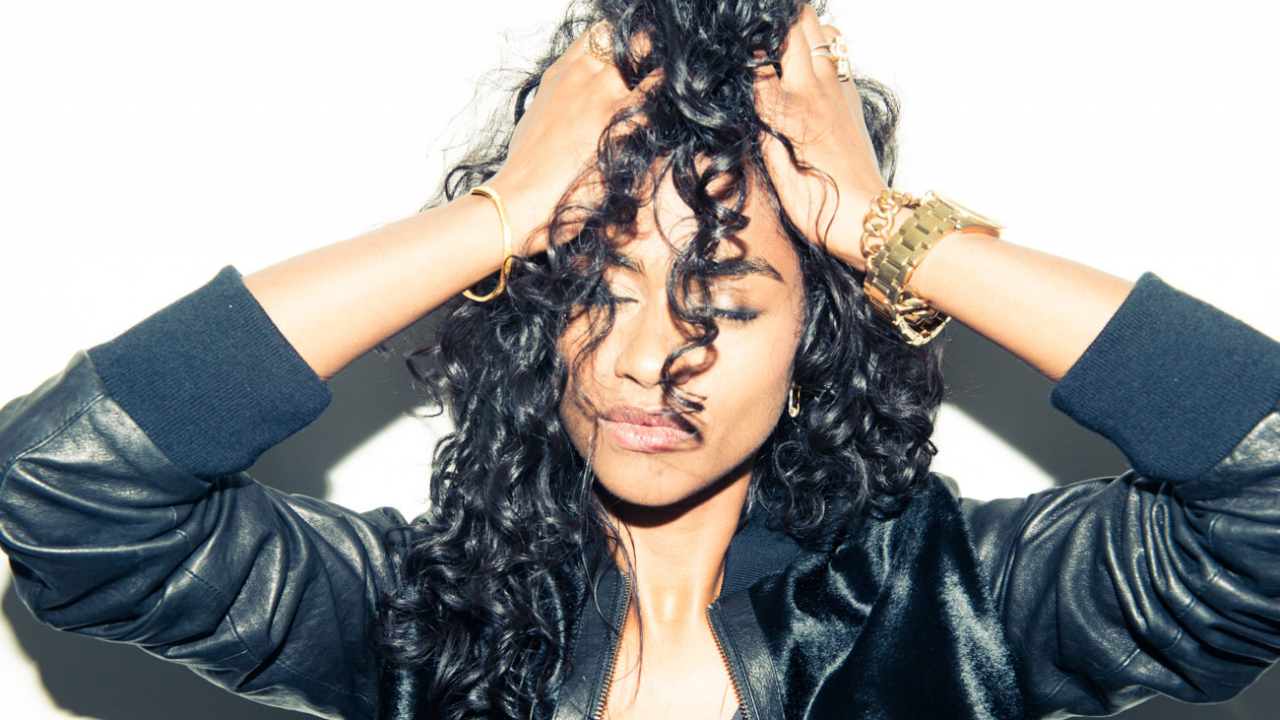 How to Air-Dry Your Curls Without Having Them Fall Flat
Hairstylists reveal their tips for all hair types.
For those of us with curly or wavy hair, it seems like we are going down the same lifelong path—we try our hardest to have our curls dry in perfect ringlets, coils, or waves without causing frizz. Yet many frizz-fighting products, like oils, serums, and masks, are quite heavy and can cause our locks to dry in a way where there is either zero volume at our roots, or our curls are not as tight or defined as they can be.
Although diffusers are a great option to help curls dry in their optimal shape, daily heat exposure isn't necessarily the best for a hair type that is already prone to dryness. So how can we maintain the integrity of our curls while air-drying them, decrease the amount of frizz in our strands, and avoid having them fall flat? Stacey Ciceron, Oribe brand ambassador, and Ashley Streicher, celebrity hairstylist and R+Co Collective member, spill the tea on air-drying curls.
Clean Your Scalp
Let's get a few things straight: There is no healthy head of hair without a healthy scalp, and there is no voluminous hair without a clean scalp. No matter who you are, how few hair products you wear, or how often you shampoo your strands, your scalp can be a grimy place. The scalp produces its own oils to keep itself and the hair that grows out of it hydrated and protected from the outside world. The scalp is skin on top of our heads, and the same way we must exfoliate the skin on our faces to remove excess sebum, we definitely need to rid the scalp of product buildup, sebum, and salt.
Streicher tells Coveteur, "It is important to have a clean scalp when air-drying if you want the most volume possible. Any oils or heaviness from products that sit at your scalp can keep your roots from having the maximum lift. It's important to wash with a clarifying shampoo." To maximize the amount of volume at the crown of your head, the first step you must take is to clarify your scalp once a week.
Add Some Moisture
After you're done cleansing your scalp and hair, move on to a deep-conditioning mask to start the process of reintroducing some much-needed moisture and shine into your fresh, clean hair. That will help reduce frizz and prevent breakage when you style.
Let Your Hair Be
After exiting the shower, you might automatically want to comb and scrunch your hair in order to define your curls. Well, we're here to let you know that excessive combing and scrunching is detrimental to the shape and hold of your curls—but not as much as you'd think. Ciceron explains, "Sometimes, combing and brushing through wet hair can cause frizz since it could separate the natural curl pattern too much. This is because combing separates the strands and causes the curls to lose definition, since curls clumping together is actually what makes the definition."
Yet there are some days when instead of clumping together in a beautiful pattern, our curly hair can frizz and gather into an array of knots. If you must comb your hair, make sure to do it in the shower (while your hair is still wet) with a wide-tooth comb or a wet brush.
Scrunching your hair with a lot of pressure also disrupts the natural shape of your curls, resulting in frizz once the hair is dry. Streicher states, "I like adding [a leave-in conditioner] to the hair in more of a gentle squeeze. You're going to lightly squeeze the product into the hair without disrupting the way it's laying too much. The more you touch your hair, especially squeeze it, the more frizz you will get." Start by loosely sectioning your hair and warming up the product in your hands. Gently squeeze the product around each section from the middle of the shaft to the ends, then let your hair rest.
Add a Styling Product
Depending on the type of curl you are working with, you are going to want a product that fits the needs of your hair type. If you have type two or three hair, consider adding a wave spray into your hair while it is still damp, using the same aforementioned squeezing technique. Start by sectioning your hair from the base of your head to the top of your scalp. Take one- to two-inch sections of your hair and twist it in opposite directions. After you complete all sections of your hair, you should have what looks like a ton of thick strands sitting on top of each other.
If you have type four hair, add a good amount of curl cream to hold the shape of your hair. Says Streicher, "With super-curly hair, you can use more tension when working in a product. If you want to stretch your curls, use a wide-tooth comb and rake the product through while your hair is still sopping wet." Ciceron adds, "I would suggest for people who have tighter, coily hair to air-dry with a stretch style, like a two-strand twist, to stretch out the hair as it dries."
Finish It Off
Once your hair is dry, you might notice that some of the volume was lost at the roots. No worries, as there are ways to remedy this without disrupting the volume that exists within your curls. "When the hair is dry, you can use a dry texturizing spray at the roots to absorb the oil and add a little texture," says Ciceron. "[For] those with afro-textured [hair who] want volume, use a pick to add volume at the roots after it dries."
Part of the series:
WWWRN