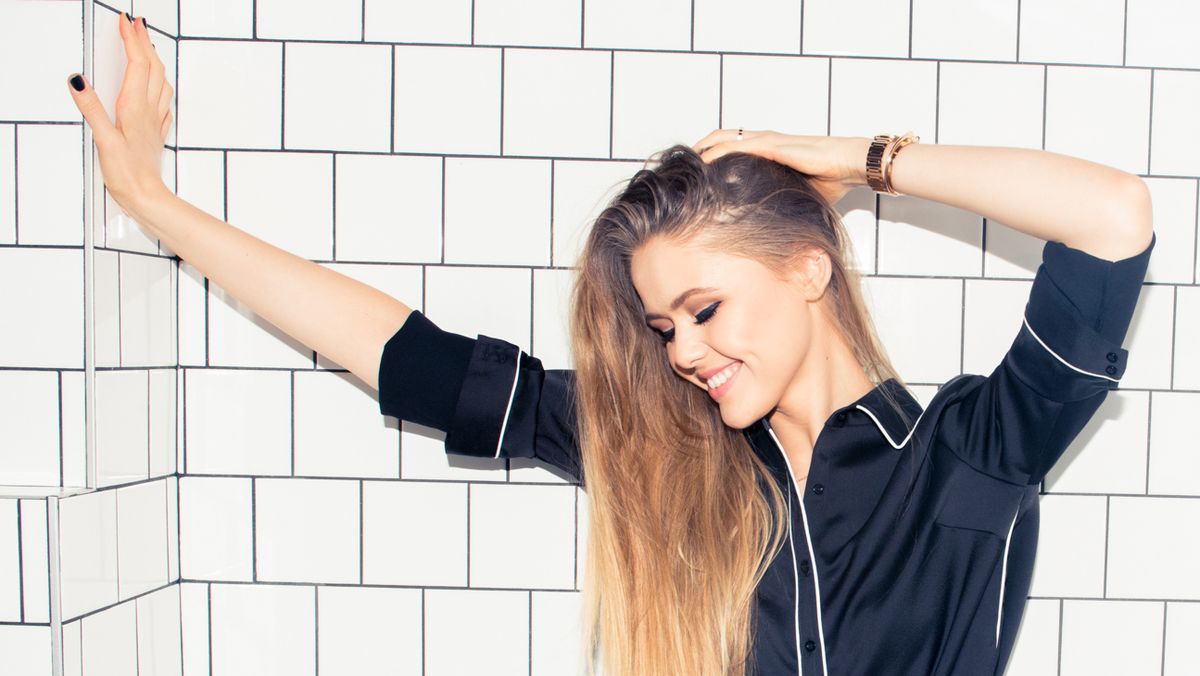 Hair
Are Clarifying Shampoos the Secret to Keeping Your Hair & Scalp Healthy?
Welcome to your new shower staple.
It's no longer an industry secret that in order to have healthy, shiny, supple hair, you have to prioritize
scalp care
. Waiting until you see a few errant flakes is a thing of the past, and what with scrubs, acid rinses, and all manner of massage tools launching over the last few months, there's no shortage of ways to baby your scalp. But the true stalwart of keeping your scalp balanced and your hair free of buildup (especially if you use styling products on the regular) is clarifying shampoo.
I'll admit that my first foray into this product category was with the
Suave Clarifying Shampoo
, a straightforward formula that's not quite suited for my fine, color-treated, curly hair (but is still an amazing and affordable option). Still, it taught me how much of a difference a deep clarifying cleanse can make on the overall look and feel of your hair, and I'm happy to see that years later there are plenty of options on the market for all manner of hair types. Whether you have
textured
, thick, fine, color-treated, or damaged stands, there's a product out there that's targeted for your needs. Just remember—this isn't your everyday shampoo. It's best used once a week (depending on the specific formula) as a thorough cleanse to remove buildup, dirt, and oil—it even clears your scalp and hair of chemicals and minerals. That way your scalp remains free of irritants and your strands aren't weighed down—leaving you with only your naturally gorgeous hair.
---
Check out eight of the best clarifying shampoos available right now:
Calling all curly girls—this one's for you. The clean and gentle formula is free of silicones, parabens, selfates, PEGs, DEA, propylene, and butylene glycol, which can all rob your hair of moisture and irritate sensitive skin. It's all safe for color-treated hair—no stripping or brassiness. Pomegranate and pumpkin enzymes work to gently remove unwanted buildup while also emparting moisture for thirsty curls.
This unique gel-to-foam formula (which is also free of sulfates, parabens, formaldehydes, phthalates, mineral oil, retinyl palmitate, oxybenzone, coal tar, hydroquinone, triclosan, and triclocarban) is ideal for getting deep into thick hair in order to cleanse your roots and scalp. The pink clay helps to remove dirt and buildup without throwing your skin and hair out of balance, while charcoal powder absorbs impurities and toxins. The Indian cress extract boosts oxygen flow to the scalp so your hair looks and feels its best. If you want to maintain moisture and add a touch of volume to your look, incorporate this into your deep cleansing routine for particularly shiny, bouncy hair.
Another staple brand for clean beauty fans, Kevin Murphy's detox shampoo provides a thorough cleanse—removing product buildup and toxins—while purifying and refreshing your scalp. Soothing essential oils help to brighten and soothe your hair and add a gorgeous natural fragrance. Your hair and scalp feel clean but never stripped, and your natural oils (which are necessary for keeping your hair hydrated and soft) remain intact.
We're calling it now—shampoo bars are soon to be a staple in your hair-care routine. This particular formula contains two types of clay, rhassoul and bentonite, to help remove impurities and keep your hair from feeling weighed down and flat. The lack of packaging is also one of the easiest ways to keep your beauty regimen environmentally friendly without sacrificing efficacy.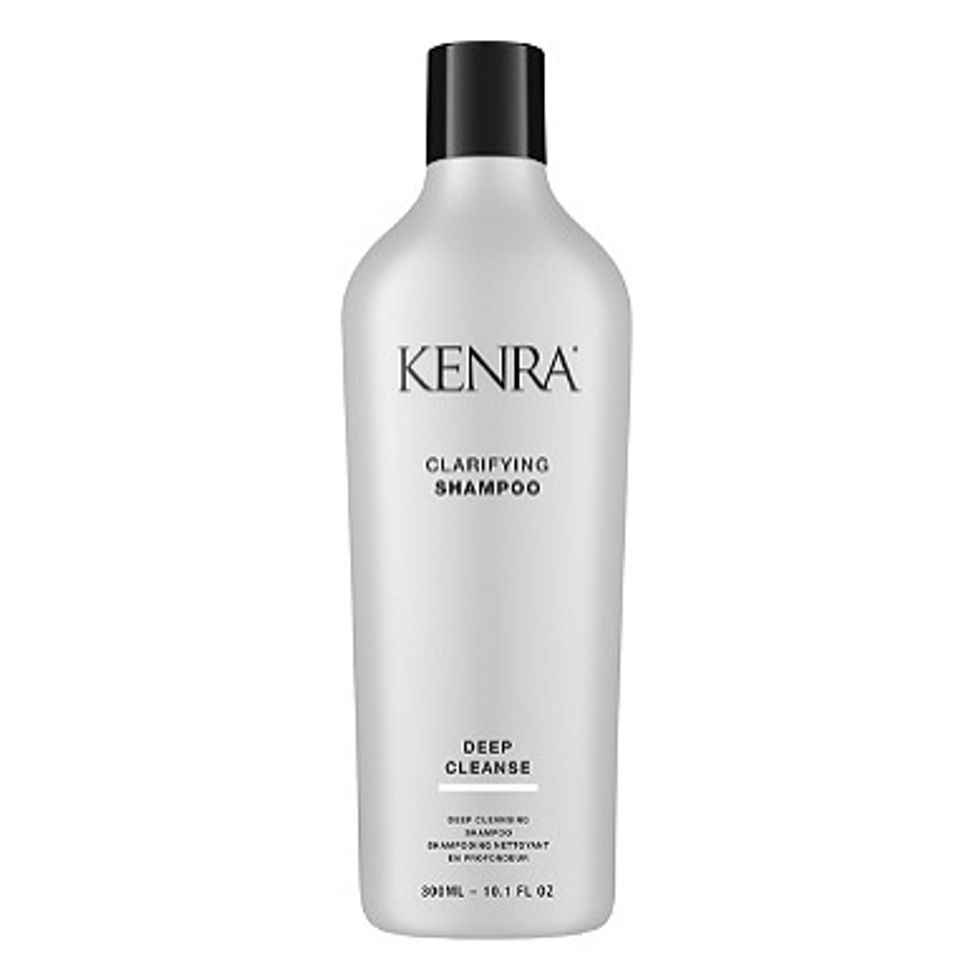 Worried about wrecking your fresh highlights, or tired of your current products dulling your professional color? This formula eliminates 99 percent of dulling deposits, from minerals to toxins, and leaves your hair looking brighter and more brilliant than ever. If you live in an area with hard water or are an avid swimmer, consider this your new best friend.
As we inch closer to winter, maintaining hydration in every aspect of our beauty routines is a top priority. This sulfate-free shampoo helps to lock in moisture with nourishing avocado, coconut, and sweet almond oils, so that even on the days when you're deep-cleansing your scalp, your hair is never feeling stripped or dry. Even if you don't have curls, keeping your hydration levels up is a must in the winter in order to have frizz-free hair days.
We'll always trust our hair to Tracee Ellis Ross. Her brand Pattern has the ideal formula for tight curls, with plenty of added matcha green tea, aloe vera (both of which are packed with protective antioxidants), and panthenol to prevent breakage. Massage a generous amount around every square inch of your scalp to help relieve your hair of buildup and allow your curls to pop.
If you spend a lot of time in the water, either in the ocean or a pool (lucky you!), this shampoo is ideal for removing salts, minerals, and chlorine from your hair and scalp. The deep-cleansing fruit acids are gentle enough for color-treated hair and will never weigh down your texture, even if your hair is on the thinner side. Shiny, happy hair, here you come.