WWWRN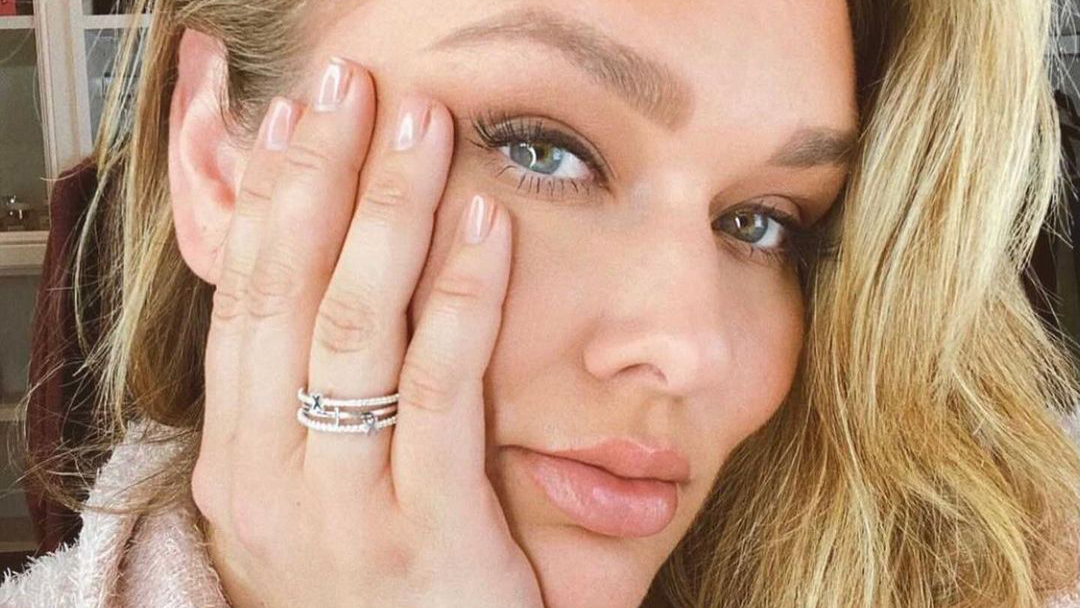 Why Does Inclusive Sizing Stop at Jewelry?
Why accessories are struggling to catch up—plus the brands we love to shop for extended sizing.
Extended sizing—or the production of apparel that's outside the standard straight size run—typically refers to clothing and, in some cases, shoes. But while calls for luxury and high-street brands to produce collections in sizes that better represent the average American woman have been amplified of late, oftentimes the conversation falls short at accessories. It almost becomes a "pick-your-battle type [of] discussion," one plus-size woman tells Coveteur, noting that it's hard to be grateful for the progress while still pressuring brands for more inclusive sizing elsewhere in their lines.
"Brands are missing out on a huge client base," says Kristina Zias, an L.A.-based plus-size model and blogger. "I've built quite the jewelry collection and recently realized that I keep purchasing earrings and necklaces because I know they'll fit. There's been so many times where I was so excited about an item only to order and receive something that will never fit." Zias purchased an anklet from a brand back in June only to realize it was too small for her. "I was so disappointed," she says. "The brand didn't offer returns, and I contemplated for so long messaging them about the sizing issue, and I never did. You're kind of left embarrassed, as if it's your fault."
Even brands that cater specifically to plus-size women like Torrid and Eloquii offer jewelry collections that are lacking: The latter only sells earrings and a paltry selection of necklaces in a single size. Popular plus retailer Lane Bryant offers a light stock of rings up to size 11—and only one other item that's adjustable—while ASOS Curve is out of stock of most ring sizes above a 10. At all retailers, many of the styles offered aren't on par with current trends, like chunky dome rings or vintage-inspired chains. "I find it hard to find cute, trendy pieces in my size," Zias says. "More often than not, brands that offer extended sizing aren't the most stylish, or they only offer extended sizing in a few of their pieces. Alternatively, they're super cheap and tarnish a week later."
So then comes the age-old question: If there's a market for it, why aren't brands capitalizing on it? Some say it's expensive, but it's not just a raw-materials game. Christina Senia, who launched her eponymous unisex jewelry brand with her sister Gina just over a year ago, says it never occurred to her that launching up to a size 12.5 was radical—or more expensive than the typical launch plan.
"We had completed competitive market research with regards to pricing, but we never considered sizing," says Senia, whose custom line includes stackable bands, often adorned with gemstones or Roman numerals, up to a size 12.5. "We then realized most ring sizing stops at a size eight. It wasn't until Hunter McGrady reached out to us to say her followers had trouble sourcing rings in their respective sizes that we found this wasn't the industry norm."
"Unfortunately, inclusivity and sustainability often get in the way of more profits." —Sharena Chindavong
While one might assume larger, well-funded brands would be the first to increase their size range, that's not always the case. The competitive brands her team researched had often secured millions of dollars in venture capital, she tells Coveteur, but almost all of them stop short of including extended sizes. "For jewelry specifically, the cost of a mold is approximately $100," she says. To complete their lines up to a size 12 or 13, "it would cost about $800 in start-up expenses"—not a prohibitive amount for most brands—plus the price to stock a single item in each size, Senia explains. "The benefits outweigh the cost."
"It is less profitable," says Automic Gold founder Sharena Chindavong. Her brand, which launched in 2016, offers one of the most inclusive size ranges, with rings running on the quarter from size two to 16, as well as most necklaces, bracelets, and anklets available in at least three sizes. "But inclusivity is very important to me, and I extend my values to my brand," she says. "It was never a question for me, but unfortunately, inclusivity and sustainability often get in the way of more profits."
Popular jewelry brand Mejuri, which has almost one million followers on Instagram, didn't launch with extended sizing, but now stocks rings in up to a size 10 in most styles, as well as necklaces and bracelets that range from 14"–22" and six to eight inches, respectively. "We took the approach of extending our most popular styles across categories, and we are actively working to expand the size range within each category," says Noura Sakkijha, CEO and co-founder of Mejuri. It was customer feedback that moved the needle. Similarly, brands like Vrai, Catbird, and Aurate have size runs that differ style by style. Inexplicably, some of the latter's ring designs are non-returnable in sizes 9.5 and 10 only.
Stella Simona launched Haati Chai, a line of made-to-order heirloom-inspired fine jewelry, in 2011, before she became a mainstay in 103,000-plus Instagram feeds. She launched sister line Amarilo, which is also self-funded, in tandem, originally as an Etsy shop. Now the latter has a size run that goes up to a 15 in rings and offers three to four sizes in most necklaces. As the daughter of East Indian immigrants, Simona says representation and diversity run paramount to making money for her and her team of four, which is responsible for both businesses.
"Although we didn't launch with extended sizes … as [designer] Ali [Heiss] handmade every single piece of jewelry, she would accommodate any size requests," she says. "It wasn't until we started discussing internally that we realized how important it was to not just accommodate, but advocate."
As to why she thinks the industry hasn't followed suit—or started out that way when they have ample funding—is twofold. "To start, you have to know that most of the jewelry industry, especially the well-known brands, are not run by the end consumer. It's a very male-dominated industry that has functioned the way it has for a very long time. Additionally, a lot of the industry is white labeled, which means a manufacturer produces pre-made products and brands, then sells these products under their name. The industry itself has standardized sizes that are incredibly size exclusive. If you're a brand that is purchasing and reselling, you cannot extend sizes that aren't available."
"It wasn't until we started discussing internally that we realized how important it was to not just accommodate, but advocate." —Stella Simona
There's another piece of the puzzle that seems obvious but often goes unsaid: "If cost isn't the barrier, then bias is," says Senia, who notes that her brand sells just as many size nines and 10s as she does fives, sixes, and sevens. "The easiest way to make sure a demographic isn't representing a brand is to simply not offer a product that will fit."
After years of being underserved, many women turn to vintage shops, where men's rings are often repurposed for a female customer. "A lot of the bigger, bolder face styles like signets, for example, were worn by men," says Noah Lehava, founder of her vintage jewelry shop @noahnoahnoah.shop, which operates exclusively on Instagram.
"One thing that I find makes people hesitate from buying vintage is that they find something they love, but it isn't their size—but it's actually very easy and not all that expensive to size a ring at a local jeweler," she says. "Some styles, depending on how the stones are set or if there is intricate detailing on the shank, can't be sized, but once you get comfortable with the idea of taking your ring into a jeweler just like you'd take a pair of pants to be hemmed by a seamstress, your jewel options open up."
Of course, there are some brands who get it right from the start. Zias mentions Poirier Jewelry, who makes rings in sizes five to 13. Other brands with inclusive sizing include Oremme, Wolf Circus, and Tarin Thomas, who just opened a store in NYC's West Village that's stocked with a variety of sizes. "Plus, many of our styles are made to order in NYC, which allows us to fit and help our customer find the perfect size," founder Kylie Nakao says. "They can pick up in store or have their selections shipped directly to their door."
While most brands recognize they still have a ways to go, Simona says it's important to speak up to brands large and small to find out exactly where your dollars are going. "Ask for transparency, especially from those brands with hundreds of thousands of followers on Instagram."
Part of the series:
WWWRN