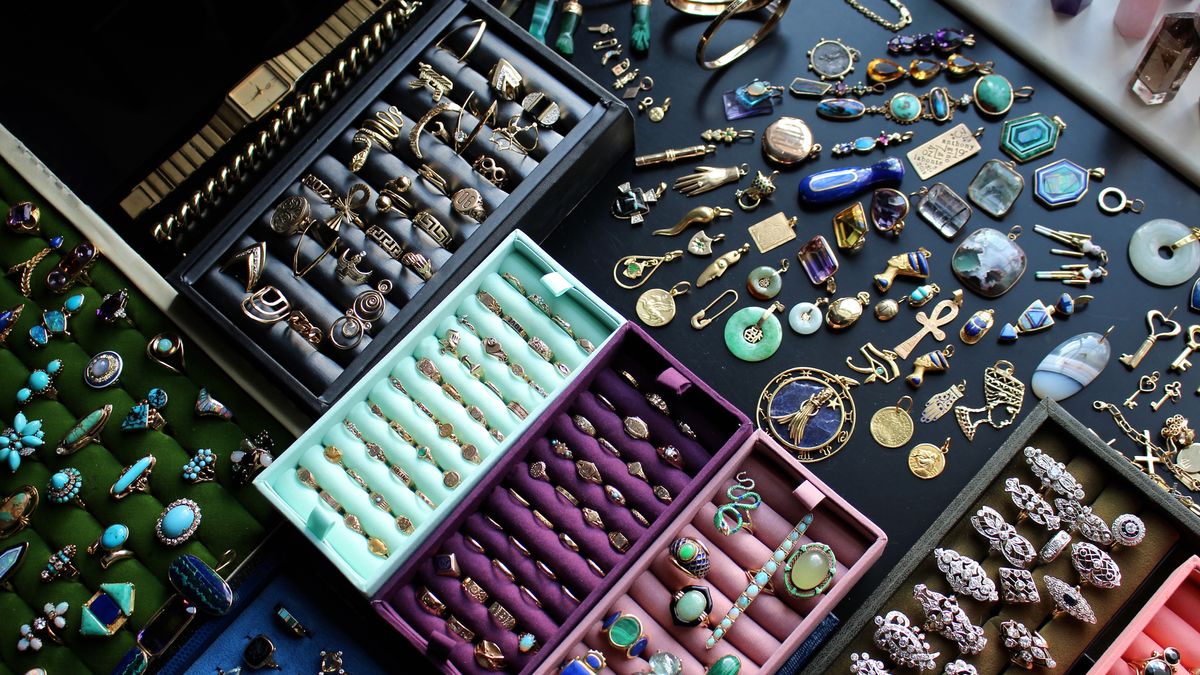 Shopping
The Savviest Way to Shop for Vintage Fine Jewelry
According to the experts who actually source it.
There's something to be said about shopping for investment pieces—you know, the "forever" items that stay in your wardrobe for years. This also rings true for pieces that hold an air of history, which is why many are looking to the vintage jewelry market for their next big purchase. If you've started browsing for these types of pieces, you'll have an endless variety of options ahead of you. That said, shopping for vintage fine jewelry can feel particularly challenging—especially when in-person visits are few and far between. Luckily, there are plenty of ways to shop without the worries of what you're buying or who you're buying from—just ask the people who do it for a living.
First things first, know the language. According to gemologist Danielle Miele, founder of
Gem Gossip
, there are two main terms: antique and vintage. "Anything described as antique is going to be at least 100 years old. Anything earlier than that would be vintage," she says, emphasizing the importance of asking for an item's origin if it isn't already listed. However, these categorizing labels shouldn't keep you from getting the jewelry you love.
By Gold Girl
founder and third-generation pawnbroker Lauren Kaminsky echoes Miele's note, but also says to focus on what you like. "Gravitate towards what you're drawn to, then assess whether or not the item you're considering is worth the purchase," she advises.
---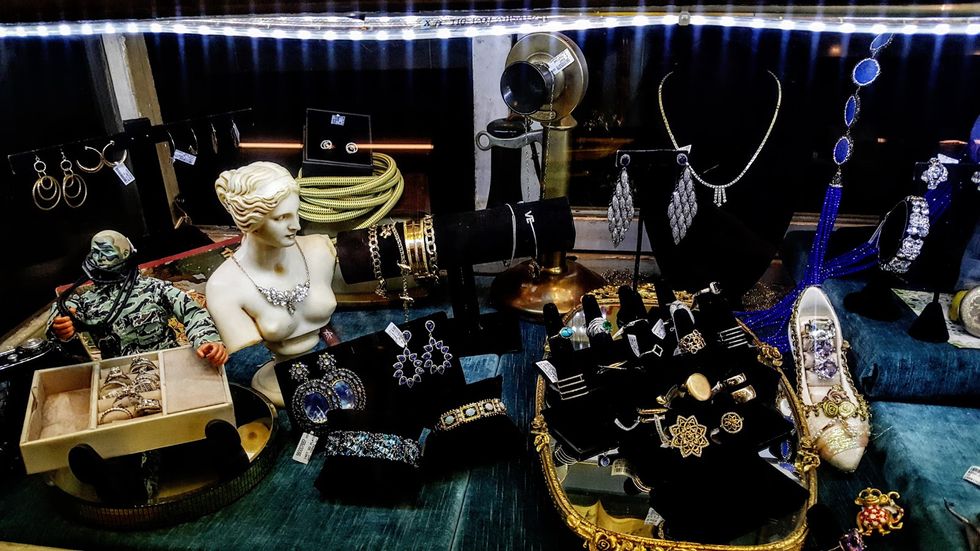 Photo: Courtesy of Lauren Kaminsky
As you venture on your treasure hunt, it's always good to keep household names in mind. "Recognizable styles from iconic designers always perform well but are enjoying a particularly strong moment right now," says Katie Ward, the senior fine jewelry and watch expert at
The RealReal
. Some of these include the likes of Cartier's Love Bracelet and styles from Van Cleef & Arpels' Alhambra collection. According to Seth Weisser, the co-founder and CEO of
What Goes Around Comes Around
, you can never go wrong with a piece of CHANEL. "Our vintage CHANEL jewelry always sells fast in our stores and on our website," he says. "In particular, we are seeing a pickup in branded alphabet pieces that spell out
CHANEL
and the light layering necklaces that have the small
CC
charm." Weisser adds that these will also be good if you want to make an investment that will appreciate, explaining that designers like CHANEL or Hermès increase prices every day on new collections, ensuring that vintage and pre-owned styles will go up, too.
Vintage designer jewelry can always add a chic and luxurious touch to a personal collection. However, Ward says to never be afraid of buying unbranded jewelry. This way you can find beautiful, high-quality pieces without the markup value of a known designer.
Shopping a market with such a variety of options can be overwhelming—which is why Miele says to start small and with an idea of what you want. "Do a lot of browsing and figure out what speaks to you the most," she advises. The gemologist also suggests making a list of jewelry you'd like to buy and educate yourself before making any purchases. Ward shares this sentiment, saying, "History never repeats itself, but it rhymes…particularly in jewelry design." Reading up on a certain era as well as its cycles will help you find exactly what you want along with options within your budget.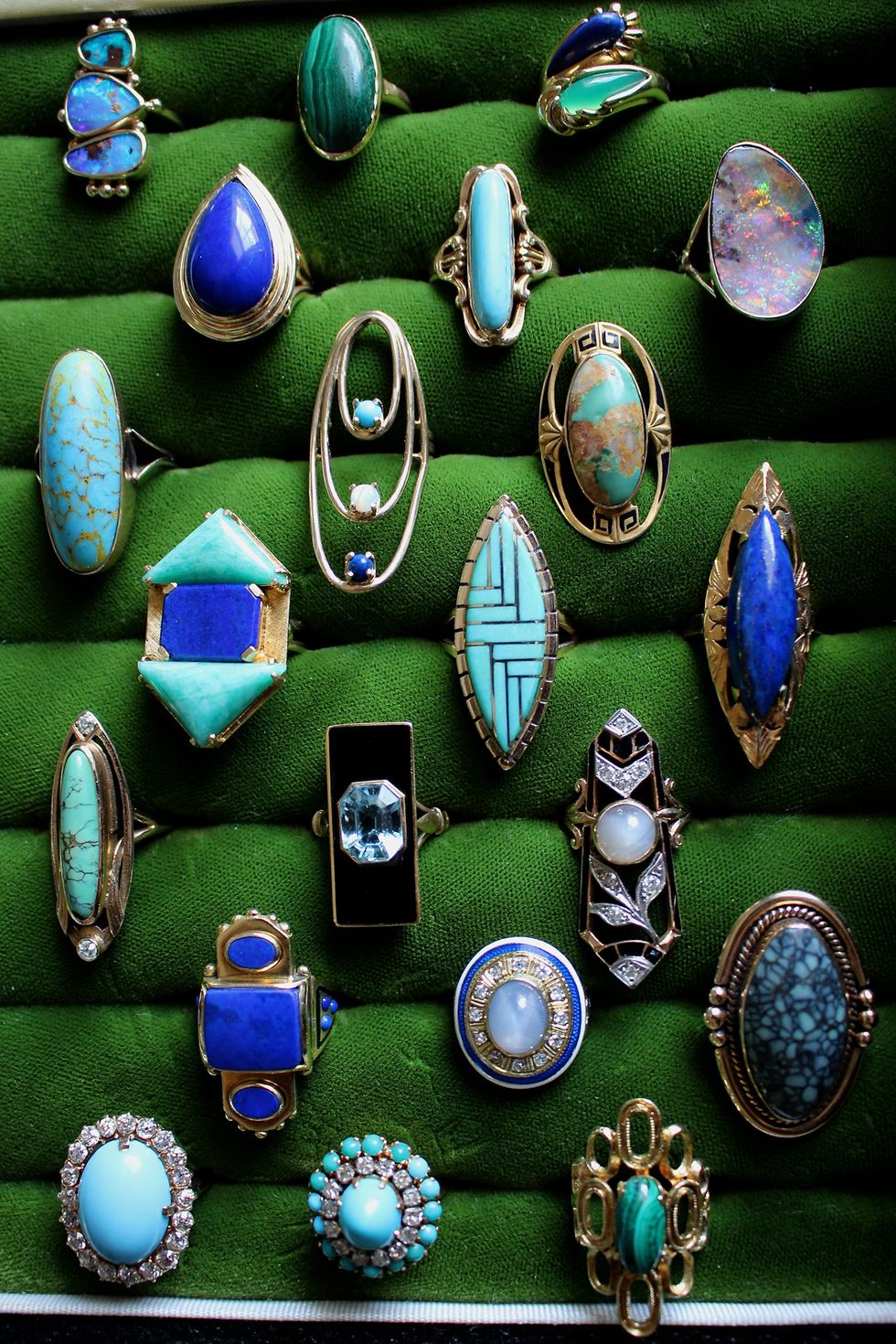 Photo: Courtesy of Danielle Miele
Like any time you make a big buy, it's important to know you're buying from a reputable source. Miele, Kaminsky, Ward, and Weisser each say that well-respected sellers you can trust are key to making a smart purchase. Miele suggests shopping from secondhand retailers like The RealReal, What Goes Around Comes Around, eBay, and Etsy, as well as auction houses. She also shares that she does most of her shopping on Instagram, where smaller brands sell via DM or have their own websites.


Those of you who love the thrill of the search might enjoy shopping at pawn shops, like Kaminsky. "I know they aren't the most glamorous…but they have the best and most diverse selections," she explains. When the time comes to shop in person, examine your pieces at all angles with a jewelry loupe—especially the areas you don't see when you wear them. Kaminsky, as well as Ward, explain that the level of craftsmanship is often found in parts like the clasp and can be telling of the jewelry's value.


Shopping for one-of-a-kind vintage jewelry is undoubtedly daunting, but once you have these tips in mind, the main focus is to enjoy the process. Naturally, every step is unpredictable—but don't forget, that's what makes the search so fun.
Ahead, shop the vintage pieces worth adding to your jewelry collection:
Bygoldgirl
Fortunebaby
Van Cleef & Arpels
CHANEL
St. Eloi
Ashley Zhang
Fewer Finer
TrademarkAntiques
HiddenAtticAntiques