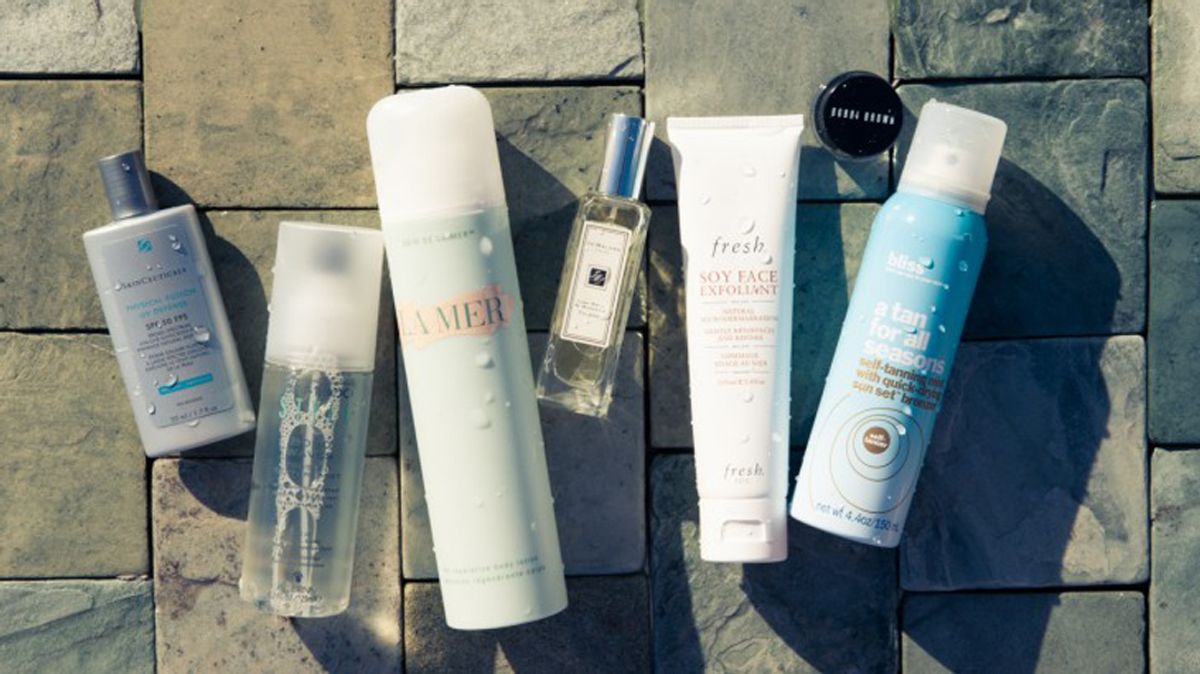 Shopping
Our 21 Favorite Beauty Products for a Day at the Beach
Keep your skin and hair protected from the elements.
---
1.
Kinship Self-Reflect Probiotic Moisturizing Sunscreen SPF 32:
I typically use a chemical sunscreen in the colder months
—
which sits a little better under makeup, in my experience
—
but if I'm heading to the beach, I switch to a physical one. Did you know that only a mineral sunscreen can help prevent melasma? It's true! This formula is featherlight, never causes irritation, and there's zero of that tell-tale white cast that you often get with zinc formulas. My partner uses it as much as I do, so I've been going through multiple bottles this summer—it's really that good.
2.
Oribe Invisible Defense Universal Protection Spray:
If you assume your hair is safe from sun damage, think again, especially those of us with color-treated hair. I want my blond highlights to stay sandy and bright, not fade or turn brassy, so I always keep this spray in my beach tote. A blend of niacinamide, biotin, and panthenol conditions your hair, while the brand's signature complex of lychee, watermelon, and edelweiss extract protects it from environmental damage.
3.  
Kosas Chemistry AHA Serum Deodorant:
Don't pretend like you don't get a little stinky after an afternoon in the blazing sun. I'm a big fan of AHA deodorants in place of a traditional or natural formula, since the blend of alpha hydroxy acids creates a pH environment that prevents odor-causing bacteria from forming in the first place. I apply it in the morning before heading to the beach and bring it along in case I shower afterward. Bonus—it also helps to prevent ingrown hairs.