If You Can't Use Retinol, Try This New Skin Care Ingredient
It's plant-derived and will give you serious glow.
Skin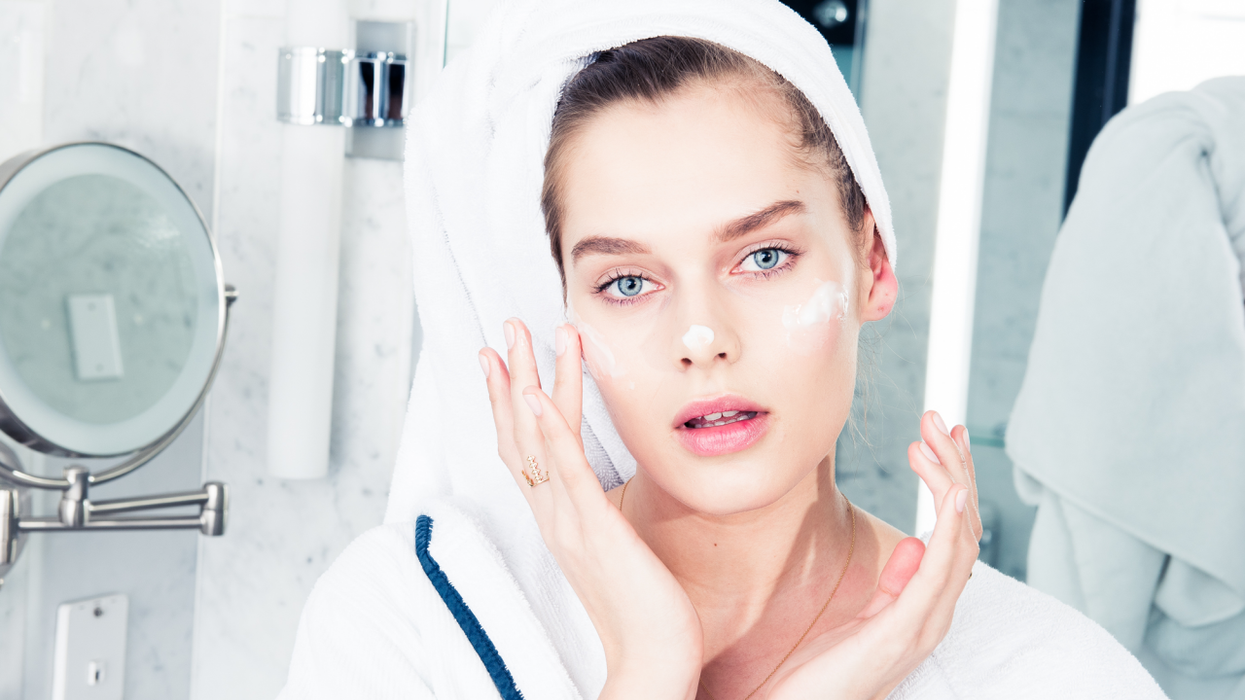 There are two things dermatologists can agree on for anti-aging: After sunscreen, it's a unanimous appreciation for all things retinol. The ingredient is regularly praised as the holy grail for acne, wrinkles, and "glow." Essentially, retinol is a multitasking superstar—it speeds up cell turnover, encourages collagen production, visibly reduces the appearance of sun damage, lines, wrinkles, brown spots, and even pores.

The problem, however, is that the ingredient is equally known for the irritation and drying it frequently causes. It's also not recommended for use during pregnancy. So it's no surprise that beauty brands have been looking for an alternative. A number of them have recently adopted a promising new vegan ingredient, bakuchiol (pronounced bah-koo-kee-ol), which is shown to work like a retinol minus the side effects. Bakuchiol is an antioxidant found in the psoralea corylifolia plant (a plant with historic importance in both Ayurveda and Chinese medicine), with "scientific data supporting its use as a less irritating and natural alternative to retinol," Dr. Shari Marchbein explains.

According to a 12-week study published in the British Journal of Dermatology, 0.5 percent bakuchiol cream applied twice daily was as effective as 0.5 percent retinol (over-the-counter retinol, not the prescription version called tretinoin) at nighttime in reducing pigmentation and wrinkles. Those that used the retinol cream had more flakiness and irritating of the skin.

"Based on this study," Dr. Marchbein explains, "I think it is unlikely to be as effective as prescription retinoids, but certainly may be on par with over-the-counter versions while being better tolerated."

So, while prescription-strength tretinoin remains unmatched in its dermatologist-beloved status, bakuchiol is a welcome addition for those of us with sensitive skin concerned we were missing out on the magic of retinol. Plus, it's safe for pregnancy!
 

Find it in:
---