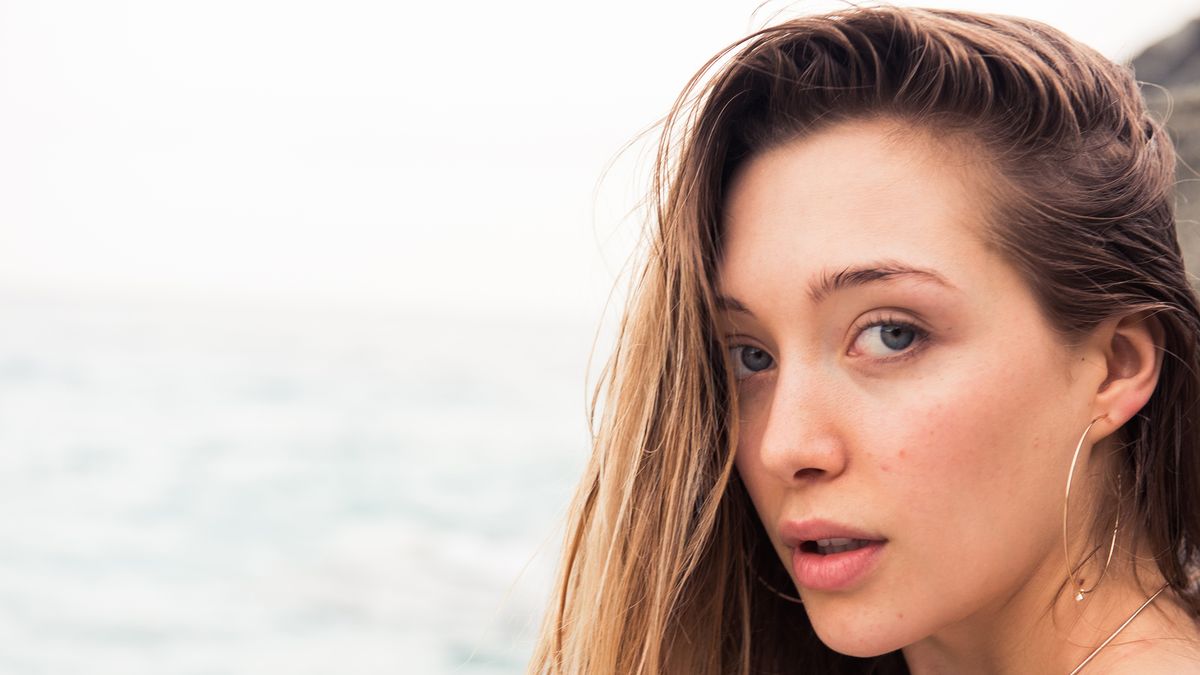 Skin
Manage your symptoms for clearer, soothed, beautiful skin.
If you're not one of the 14 million people (in the US alone) who struggle with rosacea, you might not realize how frustrating the chronic skin condition can be to treat. It's not just about an occasional rosy cheek—a flare-up can trigger a number of reactions. And because it would be too easy to just have a single root cause, there are also multiple sensitivities that can aggravate the condition, nor can you completely cure it forever.

Feeling frustrated? We don't blame you, but whether you're just now seeing signs that you have rosacea or are searching for the best plan and products to treat it, we have everything you need to know to tackle your skin woes head-on.
 

Symptoms & Causes
At its core, rosacea is a skin condition where the
skin is extremely sensitive
and reactive to the environment. That means you'll have reactions to things that other people ordinarily wouldn't, like hot weather, alcohol, dairy, physical and
emotional stress
, and even spicy foods. Essentially, anything that can make your skin flush or prompt inflammation can lead to a rosacea flare-up. It's also most common in people who are older than 20, and
according to the National Rosacea Society
, women are three times more likely to develop it than men (although men often experience more severe symptoms than women).
Dr. Joshua Zeichner, board-certified dermatologist and director of cosmetic and clinical research in dermatology at Mount Sinai, explains that there are two main categories of people with rosacea, the first of which are the flashers and blushers. "These are people who easily develop facial redness. Initially, it comes and goes, but over time the blood vessels get lazy, leading to fixed background facial redness."
The second is people who have bumps and post pimples. "These patients also have background redness, but develop acne like spots on the face," says Dr. Zeichner. "This type of rosacea is commonly confused with true acne, but it does not respond to the same types of treatments."
In terms of your environment, the amount of pollution you're exposed to and sun exposure can also aggravate the condition. Dr. Zeichner explains, "We know that pollution promotes free-radical damage, which leads to inflammation and skin barrier disruption. It can cause acne breakouts, promote early skin aging, and likely can contribute to rosacea flares." 
Rosacea on Different Skin Tones
According to Dr. Orit Marowitz, board-certified dermatologist and director of pigmented lesions and skin cancer at Mount Sinai, people with Celtic ancestry are the most likely to develop rosacea—think pale skin and light eyes. But she does stress that that doesn't exclude people with darker skin tones. "Rosacea presents as flushing rosiness in all skin types, but it is more difficult to see in darker skin tones." That also means that the condition is often under- or misdiagnosed in patients with black or brown skin.
However, both dermatologists attest that while the redness is harder to see, it is present, and the pimples, bumps, and pustules associated with the condition will still appear with darker-skinned patients. However, these types of legions don't leave behind the same post-inflammatory hyperpigmentation that is so common in acne breakouts—a telling sign that you do have rosacea. Since your likelihood of developing the condition is in part genetic, it's important to know if other members of your family have been diagnosed with it when you're visiting your doctor. 
Treatment Options
There are currently no products that are FDA-approved to treat rosacea over the counter, but that doesn't mean you automatically need to run to your dermatologist's office. To start, you need to learn what exactly aggravates your skin so that you can avoid causing a flare-up with your daily routine. Says Dr. Markowitz, "My number one tip is to avoid or protect against the sun. People with rosacea-prone skin tend to be more sensitive, so topicals with fragrance or products that mix a lot of different ingredients tend to [cause] flares. I would advise patients to avoid fragranced products and to stick to products with a short list of ingredients."
Once you identify any topical irritants (and avoid spicy foods, minimize stress, etc.), you can employ a variety of calming and soothing products to help relieve any discomfort you experience during a flare. Dr. Zeichner recommends ingredients like niacinamide, green tea extract, chamomile (bisabolol), feverfew, and a variety of other soothing botanical extracts. "Skin-barrier repair ingredients like ceramides, oat extract, and hydrating glycerin may also be helpful," he says.
If you're not seeing results with gentle skin-care products at home, then it's time to seek in-office treatment. Both dermatologists suggest discussing laser options with your doctor, which help reduce redness by removing dilated blood vessels. But as Dr. Zeichner explains, "this can give long-lasting improvements, but redness tends to recur over time as new blood vessels develop." Topical and oral medications (often steroids) are also proven to help manage your symptoms. Again, rosacea is a chronic and progressive condition—nothing will completely cure it—but the symptoms can be managed with long-term treatment. When in doubt, always visit your doctor or dermatologist to explore your options and help your skin look and feel its best.
---
Below, a few recommended over-the-counter products for soothing rosacea at home:
Dr. Zeichner: "This cream combines calming feverfew with skin protecting colloidal oatmeal. The oat extract forms a protective seal over the skin to keep the skin barrier in as good shape as possible."
Dr. Zeichner: "This serum targets facial redness with lactose and milk proteins that soothe the outer skin layer. Broccoli extract along with plant stem cells have anti inflammatory and antioxidant benefits."
Dr. Zeichner: "This gentle moisturizer can be used across all skin types and is useful in patients with rosacea because it delivers niacinamide and a botanical complex that reduces skin inflammation."
Dr. Makowitz: "I always recommend that my patients use this [to soothe symptoms of rosacea]."
Dr. Zeichner: "This serum contains a combination of soothing botanicals, hydrating glycerin, zinc PCA, and caffeine to help reduce redness."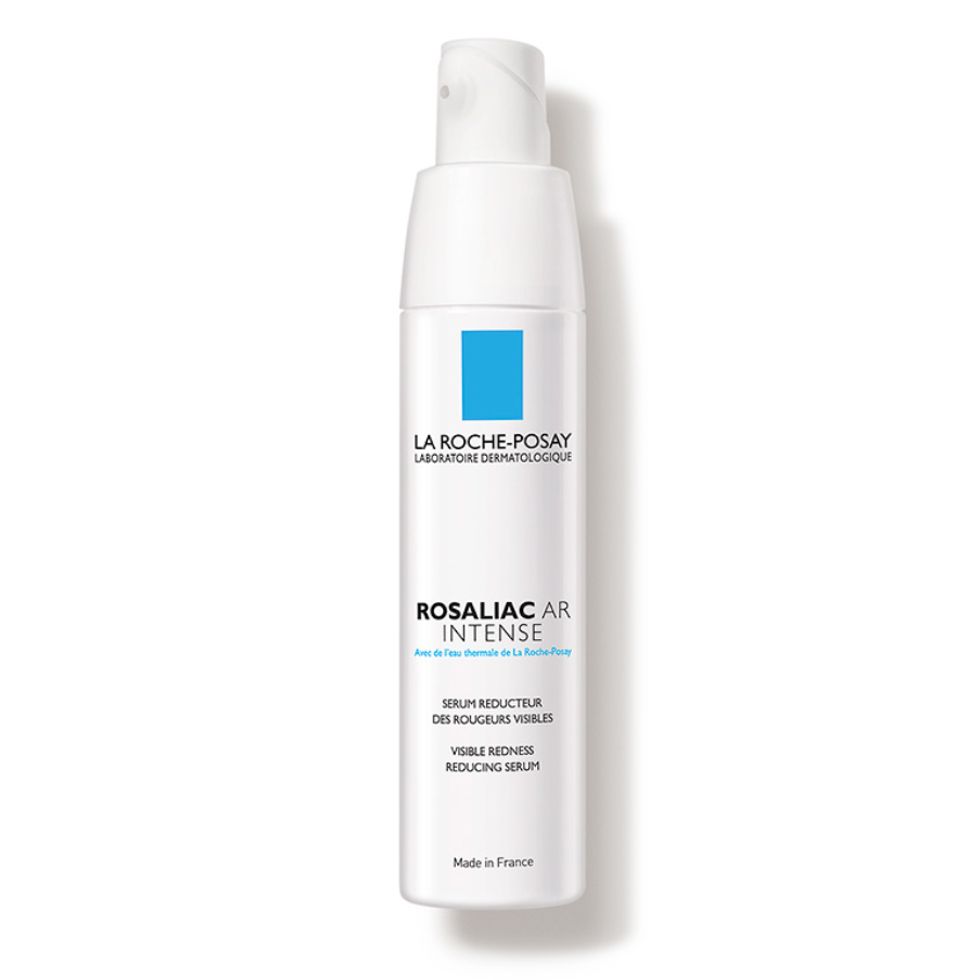 "This serum contains a botanical extract known as ambophenol, which has antioxidant and anti-inflammatory effects to reduce facial redness."