The Best CC Creams for a Just-Like-Skin Finish, According to a K-Beauty Expert
Sheer coverage plus skin-boosting benefits is a match made in heaven.
Makeup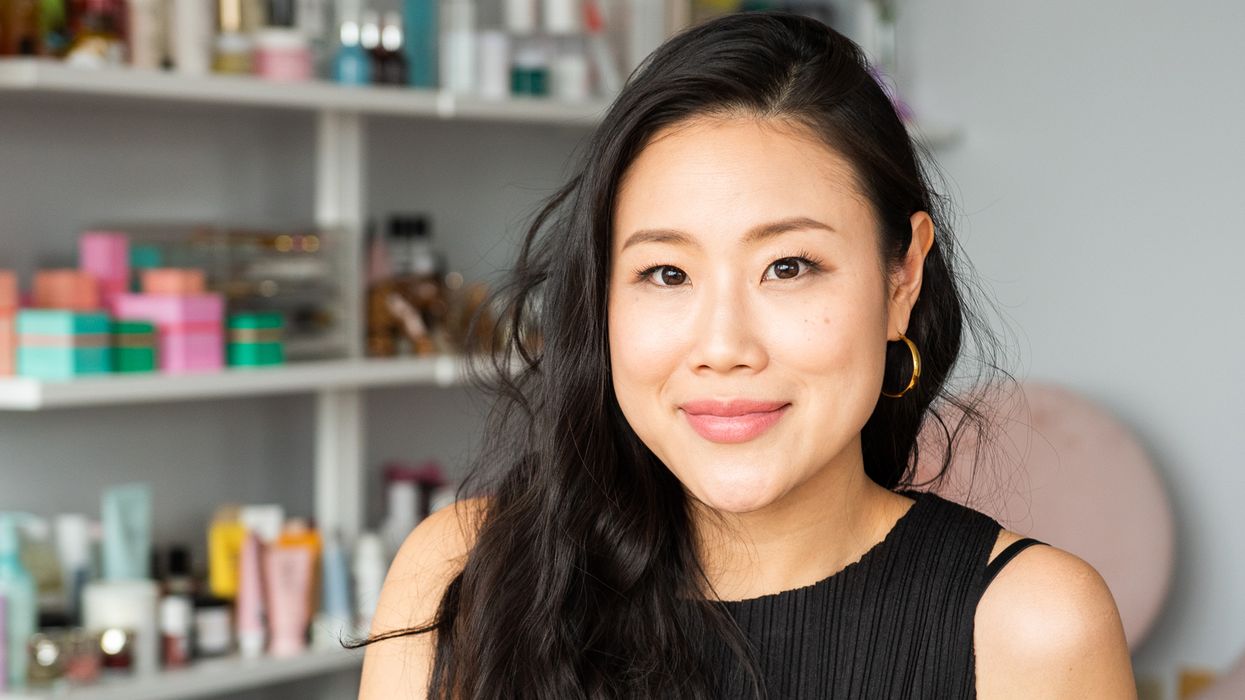 We can count on one hand the number of times we've worn makeup since quarantine began. During the unprecedented global shutdown, many of us have taken the term 
self-care
very seriously in one way or another. With so much time to devote to ourselves, beauty lovers around the globe are dusting off their
nano-current devices
and diving headfirst into the new world of
virtual skin consultations
. Still, we can't deny that we love applying an occasional bold liner or
bright lipstick
. And for our complexions? We're hesitant to grab a heavy-duty foundation (why cover that glass skin?) and instead are swapping out for a CC cream. To better understand this secret-weapon product, we turned to
Alicia Yoon
, founder of Peach & Lily and celebrity aesthetician.
For the uninitiated, CC creams first hit the Korean beauty market around 2007 with the promise to gently diminish the appearance of dark spots, acne, and any other complexion woes. Yoon explains, "By and large, CC creams were popularized in Korea because they are a little bit lighter weight than foundations." The formulas glide onto the skin less like a foundation and more like a moisturizer, giving them a lightweight finish that allows your skin to still take center stage. Unlike their predecessor, the BB cream, CC creams work to color-correct the skin: green shades help lessen the appearance of redness, whereas lavender tones help to brighten areas of the face that may look a little sallow.
We can all agree that lighter-coverage options are great, but what about those dealing with
hereditary dark circles
or
angry hormonal acne
? Yoon states, "It's easy to build on top of a CC cream. You can use it as a base and [apply concealer to those] areas that [need] a little extra coverage." The trick here is not to cover the entire face from hairline to chin in heavy, masking foundations, but rather to even out the complexion with a CC cream and spot-conceal where you may feel it is necessary.
Sure, CC creams provide a solid canvas for the rest of our makeup routine through their color-correcting capabilities, but they do far more than just that. Yoon explains that CC creams gradually help to improve your complexion over time with their added ingredients that benefit the overall health of your skin. It's the poster child for a skin-care and makeup hybrid. However, be mindful: With skin-care components inside of a complexion product, you may think that you can skip out on moisturizer or sunscreen. Yoon wisely recommends only to replace your complexion products with CC creams and to keep your skin-care regimen as is.
So how do we select the best CC cream for a just-like-skin finish? By choosing one with ingredients that are best suited for our skin types, of course. Says Yoon, "Look for ingredients that are hydrating, like humectants," that will deliver a surge of water to
dehydrated skin
, resulting in a dewy and plump complexion. She also recommends looking for CC creams that contain antioxidants that will work to
protect the skin from free-radical damage
. As for people with
oily skin
, look for oil-free CC creams to help prevent your skin from getting too slick.
Once you have the ingredients down, Yoon suggests reading the reviews of a product before purchasing, stating, "I think it's important to read the reviews to see what's really fascinating [about the product.] People will write
I've been using it and my skin is feeling better overall. I also feel like I'm not breaking out, bless.
" When enough reviews or Reddit threads are glorifying a product, it usually is for good reasons.
Here are some of Yoon's recommendations (and our own) for the best CC creams that allow your skin to shine.
---
Although this is technically a BB cream, Yoon recommends this product for its CC-cream-like abilities to diminish the appearance of an uneven skin tone while adding coverage and dewiness to the skin. A bonus is that this formula was born from the masterminds at Shangpree, one of South Korea's top-rated spas.
With over a quarter million likes on Sephora, it's no wonder why Yoon recommends this CC cream. It has a broad shade range that provides a bit of a fuller coverage than most formulations on the market. We love the ease of application with this product; although we love our brushes and sponges, we tend to apply this product with our fingers for a perfectly melted-in finish.
Yoon reveals that she reaches for this CC cream on days when she's looking to up the ante on her coverage. While the coverage is great, it feels more like an added perk when looking at the skin-care benefits. This product contains SPF 50 to protect against UVA and UVB rays, while murunga plum extract wards off free-radical damage with its antioxidant properties.
If you're prone to redness in your skin, consider this CC cream. It applies green and blends seamlessly into your skin tone. This product also contains Centella Asiatica, an ingredient known for soothing eczema and psoriasis. The results? A significant improvement in skin tone and texture. We cannot recommend this product enough.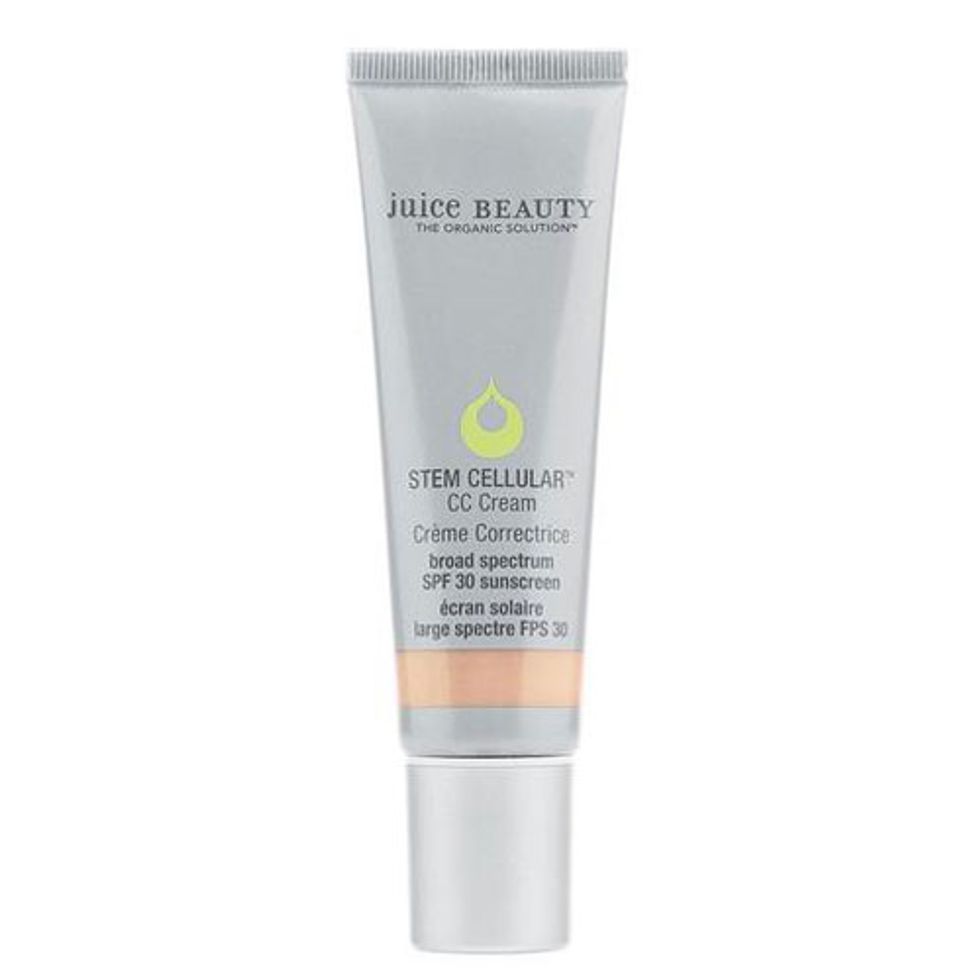 Consider this CC cream if you are planning on spending the rest of your summer in the sun. It contains a powerful blend of SPF, fruit stem cells, and vitamin C, which all work in harmony to protect the skin from harmful UV rays and free radicals. The coverage of this CC cream is quite sheer, making it great for those who prefer the no-makeup makeup look.
Although this is a tinted moisturizer, its ability to even skin tone and texture over time has us swooning. This product provides a wide range of shades specifically designed for people with darker skin tones. It's also oil-free and delivers a barely-there coverage that is perfect for people with oilier skin types who would rather not wear foundation every single day.
This clean-beauty CCC cream has quickly become a staple in our makeup routines. It provides medium coverage to the skin without ever looking cakey or streaky throughout the day. It also contains ingredients such as ylang ylang oil, which works to rid the skin of blemishes over time. 
This CC cream is perfect for those living in colder climates as it contains squalane, a powerful emollient ingredient that seals hydration into the skin. This CC cream also boosts skin's radiance, making it a perfect product to reach for when you feel that your complexion is looking a bit dull.
Sunscreen protects the skin from invaders (UVA & UVB rays, blue light, free radicals, the list goes on) while allowing the skin's cells to function properly. We love that this product protects against harmful daily stressors while providing a barely-there coverage that makes the skin's tone and texture appear more uniform.