Peach & Lily Founder Alicia Yoon Has Our Fantasy Skin-Care Closet
We've never seen so many beauty products in one place.
Skin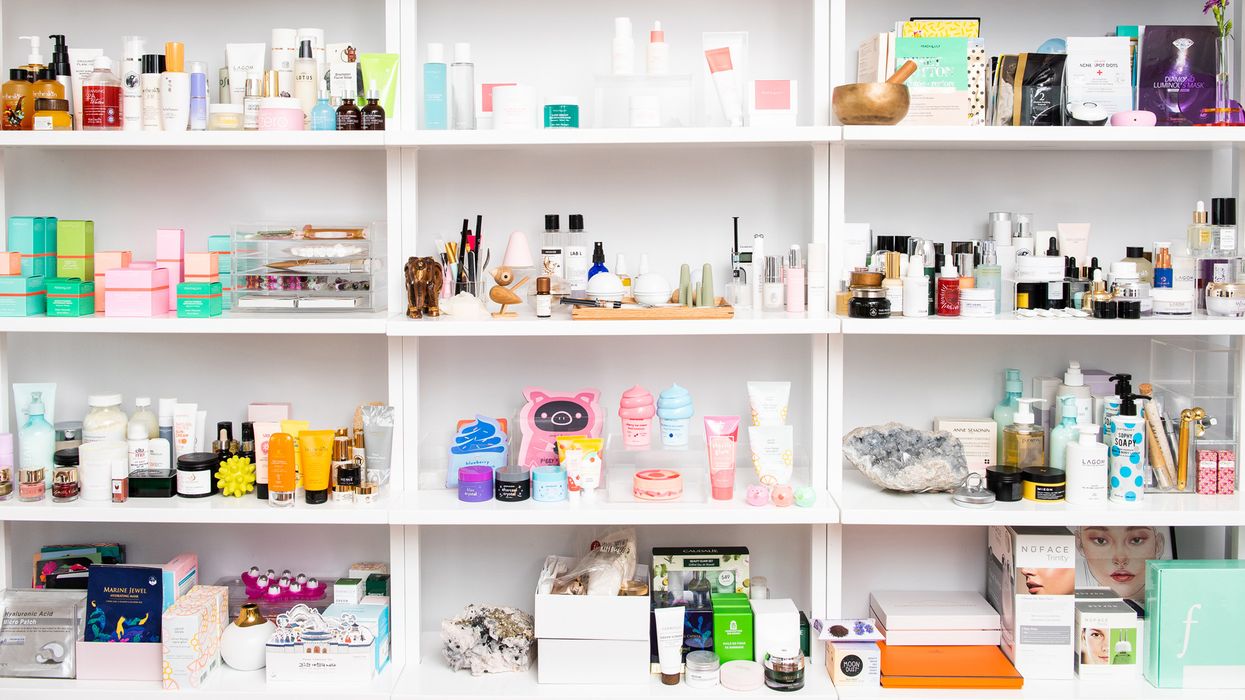 Skin-care junkies, prepare yourselves, because we may have found the mother lode of all beauty closets. We're talking a full wall—floor to ceiling—stocked with products; shelves heaving with serums and creams for cleansing, toning, and nourishing your complexion; an LED helmet that looks like it was meant for motocross racing rather than preventing fine lines and wrinkles. Yes, there's all that and more at the Manhattan home of
Alicia Yoon
, founder of
Peach & Lily
and ultimate skin-care guru. 
---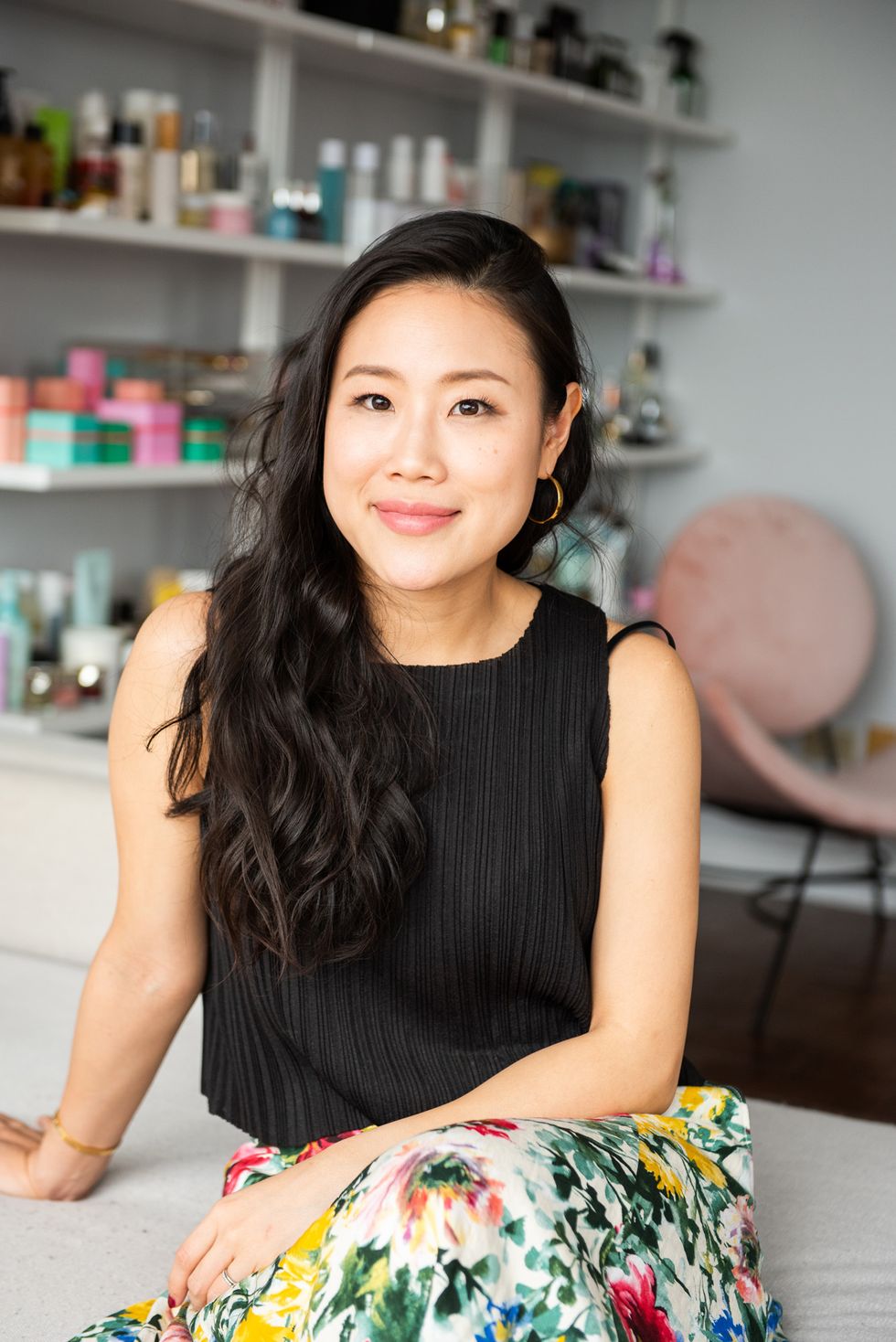 To be honest, we never expected to find anything less than a bona fide archive of nearly every product under the sun. For Yoon, who built her e-commerce business on curating the best of the best beauty must-haves, it isn't a vanity issue—it's hours, nay,
years
of research. With her continued dedication to testing each and every product (whether herself or by her team), her stamp of approval has become the gold standard in the world of
K-beauty
(and now J-beauty, as well). That's why her customer base trusts her so implicitly. If she says it's worth our time and money, by god, we know our skin will be glowing soon enough.
But the Harvard Business graduate and licensed aesthetician wasn't satisfied with just stocking other brands—she eventually funneled her industry expertise into Peach & Lily's in-house line of skin-care products. And in the year since the launch, Yoon's proprietary collection has rapidly reached cult-favorite status. Even J-Lo can't get enough of her
Glass Skin Refining Serum
. Yet, during our conversation (after testing bottle after bottle of her current favorites), it became clear just how much she loves her work and how deeply she values her role in helping other people achieve healthy, beautiful skin.
Learn more about her journey in the skin-care industry, from her ongoing battle with eczema to her tips for incorporating a new product into your regimen (without causing your skin to freak out). Just try to keep your jaw off the floor when you see her beauty closet(s).
1/27
"I was always really interested in skin care because I have eczema. I was always curious about what my mom was trying to do to help me ever since I was two or three. When I started going to aesthetician school when I was 18, that was when the whole world opened up to me, because it was the first time that I started to see that it doesn't have to be a guessing game. I could figure out exactly why this flare-up is happening and what to do about it and how to manage it."