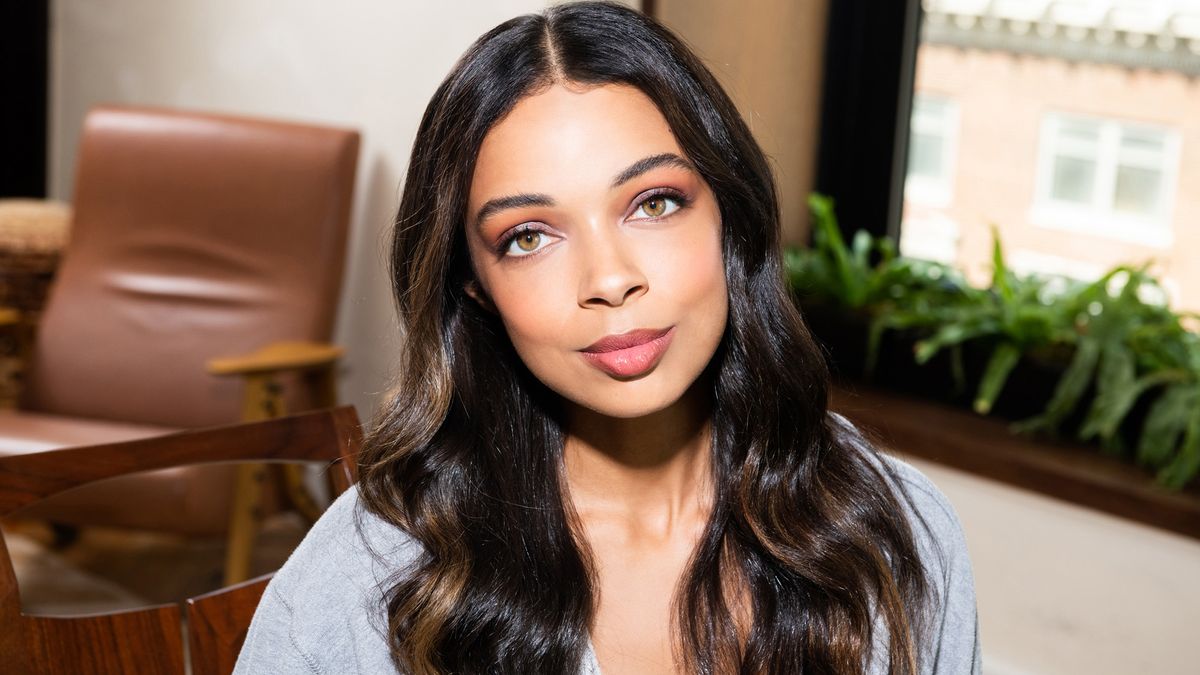 Makeup
Thanks to model and beauty writer Marisa Bryant and makeup artist Michelle Clark. In collaboration with MAC Cosmetics.
If the thesis of (what feels like) every beauty article ever written hasn't convinced you yet, allow us to make it crystal clear: Looking your absolute best starts with great skin. The ideal finished product is clean, glowing, even—and yes, maybe a little color-corrected.
Nobody knows this better than
Marisa Bryant
—the model and beauty writer who confessed to, in the last year or so, becoming nothing short of skin-obsessed. "When you find what's right for you, it's such a game changer," she told us over a spread of makeup that would rival a department-store counter. And while Bryant's routine prioritizes a solid skin-care lineup to support her mission, no one was ever mad at a little helping hand—or in this case, a foundation formula that looks (and feels) like a second skin. Enter M.A.C.'s Studio Fix line: an OG hero product of beauty obsessives everywhere and one of the very first in our beauty bags.
While Bryant sat down for a little face beat with MAC National Senior Artist Michelle Clark, we chatted with both of them about their do's and don'ts of foundations, getting the skin right (hint: it's all in that prep work), and the trade secrets to finding your perfect shade and achieving a flawless finish that actually looks like *skin* (and not a bunch of makeup).
---
Why skin comes first with any beauty look:
Marisa: "My look always starts off with skin care, because what's underneath is most important. I have an aesthetician, Cynthia Reeves, who has helped transform my skin inside-out, truly."
Michelle: "The focus [with the look] was all about skin to begin with. Beautiful, clean, easy, fresh, and believable skin—it's got to be in real life. When I'm doing makeup, I analyze skin texture first as the road map for me to figure out what products to layer on top. When I looked at Marissa's skin—it's absolutely beautiful, super even. She takes really good care of it and has a lot of pride in her skin."
Marisa: "A lot of it really is diet. I know people always say that, but it's about drinking water, eating right and cutting out stuff, working out, getting a good sweat for your skin. I love Pilates, love Y7 yoga… What else? I love smoked salmon! [laughs] And watermelon. You've got to eat your water, that's another fact that I live by!"
The trick to finding your foundation shade(s):
Michelle: "Most people have three colors they could put on for foundation to really create the most perfect, beautiful canvas. I would say, at minimum, two is a great option because you can use a lighter shade, which is your sort of true, middle-of-your-face shade, and then the outer edge of your face on any skin tone tends to be a little deeper."
Marisa: "Shade range is so important, especially as a woman of color. I've never met a woman who's just one shade, and we all have different undertones. My shades are NC35 and NC42. I know that I've never been one foundation, and when those two are mixed together, it's like my skin tone. When you learn your tricks in the beauty industry, you stick to them."
Michelle: "It's never going to work if you match it to your hand. Your hand is not going to be the same as your face! I always look at a person's cheek area, near the nose, jawline, and then the chest and shoulders. I actually put a dot on the cheek, chin, chest, shoulder, and see what's happening. Step back if you're doing it in a store so that you can get distance to actually see the story that's happening."
Shop the Story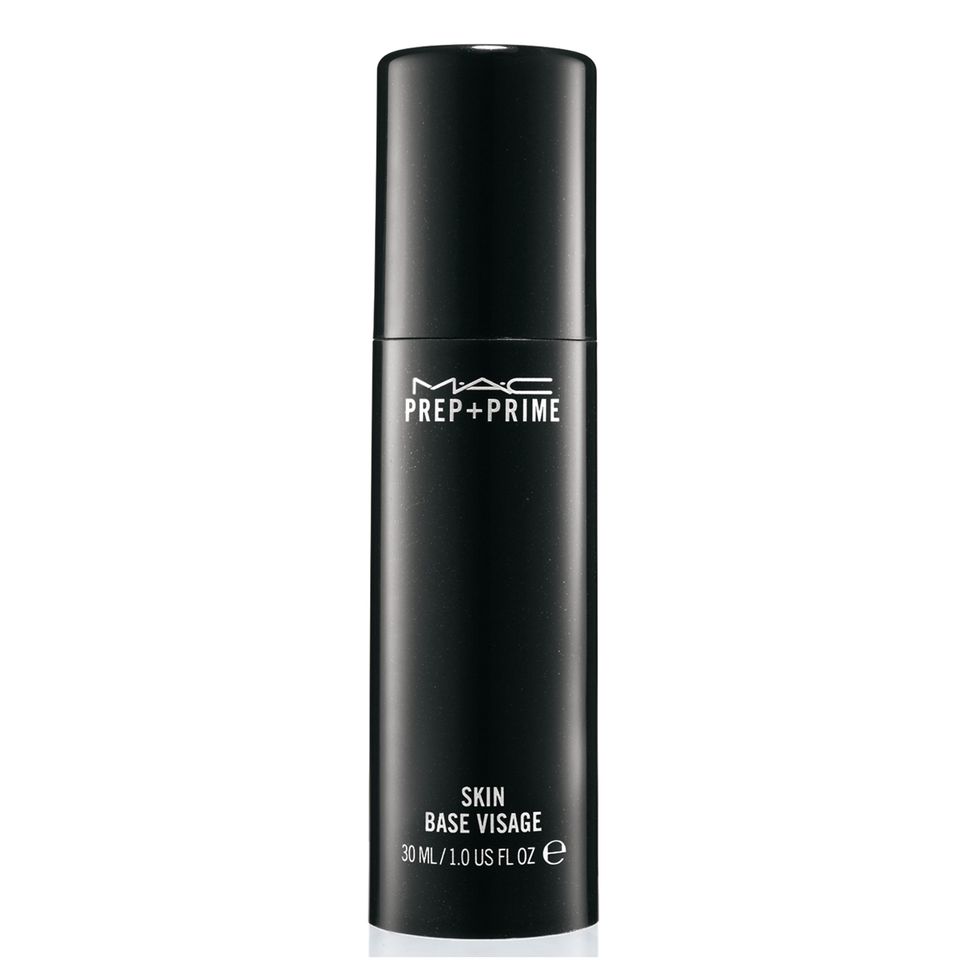 MAC
MAC
MAC
MAC
On Marisa's beauty look:
Michelle: "I used Studio Fix Fluid as an overall coverage. She didn't need a lot, so I strategically placed it in the middle of the forehead, cheeks, and chin. I then buffed that out with a brush and added the Studio Stick, which is a new player. It's got a semi-matte finish, goes on super creamy, and comes in a million shades as well."
Why Studio Fix is the superhero of all foundations:
Michelle: "M.A.C. has a million shades. There have been a few brands coming out with 40 shades—we had more than 40 before that. As a makeup artist, I don't go on set—whether it's with a celebrity, backstage at fashion week, or on a campaign shoot—without Studio Fix, because I can trust it. And that's what it's about for people with their own personal makeup as well. What do you know that you can put on in the backseat of a car?"
Why layering is the most important part of makeup application:

Marisa: "It's about layering and giving everything a second to sit. I've also realized hydration is the most important thing for me when I apply makeup, or I'll get really dry and it'll just look chalky and start crumbling off my face. The M.A.C. Studio Fix is liquid, so it's perfect."
Michelle: "The key is letting every product dry down. Most people don't wait long enough. You have to let each step dry 10 minutes before you go in with anything else. If you don't, each step just builds up on top of each other. Then what you think you don't like about your skin will be your foundation, but it's not the foundation—it's how you layered on your skin-care products, and then the foundation gets a bad rep!"
The secret to lighter coverage and a breathable finish:
Michelle: "If it's a liquid, I'll pour it out on the back of my hand and then just tap it in the areas that I want to focus on. Then your brush should mimic whatever coverage you're looking for. A brush that's actually going to diffuse, like a fan brush, is amazing for airbrushing and whipping foundation onto the skin and making it look more sheer. Then if you want more, your brush would be denser, you know what I'm saying? You can also thin it out with moisturizer to make it whatever degree of coverage you're looking for."
That whole "using foundation to contour" thing (and why M.A.C.'s Studio Stick is the key):
Michelle: "I used the Studio Stick as both foundation and contour. You can draw lines, or you can draw dots and blend as well.
"I start at the tragus of the ear, which is where contour should start on every face. You can push your index fingers in along that line to feel the cheekbone—I would dot it along there, then take a smaller brush and blend. Then you have control and [won't] end up looking like you've painted stripes on your face. That's the key—you don't want a big bronzer or powder brush, because it's going to cover way too big of an area.
"I matched her jawline with one shade, then went in and contoured with another stick that was deeper, as well as along the eye socket. That's a really beautiful way to tie in what's happening on the face. It's about carving out that person's bone structure."
Pro tip—Don't be afraid to get hands-y:
Marisa: "I feel like my makeup applies best with my fingers, so when I have that hydrated base, my foundation and concealer apply flawlessly, and I'm able to pat it out."
Michelle: "Totally! One thing I've always done is I have to put my hands in it after. I might use brushes to put on makeup, but then at the end, I'm like, 'Let me press it in,' so I warm up my fingers and have the heat of my hands just make the makeup look real."
Shop the Story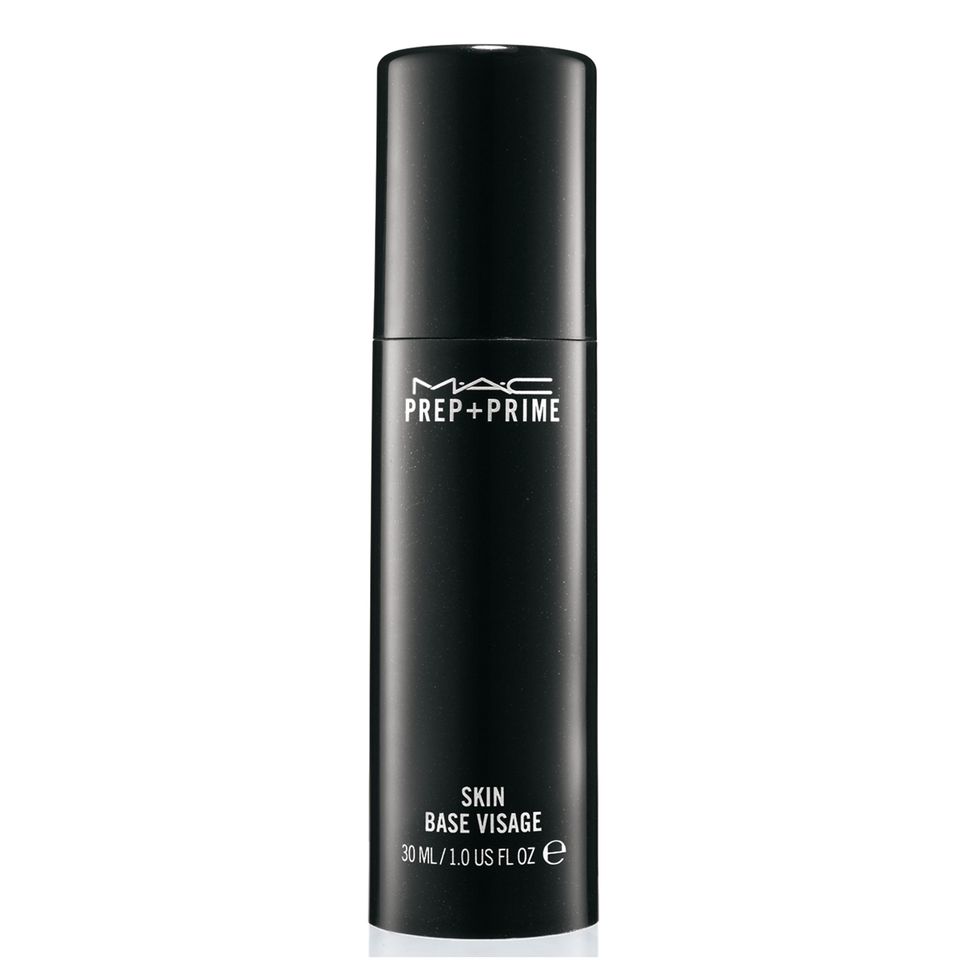 MAC
MAC
MAC
MAC