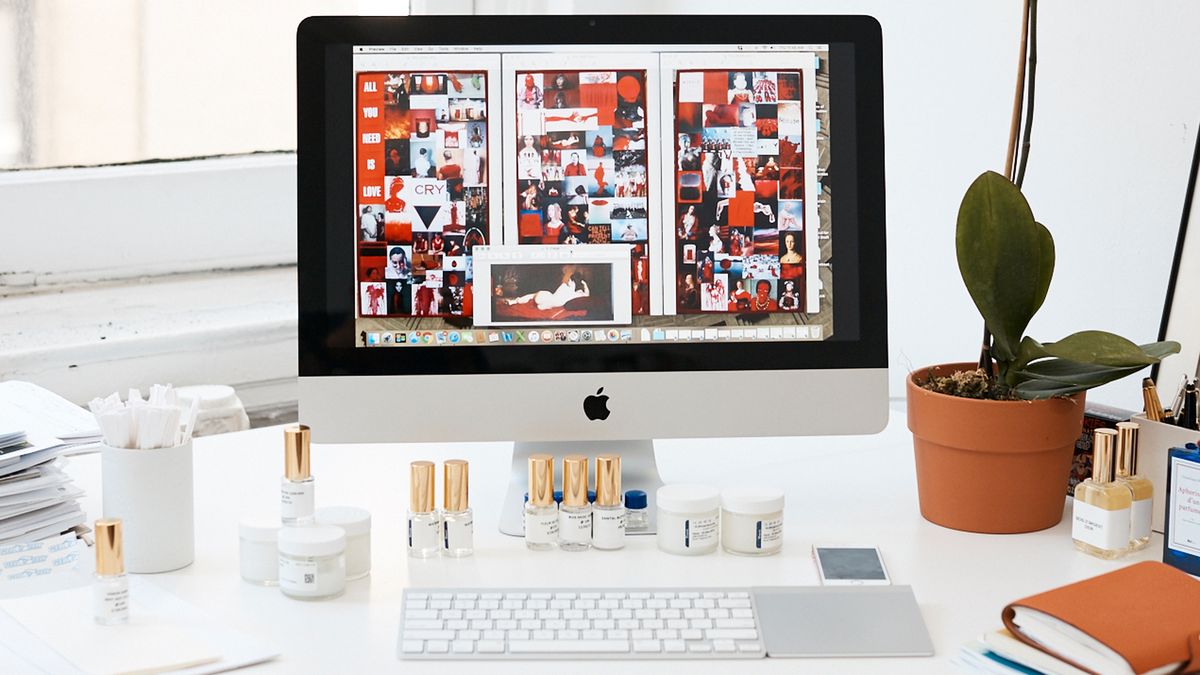 Skin
Who knew that a celebrity facialist could be just a click away?
Imagine: You're covered in terry cloth, waiting for your aesthetician on their padded table in a dark, quiet room. They cleanse your skin and with the gentlest tone of voice tell you exactly which treatments will return your face and décolletage to their most even, glowiest state. As they start to massage your forehead and jowls, your mind slips away in total bliss, each layer of product feeling like a weighted blanket for the soul. Can you tell that we really miss professional facials?
Although there are some skin-care treatments that we can manage at home, like
extractions
and a
series of masks
, there's nothing quite like the touch of a trained professional. Even with stay-at-home orders
slowly
lifting throughout the world, some of you might still have a few weeks, if not months, before you can safely visit your favorite facialist again. So how do we up the ante and deliver those same spa-like
cleansing
,
toning
, and
brightening
results from home? Luckily, aestheticians and skin-care studios have taken to the internet to provide their expertise and step-by-step instructions via email or Zoom. These can range from one-on-one consultations to group classes depending on your skin type or concern. Not only are you giving your skin some much-needed love and attention, but you're also supporting the people whose businesses might still be closed for the foreseeable future. It's a win-win!
If you're looking to gain insight from industry professionals on what to do with your skin during a quarantine, check out seven of our favorite online skin-care courses and consultations right now.
---
The founders of Clearstem Skincare, Kayleigh Clark and Danielle Gronich, understand that there are more factors than just your cleanser that may be causing acne. Ditch Your Acne determines the root cause of acne in an individual by assessing a client's gut health, nutrition, supplements, products, hormones, and lifestyle. Whether you're looking for a summer glow-up, you're a new mom, a bride-to-be, or a healthcare practitioner, there is a specific course tailored to meet every one of your needs.
Renée Rouleau is no stranger to online skin care; Rouleau initially launched My Skin Prescription in 2012. The six-week program includes video consultations with an aesthetician, where they help an individual tackle their top skin concerns through skin assessments, product recommendations, and nutritional advice. Pro tip: Your consultation with an aesthetician is free when you purchase $100 in skin-care products at the time of your appointment. You may as well buy the products—all of Renée Rouleau
'
s formulas are legendary.
Although
gua sha
has been used in traditional Chinese medicine for years, it has gained popularity here in the States in the past few years. Here
'
s why: It rids the skin of fluid buildup, stimulates blood circulation, and helps to massage tension away from muscles. Skin looks more taught and sculpted, especially if you use your tool regularly. For those of you who are struggling to master the proper techniques of gua sha, consider the Gua Sha workout from Face Gym. They use a variety of electrical and manual tools to sculpt, massage, and depuff your face, so you look more rested and glowy, fast.
Have you ever wondered what it would be like to receive a facial by the same person who treats both Rooney Mara and Uma Thurman? Well, we have some exciting news for you—celebrity facialist (and skin-care guru)
Joanna Czech
is now offering online consultations, where you can speak with her about your skin-care goals. After Czech analyzes your skin condition, you will receive an email with an at-home skin-care routine specifically tailored for you, including product recommendations and best practices. You'll look like a movie star in no time.
Despite living in quarantine, many people are still finding it challenging to reserve an hour or two for themselves, let alone to attend a Zoom facial meeting. The Healthy Aging Consultation at Art of Skincare is done through email only, making it extremely accessible to everyone despite your busy schedule. Aesthetician Jeana determines the perfect at-home anti-aging routine based on their Healthy Aging quiz and photos of your skin.
Monastery is a skin-care brand founded by Athena Hewett, an aesthetician, massage therapist, and herbalist who uses holistic approaches to heal and restore balance in the skin. She also created Shelter Facials, which are step-by-step guides to at-home treatments using Monastery products. We recommend the balancing glow facial—it
properly exfoliates
and restores your skin to an otherworldly glow.