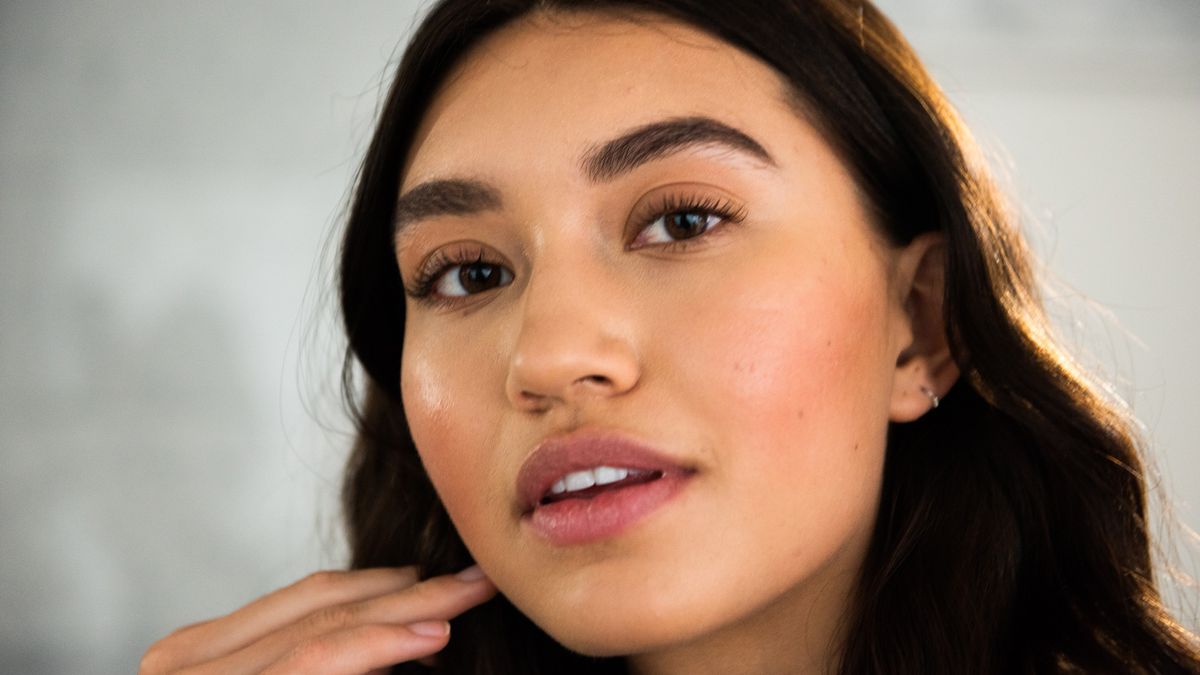 Skin
How to Fake Perfect Skin Without Foundation
Our beauty editor shares her secrets.
I've never really been one to wear foundation. Call it a genetic blessing (my mom has exceptional skin), or call it a dedication to a very thorough
skin-care routine
since I was nine years old. I lean more towards pure, unadulterated laziness. However, I, too, have mornings when my face is looking lackluster and my skin can no longer hide the fact that I drank half a bottle of wine and ate an entire bowl of
fettuccine alfredo
. When I roll up to the office (ah, remember those days?), I need a few products to help me appear like my most glowy, even-toned, responsible self, aka faking the look of perfect skin and full foundation without actually wearing any. It's possible—here's how I do it.
---
1 / 10
Kate Somerville ExfoliKate Cleanser Daily Foaming Wash
, $38
First things first—a good old-fashioned exfoliation to rid your skin of any buildup and create a smooth, seamless canvas. I love this foaming wash from Kate Somerville, which has alpha hydroxy acids and fruit extracts to gently eat away at lingering dead skin on the top of the epidermis. The slight tingle helps wake up my skin, and when I pair it with a
face massage
in the morning to get my blood flowing (and bring much-needed oxygen to my complexion), I'm left looking like I
did
really sleep ten hours the night before.