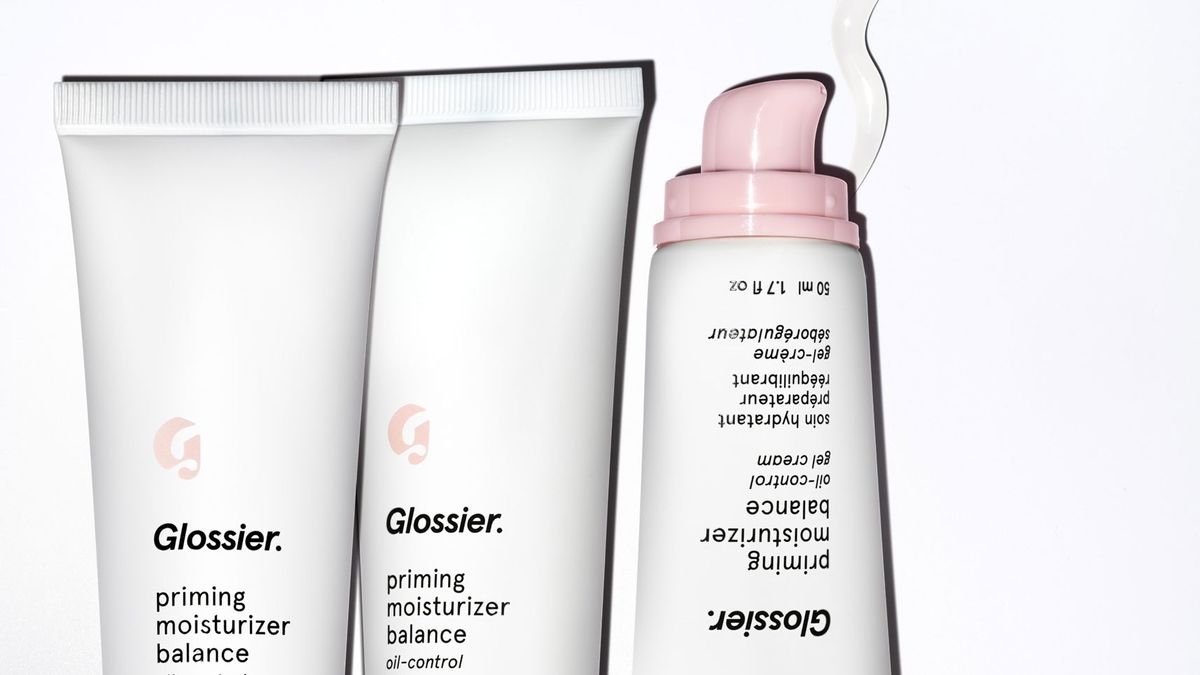 Skin
Glossier's New Moisturizer Is Perfect for Oily Summer Skin
Say goodbye to seasonal breakouts.
Glossier products are basically synonymous with dewy skin, but as anyone with
oily or combination skin
knows, when you're already shiny (and perhaps don't want to be), adding a mattifying powder or primer is sort of non-negotiable. There's nothing like catching your reflection in the mirror at 3:00 PM and realizing you look like an oil slick. But what if you'd rather not layer another product on top of your daily skin care? Well, the beauty powerhouse has caught on to our requests for more hydration options for oily skin and debuted its newest skin-care product, Priming Moisturizer Balance, an oil-control gel cream.
Aside from a shiny complexion, excessive oil production can also lead to clogged pores and breakouts, which, truth be told, we're seeing more of during our time spent social-distancing. Did you know that
stress can lead to more oil production
and therefore more acne? Fun stuff. But eliminating moisturizer altogether isn't an option (that can cause excessive oil production, too), so a lightweight moisturizer with mattifying properties is your best bet. This new formula claims to "help you glow, not shine," meaning it still provides all the moisturizing benefits of the original Priming Moisturizer (though likely not as much as the Priming Moisturizer Rich), but without the dewy finish that can quickly get out of hand.
---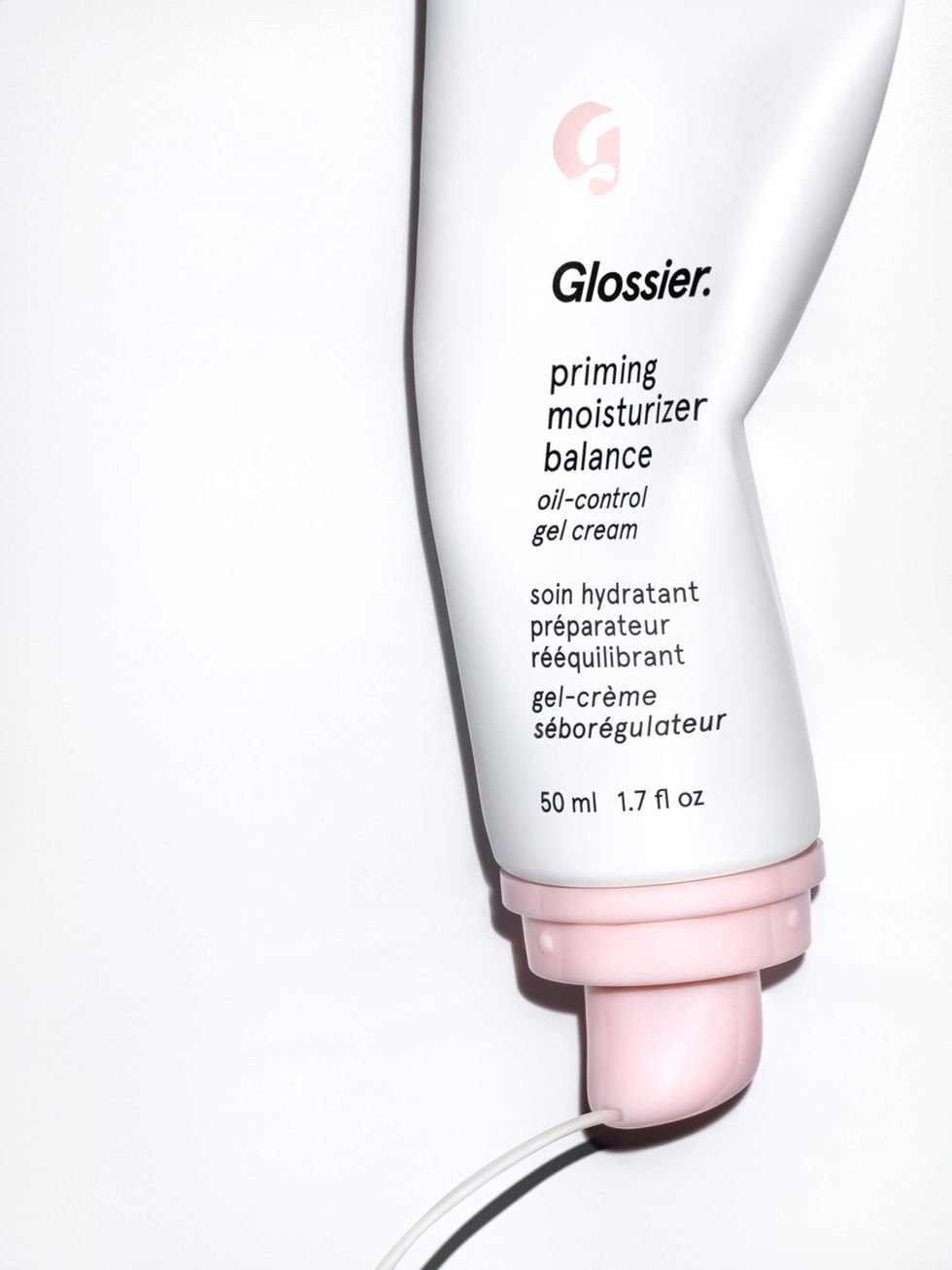 Photo: Courtesy of Glossier
It's also a gel-cream formula rather than straight cream, like the previous iterations of the classic moisturizer, and absorbs much more quickly—ideal if you're in a rush. The added bamboo extract contains amino acids and flavonoids, which are full of antioxidants to combat oxidative stress. There's also
niacinamide
, which can minimize the look of large pores, thereby improving your
skin's tone and texture
, as well as strengthen your skin's moisture barrier, in addition to willow bark extract, which contains anti-inflammatory salicin to soothe any irritation.
We can testify that after using the new lightweight moisturizer for two weeks, our skin definitely looked much more matte, despite layering it over a few different serums. That's courtesy of the added marine extract, which instantly reduces the appearance of shine. In fact, it was a little strange to apply anything from Glossier and not see that tell-tale glow.
If you have combination skin—meaning not every area of your face is oily—this formula might not be enough to keep the parts of your face that are drier adequately hydrated. If that's your skin type, we think a targeted application is the best way for you to use this moisturizer, meaning apply it to the parts of your face where you see increased oil production (likely in the T-zone of your forehead, nose, and chin), and then use your usual formula on your cheeks, neck, and décolletage. That way you have shine where you want it, but you'll still look somewhat matte, and your skin will have all the various levels of moisture it craves. Follow up with your favorite sunscreen, and you're ready to settle in for an afternoon of Zoom meetings.