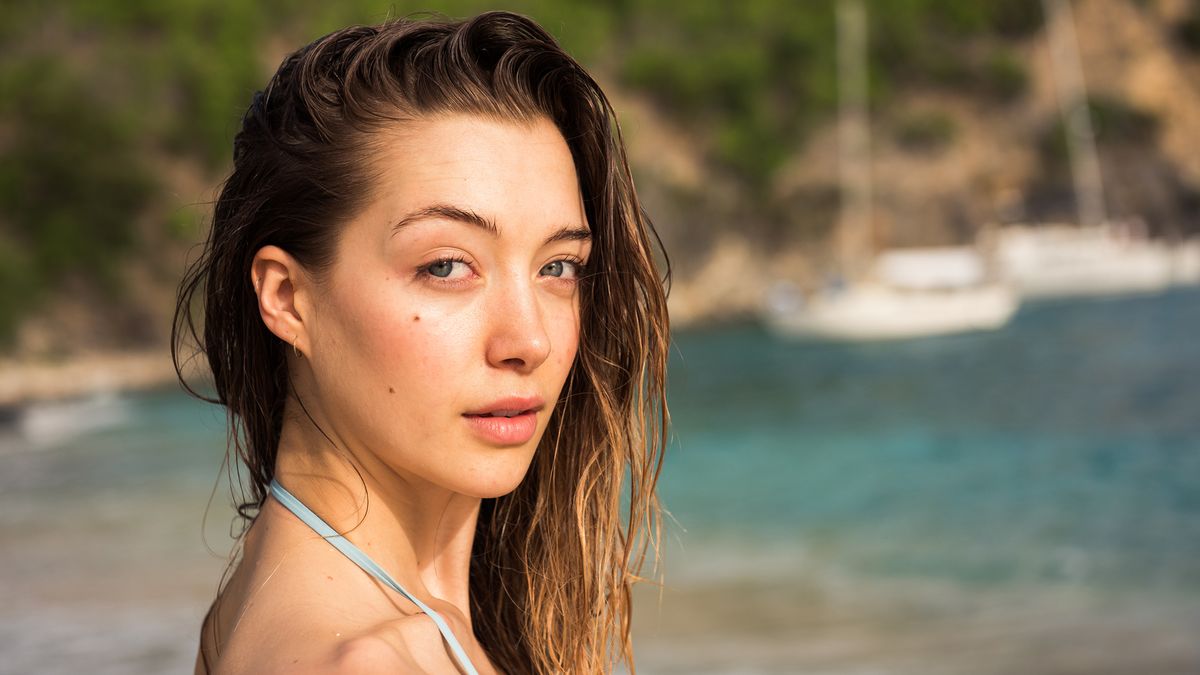 Skin
The Most Essential Summer Product for Healthy, Hydrated Skin
Meet your skin's new, affordable BFF.
Let me ask you a question: Are you a human person with skin? Yes? If you answered no, I have a few follow-up questions, but otherwise, congratulations, you're in the overwhelming majority of people that need to wear sunscreen. Seriously, if you're older than six months (as
cautioned by the FDA
), it's time to accept the fact that sunscreen is a part of life. As in, every single day, you need to wake up, splash some water on your face (in addition to
cleanser
, toner,
essence
, serum, and moisturizer, if you're sassy), and slather on a generous amount of your
favorite SPF
.
Now, you would assume that your dermatologist and I would be satisfied with this responsible use of sun protection. Well, friends, I am here to tell you something that my partner has known for years—it's not that simple to please me. Keeping your precious skin safe from UVA/UVB rays (which can lead to signs of premature aging and skin cancer) takes more than a one-time application per day. As
recommended by the Skin Cancer Foundation
, you should be adding more sunscreen to exposed skin
every two hours
. Sound like a lot? Sure, I'll admit that even I, a fair-skinned beauty editor with a propensity to fry like a slab of breakfast sausage, could use a little help with both remembering to reapply my SPF and finding a product that doesn't require a whole lot of effort, because I am level 10 lazy.
Enter the hydrating SPF spray. If you know me, you know my work desk (miss you, girl) and my at-home desk (hello, kitchen table) are covered with all the daily hydration essentials—
water bottle
,
lip balm
,
hand cream
, face mist. Well, it's time to level up on that last one, because there's a whole crop of sprays that combine all the hydrating ingredients of your favorite formulas with added sun protection. It couldn't be easier to use—I'm spritzing my neck as I write this sentence—so I suggest picking up one of these eight products to add into your own summer skin-care lineup.
---
1 / 8
Habit No. 41 Mister
, $30
If you're looking for an SPF with minimal ingredients but still offers plenty of protection and skin-nourishing benefits, this new mist is right up your alley. This direct-to-consumer brand infuses lavender and rosemary leaf oil into the formula (which is also only 16 ingredients total) so that you get an invigorating boost when you reapply throughout the day.