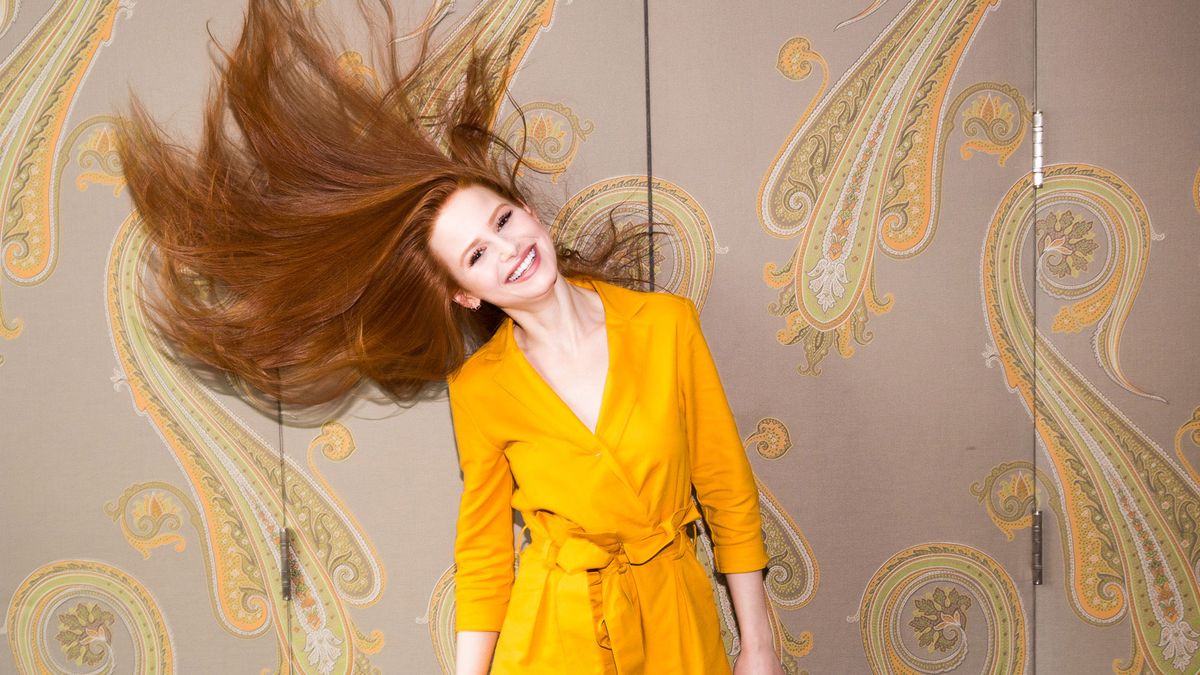 Hair
Spring's Trendiest Hair Colors Are a Dream
Celebrity colorist Jenna Perry reveals the season's hottest hues.
Say it with us now: Spring is just around the corner. And while we slowly incorporate new pieces into our wardrobes during the fluctuating temperatures, it's also the ideal time to consider updating your hair color for a fresh beauty look. Hair, and hair color specifically, is one of the easiest ways to give yourself an end-of-winter boost, even if you are just hiding under blankets watching Netflix reruns and working from home.
Whether you're a veteran of your colorist's salon chair or are toying with the idea of a
hair transformation
, the best way to ensure that you end up with the shade of your dreams is knowing all the options out there—and doing your research. To get all the intel on what colors are trending for the season ahead, as well as tips for communicating with your stylist, we spoke with celebrity hair colorist (she handles Ashley Olsen's and
Bella Hadid
's hair, among others)
Jenna Perry
, who conveniently opened her own salon within the last year. Here's everything she has to say about spring's hottest hair shades.
---
With the days finally growing longer and more sunny, it's not surprising that people are craving a lighter color to match. But any fan of blond will tell you that not all shades are created equal. It's all about the very subtle nuances between each shade that can make or break your hair color. Perry reveals that she's seeing a lot of requests for
Scandinavian blond hair
(something this editor is very familiar with after a trip to Copenhagen two years ago). "It's icy, but it's also got a hint of warmth to it," she says. The classic golden blonde also remains as popular as ever, like the perennially gorgeous
Rosie Huntington-Whiteley
.
Brunette ladies know that there is no way you can simply request a "brown" shade when you're at the darker end of the hair spectrum. It's all about the depth and richness of the shade, plus whether or not you want to embrace a few highlights. Perry says that lush shades like chestnut, toffee, and espresso have been the most requested lately, and that a brunette with highlights prefers to go with honey or caramel tones
à
la Natalie Portman. And for women letting their natural curls shine, she most often sees requests for a "halo of tone-on-tone highlights to illuminate each coil." It's a much more low-maintenance way of updating your look for spring without committing to all-over color.
Red hair is, in this editor's and Perry's opinions, the most drool-worthy shade for a spring refresh, but it can also be desperately tricky to get right. Having strangers equate you with a modern-day Orphan Annie isn't exactly ideal. Perry is having more and more clients request a deep copper red that "looks like you were born with it." We should all be so lucky. But on the flip side, peachy, golden reds are also having their moment. As she explains, "Blondes that are feeling bold and want a change ask for that. It's like rose gold 2.0." If you'd rather go the former route, Sophie Turner's Sansa Stark color is still the reigning red queen of 2020, but chat with your stylist to garner their advice on what tone would look best against your skin.


From Billie Eilish's neon green roots to the
neon feathers
spotted on the models at Dries Van Noten during
Paris Fashion Week
, electric-hued hair is more popular than ever, and according to Perry, there are people who are embracing the look for everyday, too. "Vibrant roots are a huge request," she says. Just understand that achieving this type of color typically requires either a single or double process of bleaching and toning, which is labor-intensive and sometimes more costly.
---
Warm vs. Cool
Getting the tone of your hair right is one of the most important parts of a successful visit to your colorist. Perry is seeing more warm shades these days, but many people are asking for a neutral shade, even if they don't realize they're doing it. "Warm tones reflect more light and can enhance the blood flow in a person's skin to make for a healthy glow. Also, neutral tones complement the natural base color of the hair and are very low-maintenance."
She recommends bringing in a few pictures of the color you're envisioning for yourself. "When someone sits in the chair, they usually tell you what they don't want instead of referencing times they've liked their hair. It's good to start with hair tones that you like and then work from there." And to keep your color brighter and more vibrant for longer, Perry recommends visiting the salon for a
gloss treatment
 in between full color sessions. The best part? It only takes 5
–
15 minutes. A gloss also banishes brassy tones if your blond or chestnut color is looking a little worn from the sun. It
'
s a beauty treatment definitely worth investing in with spring and summer just around the corner.
Don't forget to shop some of our favorite products for keeping your color-treated hair healthy in between visits.