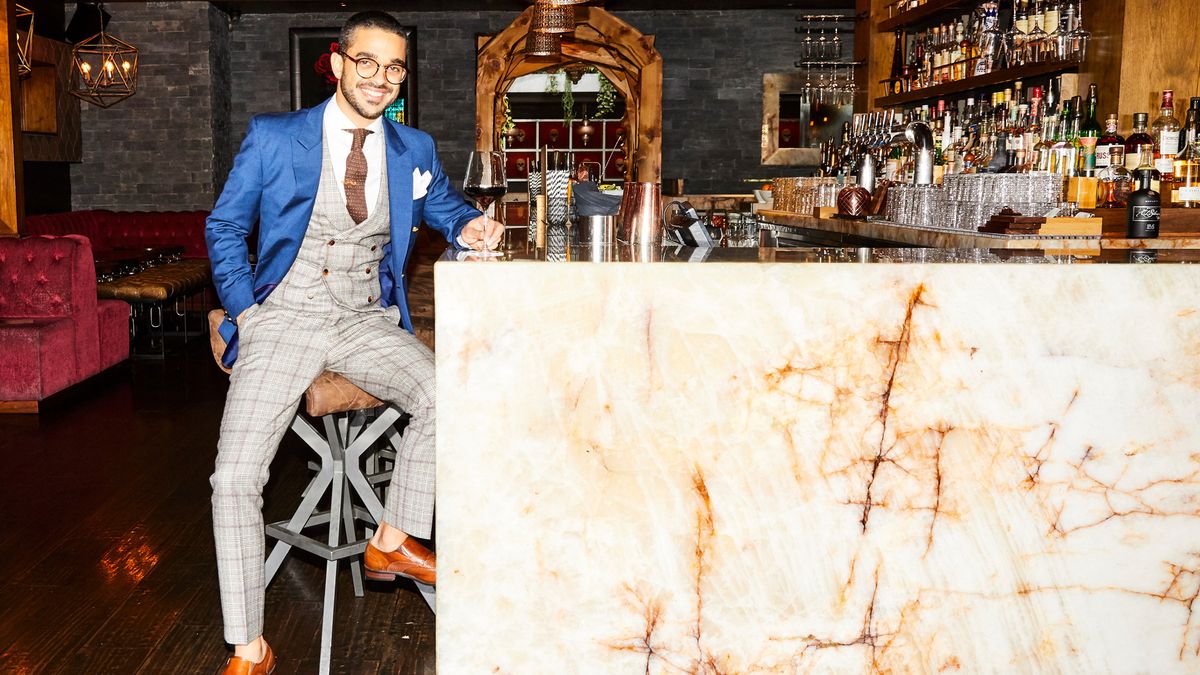 Career
The Fascinating, Nonstop Life of a VIP Services Director
Toca Madera's Sacha Tanha gives us the 411.
Tristan Kallas
Sacha Tanha had plans of becoming a U.S. ambassador, but his brother convinced him to move out to L.A. post-graduation to bartend at L.A. Mexican hot spot 
Toca Madera.
 He never left and now happily holds the position of Director of VIP Services. "I always describe [the place] as an alternative to nightlife,"
Tanha
explains about the concept for the restaurant. "You get the elements of going out without the annoying hassles of actually going out; we have a DJ every night, we have an amazing bar scene, and we combine that with a world-class food program, which is an organic farm-to-table modern Mexican."
As the director of VIP services, Tanha's day-to-day to-do list runs the gamut. With names from Cardi B. to
Priyanka Chopra
and Nick Jonas, Migos, Michael B. Jordan,
Gigi Hadid
,
Karreuche Tran
—the list goes on—on the regular reservation list and dialing for takeout, the requests he receives are as extravagant as the nights are long. On any given day, you can find him catering Drake
'
s dressing room, hand-delivering food to Migos
'
private jet (ah, to be rich and famous), or rearranging the entire floor plan to accommodate a last-minute reservation from any of your favorite sports players. We needed to hear all the stories and more, so read along with us below.
---
How he ended up at Toca Madera:

"I graduated college [with] my bachelor's degree in international business, and my older brother, who is now actually a partner in the Madera Group, was like, 'Hey, man, you should move to L.A. There's more opportunities out here, and you can work in my buddy's restaurant, Toca Madera, until you figure out what you want to do.' I was bartending throughout college, so I made the decision to move and work as a bartender at Toca Madera. After doing that for about a year and a half, it became apparent that there was a need for a VIP services type of role. We figured out that, other than the owners, I was the only person who knew everyone, and so they made the active decision to [have me] work as a maître d'. From there I became an operational manager, and then, as of recently, I got promoted to a corporate director position, overseeing VIP services, reservations, and special events.

"I'll tell you though, this was never the plan [laughs]. I had a very clear-cut road map to becoming an ambassador—I was very into politics. I grew up in Tokyo, so I had planned to become the U.S. ambassador in Tokyo. I thought L.A. could help me progress in that career, but next thing you know, here I am working for a cool hospitality group."

How he grew the client base:

"While I was bartending, it was about identifying specific needs. I [met] really cool bar regulars that would come to see me because I [would] remember how they liked their old-fashioned made, when they wanted their chips and salsa served—all those little idiosyncrasies. If I could show you my notebook, [it was filled with] what people like, what people don't like, what people told me the last time I saw them—all these things."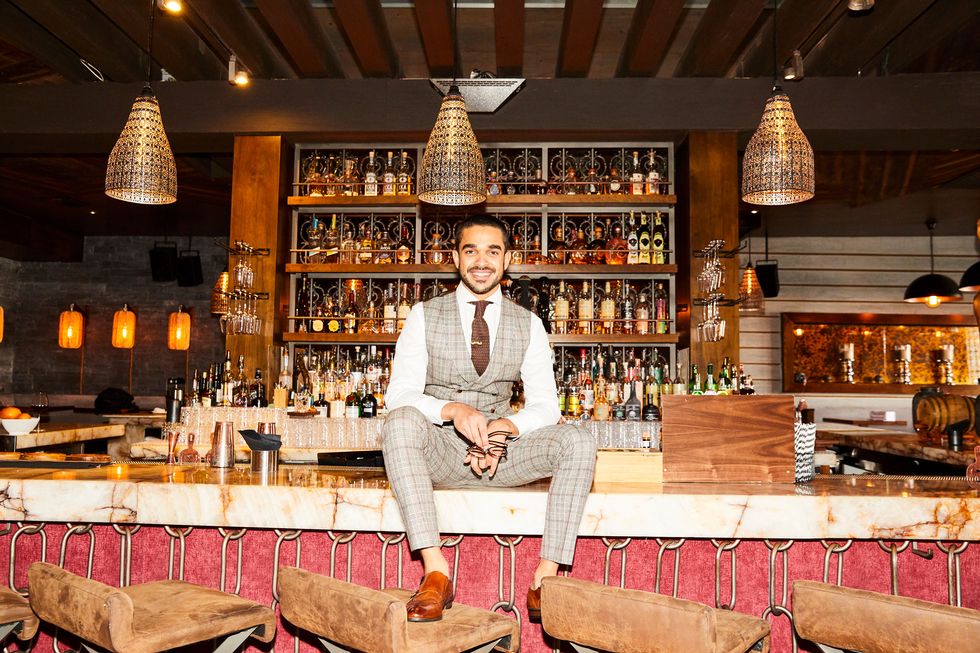 What a typical day looks like for Tanha:
"During the day, I'm at the corporate offices at our other restaurant, Tocaya Organica. I oversee events and reservations for all the locations, and then at night, I like to be at the restaurant to meet people, shake hands. If I know in advance that someone big-time is coming in, then I prepare for that during the day
—
whether it's making sure we have their favorite tequilas in house [or] making sure their favorite server is working. Sometimes during the day I like to sit in the Tocaya Organica because so many A-list celebrities come in. It provides a great opportunity for me to go befriend the person [and] give them a direct line to the venue."
Although occasionally he finds himself at a private jet:
"I've personally delivered food to private jets. I think it was 2017, New Year's Eve, where I got a phone call: 'Sacha, we're really craving Toca Madera right now, but we gotta get on a jet. What are the chances someone can deliver some food to the plane?' We don't have a delivery service, so I was like, you know what, I'm going to bring it to the plane myself. Next thing you know we're boxing up around $2,500 worth of food. That specific scenario from Migos [resulted in] that happening a lot. They're hands-down my biggest client in terms of net spend—they don't hide it either. They are so loyal and in love with our restaurant, and we've managed to create such an amazing relationship. I will do pretty much anything for those guys at this point. They'll be going to Europe and be like, 'Sacha, we don't want to eat anything in Europe, we need to order a week's worth of Toca.' This is not even an exaggeration."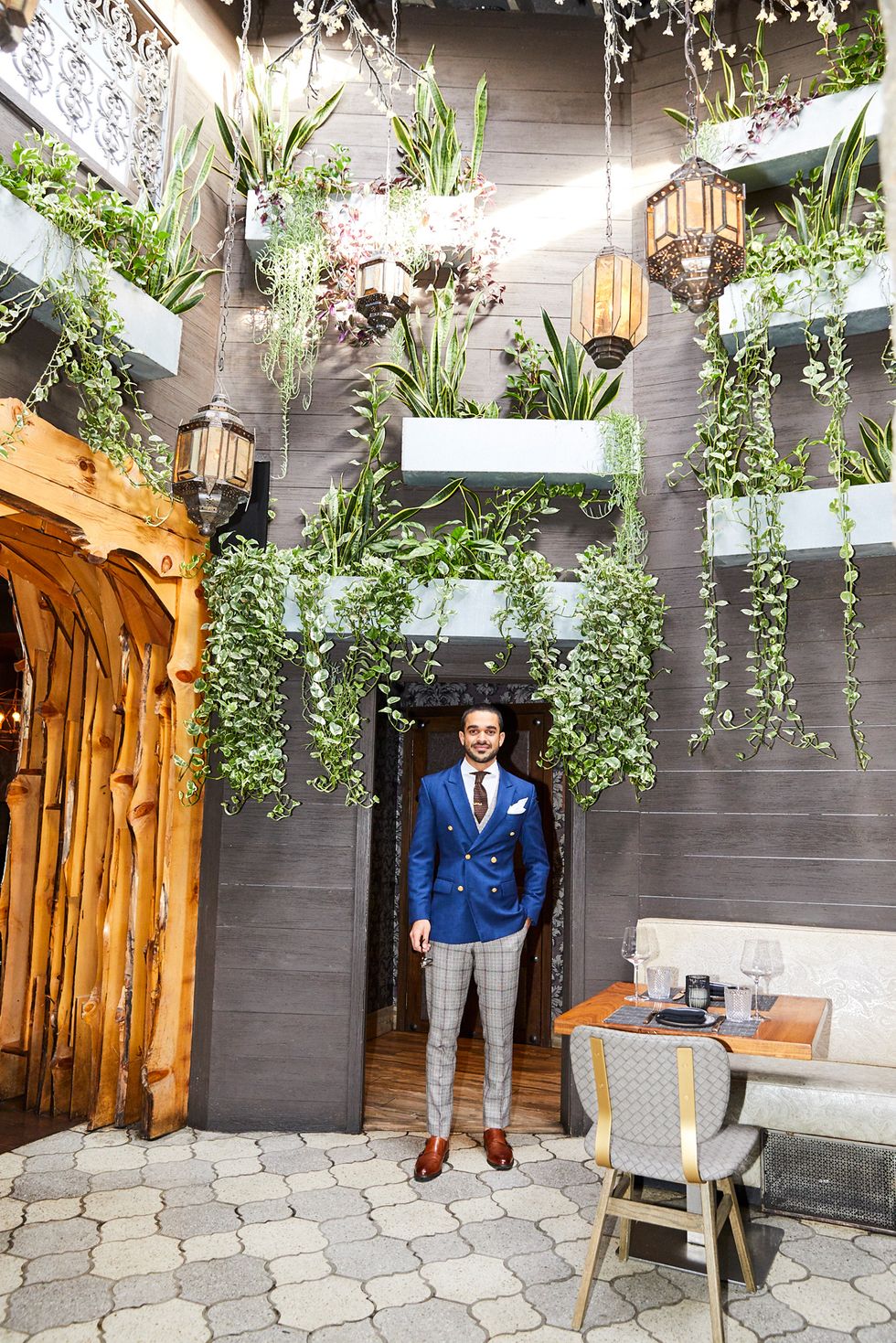 The most unusual thing to happen:
"I was asked to go and get Tums, [so] I ran to Target across the street, in my suit, and I came back with a box of Tums. I've heard so many unusual and weird requests happening in this industry, but I'm lucky I haven't dealt with many."
And the most common request he receives:
"[The most common] is people asking that no one comes to take photos with them. Kylie Jenner comes in every now and then when she's craving Mexican food. I've become very close with her security detail, and we're always in touch to make sure everything is prepared ahead of time. They come early on to make sure everything is set up, and I always make sure our personal security is in the vicinity to make sure people don't rush her or annoy her. I think we've created a really comfortable place for her whenever she comes in.
"It goes back to trying to create the most comfortable environment. They know I'm not going to call the paparazzi while they're in the restaurant, they know I'm not going to post them on my social media without asking them. If paparazzi does show up, I'll find a way for them to leave without paparazzi getting photos of them. There's been plenty of times we've escorted people out through the kitchen or diverted people."
He's had to make a personal sacrifice here and there:
"I was at the premiere of
Bohemian Rhapsody
with this super beautiful girl, and next thing I know, my phone is going off nonstop with managers at the restaurant and from the corporate office. [I thought it was] an emergency. They [texted,]
'
So-and-so from the NBA is here. You should be here.' As much as I regret that I left this [date] in the middle of the movie, I made the decision to apologize, leave, and go to Toca Madera."
Want more stories like this?
The Company Fighting Climate Change with Vodka
Getting to Know Music Industry Vet Ashaunna Ayars
How a Former IBM Consultant Launched a Bridal Brand