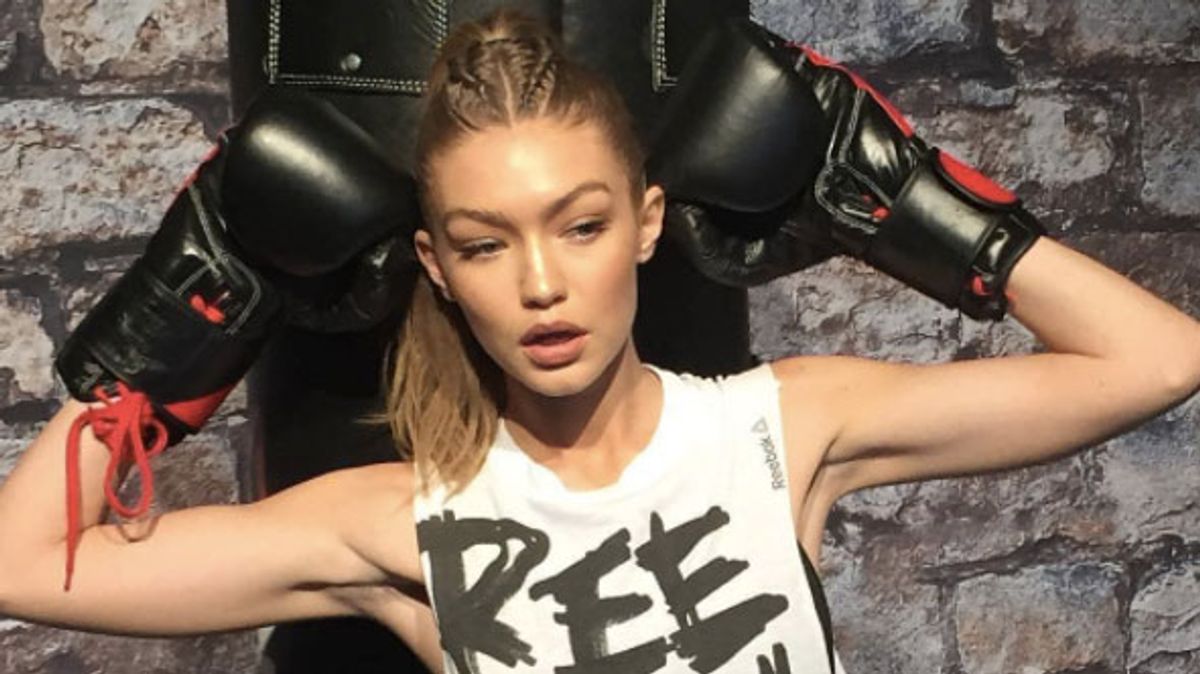 Fitness
I Worked Out with Gigi Hadid This Morning
One Coveteur editor took a fitness class with the supermodel—and barely made it out alive.
Let's call this the week of Gigi. This morning, I joined Gigi Hadid and about a hundred fitness editors to do a self-defense class led by Gigi's Gotham Gym trainer and Reebok. (You might have seen it on our Snapchat this morning!) As part of the brand's new #perfectnever campaign, the point was to embrace the idea of continual improvement, without pressuring yourself to adhere to any idea of "perfection." Easier said than done when you're face-to-face with Hadid-level abs.
---
As most hard-core Hadid fans will know, Gigi was a competitive horseback rider and captain of her volleyball team in high school—she's a legit athlete. She admitted that since competing as an athlete she's lost a lot of muscle, but still works her ass off. "I used to have a lot more muscle," she told us, "I used to have bigger boobs—but I still know a really good bra." To prove her point, she was sporting the bra she co-designed with Reebok, along with her favorite bomber, high-top sneakers, and yellow-accented leggings—but it's good to know you don't need to have "Angel assets" to put the gear to good use.
And then…the workout started. Between high knees, uppercuts, jabs, and elbow throws (hint: this is how she was able to fight off that creep who tried to grab her in Milan) we got the full rundown of how to work out like Gigi. And let me tell you, it's not easy, but it did make us all feel a little better that even she was out of breath. Another "normal girl" thing? She even admitted to not liking to drink water (me too, Gigi! me too!). It was actually one of the best workouts I've done in a while. Here are the routines we'll be doing at home in an effort to recreate the results. And, should you travel at the same peripatetic pace Hadid does, here's a bonus workout the model does when she's on the road.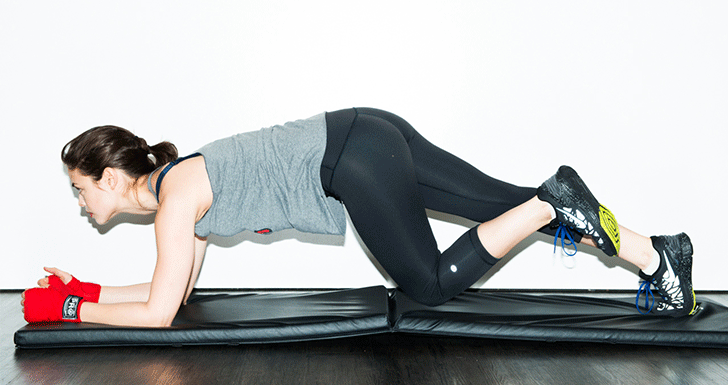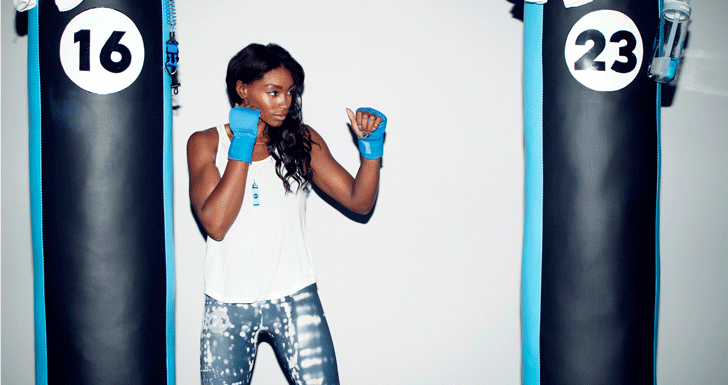 Immediately following the workout, she was joined by Ruby Rose, Aly Raisman, Zoë Kravitz, and Lena Dunham to discuss how they stay in top mental shape and the ways they care for themselves. The takeaway? Make it a point to put your phone down regularly, zone out, and, as Ruby Rose said, "Never take criticism from an egg." A Twitter egg, that is.