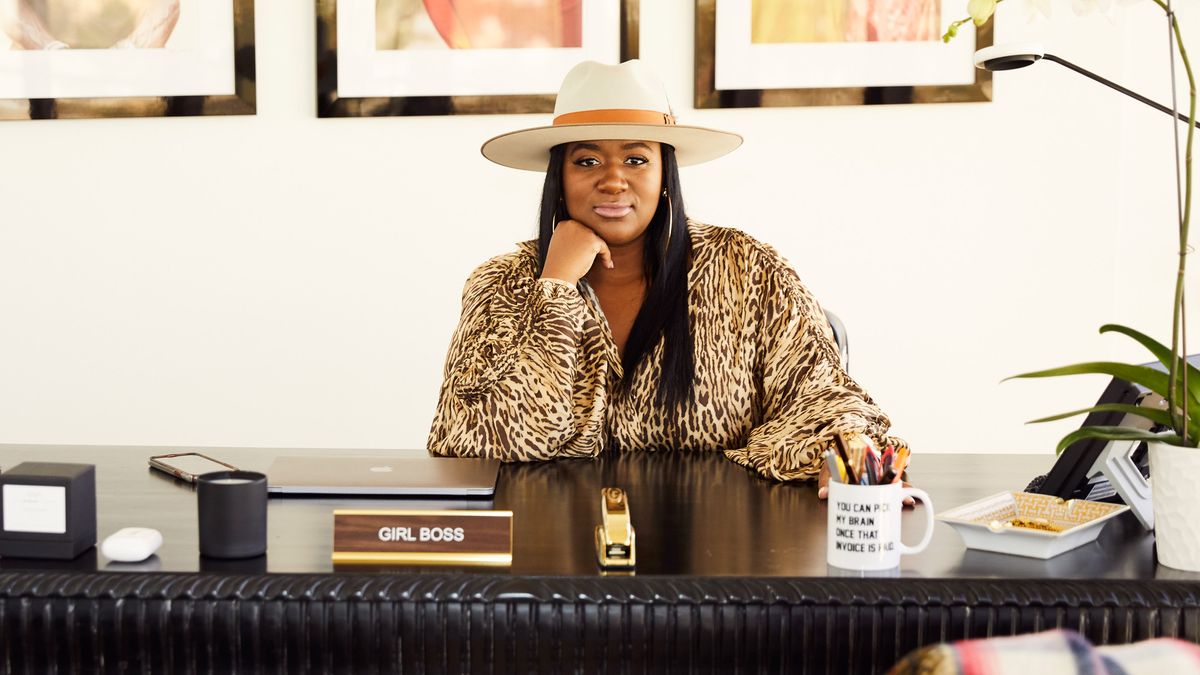 Career
Getting to Know Music Industry Vet Ashaunna Ayars
She's been Mary J. Blige's right hand for years and helped launch the careers of Ne-Yo and Young Jeezy.
Tristan Kallas
Reading off music industry vet 
Ashaunna Ayars
' r
é
sum
é
will have you naming off some of the most successful monikers in the music industry. The New York native has worked with everyone from
Mary J. Blige
to Janet Jackson,
Common
, Wu-Tang Clan, Swizz Beatz,
Young Jeezy
, and The Dream, to name a few. Music has been ingrained in Ayars' day-to-day from a young age, thanks to her father's love for it. "I remember everybody wanted a dog or dolls and I wanted a record player," Ayars laughs as she reminisces.
Ayars' first gig was working with Wu-Tang Clan, doing their A&R and marketing (she helped with the first-ever million-dollar music video shoot), and from there she moved on to manage Swizz Beatz Production. Wanting to fully dive into marketing and drop the A&R side of things, Ayars went over to Def Jam, where she held the role of vice president of marketing, launching many iconic campaigns. Six years later it was time for a change, and so she hopped over to Warner Bros., staying in marketing, this time under the title of SVP of marketing. It was there that she added the likes of Wiz Khalifa, Janelle Monae, Lupe Fiasco, Jill Scott, and Jason Derulo to her roster.
If by now you're not convinced that Ayars is a powerhouse in the industry, take in the fact that post
–
Warner Bros., the marketing connoisseur
launched her own namesake agency
in June of 2010. Mary J. Blige has remained a constant client of hers (casual), while she's also been busy expanding her offerings to concerts, film, television, and music festivals like Essence Festival.
Knowing Ayars would a) have a million and one unmatched stories under her belt and b) more than enough career advice, we decided to chat with her to get a little more insight into her career trajectory, hear about her most pinch-me moments, and find out how she handles it all, and then some.
---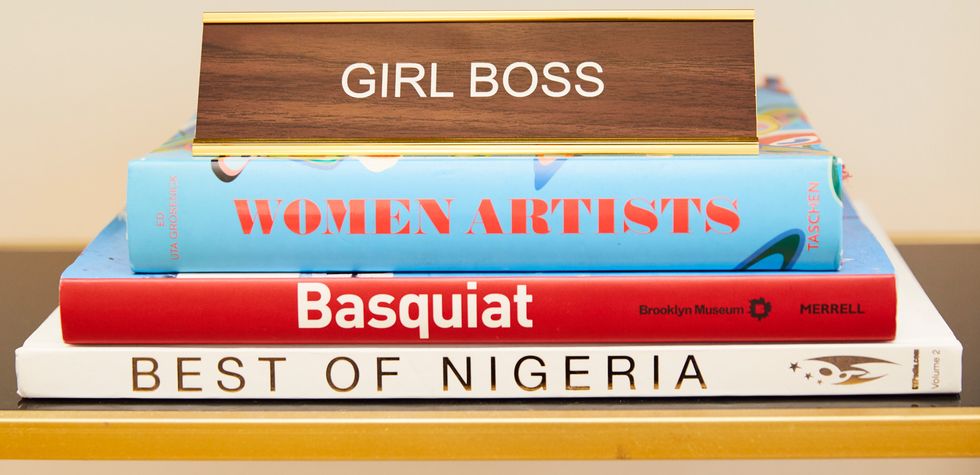 Her first memories with music:

"My dad was a big fan of a group called the Whispers—I guess they were his version of the Backstreet Boys or New Edition. He loved this group and would play these albums super loud, even on weekdays when I had school and my mother would be like, 'Stop waking these kids up, they have to go to school in the morning.' He was so passionate about this music. He would just play these albums over and over and over again."

The moment she knew she wanted to work in the industry:

"I went to high school in Queens, and I had friends that were in a singing group in high school. They sang around school and locally, but then they got a manager who worked for Bad Boy Entertainment, which at that time was the biggest hip-hop culture label out [there]. I remember going to a video shoot and seeing all these young executives who looked like me and dressed like me. Seeing these young black people with these careers in entertainment and being creative, you know, orchestrating videos and photo shoots and styling, [was inspiring]. Just going that one day to that video shoot, I was like, I need to know more about what this is.

"Then I had an internship co-op, where you have to log a certain number of work hours in order to graduate. A lot of people went to hospitals, law firms, accounting firms, and because of my experience with that video [shoot], I was like, I need to do my internship at a record label. That wasn't even offered on the list of careers you could choose, so I worked with my guidance counselor to create the curriculum that allowed me to be at a record label, and in my last year of high school, I interned at a record label."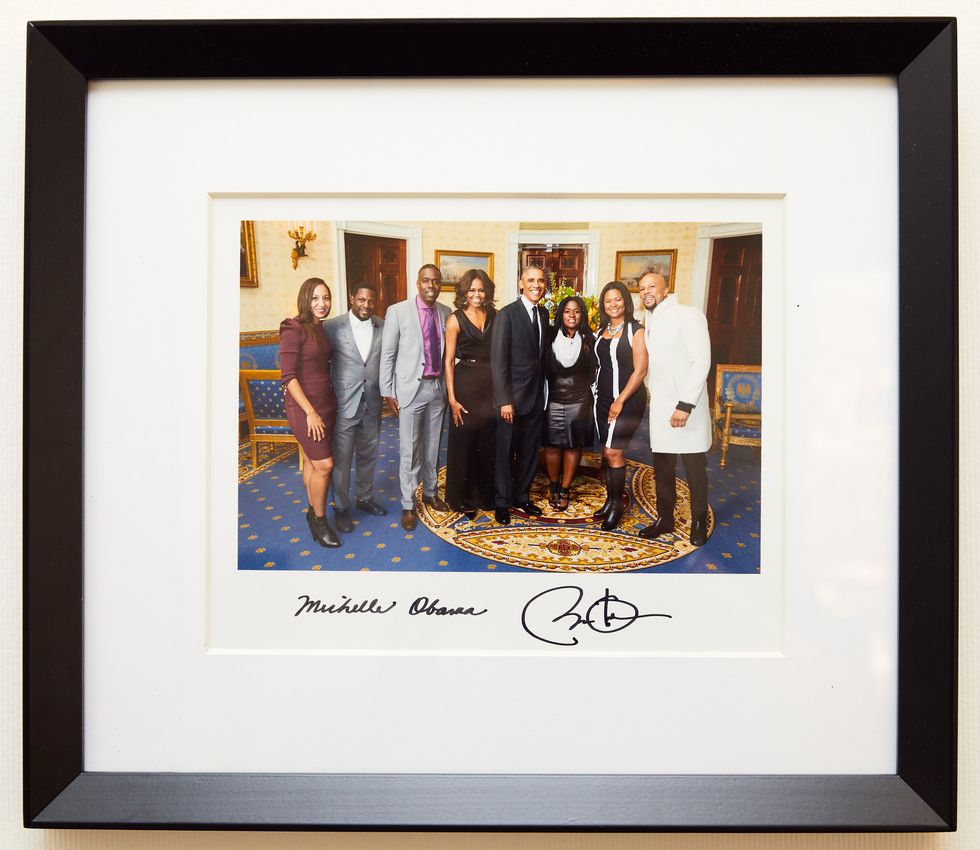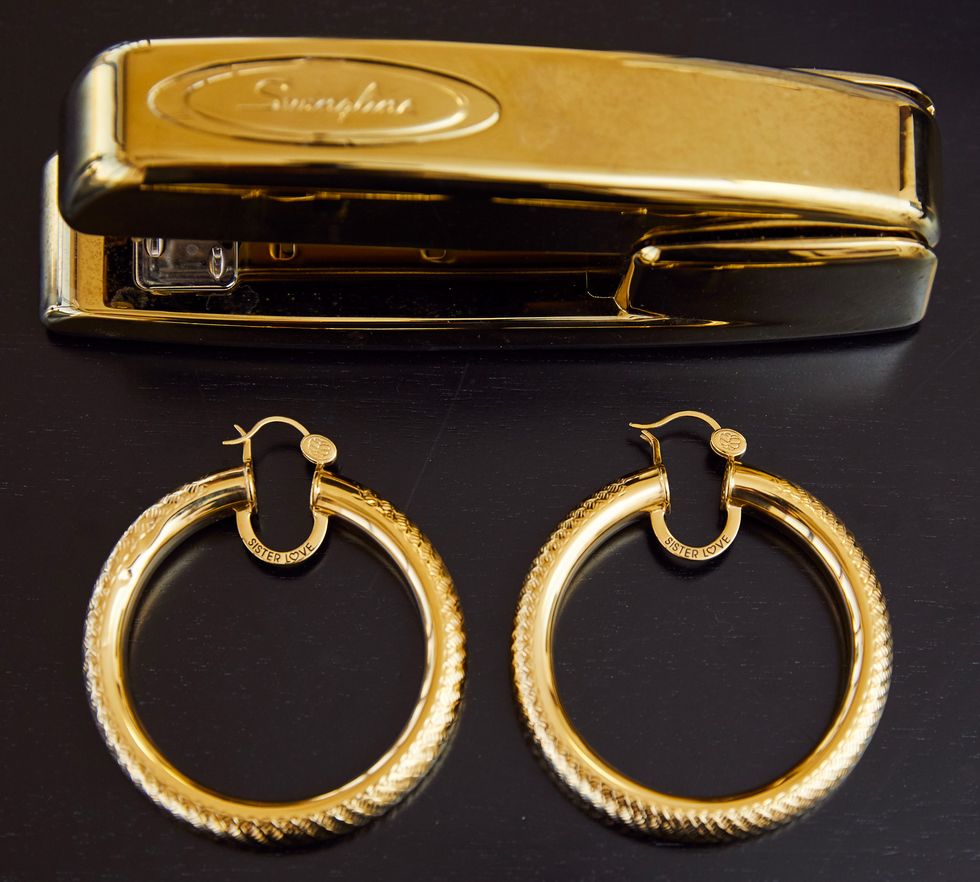 The steps she took to help cement herself in the industry:

"Number one, I worked really hard at my internship, and then, once I graduated, I stayed. Even though it wasn't a paying job for me, I would still go to work at the company; at the time it was Atlantic Records. Then my boss there left and went to another company, and I went with her. That time was about a year and a half; I interned with her for free Monday through Friday, then I would work on Saturday and Sunday to put money in my pocket. I was willing to work two days a week, double shifts, to make enough money so that I could intern Monday through Friday."

From there she worked with Wu-Tang Clan and then became general manager of Swizz Beatz Production:

"I worked for Wu-Tang Clan [as] my first paying job in the music industry. Working for them—because it was nine members [who] all had different personalities, strengths, and passion points—prepared me for working for Swizz.

"Swizz was super creative even back then, and I remember there were times where we would have meetings and he'd have like, eagles and paint and everything in his office. We had these beautiful brand-new offices on Broadway, and he would have paint splatter everywhere [laughs]. It was great because it offered me the opportunity to get into a little bit of everything. So learning about publishing, learning about running a company, not just doing one job as an A&R admin person or marketing person, but how do you staff a company, how do you deal with payroll and insurance and all of those things. And how to work with a creative whose mind is so vast that they're not just thinking about music, they're thinking about art, fashion, and so many other things at the same time. It was good to be able to work with someone who was so creative that you had to keep up with all of the ideas, flows of information, passions—all of that."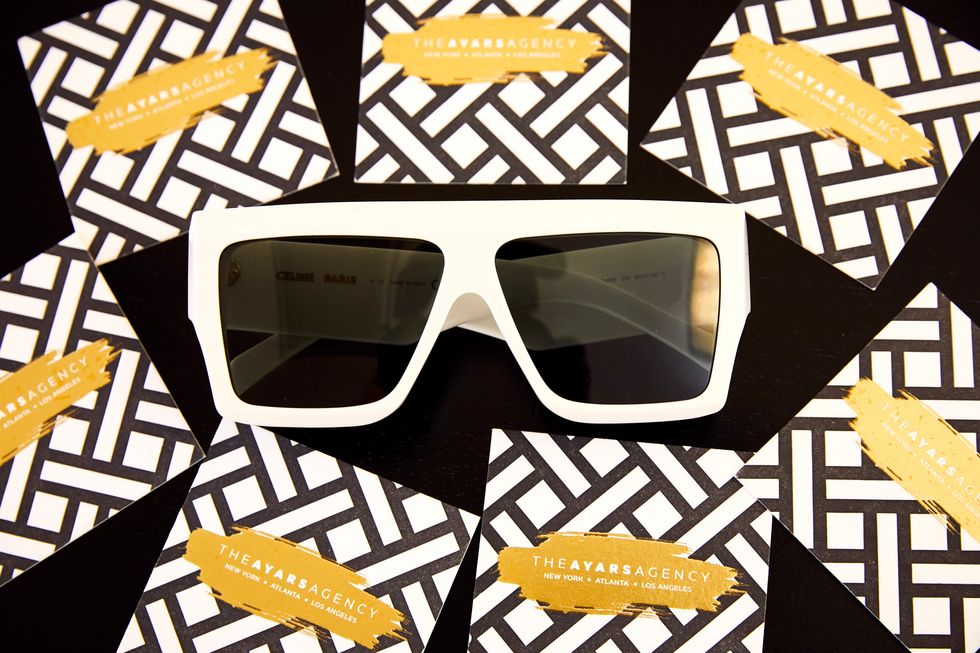 How she always knew it was the right moment to move from one job to the next:

"When I start to feel like I'm not growing. When I left my internship, it was an opportunity to get paid, so that was the next step for me. I worked for Wu-Tang [Clan] for six years, and then they were nearing the end of them being as active as they were—they weren't putting out albums as much, they weren't touring as much, and [I wasn't] as active or busy, so then I knew I needed to go. Swizz wasn't the same; I was still learning with him, but it was an opportunity to do more. [When I was] working for RZA and Swizz, I was splitting my time between A&R and marketing. I started out as an A&R person but had really [begun] to get passionate about the marketing side, so Def Jam was an opportunity for me to jump in and do marketing full-time."

Following her time at Def Jam, she was at Warner Bros., but the biggest jump came when she left that role to start her own agency:

"Working at such a high level at the record company—getting to SVP, you start to get a little removed from the actual creativity of developing artists, or I did at least. It wasn't as fun anymore; I wasn't learning as much because I was dealing with budgets, staff, and human resources. I wasn't working directly with artists to develop them. I was a little burnt out, and I was a little bored with it; it wasn't challenging me in a way that it once did, and I felt like it was time to move on. While I was at the company, I started managing Young Jeezy and Common, and that was the part of my work that I was much more passionate about. I wanted to learn more about touring, film, and television, and those were the things I was being afforded while I was managing, so I was like, OK, I need to make the commitment to [my own] company because that's where I'm most happy. It took me a full six months after knowing I was going to do it and even knowing that financially I was OK to actually pull the trigger."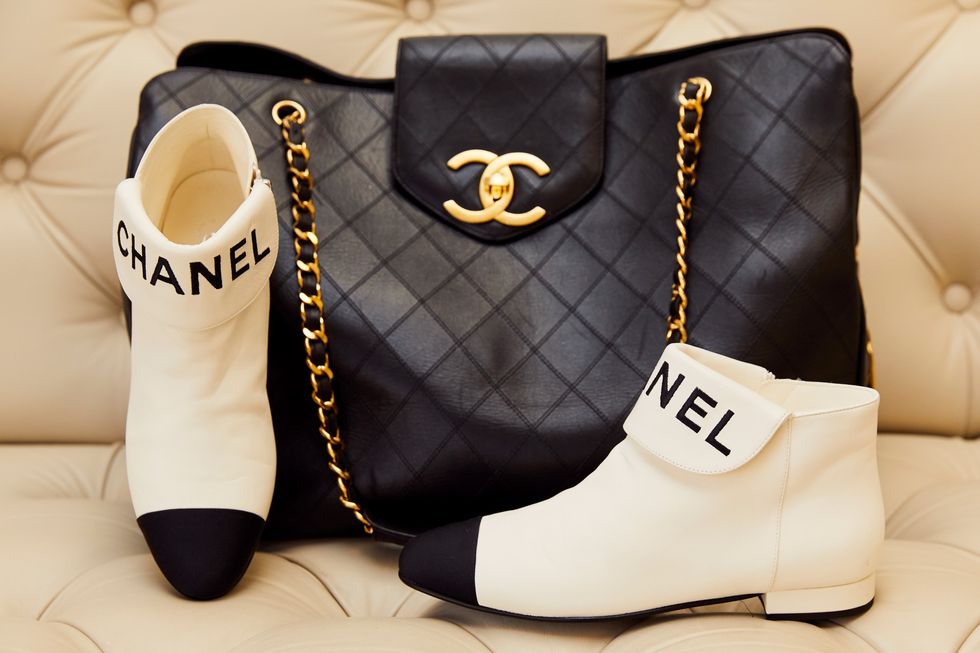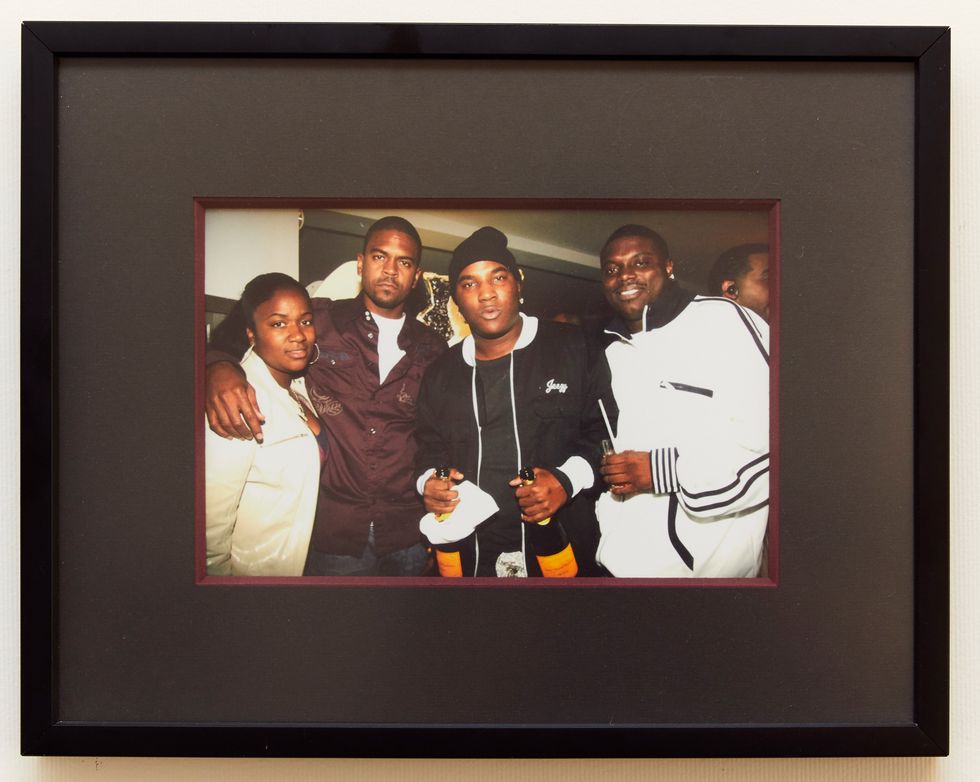 A few of her favorite memories from the years:

"Early on, working with Wu-Tang and creating some of the most groundbreaking music videos ever. We shot the first million-dollar music video with film directors and actors, and that was breathtaking. Working at Def Jam, I feel like there were so many moments of breaking artists, like a Ne-Yo or a Jeezy, that were unknown and rough around the edges. Being able to mold and develop them into something [where] people use words like 'iconic' to describe those campaigns. Working with Mary J. Blige, oh my god, every day I cannot even believe I work with Mary J. Blige. I used to mimic her hairstyles, her fashion, and now I'm suggesting her styles and fashion, it's the craziest thing ever. Working with Common on his Oscar campaign for 'Glory' and Mary on her Oscar campaign for Mudbound.

"Also, the growth of [The Ayars Agency]. I started out doing marketing for music, and being able to transcend and bring on corporate clients like Essence and work on a music festival and programming concerts with 60,000 people, creating experiences, and now producing television and film projects."

How she stays on top of her mental health in such a high-stress industry:

"Uh, I don't know if I've done a good job at that [laughs]. It's something that you have to work on every day. I've seen a lot of people in the business not handle the stress very well, and I had a lot of examples of what I didn't want to be, what I didn't want to end up like, so that's one. And then two, I have a really great family who's super grounded and they don't allow me to be anything but me. So seeing the people that I've come up with in the business not handle success or failure well, combined with my faith and my family, that keeps me focused."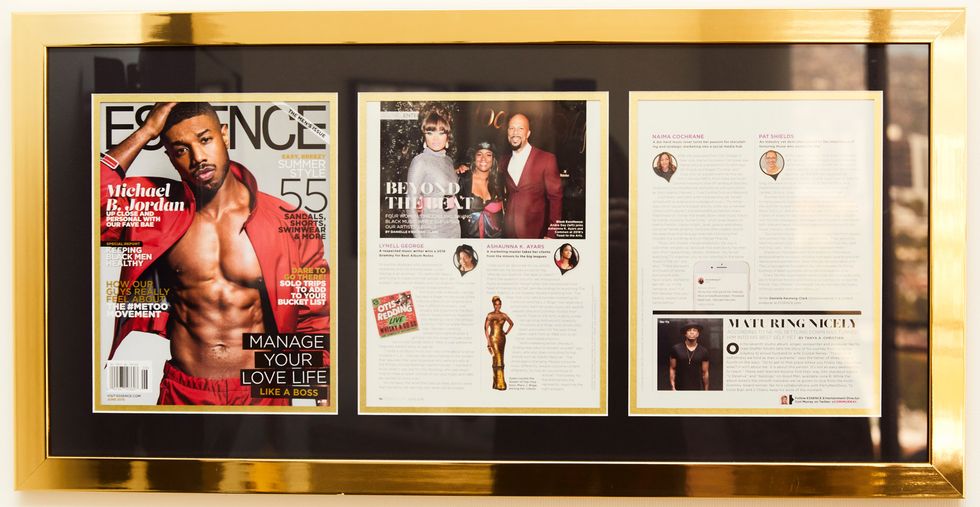 What a typical day or week looks like:
"There is not a typical day. I'm in Atlanta today; I was supposed to be in Atlanta tomorrow, but I just got a text message saying, 'Can you come to New York for a 4:00 PM meeting?' So I'm going to have to go to New York [tomorrow]; I'll be there for the rest of the week on set with Mary as she films her new television show, and then back to Atlanta, continuing to work on this event for next week. In the middle of that, I try to talk to my label clients and have some label meetings—a million and one conference calls, FaceTime calls, Google hangouts, and then putting out all the fires that will arise along the way."
What she wants to be remembered by:
"I want to be remembered by doing honest work that pushes the culture forward. I work in entertainment, I work in a culture that I was born into, it runs through my veins. Anything I do, I want to make sure it's in honor of that, protecting that, and pushing that forward."
Want more stories like this?
Music-Industry Maven Karen Civil Talks Career Advice & Giving Back
Meet Lola Plaku, Entrepreneur & Music Industry Extraordinaire
6 Powerful Women on What It's Like to Be a Woman in Music