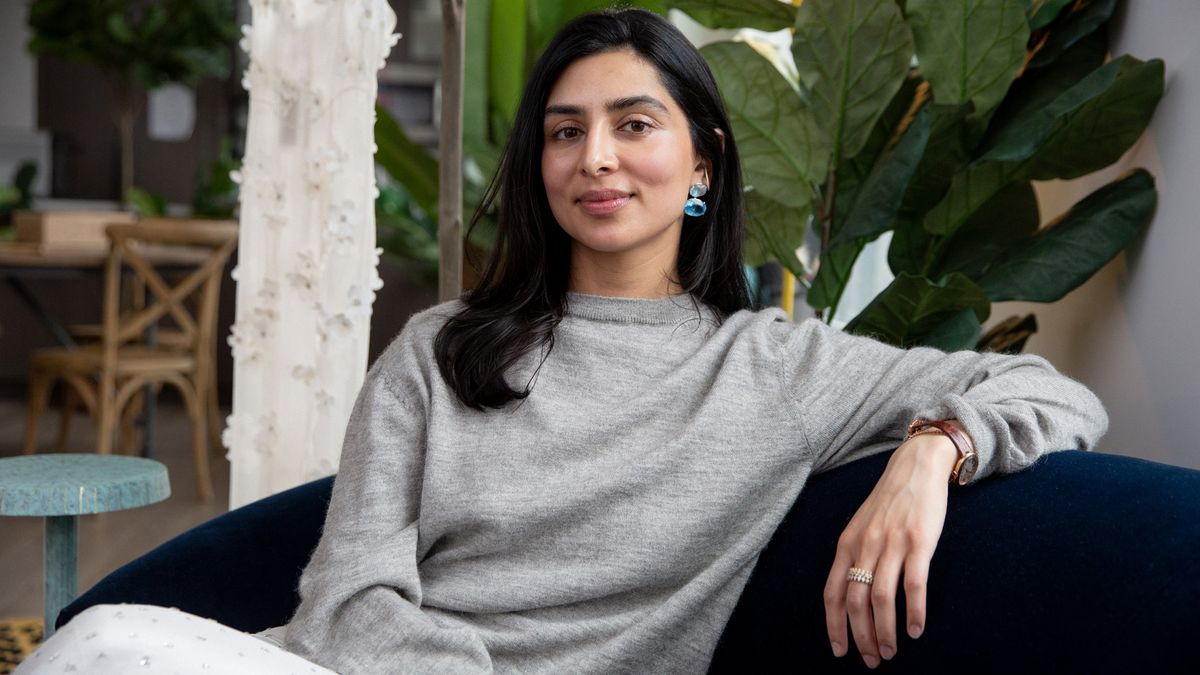 Career
It's a mix of heritage and innovation.
Alec Kugler
For some, choosing the outfits that you wear around your wedding, and on the big day of course, can be just as overwhelming as planning the actual event itself. With a myriad of options for bridal brunches, rehearsal dinners, engagement parties, bachelorette parties, etc., the importance of finding something that feels unique and special can seem like quite the task. To help modern brides combat this problem, Sarah Abbasi came up with her line of bridal-friendly and fashion-forward garments, Sahroo. Coming from a family with a history of making wedding garments in Pakistan, one could call it fate that her career would take many twists and turns before landing with her continuing her family tradition—but this time, in the United States. With a focus on sustainability and a second collection dropping this week, here
'
s how this former IBM employee now runs her growing business.
On career change:
"After college I did consulting for IBM and then Ernst & Young, but the kind of consulting that I specialized in was process and improvement consulting, which means you go to different companies and say, 'How do you make
X
,
Y
, and
Z
, and then how do you make it as efficient as possible, but also how can we minimize our environmental impact while we're doing it?'
"That's what I loved learning about and focusing on so much, so, when after five years I realized that I didn't love the consulting lifestyle, but I loved the way that I had to think during it, I went back to my family's studios in Pakistan and saw how we were making things. I felt really strongly about launching a clothing line here in the U.S."
---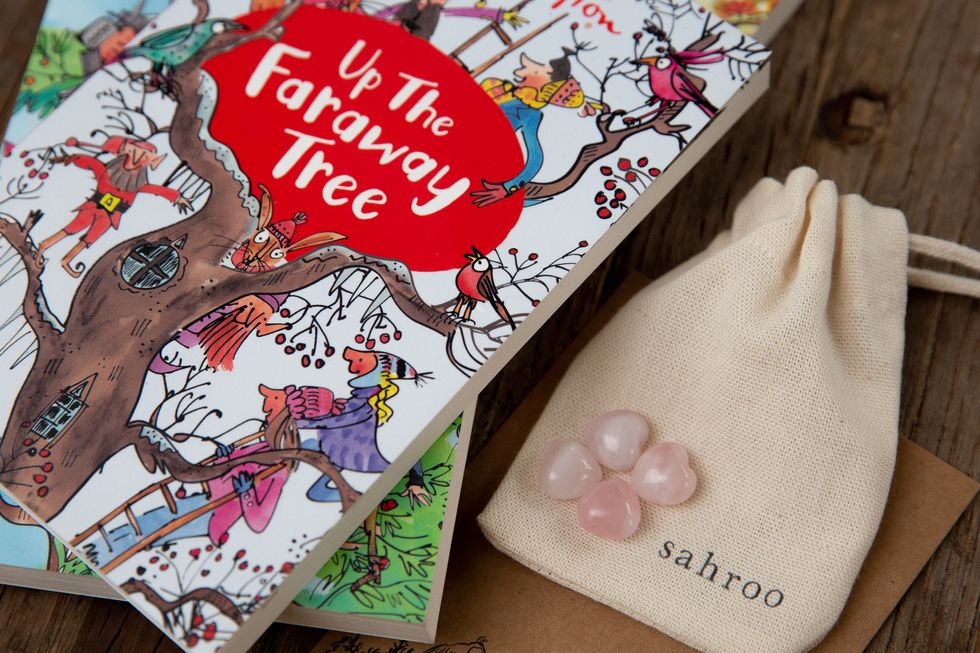 On listening to your customer:
"When we launched last year we launched a ready-to-wear luxury brand. We did well, but our white pieces were selling like crazy! We were purposefully direct-to-consumer so that we could own that relationship between us and our client. After the first three months, our white pieces were outselling everything else five to one. It made me think, 'OK, why is that happening? Are our other designs bad? Like, what is it about this?' So we reached out to all these women, and every single woman said, 'We're buying this for our wedding, our rehearsal dinners, our receptions, and we want to wear trousers.' We found that they wanted to wear pants, but there wasn't anything that was dress-y enough out there. That stayed in our mind; we launched our second season, and still our white pieces were outselling everything else, which really told us that we must launch a bridal collection. The bridal space is already crowded. There are so many beautiful players already here that do it so incredibly well, and people that we very much admire, so [we thought about] what we could do that would truly add value and also speak to our customer.
"We wanted to make bridal, but in a way where we could be incredibly conscientious during the entire process
—
being thoughtful as we give back to the environment, giving back to our artisans definitively, but also creating very beautiful, magical pieces that you'll treasure and [that will] hopefully become like an heirloom."
On inspiration:
"There's not a wedding season in the subcontinent—Pakistan, India, and Bangladesh—it's truly the social event of the culture. There's not a big culture of going to bars, or like, throwing other sorts of parties, but weddings definitely are. And so each piece that's made for someone's wedding takes like, six months to be made, it's been all handcrafted, you sew the person's name into it...it's so special. And then your daughter or granddaughter would wear these pieces again, and so when we were going to do fashion, it had to follow the same vein that it was going to be something that was handcrafted to become very, very special and beautiful for someone.
"When we design, we keep that specialness in mind; that's why we only have 21 pieces. It's like, 'Does the world really need another 10 pairs of pants?' I don't know, but does it need this pant that's been almost dipped in silk flowers, that bring joy, hopefully—hopefully yes, that is the answer. And so that's what our design process looks like. We also draw a lot of inspiration from children's books like Enid Blyton and Roald Dahl."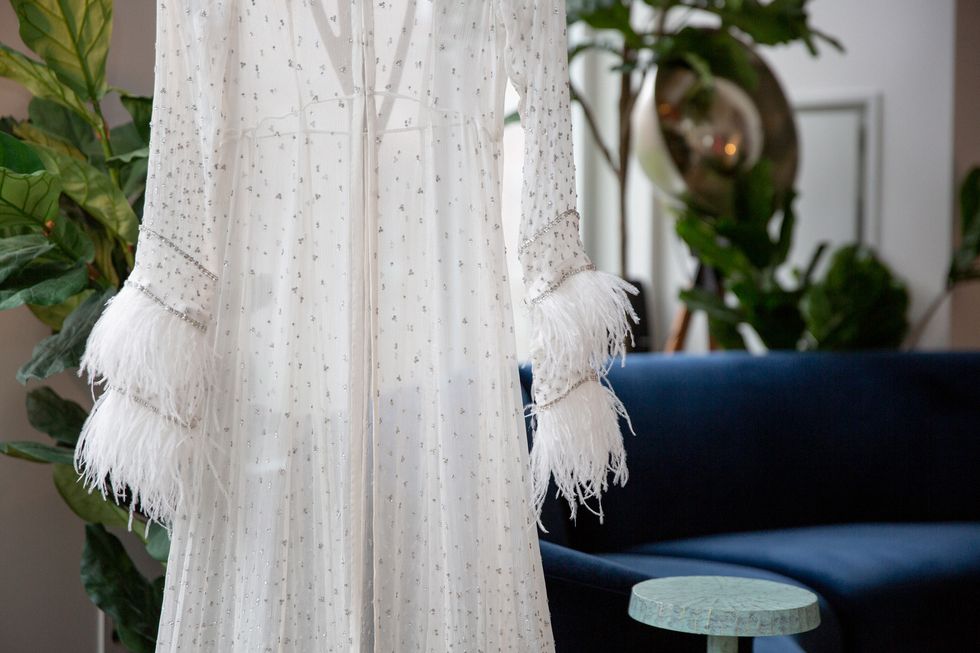 On what's next:

"What's been really interesting is if there's ever a red piece sitting out—like really, truly by accident, I'm not trying to show it to them—brides would start saying, 'I kind of don't want to wear white. Why am I wearing white? Maybe I'll wear red.' And then they'll start eyeing the red pantsuits. So what we want to do for season two is do a color collection because why are we all wearing white for the entire year, around all of our bridal events? And we have to be able to wear these pieces again; it's so dated to buy something and then for it to sit in your closet until the end of time and never to be able to wear it again."

On business:

"Every single day we're hitting so many roadblocks, and it's not so much that you are successful because you had the best idea and you executed it in the best way, and then you just ran straight towards the finish line—you were the winner. It's more like you are just persistent, and you are a problem solver. And I think that's what, hopefully, being a strong businessperson means, or how you can kind of like, ride the choppy waters is like every hardship or hiccup."

Bonus: During our interview Sarah offered me the most delicious drink that she swore cleared tired-looking skin and gave your insides and outsides a glow! After some begging, she was kind enough to share the ingredients with our readers. See below!


Sarah's Lemon Juice Recipe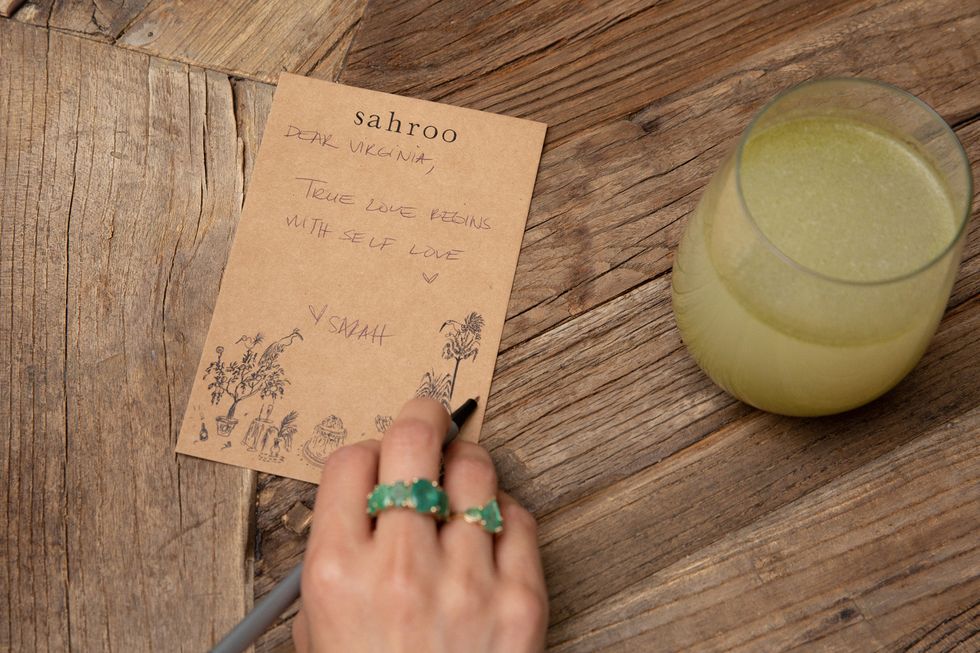 Ingredients:
One organic lemon
Handful of mint
Half an inch of ginger
2 tablespoons of chia seeds (optional but very cooling for the body)



Instructions:
1. Cut lemon in half and de-seed.
2. Add lemon halves, mint, ginger, and chia seeds to a blender (we use a Vitamix) and fill to the top with water.
3. Blend for 50 seconds to make a very fine puree.
Note:
Sparkling water makes this extra fancy. Can stay in the fridge for two days.