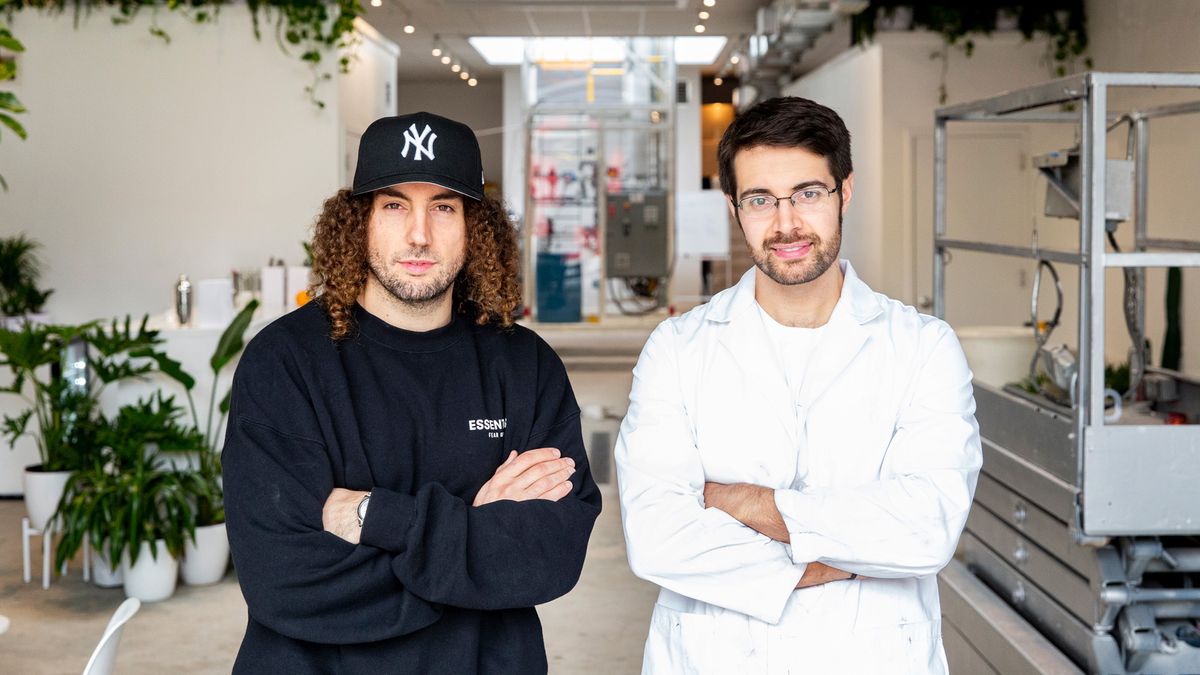 Career
No, really. Meet Air Co.
Tim Buol
We all know that we're experiencing an increase of carbon dioxide in the atmosphere, right? And that it's
causing the planet to heat up
, right? (If not,
please read and learn
.) So what if we told you that there was a company that's taking excess carbon dioxide out of the air and turning it into actual tangible products? Products like vodka. Hard to believe, we know. But listen up, because it's really happening.
Today marks the launch of
Air Co.
, a company founded by Stafford W. Sheehan (CTO) and Gregory Constantine (CEO) with the purpose of using science to tackle one of our planet's biggest problems. The two have been quietly at work for the last two or so years perfecting the technology they needed to use solar panels to pull carbon dioxide from the air and turn it into products.
Their first venture (of many) is spirits
—
more specifically, vodka, which they're creating in their distillery in Bushwick (pictured throughout this story). Aside from the distillery, Sheehan has a lab in Massachusetts where two of their scientists work, and they will soon take over another warehouse in Bushwick (the same hangar space where Wang Fest was held last year). "We're removing a pound of carbon from the atmosphere per bottle," Constantine explains, much to our astonishment. "[Other spirit companies] are emitting into the atmosphere 13 pounds per bottle." To say that their company is evolutionary would be an understatement. Keep reading to find out how they got started, how the hell their technology works, and what we can expect to see from Air Co. moving forward.
---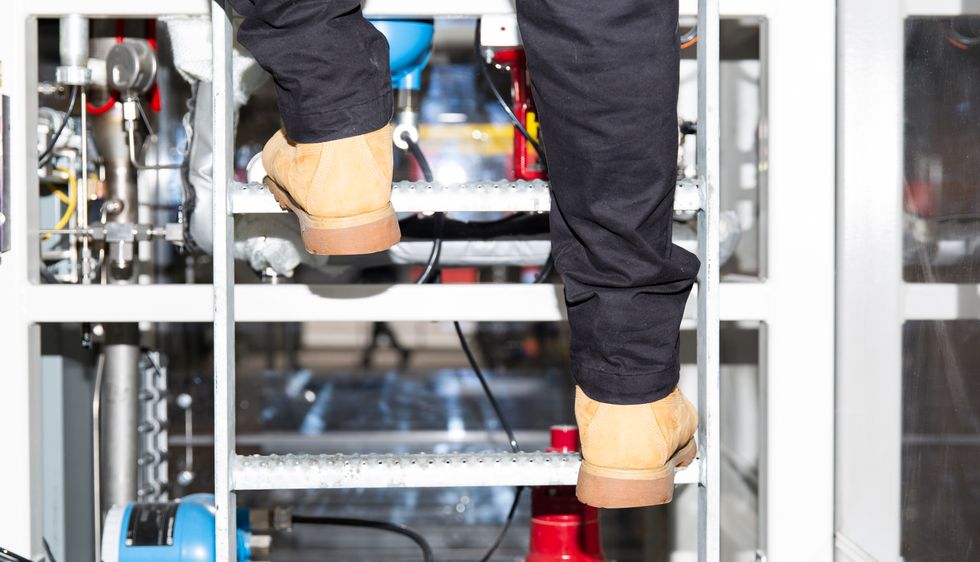 Where the initial idea for Air Co. came from:

Gregory Constantine: "When Stafford and I met, we [both] really wanted to start a company centered solely around innovation. This idea of air was birthed not only from the products we make, but by this notion that any idea can come from nothing and can truly come out of thin air.

"We've been working pretty much in complete stealth mode, and Stafford's been working on the technology for several years. But when we got together about two years ago, that's when we decided to put it to use for what we're doing now."

Why they decided to make vodka their first product:

Stafford Sheehan: "We knew we could make alcohol from carbon dioxide, and we looked at the markets where we could both have the most impact and make enough revenue to sustain a company. Because we had an ultra-high-purity alcohol, [we] started out in a place that leverages that value proposition, where [we could] sell a higher-value product because we had very, very clean alcohol. [We're also looking at] spirits, fragrances—you know, very premium consumer products that require really clean alcohol—and we're gradually working our way down to other applications such as pharmaceuticals and things like that."

GC: "For us, it's really about how can we create a brand that people aspire to and really get behind. This technology is so different and so unique that it's really tough to communicate to people, so creating a product that people can drink and socialize over is really the best entry to this brand and this world that we're creating."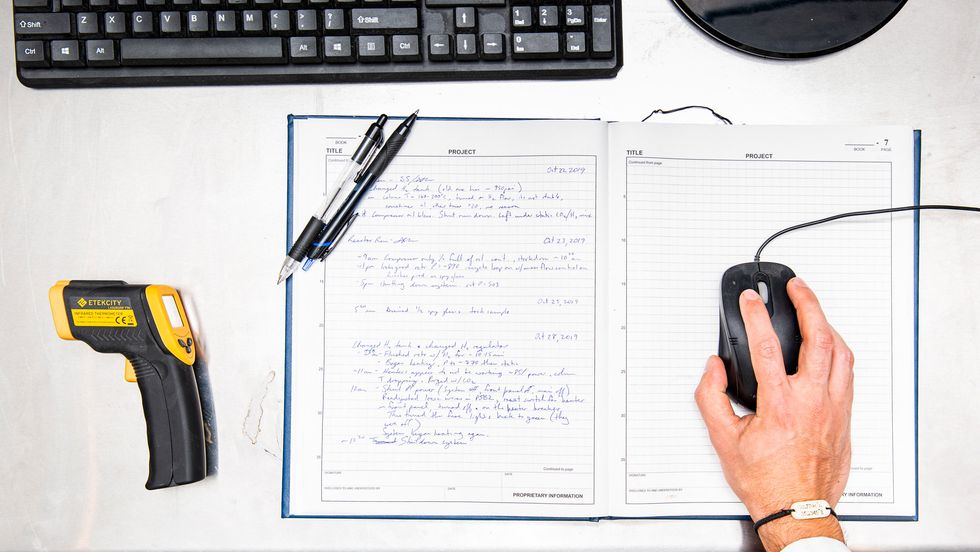 How they're making this happen:

GC: "It's very complex on a technical side, but in a simple form, we take carbon dioxide and hydrogen over a catalyst, and that catalyst causes a reaction that creates ethanol and water. Staf can dig up a more technical answer for you, but the key three elements that go into what we're doing are air being carbon, water being the water we use to create our hydrogen, and the sun being the solar power that powers everything that we do."

SS: "To give you more detail on that: Water is H2O, right? We split the H2 and the O apart. The H2 part is what we feed into our technology that converts the carbon dioxide."

How their vodka differs from the rest:

GC: "When you traditionally make a vodka, you select grain, corn, and potato, and when you do that, you create all these other forms of alcohol when you connect the sugars. All of these other forms of alcohol, methanol, butanol, and the rest of it [are] what's really bad for you and burns when you drink it. So for us, when we say 'quality,' it's really this notion towards purity. We're the highest-purity alcohol on the planet. It's fantastic for consumption—you don't get that burn, so you're less likely to be hungover."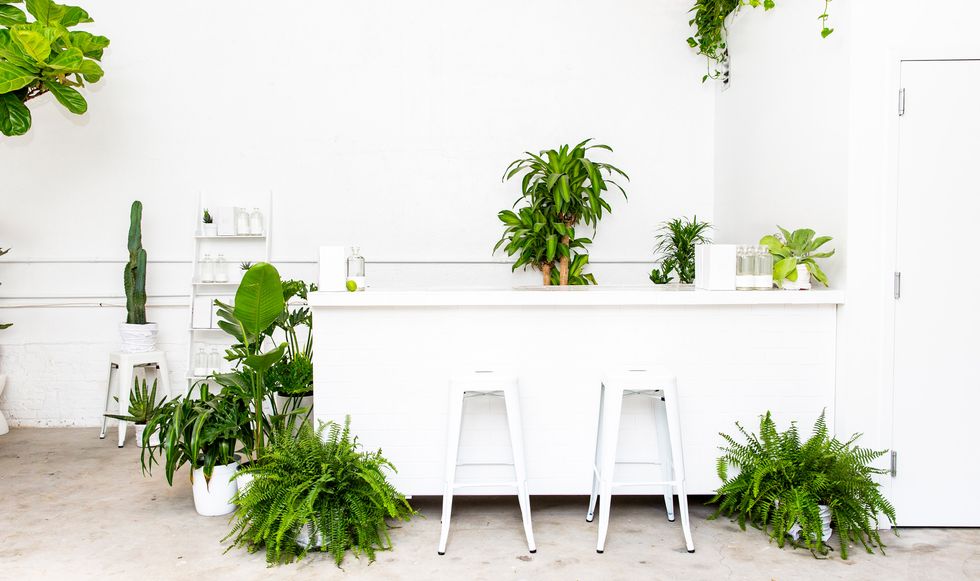 Where they see this technology going:

GC: "[Our goal] was really to create the world's first life-cycle carbon native product. We're starting to use this technology within the spirits category, but as Staf mentioned, this technology is so viable and so applicable to an array of different industries. But without people supporting it and getting behind it, it's really hard to get there, so first and foremost, we're trying to create a world that's driven around purpose.

"In the spirits category, our goal is to create a sustainable network of microdistilleries around the country. The system that we make, we can fit in a bedroom—they're really small in that respect, and they're really modular. The brilliance of what Staf's being able to do on the technology side is that we can quickly put them anywhere. We started in New York, and we'd love to grow it around the country and hopefully at some point around the world."

SS: "We do a lot of life-cycle now, which is the math of making sure that your product is carbon-negative and not something that is unintentionally harming the environment or emitting carbon into the atmosphere."

What a typical day looks like for each of them right now:

SS: "For the most part, I'm operational, so I go into our distillery and I'm working with our carbon dioxide conversion system. We're operating as often as possible at this point because we're trying to create enough product to meet demand. On top of that, we're working on the build-out of our larger system—we're building larger ones so that we can make more alcohol and meet demand for spirits, fragrances, that sort of thing."

GC: "My side is around the marriage of technology, business, and marketing as well. We've got opportunities separate [from] our production side, and we're trying to [use those to] bolster the business. Stafford is really across everything that goes on in the business, and we've got [a team of] about nine full-time now. It's a pretty exciting time to merge technology with cultural adjacency."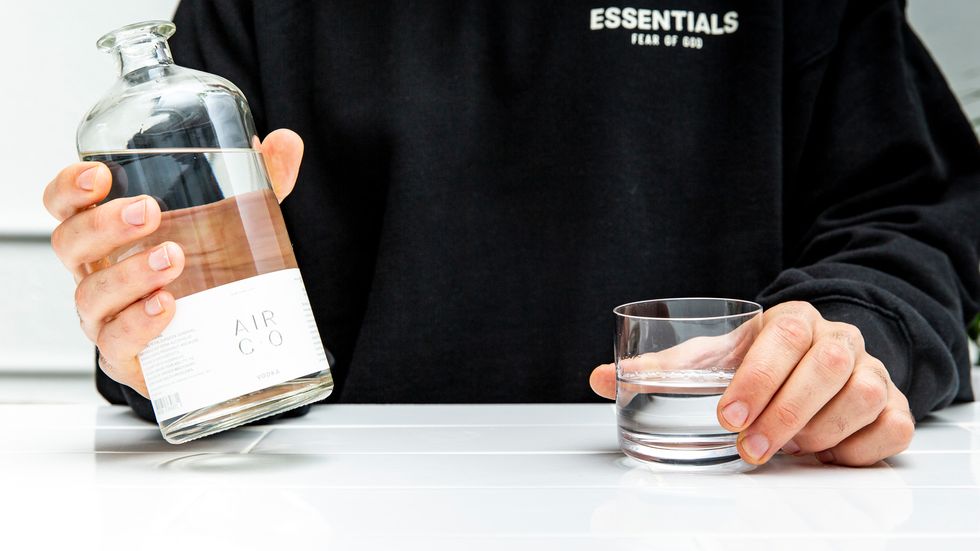 Their technologies granted them the opportunity to work with NASA:
GC:
"We've got some amazing technical partners, NASA being one of them. We won a competition to work with them."
SS:
"NASA has this competition around converting carbon dioxide, because astronauts breathe it out at space stations, and the atmosphere of Mars is mostly carbon dioxide, so they want to be able to use technologies like ours. They held this big competition to vet them and figure out which ones they want to look towards the future with, and we were one of the winners."
What we can expect to see from them now that they have officially launched:
GC:
"We sold into a number of on-premise accounts and our favorite bars and restaurants in New York, so we're going to be rolling that out over the holiday period. Separate to the product, we're working on a bunch of collaborations from an artistic point of view [and] a merchandising point of view that we're going to be rolling out."
Their favorite ways to enjoy vodka:
GC:
"I'm all about a dirty martini, and I'm a sucker for James Bond."
SS:
"Straight on the rocks."
Want more stories like this?
Can We Fight Climate Change by Not Having Kids?
New Climate Report Predicts High Risk of Crisis by 2040
What to Do if You're Feeling Overwhelmed by Climate Change