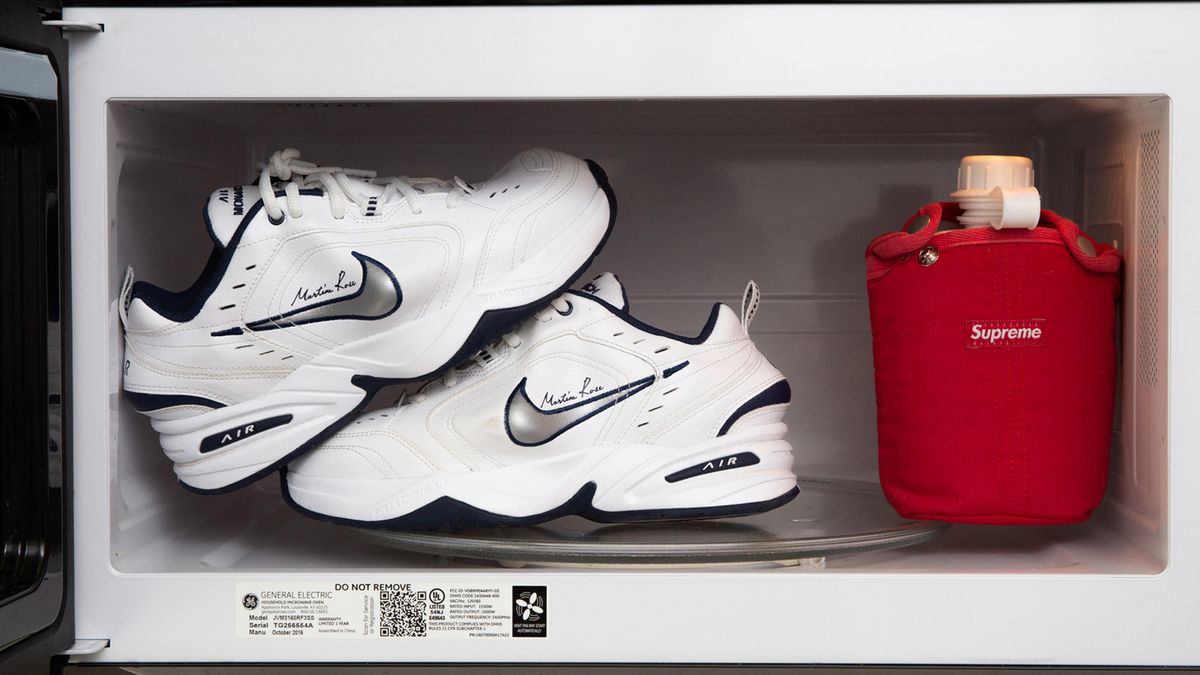 Fashion
Jaysse Lopez, Jessica Washick, Yu-Ming Wu, and Minya Oh weigh in.
Sneaker culture has been on a steady incline for years, and everyone from luxury labels to high schoolers—even your parents—are hopping on the bandwagon. And for good reason. Sneakers create community, they're conversation starters, and their history is extensive. But with demand comes change, and the sneaker industry has been no exception to that. Resellers clear out stock of some of the most highly sought-after sneakers (the Off-White Nikes and Travis Scott Jordans of the world, for example), Nike and Jordan are constantly retro-ing silhouettes, and the term
sneakerhead
 has become household speech.
With the ever-evolving nature of the industry, we hit up a few of our favorite sneaker-industry experts to find out what their thoughts are on the state of the industry and what they
'
d like to see change. Below, insights from
Jaysse Lopez
(founder of
Urban Necessities
),
Jessica Washick
(senior color designer at Nike Footwear),
Yu-Ming Wu
(founder of Sneaker News, co-founder of Sneaker Con and
Stadium Goods
), and
Minya Oh
(founder of
Miss Info
and style director at Stadium Goods).
---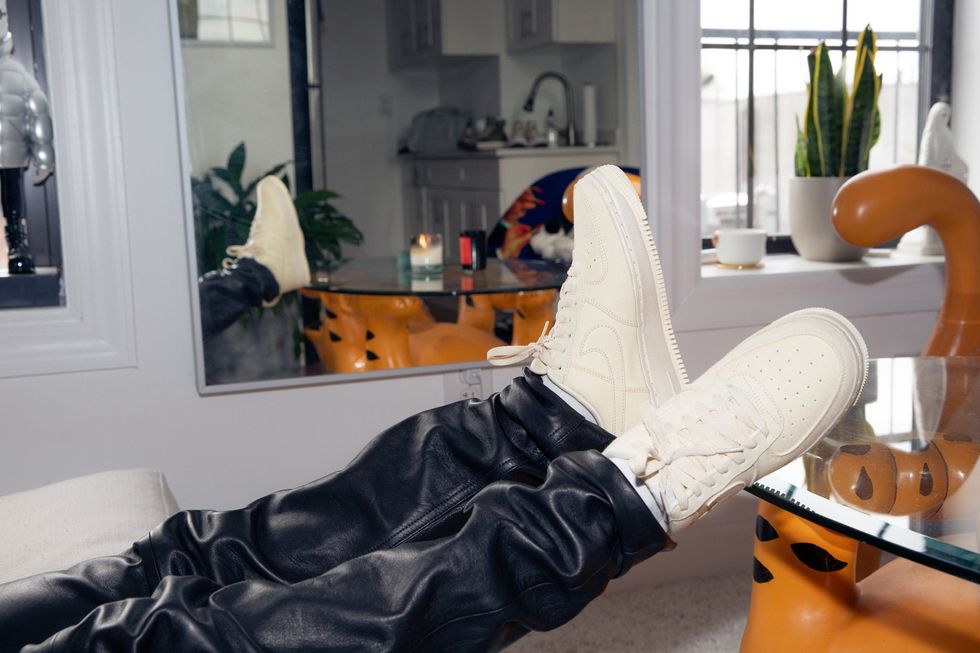 MAJOR SHIFTS THEY'VE NOTICED IN THE INDUSTRY IN THE LAST 3
–

5 YEARS:Jaysse Lopez:

"The biggest difference is the willingness brands now have to collaborate with influencers, musical artists, and people within the culture. Five years ago it would've been considered blasphemy, but now it's what everyone is looking for first."

Jessica Washick:

"In the past, sneakers were worn for sports and casual occasions, but now sneakers can be worn with anything on any occasion—we're seeing them come down the runway of Louis Vuitton. Dapper Dan was the first to bring luxury and streetwear together, but he was so ahead of his time. Now, years (decades!) later, it seems the luxury market is understanding that exact overlap, and it's opened the consumer floodgates, creating a mass appeal."

Yu-Ming Wu:

"There's been a huge increase in sneaker consumption, around the globe [and] across a variety of age groups. Sleeker and newer models are slowly overtaking interest in retro models."

Minya Oh:

"We're in the age of virtue signaling, so from a marketing standpoint, it appears like the industry is becoming more inclusive at hyper speed. There are diverse faces on every ad, there are historically underrepresented perspectives on panels and on branded social media posts. And there have been moments of reckoning, which some companies have used as convenient opportunities to cleanse themselves of complicity by publicly ousting offensive employees or partners. Some of these exterior renovations are super powerful."
FAVORITE THING ABOUT THE INDUSTRY:
JL:
"For me, it's the fact that all walks of life have a voice or are accepted to interact within the culture. Especially when you walk into a Sneaker Con or a consignment shop; it's [everyone] from the guy in the suit to someone's grandparents rocking heat or high-end street fashion. No one is poked fun at or made to feel out of place. I don't think I know or have seen any other industry where that's the case; walk into a high-end retail store, and if you look out of place, you won't even get looked at."
JW:
"My favorite thing about the footwear industry is the community that it conjures. Sneakers have a way of uniting people in an organic, honest way, and it's cool to be able to contribute (even in a small way) to those connections."
YW:
"Today and every day moving forward is an exciting moment for the industry. All the brands are invested in the creation and marketing of new sneakers. Companies are hiring a lot of talented people, and there are now actually really cool jobs for sneakerheads. For instance, you can make a living writing about sneakers."
MO:
"Right now feels different for women in a way that I've never felt before. Before Stadium Goods started, my focus as a journalist and radio personality was hip-hop culture, [and] that always included fashion and streetwear. It took a long time for women to build the community and value their voices in the music industry, just as they are now doing in the streetwear industry. I love that there are designers like Chitose Abe and Yoon Ahn, who make weird things universal and mundane things exceptional, the same way that Rei Kawakubo has been doing for decades. I love that other designers like Melody Ehsani are making affirmations for women that celebrate reality. And I love that companies like Bionic Yarn, Public School, Noah, [and]
Veja
are super inclusive in actual practice, while focusing on doing less harm to the environment."
WHAT THEY'D CHANGE:
JL:
"This is a tough one. Big brands have to be more open to trying to do the stuff that makes the least sense—creating normally comes from the places [where] you don't necessarily see the direct connection. A great example was
Louis Vuitton x Supreme
a few years back. Look what it did for everyone. Now brands started shifting and looking for the next big thing."
JW:
"I wouldn't label it a 'change' so much as an opportunity: to continue the focus on increased diversity and sustainability in the industry. Diversity is so important because differences of opinion help elevate ideas, and we can learn so much from one another. So many different people are interested in sneakers now. Unassuming people can be real sneakerheads, and it's crazy. I love having conversations with people who hate shoes I love, or vice versa, because it always teaches me something and helps push product forward. Sustainability is extremely important because we're facing a harsh reality that we've never experienced before with our environment."
YW:
"I think more sneaker companies need to invest more in education. There are art history classes; there should be sneaker history classes offered. This will help create a new generation of talent for the sneaker industry."
MO:
"Since this is about apparel and how it can affect emotion, showing people of color, of different abilities, orientations, religions, and genders is a huge step forward. But do these changes get to the foundation or the systems of the industry? I don't think so, yet. For example, when a sneaker company releases a shoe that is made with recycled materials, does that change how their other 100 styles are released per month? Does it change the way those
'
eco
'
shoes are shipped? Or displayed? Or bagged to take home? Does the person of color featured on the commercial mean that their job listings are also marketed to employees of color? Our industry is less resistant to change because we are rooted in youth culture and intersectionality. But we should still grade our progress on a curve."