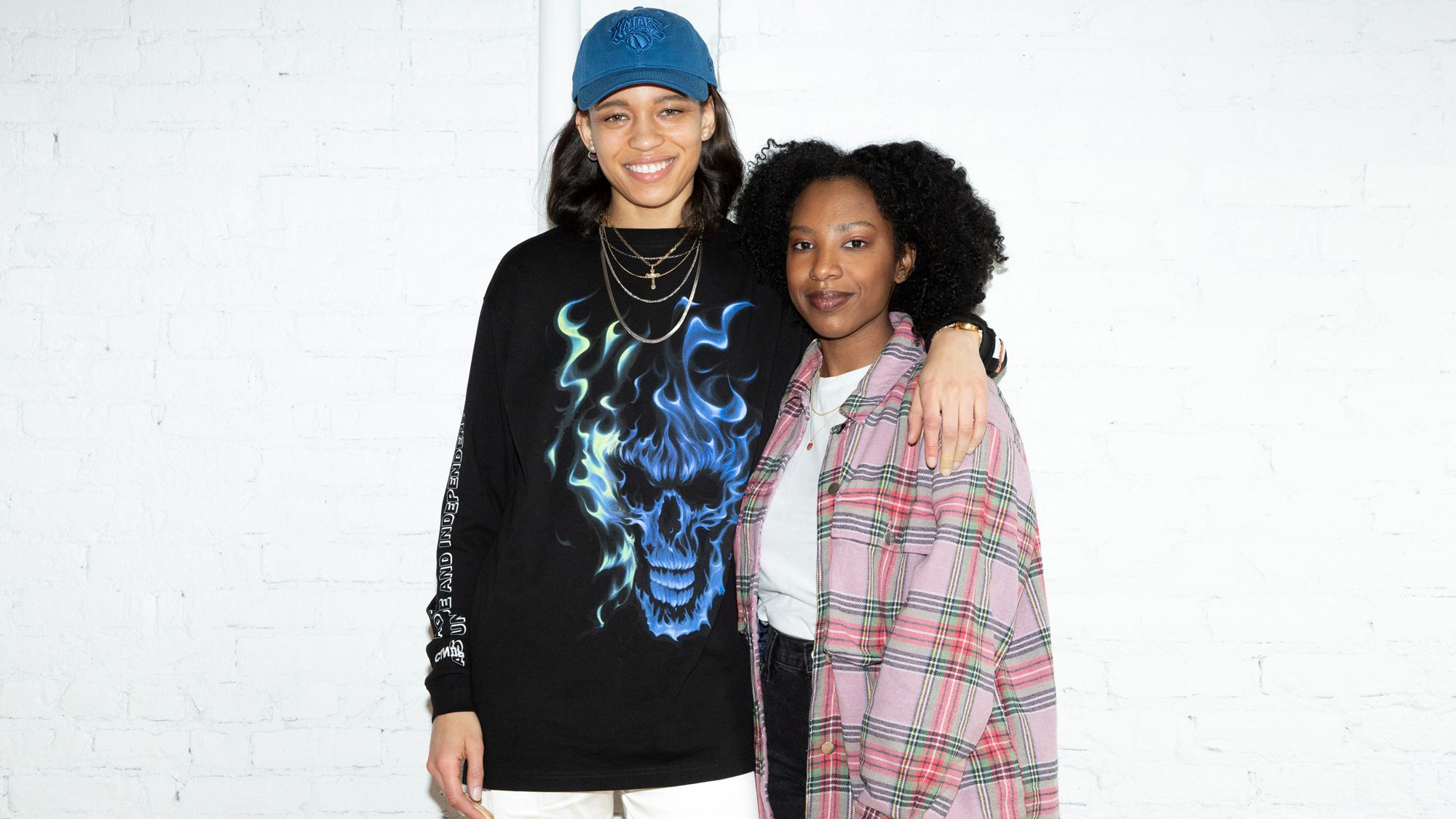 Career
They went from studying engineering to working with adidas and holding hot-ticket panels.
Alec Kugler
We live in the age of the side hustle. These illustrious on-the-side projects can range from the waitress who moonlights as an actress to the guy
who created StockX while working at IBM
. While their (day) job titles may read Digital Product Manager and Consultant, below the surface,
Khiana Lowe
and
Brittany Edwards
are running
IncorpHERated
, a network that promotes inclusion in not only the sneaker industry, but in fashion, music, tech—the list goes on. What started as a side hustle is now a full-blown company that has so far held a panel at The Wing, collaborated with adidas, and worked with some of the sneaker industry's coolest people, including Jazerai Allen-Lord. Meanwhile, the bulk of the work is still done by the two of them alone. How's that for impressive?
IncorpHERated was founded on the idea of highlighting women in the sneaker industry, but has since expanded to include a range of pressing concepts. For their 2018 Straight to Feet event, they partnered with adidas to discuss sustainability on both a social and environmental wavelength in the world of sneakers. They even held a workshop where they worked with students from high schools in Brooklyn and Long Island to use sneakers as a platform to examine other topics such as increasing diversity levels, homelessness, and environmental awareness. They are tackling the problem of inclusion "both at a level of students understanding what the opportunities are in the industry, as well as how to support the community of women who are working in the sneaker space." Keep reading to discover how Brittany and Khiana started the network, the sneakers in their rotations, and their advice for women with a desire to enter the sneaker industry—which we thought applied to all facets of life, really.
---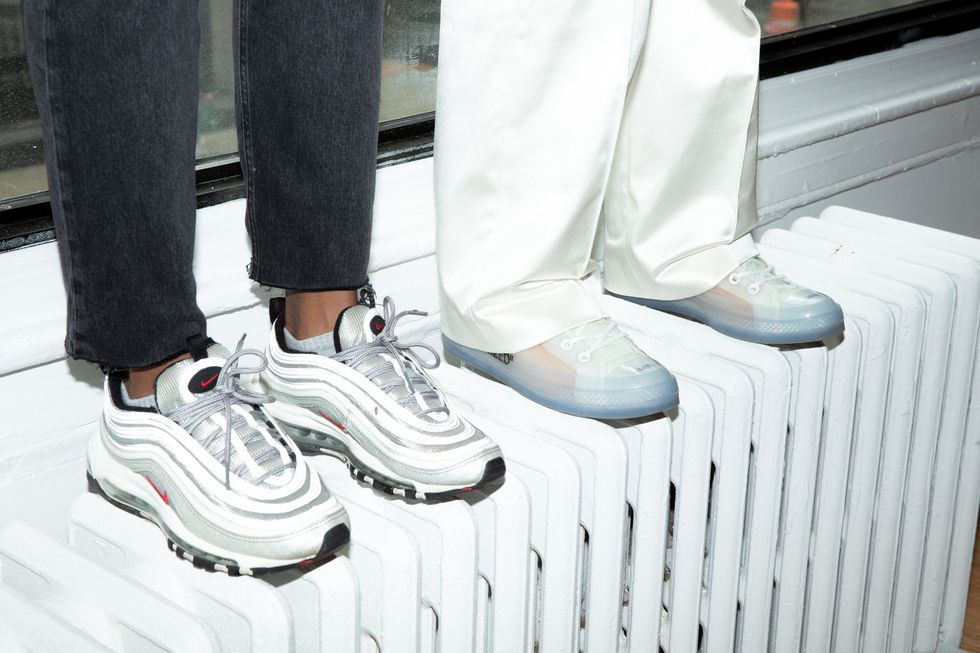 On the idea behind IncorpHERated:

Khiana Lowe: "We both always had a love of sneakers growing up. After we had both graduated, Brittany was interning at Complex, and I was working in the men's store at Kith. I don't really have the problem of not being able to buy shoes because I wear a bigger size, but I would see a lot of women come into the men's store and be like, 'Oh, do you have this in my size?' And I'd tell them to go to the women's store across the street. Then they would come back like, 15 minutes later like, 'I didn't like anything in that store.' And I'm like, 'I can't really help you out because we don't have anything in your size.' I had done some random research about women in the sneaker space, and Brittany was like, 'What are you going to do with this?' I was like, 'I don't know. Maybe throw panel or something.' So she said, 'Let's do it.' Then we were like, 'OK, let's think about what we can do to really expand on that experience.' So IncorpHERated was first the event, and then came the greater idea of IncorpHERated."

On what a typical day looks like:

KL: "Brittany and I both also work additional full-time jobs. So we'll be talking throughout the day constantly about stuff for IncorpHERated while we're at work. It's a mix of doing work and then also responding to emails from outside parties, working on materials for our pitches, networking, taking calls, following up with people, a bunch of stuff intertwined throughout our day. I feel like we're both always constantly working on it. I know if I'm on a train, I'm probably writing a draft or reading a draft. Even just keeping up with what's going on in the industry takes a lot. Sometimes it's overwhelming, both from a releases standpoint, but also like market trends and diversity and inclusion research."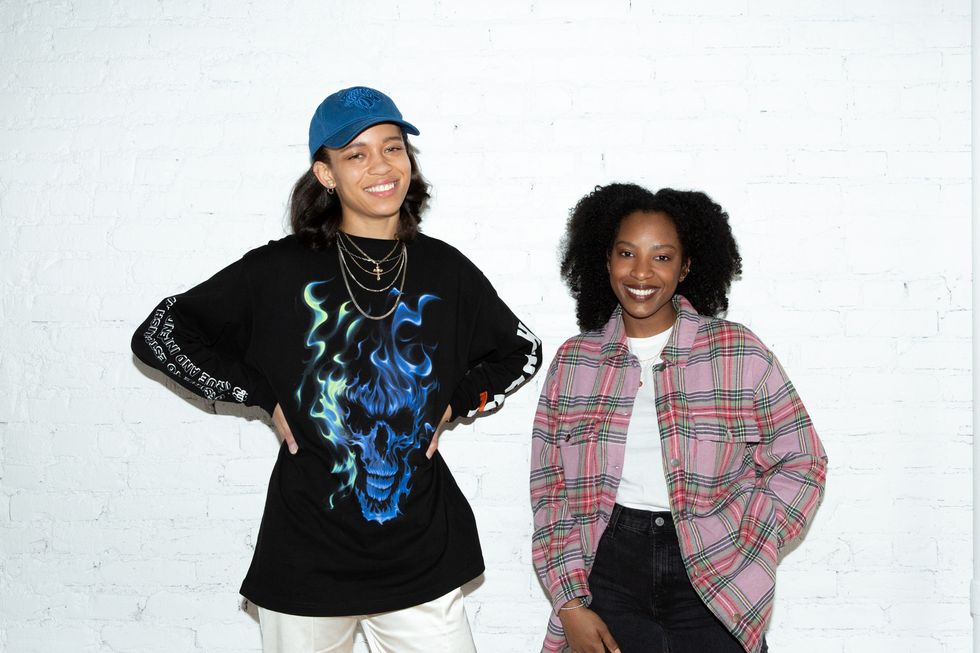 On their college majors and current day jobs and how they parallel what they are doing with IncorpHERated:
KL:
"So I did civil engineering, and I work in management and consulting right now."
Brittany Edwards:
"I was electrical and systems engineering, and I'm a digital product manager."
KL:
"It's kind of funny because I feel like it parallels how we approach the impact we wanted to have on the sneaker industry. Growing up, we were both always in math and science spaces, and it was either heavily emphasized that we were going to be one of the few people of color, or one of the few women. So I feel like we've had a heightened sense for it. Then, when the sneaker industry was pointed out to us as another space where that was happening, it was like, 'All right, let's do something.'"
On the sneakers that they have in heavy rotation and which pairs they have their eyes on:
BE:
"My all-white
Air Forces
, and then my
Air Max 90's
are just like I could wear them any day."
KL:
"I definitely switch out a lot. I really like a lot of Converse collabs, like the Off-Whites.
Rokit Converse
, they came out last year, those are some of my favorite shoes to throw on because I can get away with them for business casual. I wish I hadn't slept on the
Aleali May 6's
. I feel like it's hard because there are so many releases. I mean, it's kind of a good thing, because if you miss out on something, you're like, 'Meh.' I'm definitely looking forward to the Sacai Waffle Racers."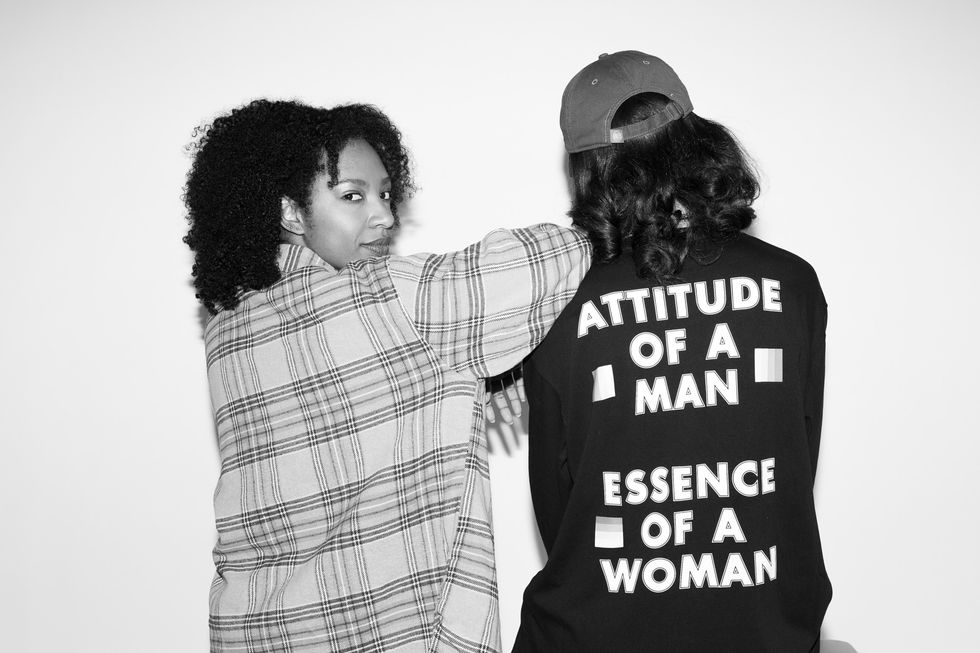 On how they met:
BE:
"So we met, I guess, 12 years ago. We met at nerd camp, essentially, which is just an academic camp for gifted students. You go to a college campus, you take a class, and you also have activities, and you get really immersed in whatever you're doing. It's great and educational. So Khiana and I met at this camp in Rhode Island, but we lived in the same town around the corner from each other. Then it just kind of developed from there."
On who they choose to collaborate with:
BE:
"I think it's kind of different, who we're partnering with and who we're featuring. The first year was very much so like, 'OK, who can we get our hands on?' Then, the second year, we kind of led with our theme. We were like, 'OK, sustainability. Who do we know that has done great sustainable initiatives?' At this point, I think we've made a lot of connections, and we've been able to feature women. So we can kind of paw in our network. What we're trying to do is leverage our social media more to ask for those kinds of things, like, 'Hey, anybody know someone who's doing this?' or 'Anybody interested in doing that?' That does build some traction, but we had to build the brand before we got to a place where people are going to recommend that stuff."
On advice for women looking to break into the sneaker industry:
BE:
"I'd say it's very important to find your community in those spaces. It will be hard, but it's such a life-changing experience. Outside of IncorpHERated, yesterday I met with another black woman at work, and I just left the conversation like, 'That was amazing.' I've done this multiple times where I walk out of meetings at work with other black women like, 'That was amazing,' and I text the group chat like, 'That was amazing.' It just makes such a difference in what's happening in my day. Sometimes it's work-related, and sometimes it's not, but up until this new job, I had never worked with a black woman before or a black person in general. So now it's like, 'Wow, there are people who can relate. This is crazy.' Also, don't get fooled or intimidated by someone's label or level or whatever. If you want to email a VP, email a VP. If you want to email a director, go for it, because they're humans, too. They might be busier humans, but they're humans, and they're humans who have influence and wisdom."
KL:
"So mine is kind of three parts. The first is definitely network. Network with people who look like you and people who don't, because when you have someone in your corner, it really, 
really
makes a difference. Another thing is to admit what you don't know, because there is definitely a time and place for faking it until you make it, but sometimes acting like you know more than you know just puts you in a worse-off position. Then people who are trying to help you won't be as interested in helping you. The last thing is be vocal about what you want. So if you're working on something, tell people, because there were so many times that we've gotten help from unexpected places just because people understood what we were trying to do."
Want more stories like this?
We Found the Most Expensive Sneakers on the Resale Market
Inside Jason Angsuvarn's Sneaker-Laden West Coast Home
Welcome Back to Sneaker Week