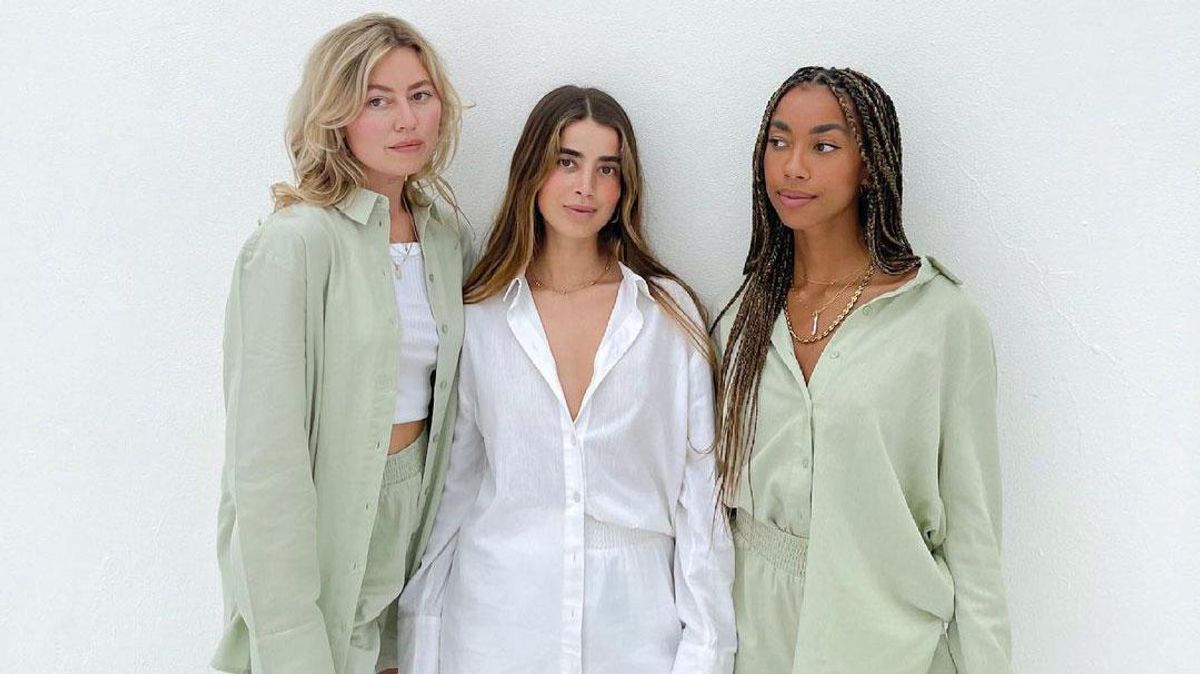 Trends
Effortless matching short sets await.
For years the arrival of summer has been met with excitement for new sandals, breezy dresses, or the latest "it" swimsuit. While we'll still have some of that same excitement, this summer we have a new sentiment on style and what it means to get dressed. A year of working from home has prompted one question: What does it really mean to be stylish? If 2020 has shown us anything, it's that beauty can be found in simplicity. A natural brow, light foundation, and quick swipe of mascara have become a beauty standard, while casual matching styles and sweat suits became the norm in day-to-day fashion.
The matching set trend isn't exactly new, though—co-ords were popularized again early last year and have been trending ever since. During the SS2021 shows in New York, Rachel Comey showcased elevated co-ord leisure sets made from breathable fabrics like cotton and linen, while form-fitting rib knit sets were seen at Proenza Schouler and Laquan Smith. But this summer's short set rendition of the co-ord style is distinct. The easygoing look is as much about matching colors and prints as it is about free-flowing and soft fabrics, so it comes as no surprise that these pajama-like sets have gained both editors' and influencers' stamp of approval. However, Instagram isn't the only reason short sets are poised to become this summer's uniform. On the backs of 2020, our newly found need for comfort coupled with the instinctive desire for personal style has broadened our definition of what a stylish outfit can be. The lightweight linen matching sets adorned with cheeky summer prints that were once stylishly taboo or deemed *fuggly* are now modern and chic. Candidly speaking—these aren't your uncle's linen summer suits. The look this season focuses on soft pastels and dry earthy tones that allow you to create a monochromatic tonal look with little thought. It includes roomy blouses, elastic waists, and loose-fitting shorts in varying lengths. All elements are sensible and make these sets wearable at any occasion.
An easy two-piece is also the perfect casual take on a classic suit. A loose-fitting blouse that can be tucked in or worn open atop a bralette like a blazer offers variation and convenience, while a matching boxer-style short made from linen lends the look of tailoring. Together, the pair is a no-brainer for summer, and unlike the color-coordinated lounge wear we became accustomed to last winter, matching short sets seem to fit into every lifestyle. So much so that we predict them to be this summer's ideal uniform. Ahead we've rounded up the best variations to try before the warm months are over.