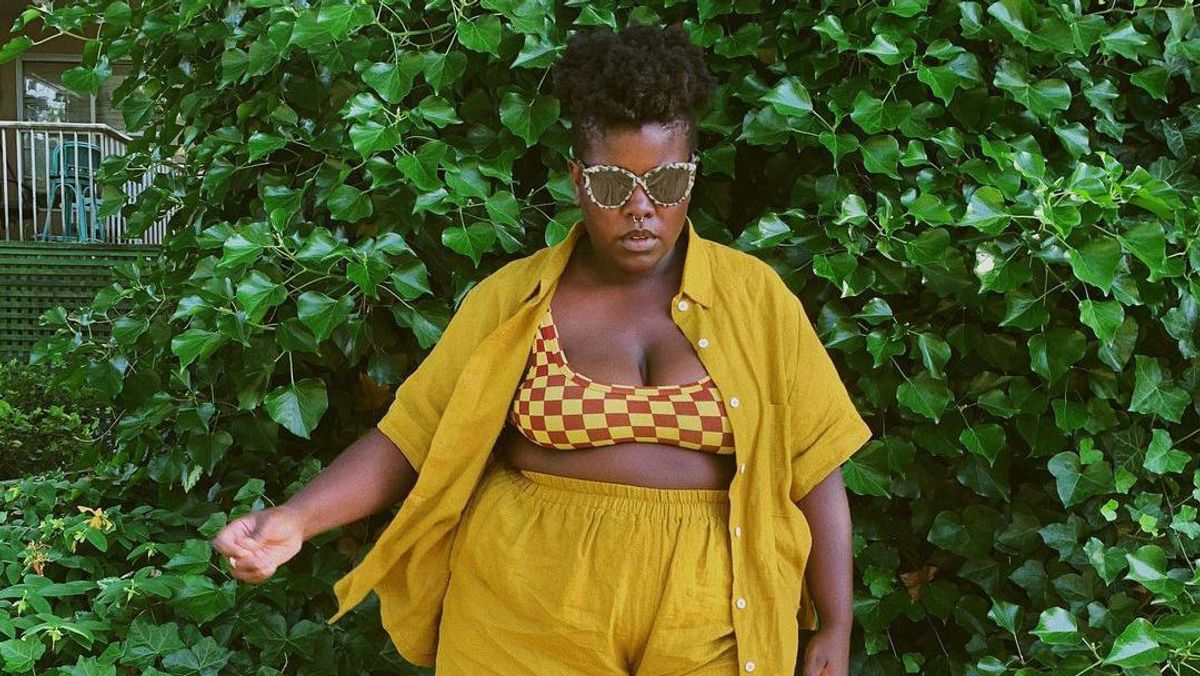 Trends
Our Favorite Warm-Weather Styling Trick Involves a Somewhat Unlikely Pairing
We can't wait to try this one out.
In parallel with talks of a "hot vax summer," the conversation often turns to fashion, cracking open new sartorial options that gathered dust this past year. While we would love to say we will be spending the season in crazy glitter and outlandish silhouettes (if that is your plan, we salute you), in reality, most of us will be finding ways to inject a little more intrigue than usual into our summer weather ensembles. One way to do so, according to some of our favorite style stars, is to leave your shirt casually unbuttoned to reveal a bralette beneath.
The beauty in this combination is the contrast between the polished button-down and the more scandalous revealed bra. Many are opting for fuller skirts or wide-leg pants that not only up the sophistication factor, but keep the silhouettes oversize so as to counteract the fact that you are, well, showing your bra in public. This comfortable combination is friendly to balmy summer temps, and if they drop at night, button up! But can this technique be swapped for a swimsuit when water is involved? Of course! Whether your sleeves are short or long, your hemlines high or low, continue scrolling to discover nine ways to style this unlikely pairing.