The Style Combo We're Loving: Knee-High Boots & a Structured Jacket
We're letting the thighs breathe.
Trends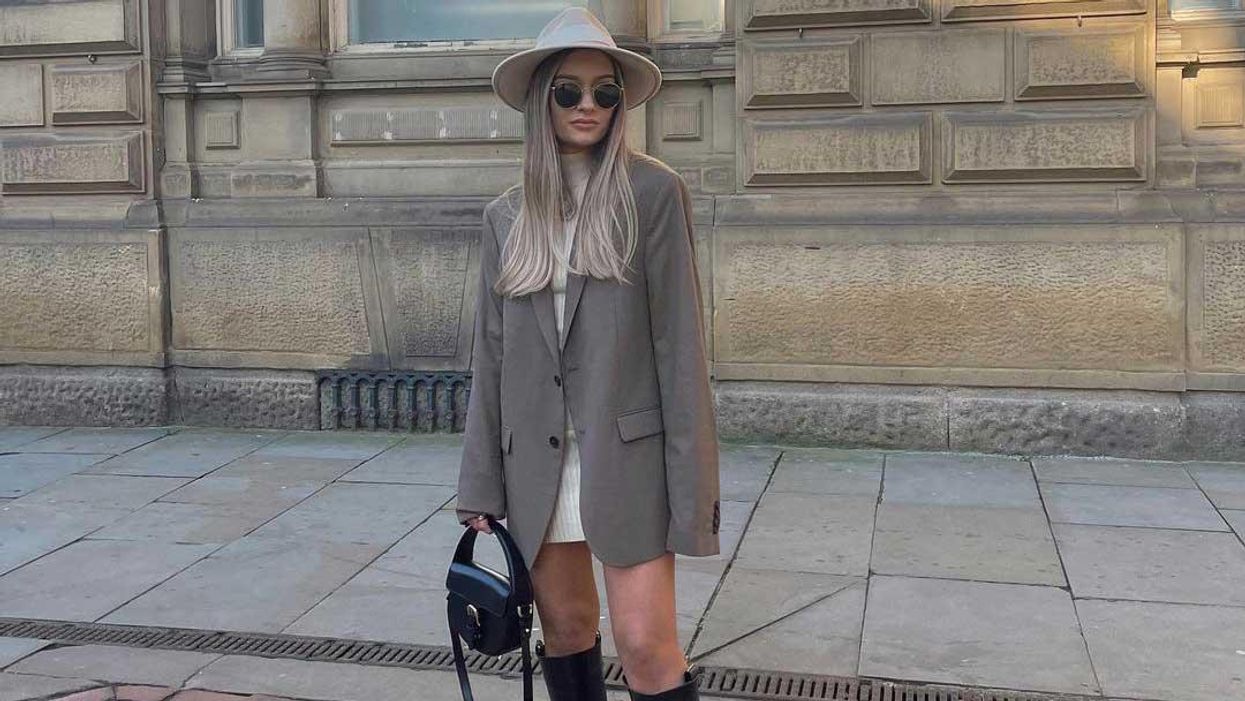 Warmer temps—albeit with a slight remaining crisp in the air—have us looking to shed a few layers and let our fresh-out-of-hibernation winter skin breathe. As part of this we like to make the evolution from bundled up to hot pants and tanks as gradual and smooth as possible. Enter: Knee-high boots paired with a structured jacket and peek-a-boo exposed legs. The combo is perfect for that seasonal transition and isn't going anywhere until it's too hot to bear a jacket and summer is in full swing. To get on board, we rounded up a little styling inspo, as well as some of our favorite pieces to get you started.