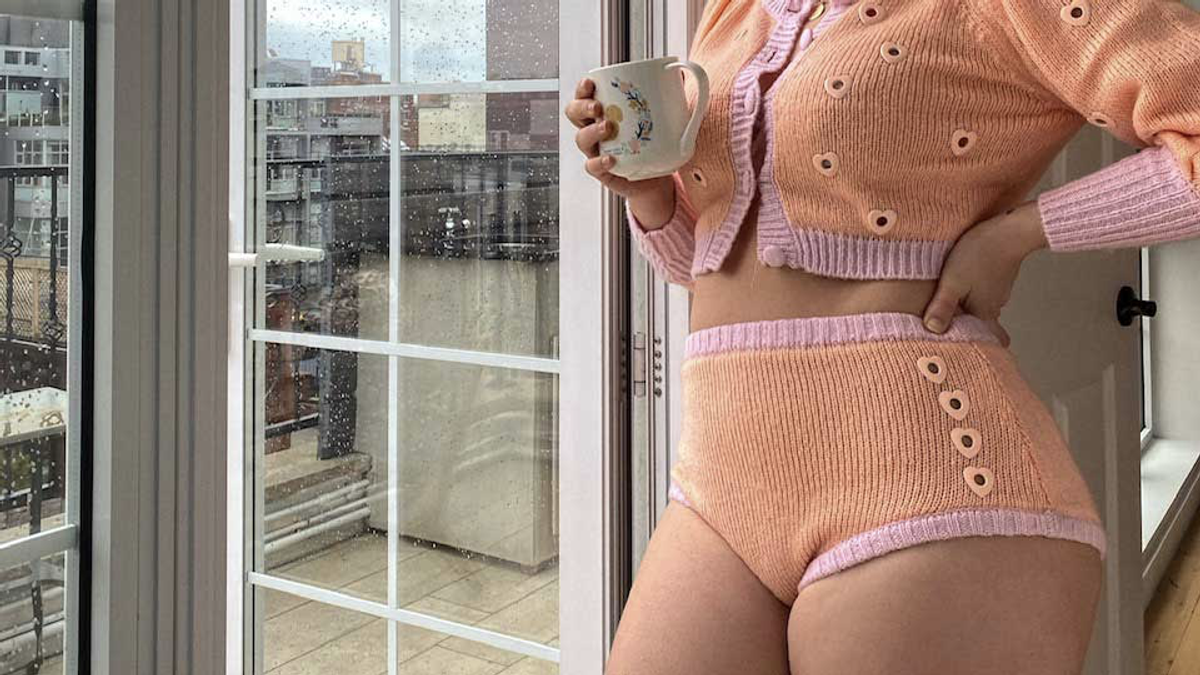 Photo: Courtesy of Ali Cutler
Trends
Experts weigh in on the intimidating micro hemline.
In the inevitable sartorial pendulum swing, the breadth of which the pandemic has only further exacerbated, the next step after we shed our layers of loungewear seems to be to lean into a bit of sex appeal. Fashion is embracing something of a body-conscious, if you will, approach to getting dressed. One way to do so is to reveal a little skin—perhaps in the form of a micro hemline. While we've already discussed the allure of the miniskirt, the hot-pant trend is, pardon our pun, hot on her heels.
According to Wikipedia's highly technical definition, hot pants are simply "extremely short shorts." The silhouette often adheres to the wearer's shape versus creating its own, leaving little to the imagination. For fall '21, we have already seen hot pants on the runways of Tom Ford, Erdem, and Alix of Bohemia. Alix Pietrafesa, the brains behind her aforementioned eponymous brand, is a longtime fan of the controversial shorts. "They feel like a most confident garment," she tells Coveteur. "They pack a lot of attitude and allow the wearer freedom. It's liberating to show the curves of your body, to flash so much leg, without the limitations that a miniskirt presents."