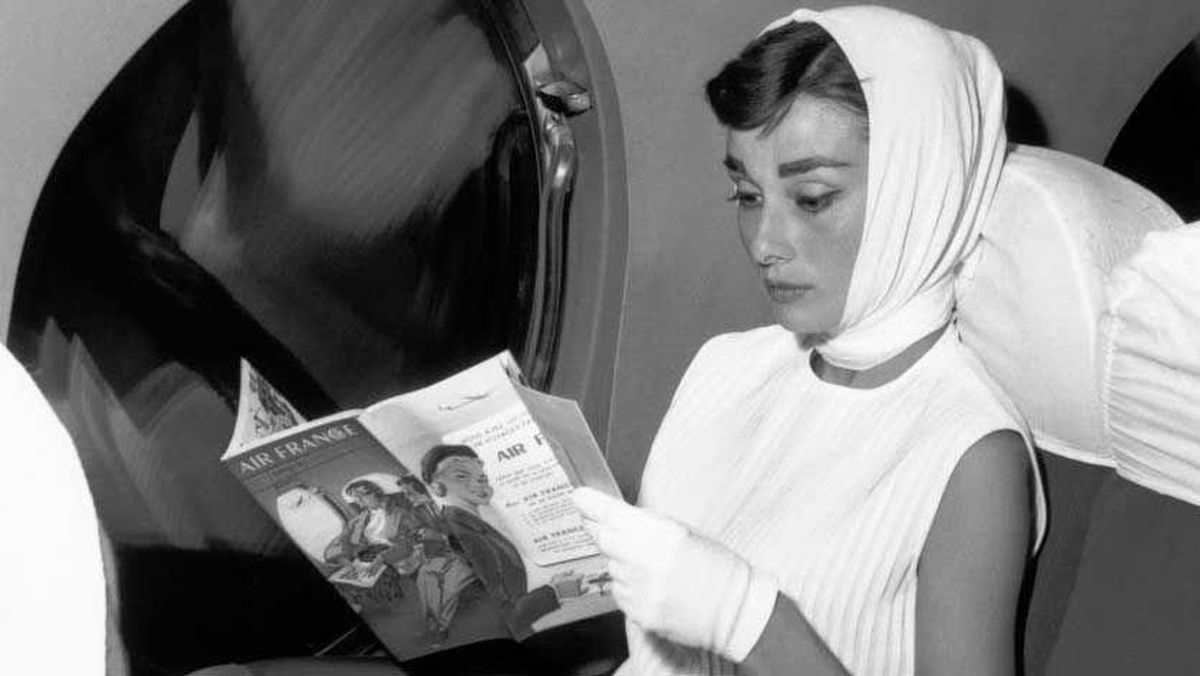 Trends
The recycled trend we're borrowing from older generations.
I recently opened an email from fashion search engine Lyst denoting the rise of "Granny Chic," a trend that encompasses popular items like loafers, pearls, and vests. Glancing down, I realized I just so happened to be wearing all three—which gave the email an added dose of credibility. These items often thought of as beloved by older generations lend an air of sophistication to our current ensembles. After spending a year in sweatpants, it seems only natural that we gravitate towards elevated items aboard the typical pendulum-like repercussions fashion is so known for. Now these simple pieces polish our looks without overpowering them (or counteracting your need for comfort).
Ella Wiznia, founder of popular emerging label The Series, has made a name for herself through items like her popular "Granny Tank" made of upcycled crocheted blankets and other handmade items of a similar vein, and is particularly clued into why these recycled trends are striking a chord with us. "On the most basic level, thrifting and buying secondhand/vintage is super popular right now," explains Wiznia. "Whether someone shops this way for environmental/ethical reasons or because they are inspired by a TikTok video, a lot of the garments that you find in these stores were in fact owned by an older generation."
Not only do these trends "appear" more sophisticated, they almost pay homage to a previous time period by rejecting the concept of constant newness and instead acknowledging the respect said generation had for craft and well-made clothing. "For far too long our society has essentially disposed of people once they reach a certain age, especially women," continues Wiznia. "Wearing styles that they made or fought to wear or lived their lives in is a tiny bit of the respect that they deserve, both the garments and the women." Continue scrolling to discover all the different sophisticated trends you can plan on borrowing from the older generations this season.