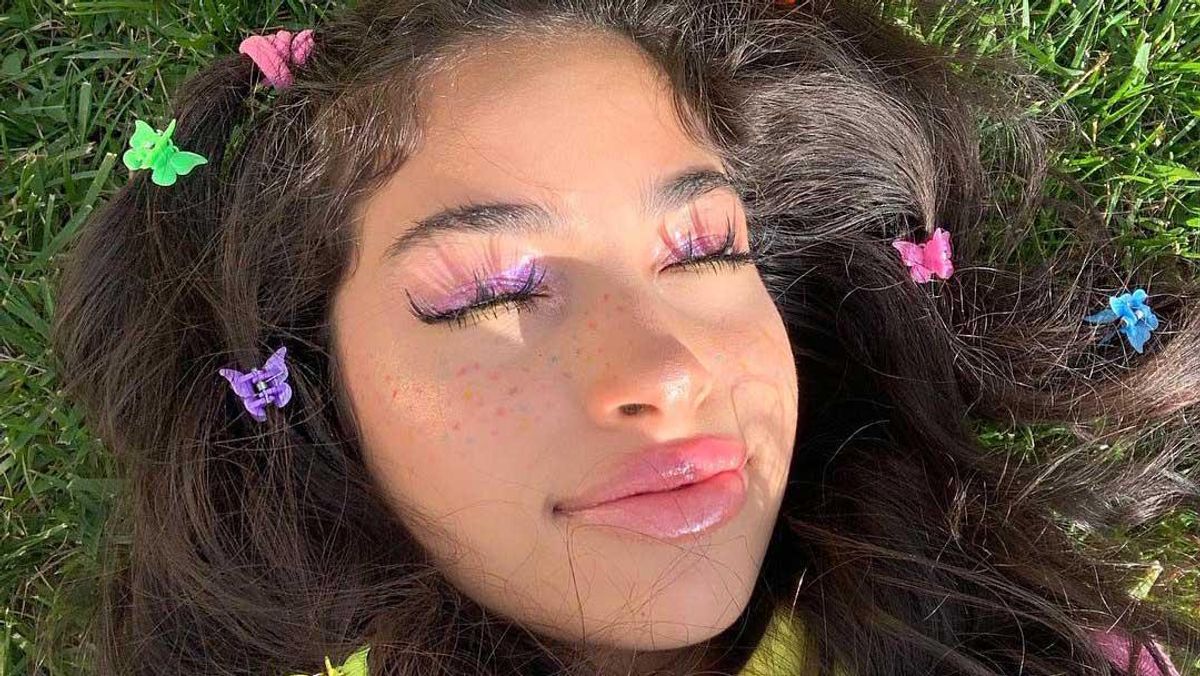 Trends
Rejoice! Butterfly Claw Clips Are Back & Better Than Ever
Your favorite '90s hair clips are hot again.
From the tiniest butterfly-shaped clips to larger claw-sized versions, it's hard not to remember the reign that was the claw clip. Yes, if you were *down* circa 1997–2001, you'll easily recall the many pop stars, models, tweens, and pretty much every girl around rocking one (or many) of these trendy barrettes. And while we're never one to shy away from a good retro comeback, we're overjoyed to see this one return to the spotlight.
During its earliest days, the simple plastic barrette of the late '90s was as effortless and cool as the actresses, rock stars, and models that wore them, but that versatility was part of their charm. A basic colored clip, be it small, medium, or large, that could quickly create an array of styles, it was the ease of styling we'd been waiting for. Slowly but surely, the claw clip began to make waves, and once the look hit the red carpet à la the sleek updo Gwyneth Paltrow donned for the premiere of A perfect Murder in 1998, it was solidified. Not only was the simple style the height of '90s chic, it was sophisticated and down to earth. Might we add it was also the perfect pairing to another '90s classic: the posh column dress.
In the late '90s, claw clips were the ideal way to get an "I woke up like this" hairstyle. A quick pull back and flip of the hair into a tortoiseshell clip and the slight fall of an overgrown bang was the epitome of cool-girl style. From Rachel Green's countless looks on Friends to Hallie Parker's iconic style in The Parent Trap, it was clear that the plastic barrette was worth more than its weight in style. However, the hair-clip mania was just beginning. As the '90s came to a close, the new decade brought bold, bright versions of the clips that ushered in new, younger fans eager to make the style their own. Enter the 2000s and the emergence of the *literal* butterfly clip in a range of colors. Unlike the understated claw clip of the '90s, these cutesy, smaller clips were bold and loud, kind of a more-is-more type of trend that was meant to be shown off. Glittered variations and pastel colors adorned the crowns of TV's finest at the time, e.g., Boy Meets World's Topanga and Sabrina the Teenage Witch.