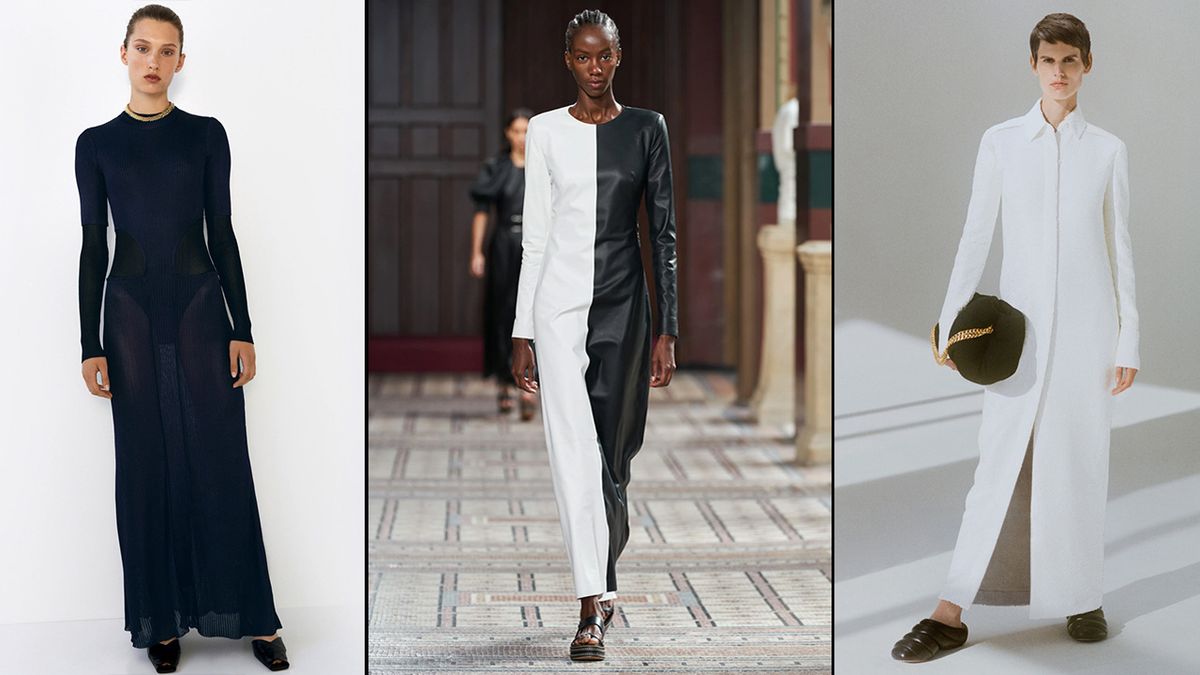 Trends
Meet the '90s Silhouette Taking Over This Spring
Its beauty lies in its simplicity.
Graphic
Stacey Toth
Depending on which day you ask, fashion is likely fixated on one prior decade or another. One season it's the '70s, the next, we're on to
Y2K staples
. At this current moment, however, fashion is head-over-heels obsessed with the '90s. We've already waxed poetic about why we think it's a great idea to shop like a
'90s minimalist
—an era that leaned into simple silhouettes and subtle sensuality—but there is one style in particular which was peppered throughout the spring '21 runways: column dresses.
---