How to Mask Your Dirty Hair as It Adjusts to Less Frequent Shampoos
There are more ways to mask dirt than just dry shampoo.
Hair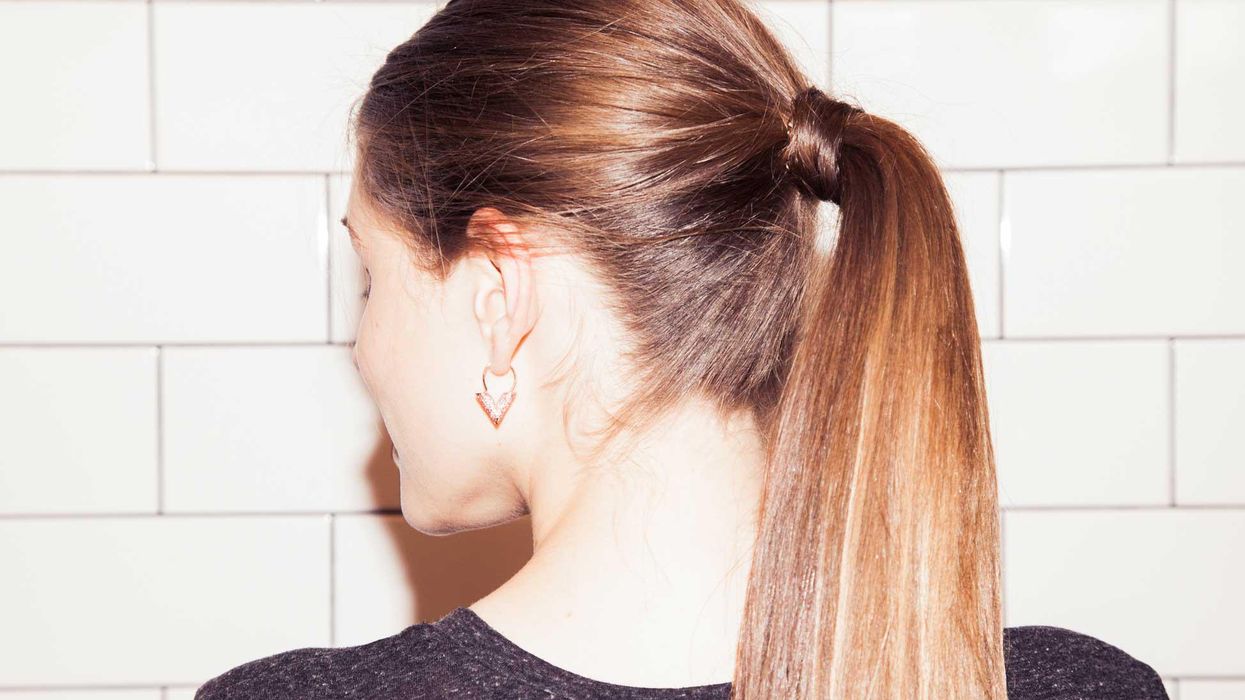 If you have chosen to throw away every notion of daily shampooing, then congratulations. You are now in a state of rebalancing your scalp's microbiome and are allowing your hair to finally moisturize itself back to health. But as you start to scale back how often you shampoo and your scalp learns how much sebum it needs, you'll likely experience some increased oil production. Certified trichologist and inventive colorist Bridget Hill reveals that the scalp takes "45–60 days" to rebalance itself to a state of normal sebum production after one stops washing their hair daily. During this grueling waiting period of greasy locks and lack of volume, consider patience and the following techniques for those days in between washes.
Styling with Dry Shampoo
We're here to break it to you: Not all dry shampoos are created equal. "Choosing a dry shampoo to target your sebum/oil production on your roots is essential in order to not overly strip it or cause unnecessary buildup," says Aaron Grenia, co-founder of IGK Hair. Dry shampoos contain different levels of cleansing agents, typically ranging from 1 percent to 8 percent per formulation. "You can adjust the dry shampoo you use each day based on your needs. There are different cleanse levels—a light, a medium, and a deep cleanse level. You can choose the dry shampoo based on your scalp type (how oily you get), hair type (how fine or thick your hair is), and lifestyle (workouts, how far past blowouts, etc.)." When choosing a dry shampoo for your hair type, the general rule of thumb is the finer and oilier your hair is, the more cleansing agents you will need in your dry shampoo. Here are a few of our recommendations for each hair type.