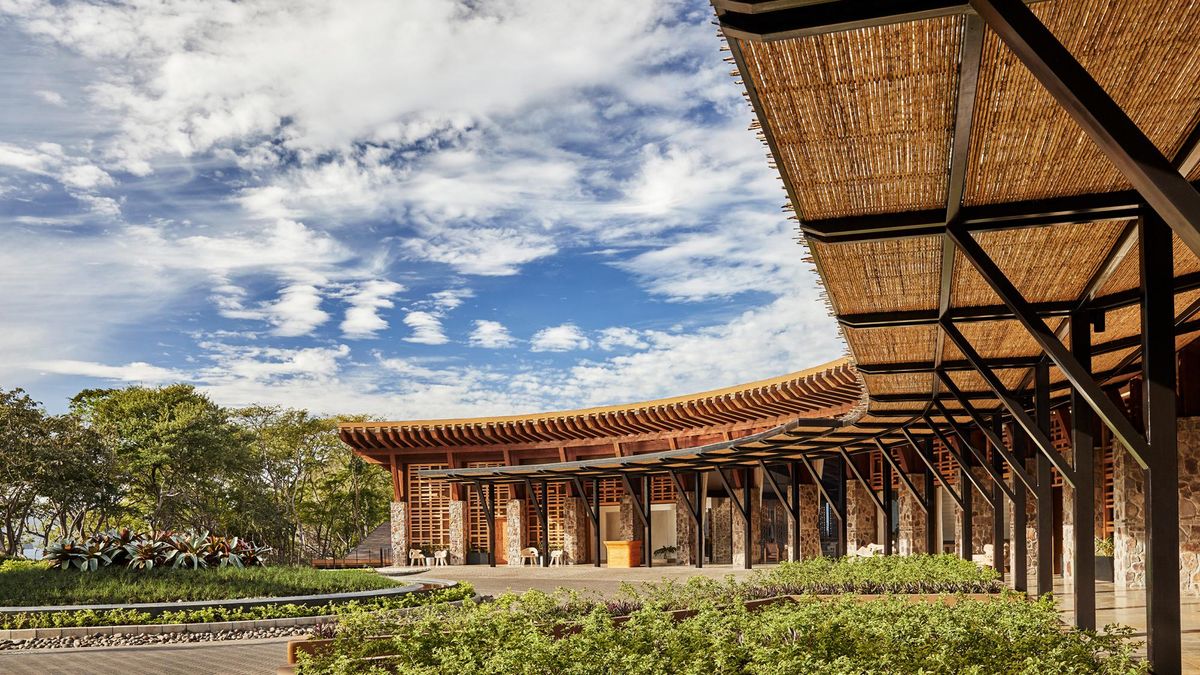 Travel
Consider these the next must-visit destinations.
August has typically been seen as a month reserved for a summer holiday. It's a time seemingly dedicated to long-awaited getaways, unplugged moments from work, and indulging in beach-friendly destinations. And while this will always remain true, the travel culture has shifted over the last year, deeming seasonal cities year-round destinations and ultimately putting new travel destinations on our radars.
Yes, our Instagram feeds are still flooded with scenic views of the Positano cityscape from the iconic Le Sirenuse or sparkling blue waters of Capri, but there's a new wave of beach towns emerging. There's something magical about visiting the beach that evokes a freeing feeling like no other, from the feeling of the salt-kissed air on your skin to the scent of the ocean lingering in the breeze. Whether you're yearning to book a spontaneous trip to end summer or looking ahead to a beach escape come winter, we're deeming these eleven beach towns as the next must-visit destinations. Keep scrolling to discover the new generation of beaches to visit for relaxation, restoration, and discovery.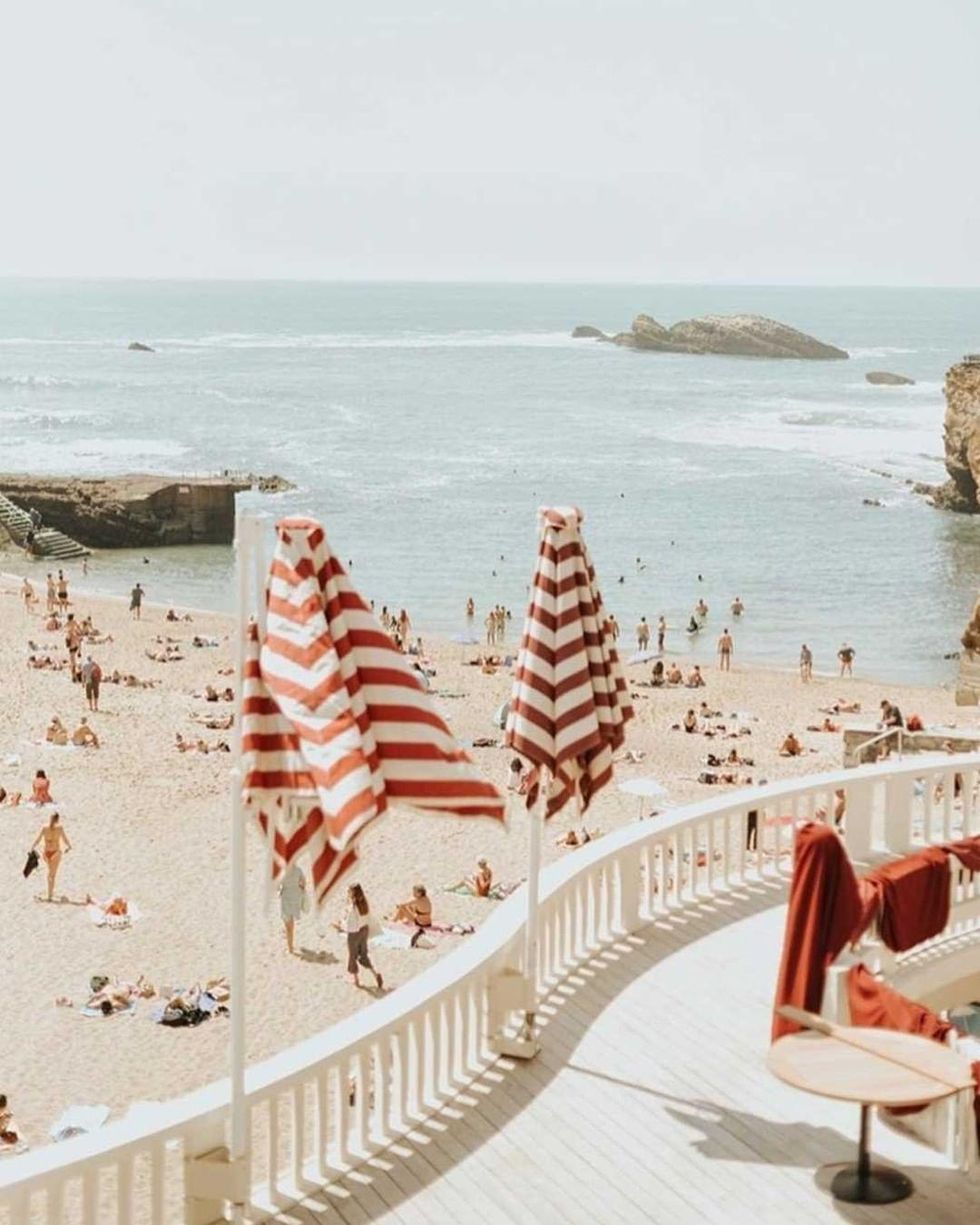 Photo: Courtesy of Instagram/@hotelmariacristina
In the late 19th century, the seaside town on the southern point of the Bay of Biscay became a favorite destination for royalty who came to enjoy the sunshine and newly recognized therapeutic properties of sea bathing. The resort town is framed by two beaches, Playa de la Concha and Playa de Ondarreta, with a bayfront promenade home to world-renowned restaurants and shops. Book a stay at Hotel Maria Cristina, a luxury hotel located in the heart of the city that celebrates the history of the quaint beach town.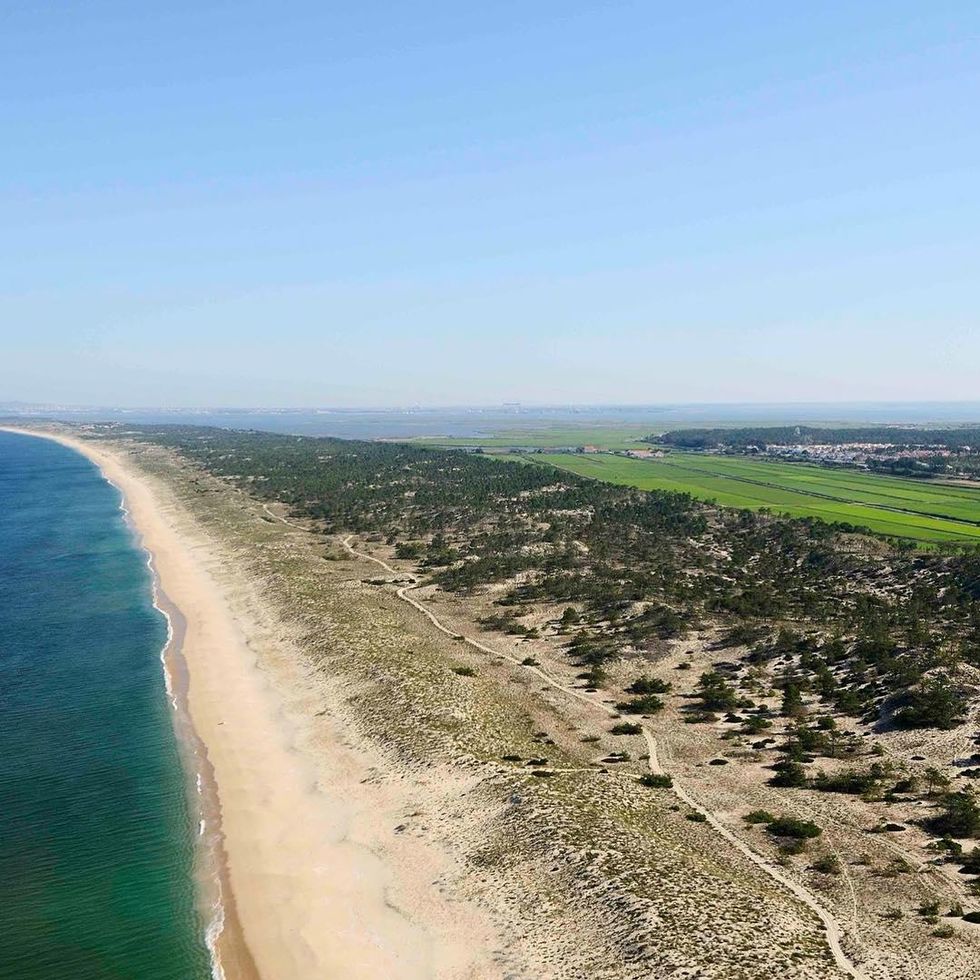 Photo: Courtesy of Instagram/@sublimecomporta
Just a short drive from Lisbon is the remote coastal town of Comporta. Its secluded, pristine beaches happen to be one of Portugal's best-kept secrets—for now. In fact, most of the fishing village has been largely undiscovered by tourists. According to Jaclyn Sienna India, founder of Sienna Charles, an ultra-luxury lifestyle and travel company, Comporta is one of her favorite beaches to travel to throughout the summertime. "My favorite beaches for summer are the wild beaches of Comporta, Portugal. I love to rent a house, go to the seafood markets, and cook with my husband. We spend all day on the beach and go to all the small fish shacks on the beach for lunch," says India. For a magical stay that is truly off the grid, book a few nights at Sublime Comporta and Quinta Da Comporta, and spend your days disconnected, or peruse the tiny shops on Rua Dom Afonso Henriques and Rua do Secador to discover the unique offerings.
Peninsula Papagayo, Costa Rica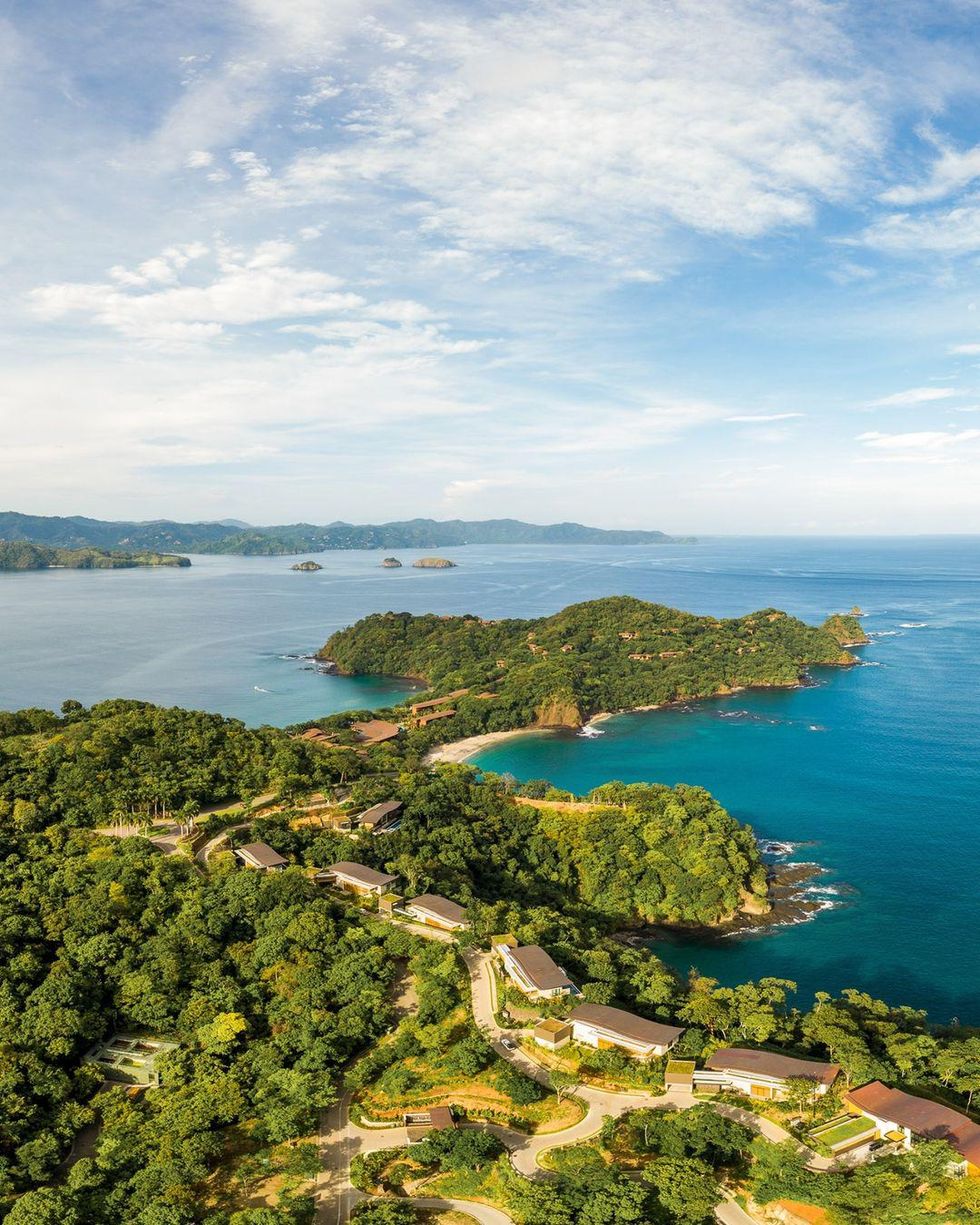 Photo: Courtesy of Instagram/@fscostarica
Located on the northwest Pacific coast of Costa Rica, Peninsula Papagayo embodies the native saying "Pure Vida." In Peninsula Papagayo, the phrase is a way of life. The intimate 1,400-acre beach town has become home to two of the world's most famous surf breaks, Ollie's Point and Witch's Rock, attracting surfers and beach enthusiasts from all over. Book your stay at Four Seasons Resort Costa Rica for a unique experience that fully immerses one into the beauty of life on the beach, like lessons at the Resort's SurfX luxury surf school. Peninsula Papagayo is also renowned for its vast natural playground, the coral reefs. "Coral reefs are essential to the health of the underwater ecosystem," says Miguel Sanchez, director of the explorers at Peninsula Papagayo, Latin America's most exclusive resort and residential destination. "The Gulf of Papagayo has been one of the most important areas in Costa Rica due to the quantity and diversity of our reefs. They form the basis of a complete marine community, attracting an abundance of fish and other species that come to feed."
To restore the health and size of the coral reefs, Peninsula Papagayo has begun a three-year coral restoration project, working with government, universities, and private organizations including
CIMAR/UCR
,
Raising Coral Costa Rica
,
ACT/SINAC
, and
GIZ
.
Roquebrune-Cap-Martin in the Côte d'Azur, France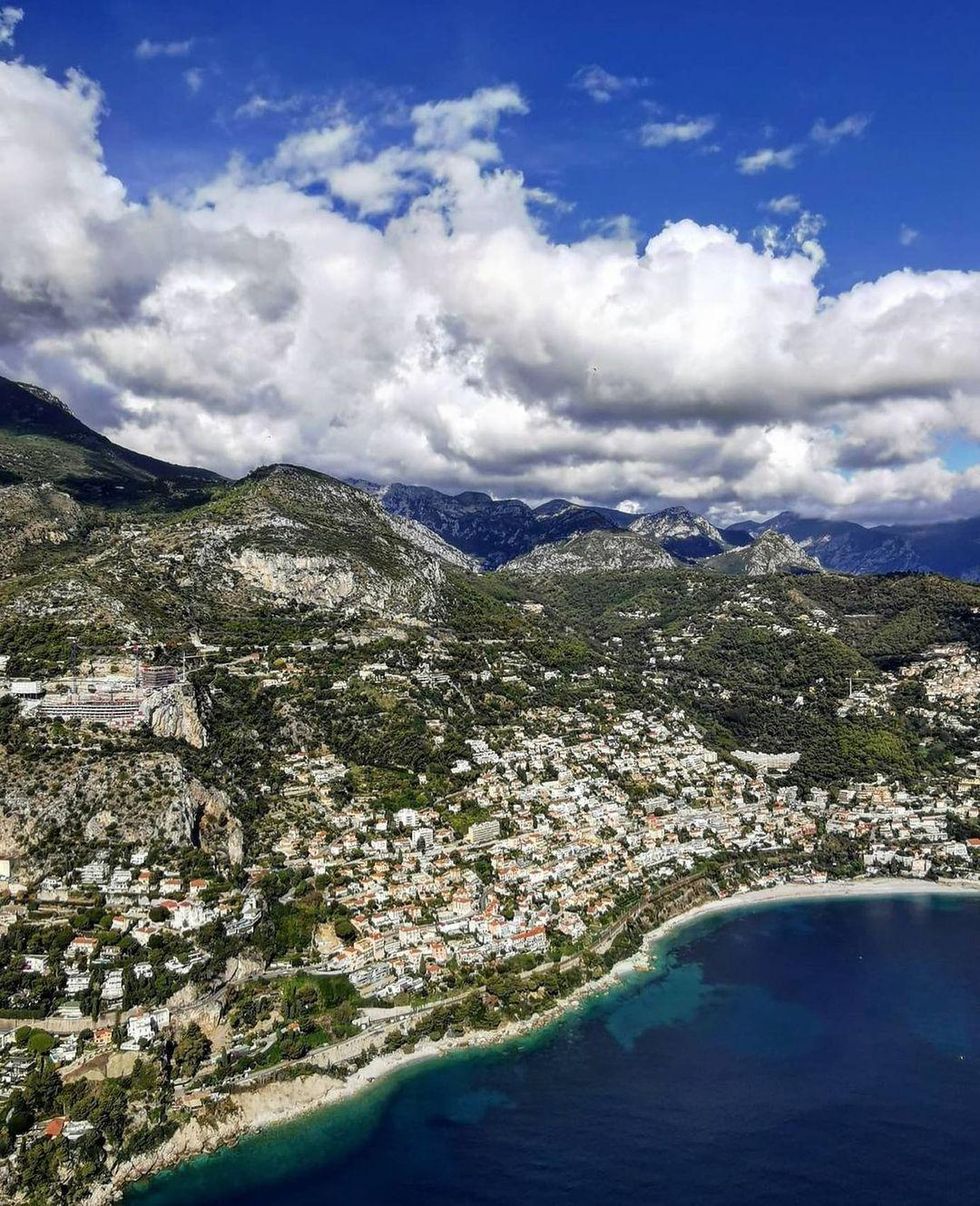 Photo: Courtesy of The Maybourne Riviera
Poised to become the new hospitality jewel of the iconic French Riviera is the town of Roquebrune-Cap-Martin. Intimately tucked into a rocky peninsula above the deep blue hues of the Mediterranean Sea is the new must-visit hotel The Maybourne Riviera, offering panoramic views of the coastline that take in Cap-Martin and Italy to the west and Monte Carlo to the east. Be sure to take a stroll along the Promenade Le Corbusier for breathtaking views for that picture-perfect moment. The town is teeming with hidden gems as it fuses the old history with the new, making it the ultimate beach destination.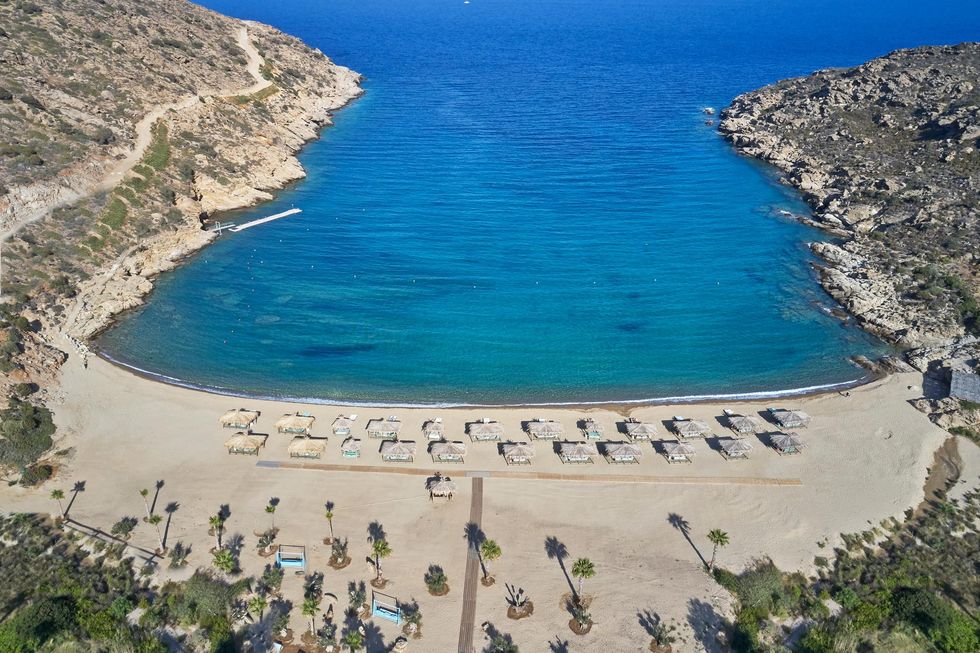 Photo: Courtesy of Calilo
Because Greece is comprised of intimate beach towns, each unique in its own way; there is never a shortage of beach destination discovery. Papas Beach is tucked away in a remote, unspoiled corner of the Greek island of Ios, surrounded by cliffs and boasting golden sand and clear blue water. For the modern traveler, Calilo is the ultimate stay as its design ethos is a commitment to deliver an aesthetically unique product that respects the breathtaking traditional ways of Cycladic architecture while accommodating the needs of a modern traveler. "Calilo offers a tranquil retreat amongst the Cyclades," reveals Calilo owner Angelos Michalopoulos. "The beach is surrounded by dramatic cliffs and offers guests of Calilo a private experience to swim, sunbathe, relax, and align with nature. Our vision is to preserve, protect, and share the beauty of the island with our guests, and Papas Beach is a treasure to the island that we hope everyone will have a chance to experience."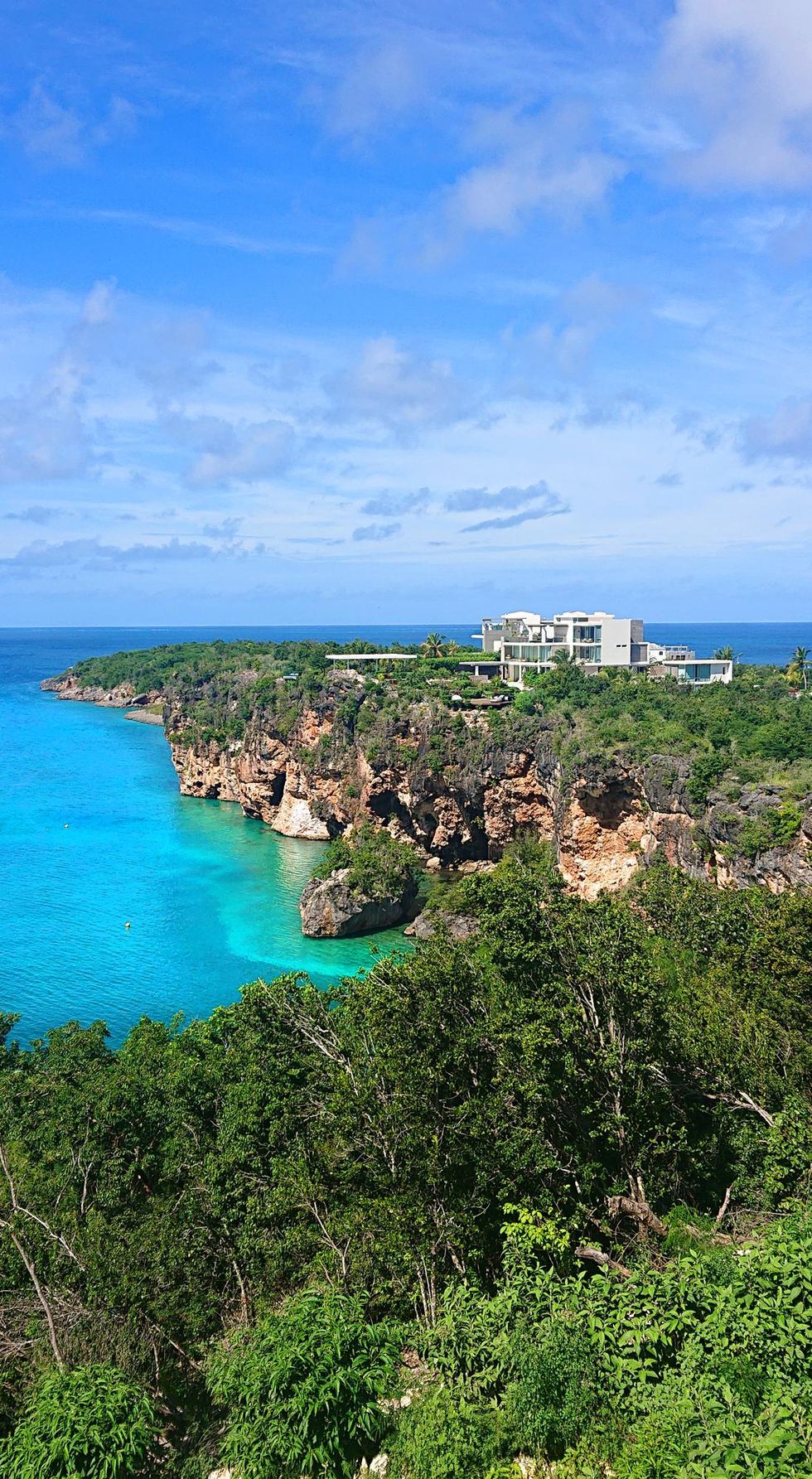 Photo: Courtesy of ÀNI
With a relatively short flight from New York at around four hours, the tiny Caribbean island Anguilla is garnering the attention of many East Coasters—especially this year. According to Randall "Mr. Beach" Kaplan, the world's foremost beach expert, "[Anguilla] is a tiny island—only 35 square miles in size—but there are 49 gorgeous beaches there. The beaches all have soft, powdery white sand and crystal-clear turquoise water filled with rich and colorful coral reefs. It's less touristy than some of the other Caribbean islands and has much more of an authentic feel than most." For those searching for a unique beach getaway like no other for families, book a stay at ÀNI Anguilla—the property's remote location makes it feel like you are on your own island.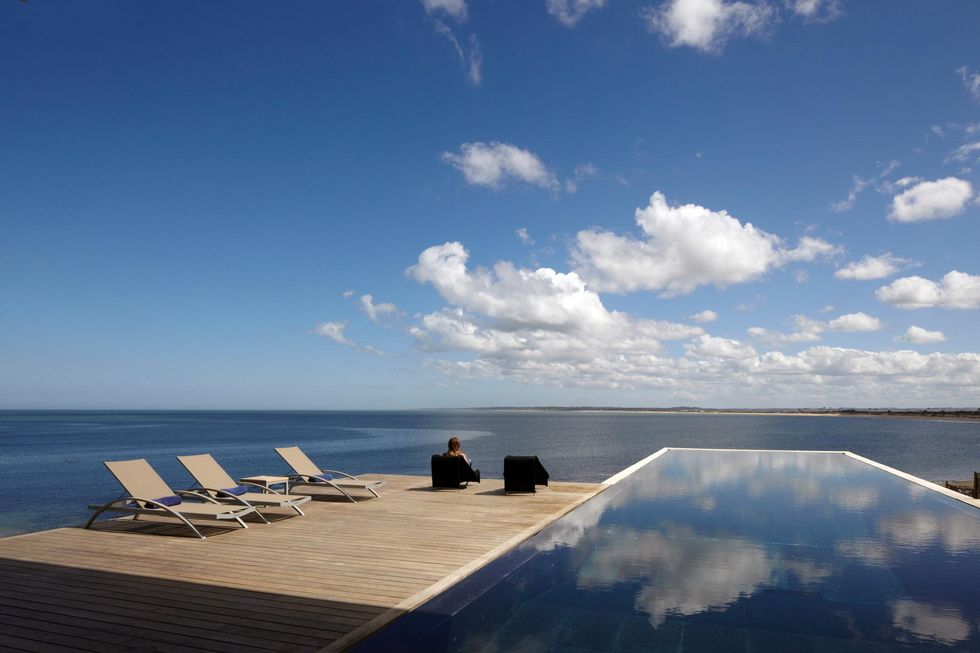 Photo: Courtesy of Bahia Vik, Estancia Vik, and Playa Vik
The bohemian-chic fishing village of José Ignacio, Uruguay, is often described as where St. Tropez meets Marlborough Country. In true beach-town fashion, the village of José Ignacio draws its appeal from bringing the past character and culture of the town into a modern world. José Ignacio has stunning private beaches, legendary surfing in the surf town of La Barra, and luxurious accommodations. Vik Retreats offers three unmatched experiences throughout José Ignacio: Estancia Vik, Playa Vik, and Bahia Vik.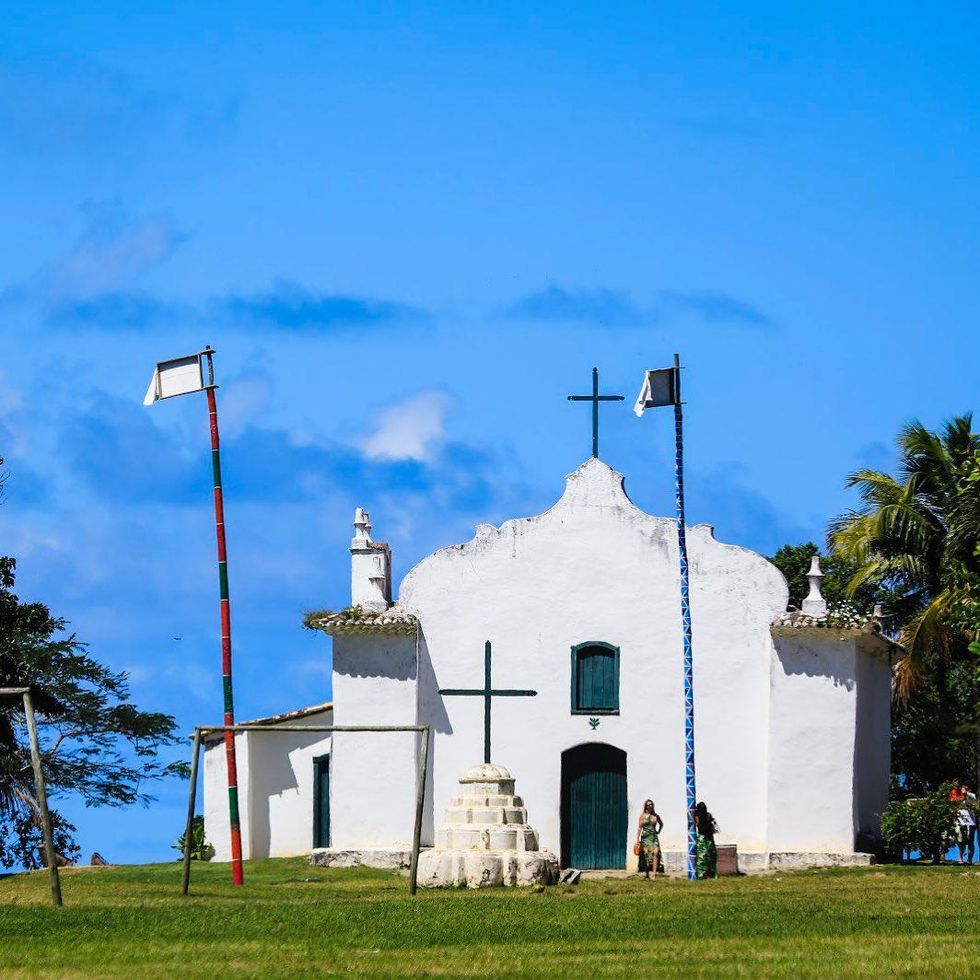 Photo: Courtesy of Instagram/@uxuaxua
Founded by Jesuits in the 16th century, Trancoso is a historic fishing village in the south of Bahia. The area remained largely untouched until artists and hippies rediscovered it in the 1970s, and to this day it retains its stunningly simple architecture, unspoiled nature (including endless stretches of pristine beaches), and rich local traditions. Backed by thick jungle on three sides and ocean on the fourth, Trancoso was put on the map by boutique hotel UXUA Casa Hotel & Spa. Founded by Wilbert Das, longtime creative director for Diesel, the hotel features 11 one- to three-bedroom casas, all restored using local, sustainable materials, with no signage to differentiate one of UXUA's buildings from a local home.
Las Catalinas, Costa Rica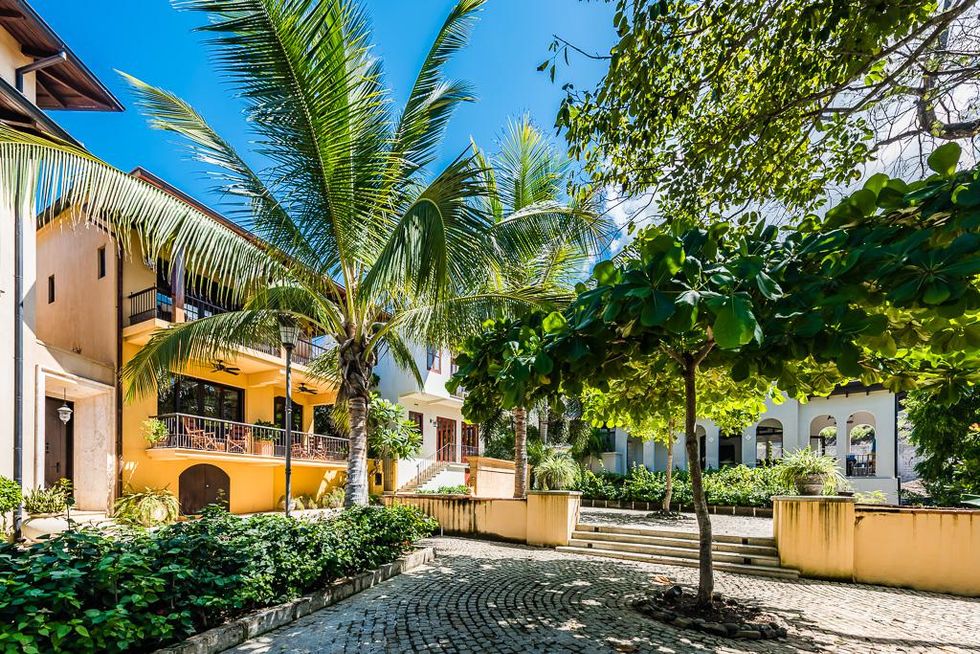 Photo: Courtesy of Las Catalinas
Another must-visit beach destination in Costa Rica is Las Catalinas. An outdoor paradise for hikers, trail runners, mountain bikers, yogis, and water enthusiasts, Las Catalinas is the ideal spot to press the reset button after a long year. If you crave adventure, Las Catalinas is the beach town for you, with 26 miles of world-class, single-track biking trails that feature stunning views of the coastline and valley vistas. The town is also bordered by two of the best beaches on Costa Rica's Pacific coast. Guarded just enough from the southern swell, Las Catalinas is a haven for water sports enthusiasts, and consistent moderate waves make it ideal for body surfing and boogie boarding as well as standup paddle-boarding (SUP) and sea kayaking. Book a stay at Santarena Hotel to fully immerse yourself in life in Las Catalinas.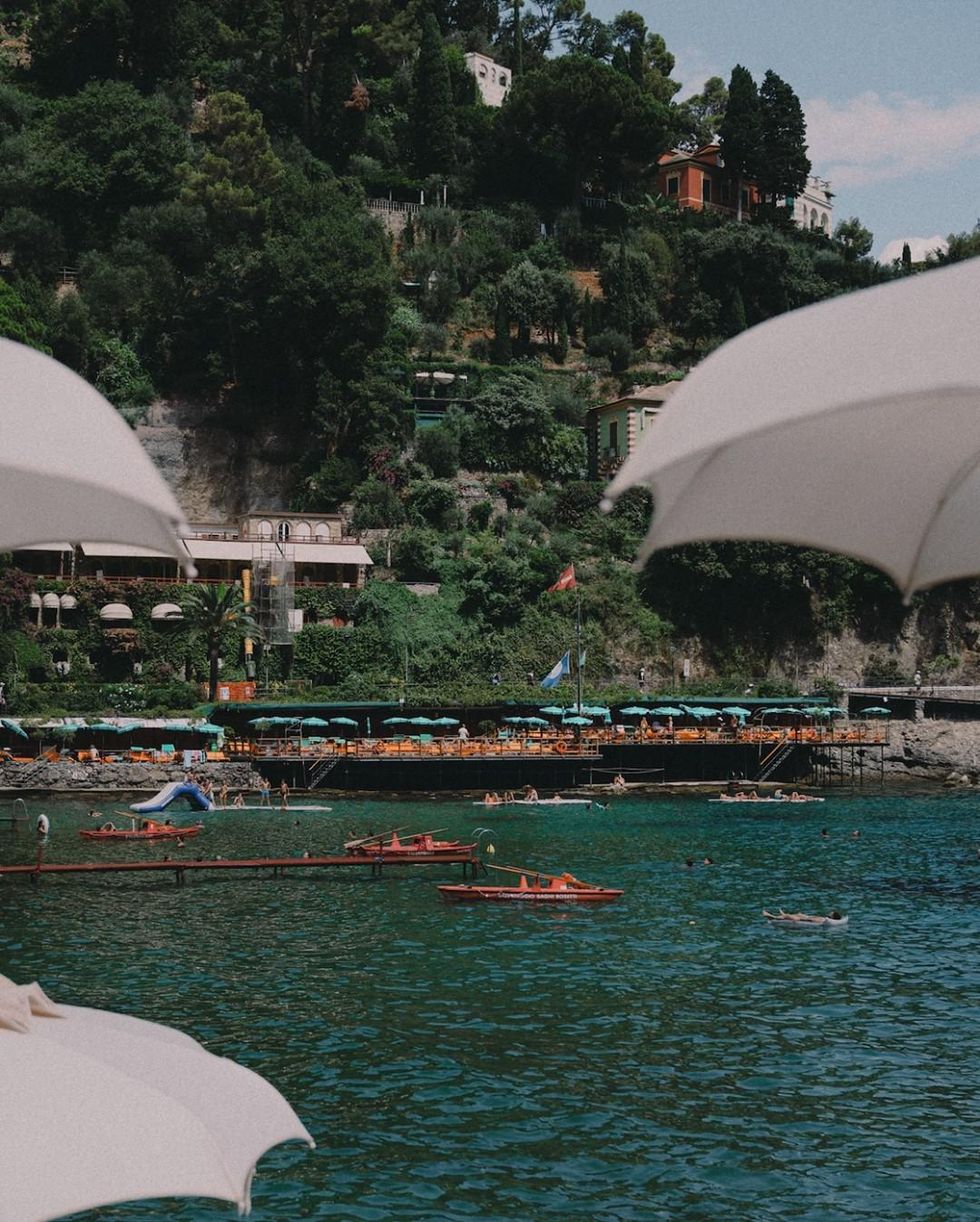 Photo: Courtesy of Instagram/@belmondsplendidomare
The small town of Portofino stretches along San Fruttuoso Bay, proving true to the Instagrammable moments of Italy with brightly colored houses dotting the shoreline of the clear blue waters. For tourist-free views and a deeper dive into the history of this fishing village that enamored aristocrats, politicians, and celebrities, plan for a spring or autumn visit and enjoy an insider look at the beach town. Book a stay at the Splendido Mare, A Belmond Hotel, which reopened on May 1, 2021, following a complete restoration by Paris-based FESTEN Architecture. Inspired by its history in a fishing village—where there has not been a new house built since 1935—Splendido Mare features antiques including fruitwood armchairs by Paolo Buffa and Gio Ponti, walnut armchairs by Ulrich Guglielmo, and table lamps by Oscar Torlasco. Locally sourced elements include terracotta tiles from Impruneta, ceramic tiles from Garfagnana, and marble from Carrara. The new restaurant, DaV Mare, focuses on seasonal and locally sourced ingredients, and signature dishes include a humble tomato pasta (paccheri alla vittorio). For dessert, do not miss the little gelateria in the heart of piazzetta. Explore the Italian Riviera by sea on a traditional Lingurian boat, or spend the afternoon under the sun with complimentary reserved sunbeds at Bagni Fiore in Paraggi, largely considered the most exclusive beach in northern Italy.
Todos Santos, Baja California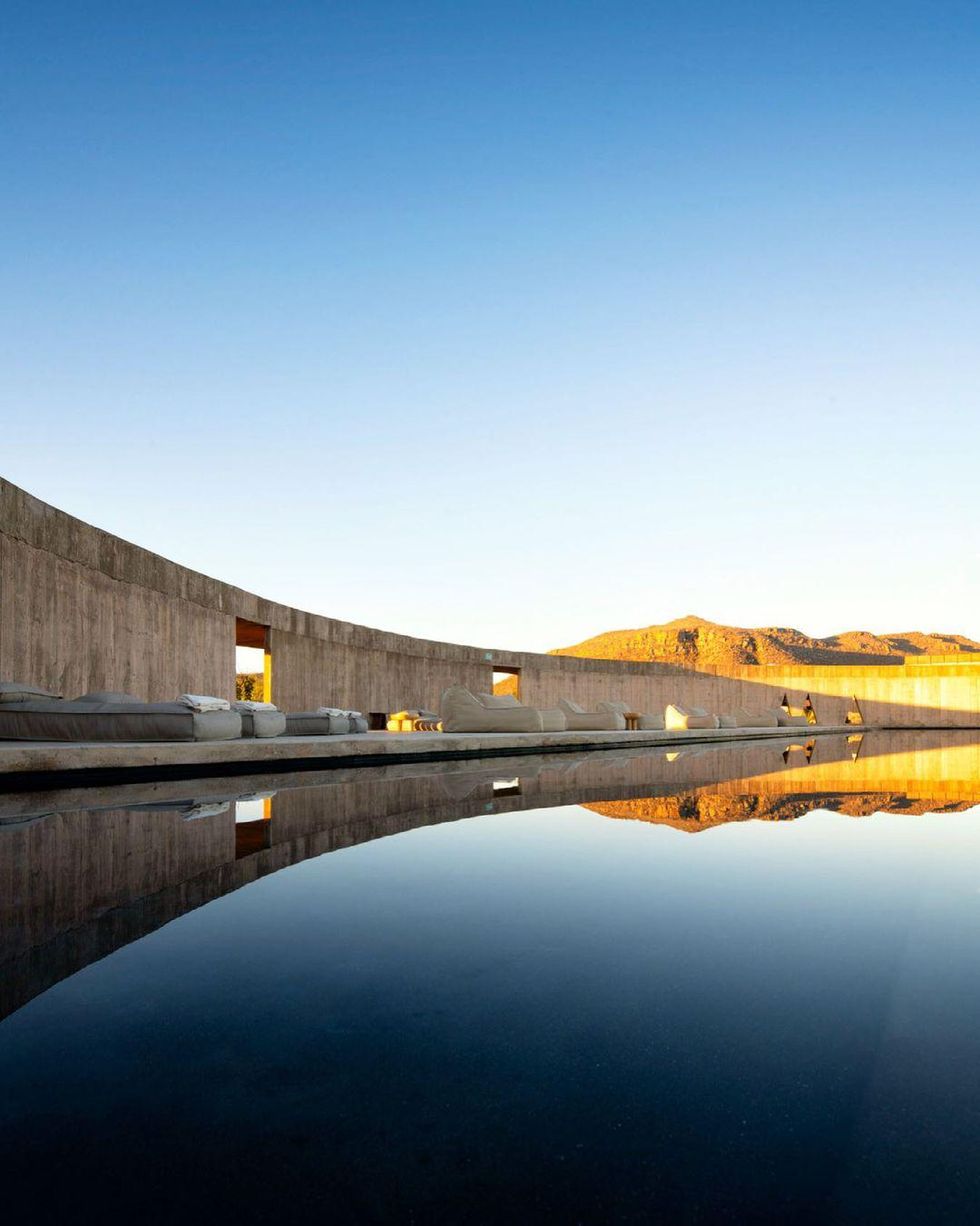 Photo: Courtesy of Instagram/@paraderohotels
For West Coasters, the town Todos Santos is a hidden beach-town treasure. Less than 50 miles from San Jose del Cabo Airport (and the busyness of Cabo), Todos Santos has 355 days of pristine weather per year and has become renowned as a relaxed surf town and a haven for outdoor enthusiasts, with experiences at the heart of the town. Indulge in surfing for different levels at Cerritos or San Pedrito beach, guided hiking, and mountain biking along the Pacific coast. Paradero Todos Santos is the place to stay with an on-site 100,000-sq.ft. botanical garden with 60 endemic species, artisan-made furniture from Mexico, a below-ground spa inspired by a secret watering hole in Todos Santos, and an open-fire kitchen with a traditional Oaxacan clay oven.