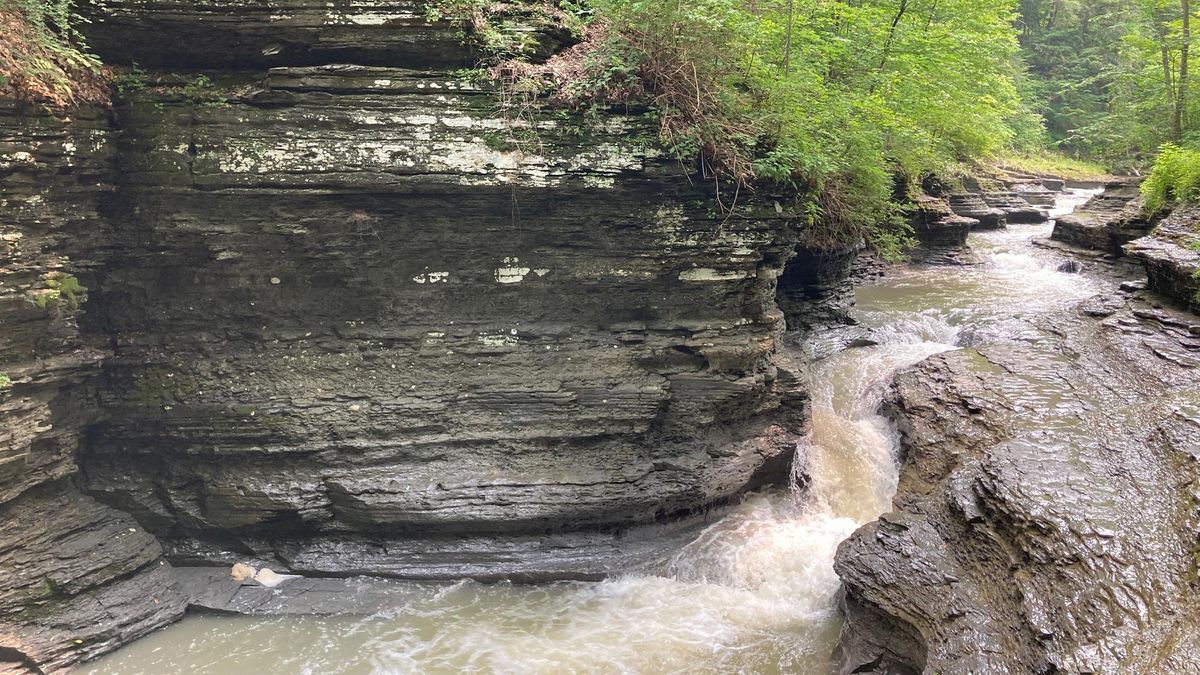 Travel
Wine, Waterfalls, & Wooded Hillsides: A Guide to the Finger Lakes
Meet your next travel destination.
Nicole Kliest
Millions of years ago, during the Pleistocene Ice Age, a series of deep, plunging trenches carved by glaciers began forming to become what is now known as New York's Finger Lakes. This collection of eleven north-flowing lakes is surrounded by verdant splendor, and visitors to the region are rewarded with internationally recognized wines, breathtaking waterfalls, and a surplus of opportunity to unwind.
Though destinations like the Catskills and Hamptons tend to beckon the majority of summer crowds on the East Coast, a visit to the Finger Lakes offers a less-frequented respite that's equally appealing. You'll find that the majority of wine tasting, dining, and accommodations are in close proximity to the area's three main lakes—Cayuga, Seneca, and Keuka—and that visiting is most successful via car. Ahead, a guide to enjoying this underrated locale.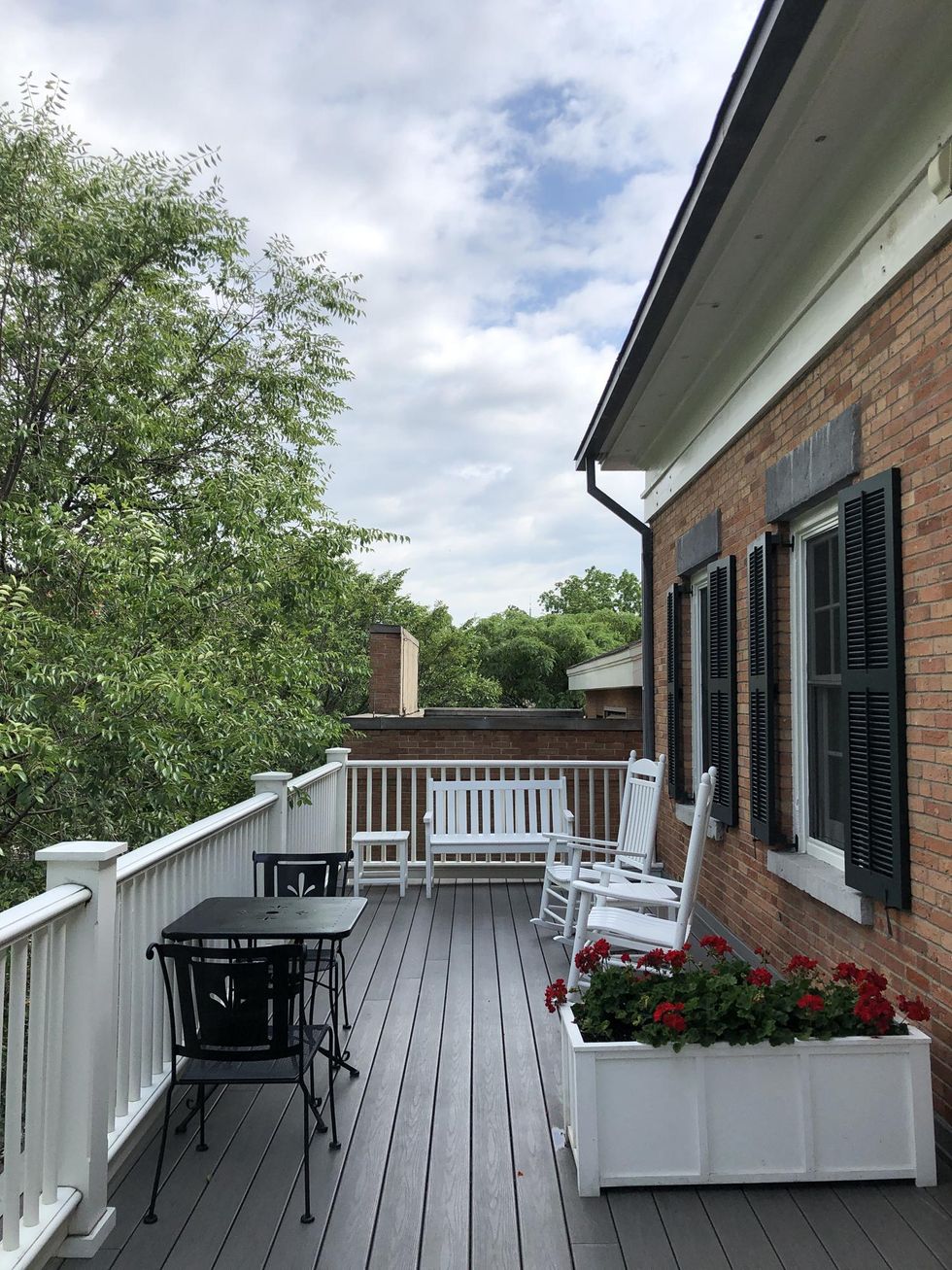 The picturesque village of Aurora was founded in 1789 and is situated along Cayuga Lake. The Inns of Aurora—there are five—all dot the storybook main street, spanning less than one square mile. Each property is distinctive, like The Aurora Inn, which was built in 1833 by New York Times co-founder Colonel E.B. Morgan and is home to 1833 Kitchen & Bar, a lakeside lawn with a fire pit, and access to free rentals including kayaks and bicycles. The luxury resort also just opened a 15,000-square-foot spa set on 350 acres of rolling farmland complete with an Ayurveda-inspired treatment menu and six indoor and outdoor hydrotherapy pools. Other properties in the region offering an immersive glimpse of the past include Belhurst Castle and Geneva On the Lake.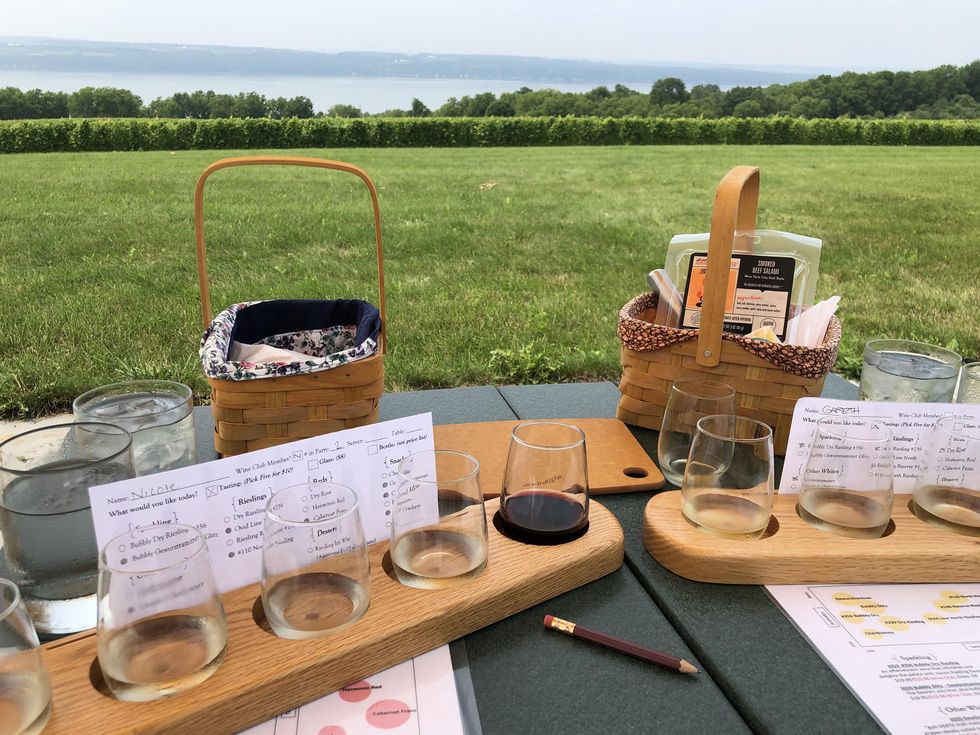 Winters are harsh in the Finger Lakes, making viticulture an ongoing challenge. Thankfully, the deep lakes combined with steep slopes lend a helping hand by preserving summer's warmth and creating a more hospitable environment for grapes to grow. Riesling and Cabernet Franc are the two dominant wine styles you'll find there, but other varietals such as Gewürztraminer can also thrive. Red Newt, Hermann J Wiemer, Ravines, Heart & Hands, and Boundary Breaks (among others) are all standout tasting destinations. The latter is located close to Seneca Lake—the deepest of the eleven, coming in at 618 feet—and is run by co-owners Bruce Murray and Diana Lyttle. Enjoy a flight of their world-class pours (five for $10) while relaxing on an Adirondack on the back patio overlooking the vines.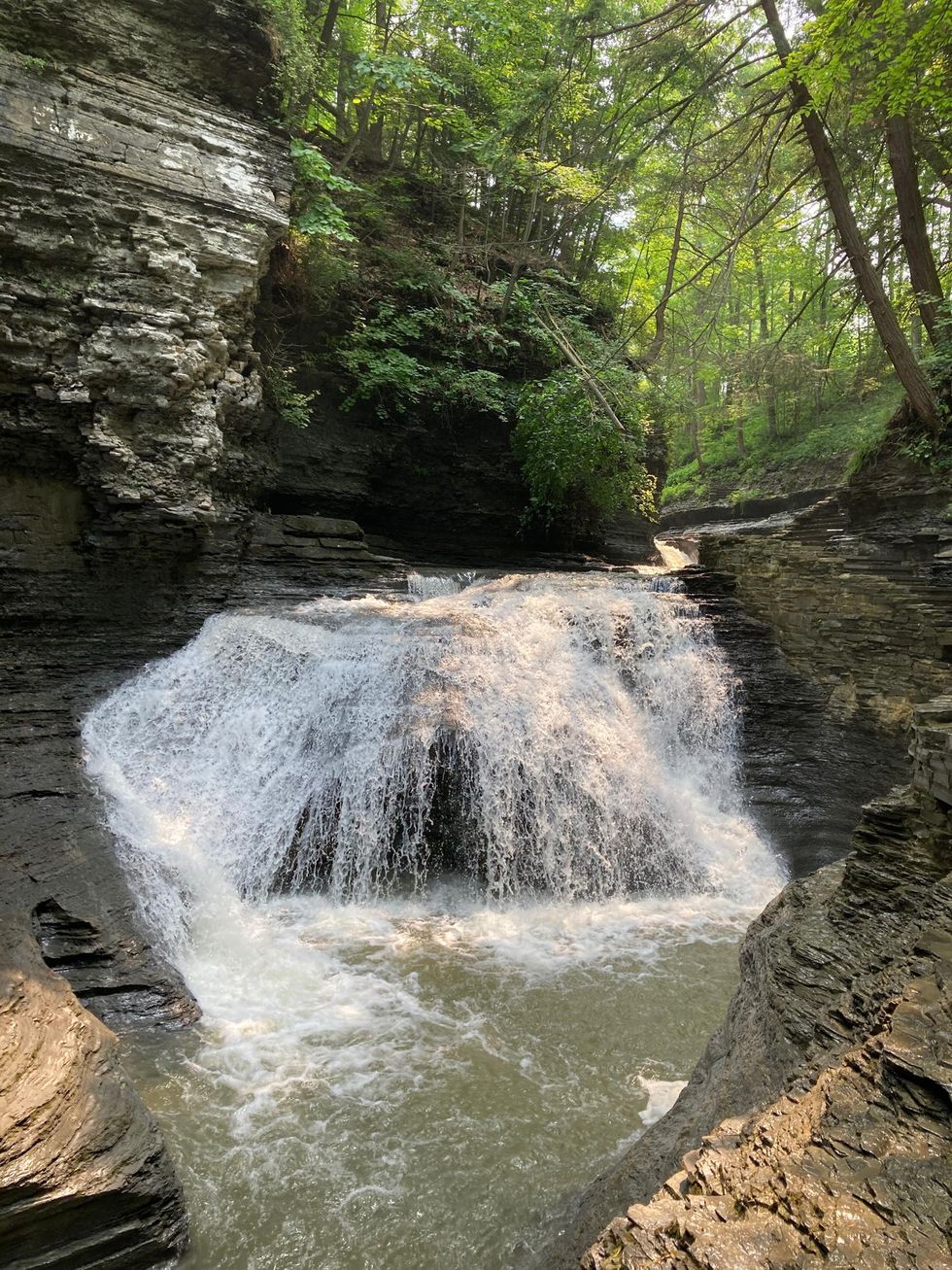 A visit to the Finger Lakes will no doubt scratch your itch for nature. Kayaking, boating, hiking, bird watching, and myriad other activities are easily accessible throughout the region. Watkins Glen State Park is arguably the most popular destination, thanks to its mesmerizing path that leads visitors along 19 waterfalls past 200-foot cliffs overlooking a gorge. Buttermilk Falls State Park also shouldn't be missed; five trails offer diverse landscapes to explore Buttermilk Creek as it drops 600 feet through a gorge. Last but decidedly not least, Taughannock Falls State Park, where you can witness a 215-foot plunge waterfall firsthand.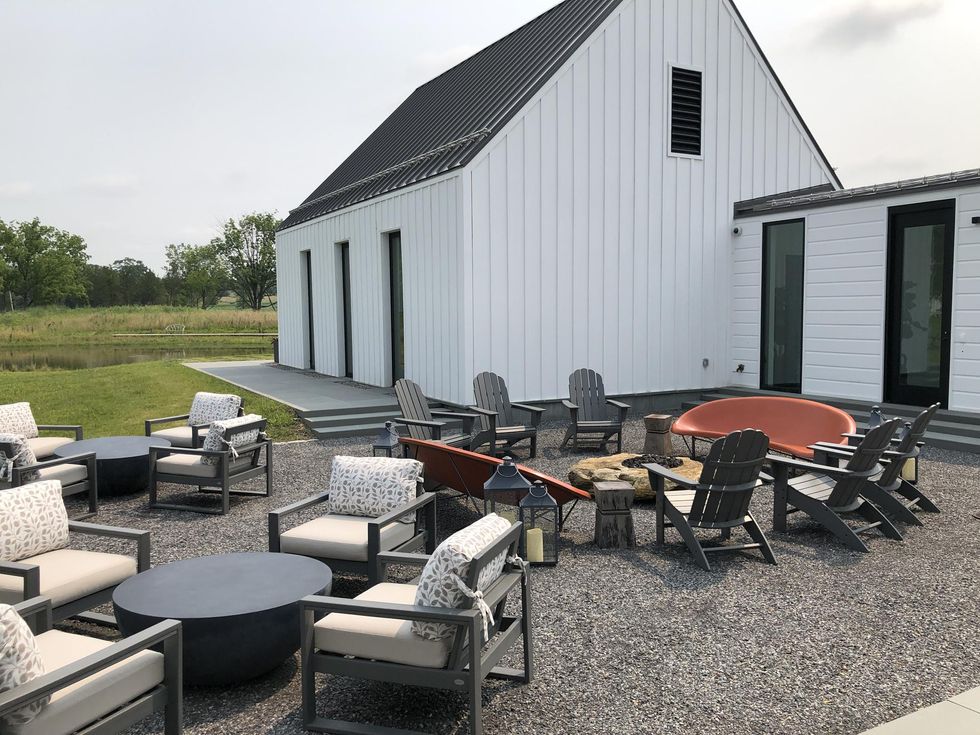 A day of hiking and wine tasting warrants culinary indulgence. This can be found at F.L.X. Table by chef and master sommelier Christopher Bates, an intimate 14-seat restaurant in Geneva. If you're wrapping up a visit to the wondrous waterfalls of Watkins Glen, head over to Graft Wine + Cider Bar afterward for a Riesling and nibbles. Stonecat Cafe is a great option for a tranquil outdoor meal, and if you happen to be in town on Saturday or Sunday, the Ithaca Farmers Market is an artisanal experience you won't want to miss out on.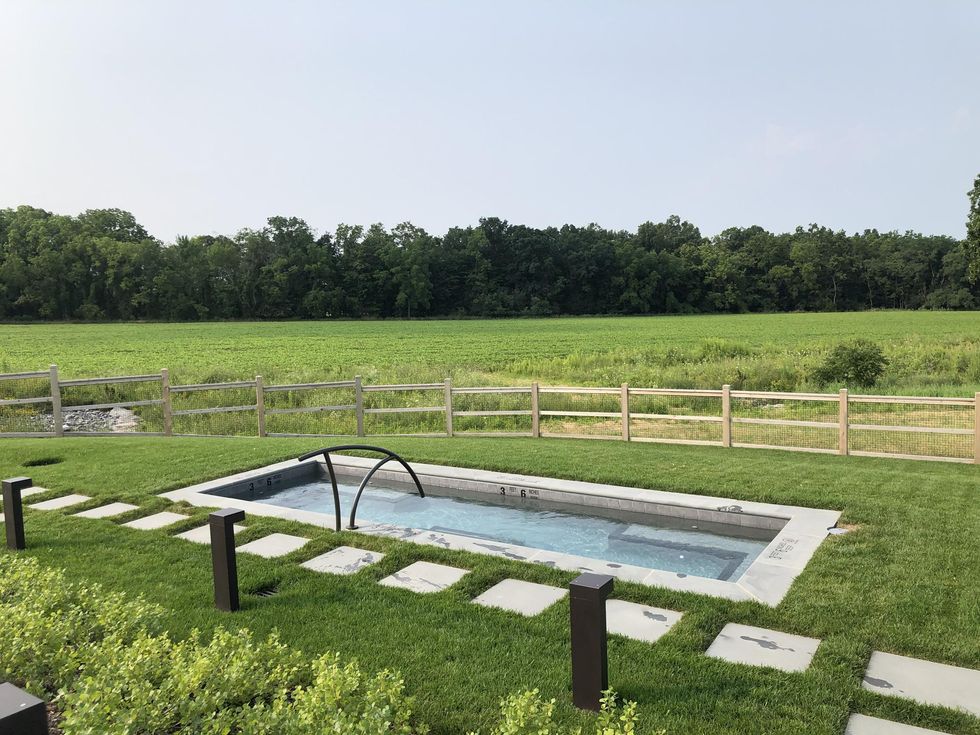 The mosaic of small towns and villages that comprise the region are chock-full of history and charm. Seneca Falls is the birthplace of the Suffrage Movement, Ithaca is home to Cornell University, and other quaint destinations including Geneva, Skaneteles, Hammondsport, Aurora, and Canandaigua all contribute to what makes each trip to the Finger Lakes its own unique adventure.

Want more stories like this?
The Ultimate Austin Beauty & Wellness Guide
The 7 Best Under-the-Radar Greek Islands to Visit
Road-Tripping Through Puglia: Sea Grottos, Whitewashed Villages, & Ancient Ruins

True