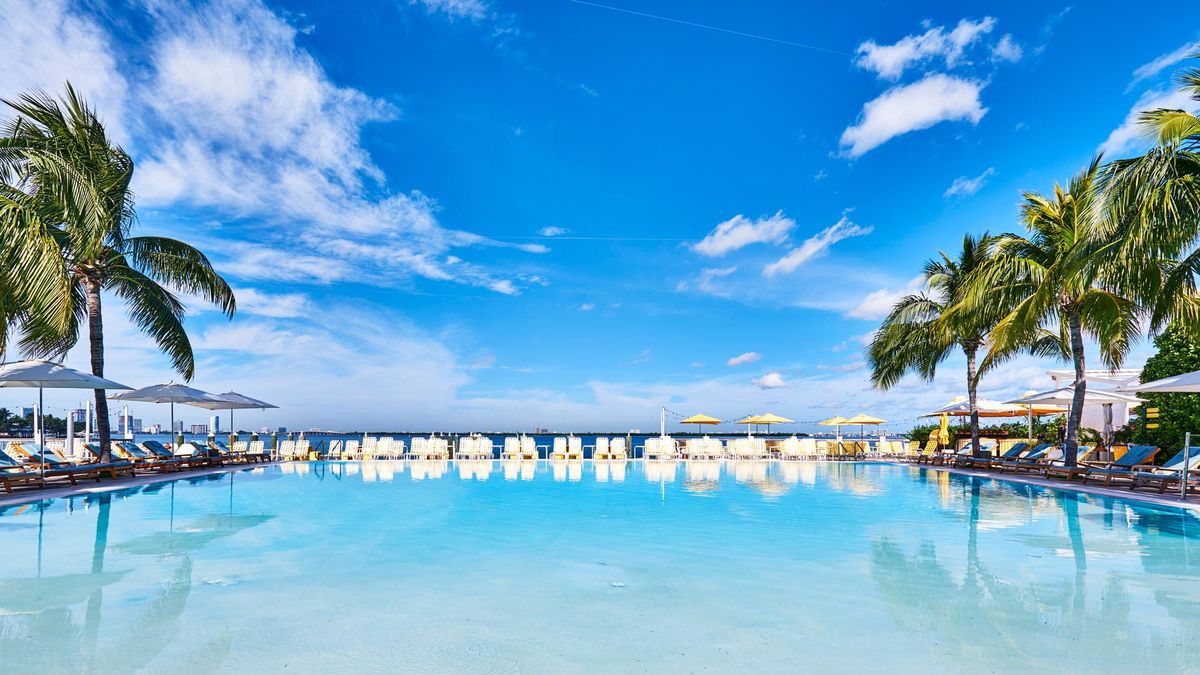 Travel
How Seasonal Cities Became Year-Round Destinations
Sound interesting? Here are several to seriously consider.
It's no secret that the travel industry has experienced a time like no other this past year, with restrictions and new mandates enforced, ultimately putting the entire ecosystem to the test. The role of travel has taken a new profound meaning in our lives, proving that the industry could, in fact, adapt and return stronger than ever. While hotels and restaurants have certainly played their part in reviving the travel experience, it is the cities to whom we owe our gratitude. The cities' infectious sense of optimism and creative solutions turned seemingly seasonal destinations into desirable year-round stays.
This year, seasonal cities have shifted their narrative—think luxury resort ski towns extending beyond the slopes, and tropical destinations evolving past November through February. We spoke to industry insiders immersed in these evolving cities to reveal how once-limited cities pivoted their strategies to transition into burgeoning destinations, no matter the time of year. Through leveraging local culture with newfound city pride, taking advantage of natural attributes and native landscapes, and maximizing the off-season by creating destination-specific experiences that cater to locals as well as visitors, these cities have evoked a new, purposeful way of travel. "Cities can become more attractive as year-round destinations by making a conscientious effort to make life interesting and engaging, equally, for both locals and tourists," says Brendan Drewniany, the director of communications at luxury travel company Black Tomato. "It's important to embrace compelling cultural festivals that don't take over the town but instead feel collaborative, celebrating and supporting local culture and, in turn, local economies, especially in places where residents are reliant on seasonal work."
Ahead, we're revealing the seasonal cities that have successfully manifested as year-round destinations, making travelers fall back in love with city culture to give them a reason to stay beyond the leisures of good weather and must-see attractions.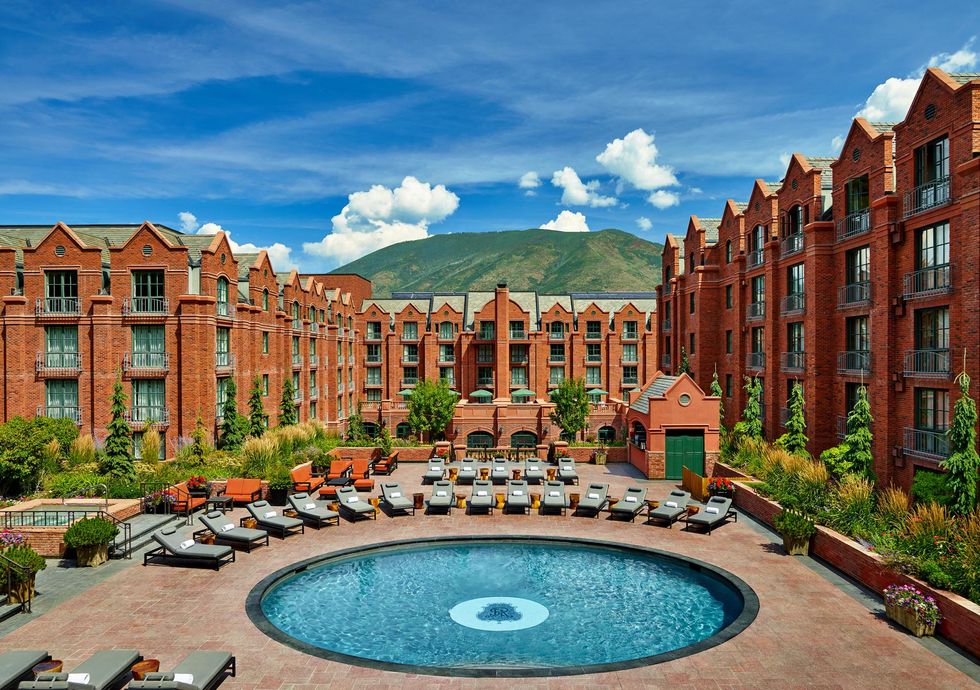 Photo: Courtesy of The St. Regis Aspen Resort
As a renowned ski destination beloved by both international and national travelers, Aspen has recognized that tourism is a major force for the city; thus, they have emerged by celebrating the quiet season and understanding the importance of comfort in long-term stays. A brief anecdote: Earlier this spring, I ventured to Aspen as my first real vacation of the year. I immediately studied the city's anticipation and proactive approach to expanding their season. I was stunned when I felt like a hotel could become home through the St. Regis Aspen Resort's transformation of the property—both physically and through the scope of offerings—making leaving the property seem unnecessary. Heather Steenge-Hart, area general manager of Luxury Mountain Resorts [Marriott International], explained that the pandemic had given them a real opportunity to reimagine every guest interaction and set new expectations for travelers and the industry. "Over the past year, Aspen became both a long-term vacation destination and a place for permanent relocation for many people. With vaccines becoming more readily available and consumers becoming more comfortable with traveling, we are very optimistic for the upcoming summer season—and the coming year." She adds, "Instead of the guest needing to seek out different experiences outside of the resort, we've made it a priority to bring experiences to the guests and into the resort through various partnerships."
According to Drewniany, "Aspen is a prime example [of a seasonal city becoming a year-round hot spot]. While the destination, of course, has never had trouble attracting people in the winter, it's become so popular year-round the shoulder season almost doesn't exist. With the creation of The Ikon pass, this bit of innovation helped Aspen compete with other resort destinations by diversifying the number of mountains you can ski on, making it more appealing to a wider audience. The city council has encouraged commerce and tourism (without bringing in mega-chains) by embracing major festivals, sporting events, and cultural gatherings, from The X Games and Food & Wine Festival to the Jazz Fest (which is around Labor Day), by design extending the season. The Aspen Institute and Ideas Festival celebrate thought leadership and creativity in all its forms, making it an attractive destination for an array of different types of people," he adds.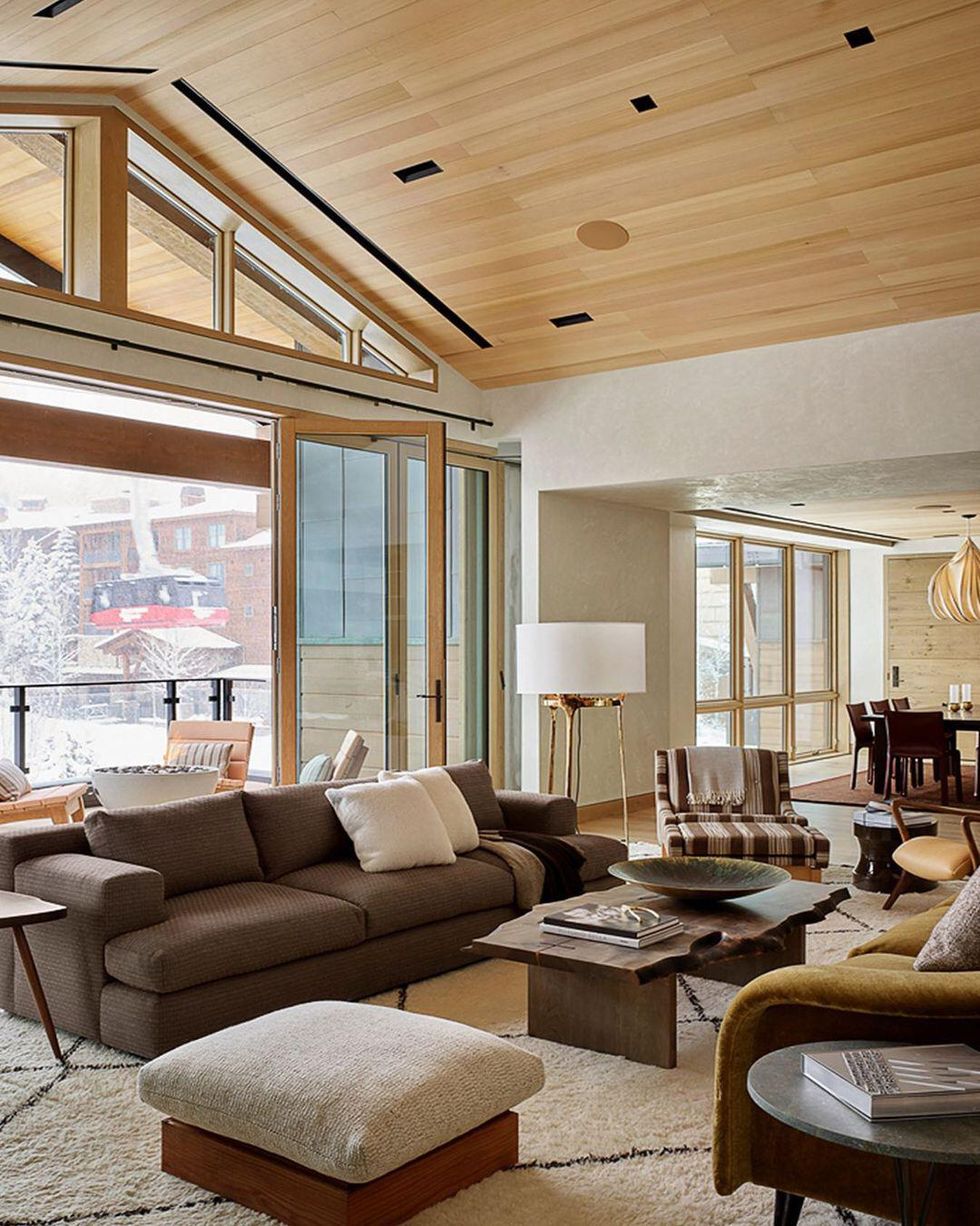 Photo: Courtesy of Instagram/@calderahouse
There have been a plethora of unintended silver linings of the past year. Zach Weiss, brand consultant, editor, and travel insider, says it quite perfectly: "I think being contained to our own country led us all to fall back in love with the American West and Western destinations—both the popular ones and those slightly off the beaten path. [The cities] have been quick to transform the spring/summer season into a full-fledged 'moment.' My favorite spot I visited last summer was Jackson Hole, Wyoming, which, as a non-skier, is usually a food-and-drinks destination, but I found myself being much more active."
Last summer, road trips became the way to escape for many Americans and a chance to rediscover the beauty of the West—specifically, Jackson Hole, Wyoming. According to Nina Libby, the vice president of marketing at the intimate, boutique hotel Caldera House, Jackson Hole was able to make a real change: "We had to create more experiences that are unique to the destination and stand out to a traveler who wouldn't typically go to a destination during that time period. For instance, a culinary pop-up, a must-see art exhibit, a wellness retreat, and highlighting the ways your destination caters to more purposeful travel and outdoor experiences.
"There is an ongoing draw towards natural experiences and a shift toward more sustainable and purposeful travel," she adds. "Caldera House focuses on experiences outside the hotel and creates custom itineraries for our clients so they can experience what really makes Jackson great: the outdoors! The best time to come to Jackson in the summer is mid-June through the end of September. I would recommend checking out the Jackson Hole Rodeo, heading to Diamond Cross Ranch for horseback riding and a horse whispering demonstration with cowboys, fly fishing, a wildlife safari in Grand Teton National Park, guided hiking, visiting Jenny Lake, and checking out Astoria Hot Springs." Cities like Jackson Hole have undoubtedly proven to be year-round attractions because of the yearning to return to nature in travel.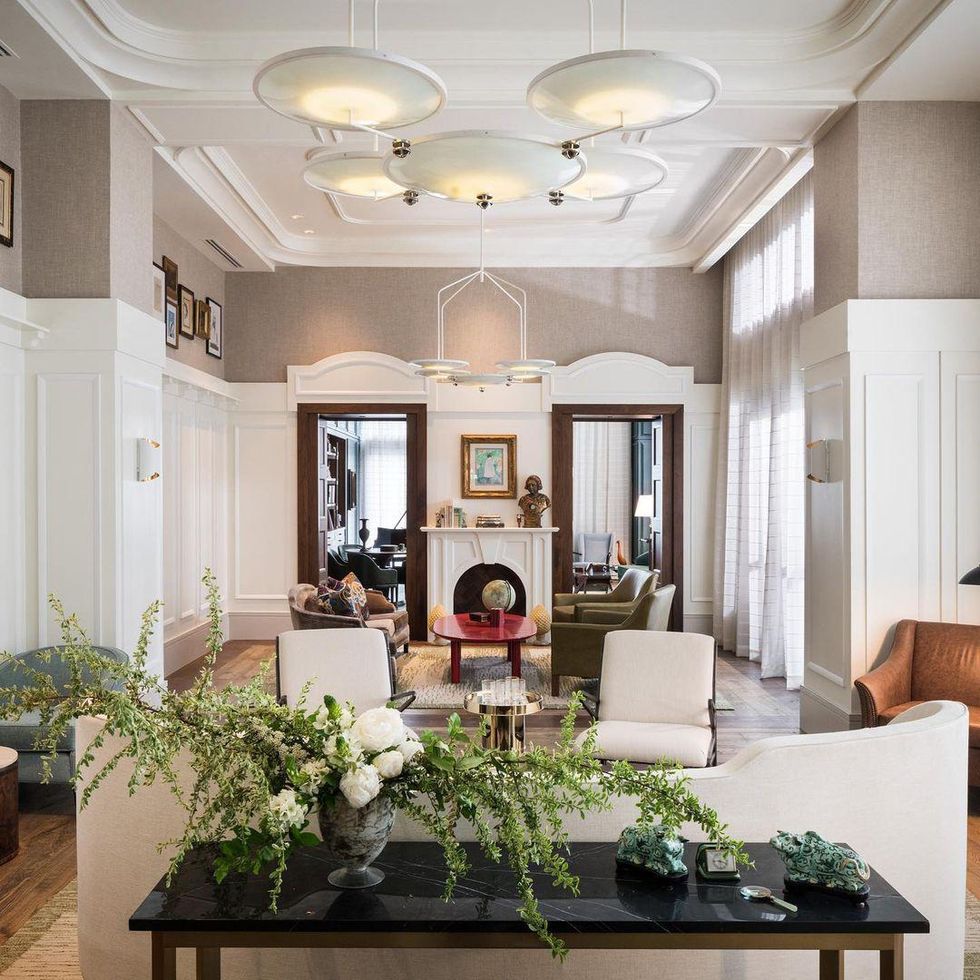 Photo: Courtesy of Instagram/@perrylanehotel
As a historic town with iconic sites like the Savannah Historic District, Forsyth Park, and East River Street, Savannah, Georgia, has refocused the attention on themselves to become a year-round destination. While the city was able to maximize on their mild weather in the winter and breathable summers, the city's historic appeal led to local discovery, making it an attractive holiday spot.
Tressa Wright, the director of sales and marketing for the charming Perry Lane Hotel, A Luxury Collection Hotel in Savannah, advises, "To be a year-round destination, a city needs to have great places to eat and visit. Guests are looking for activities, and leisure-driven destinations like Savannah give people a way to spend their free time outdoors. I would suggest any outdoor activities through Outside Brands or walking tours through Genteel and Bard.
"We launched an Afternoon Tea in the Library program, offered Sunday through Wednesday in the hotel's cozy library. While so many cultures participate in various forms of tea rituals, the South has embraced the tradition in a way that makes it all our own. From the exquisite tea sets to indulgent bites, from soothing selections to touches of booziness for those that dare, we seek to make Afternoon Tea more than just an option for refreshments; it's an experience and occasion to remember," she adds.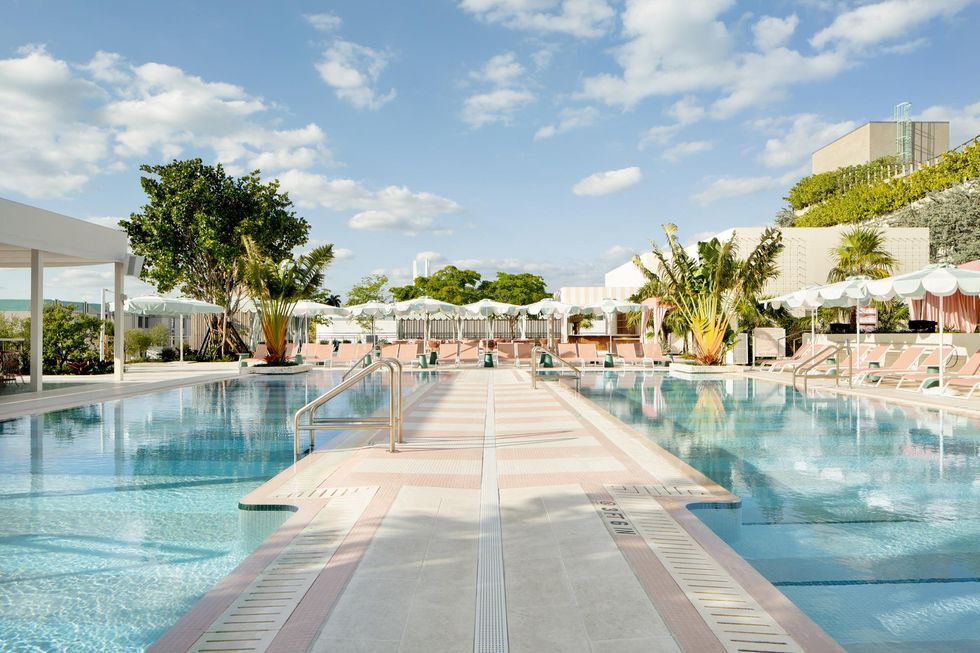 Photo: Courtesy of The Goodtime Hotel
The city of Miami is growing up. For the CEO of Standard International, Amar Lalvani, "Miami has changed a lot since we opened The Standard almost 16 years ago. Back then, it was so slow in the summer that much of our staff would come up to the New York properties during those months. That's almost unimaginable now." And according to Oneika Raymond, travel journalist and TV host, "COVID restrictions and fears when it comes to international travel [have] meant that domestic destinations have been very popular among U.S. travelers. Miami has transformed from a haven for spring breakers and snowbirds into a city Americans are traveling to year-round. It's particularly become popular for longer stays, as remote work has become part of our new normal."
With buzz that Miami is being deemed the new Silicon Valley or the next Wall Street, the city's ability to evolve and expand has set it apart from being just a weekend getaway in spring. Jessica Goldman Srebnick, CEO of Goldman Global Arts and Goldman Properties and curator of the Wynwood Walls—the largest and most exciting street art museum in the world—shares her advice: "The city of Miami, while young, has continued to develop as a year-round destination. We are unmatched when it comes to first-rate hospitality and retail, activities on the water and on land, dynamic and inclusive cultural offerings, more and more business setting up shop (finance, tech), a multitude of nationalities and languages, and, of course, a solid dose of glamour. Miami is really growing into the city of the future. Embrace what makes your city unique. Don't try to copy other cities, but dig into the history and the DNA of your community and celebrate it in unique ways. Support businesses looking to open or relocate to your cities. The attitude of all must be optimistic and full of gratitude, the thinking courageous, the desire to be inclusive."
It also cannot be ignored that due to its weather, Miami had the luxury to continue to evolve and expand by fusing indoor and outdoor spaces, from the opening of Baia Beach Club at the new, reimagined Mondrian Hotel to iconic restaurant openings like Carbone Miami with massive indoor and outdoor seating. David Grutman, a hospitality entrepreneur, owner of Groot Hospitality, and familiar face in Miami, says, "We're always thinking about programming and experiences. Some of this is season-dependent, but for the most part, what we offer through Groot can be enjoyed year-round: great food, great drinks, great atmospheres, and experiences that will keep you coming back for more." Grutman, along with Pharrell, just opened the Goodtime Hotel, which embodies his ethos. "By continuing to offer and [provide] variety in terms of overall ventures, whether it's a nightclub, restaurant, or hotel, we deliver experiences that visitors won't forget and that they want to talk about."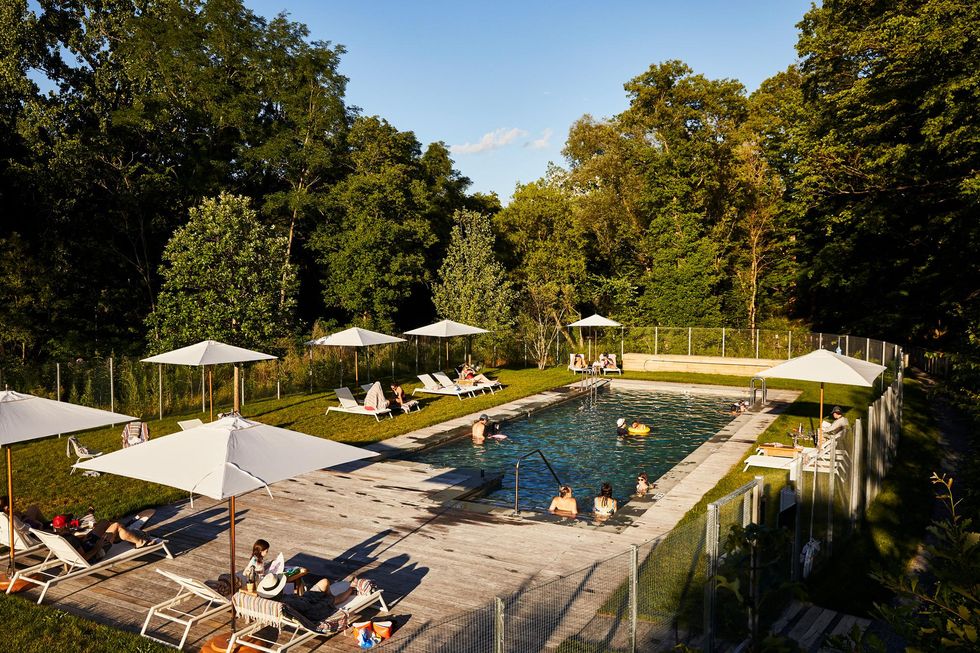 Photo: Sidney Bensimon
A travel trend that will continue to emerge is the craving for more remote destinations and bespoke experiences. While the Berkshires have long been seen as a summer destination, this winter proved the location to be quite versatile. "Many of our guests this winter simply enjoyed a change of scenery, our minimalist design, cozying up in our daybed window nooks, reading from our curated book collection, or starting up a knitting or embroidery project and then having some cocktails by the fire. Multiple families could travel together and enjoy firepits, snowshoeing, or sledding in a safe, socially distant way. It became a great way to meet up and explore the outdoors together," says Tracy Remelius, the art and adventure coordinator of TOURISTS, the hotel and riverside retreat in the Berkshires.
"This past year gave us an opportunity to level up our guest experience in so many ways," Remelius adds. From a curated selection of books and in-room craft kits to culinary classes and art hikes exploring local outdoor exhibits, Remelius wanted to be sure that any guest who wanted to stay isolated from others for safety could do that. Vicki Saltzman, the director of communications of The Clark Art Institute, reveals the secret behind the magic of the Berkshires: "We feel fortunate that in the Berkshires in general, and Williamstown in particular, our local community businesses and our cultural institutions work closely to put the visitor experience at the forefront every day of the year."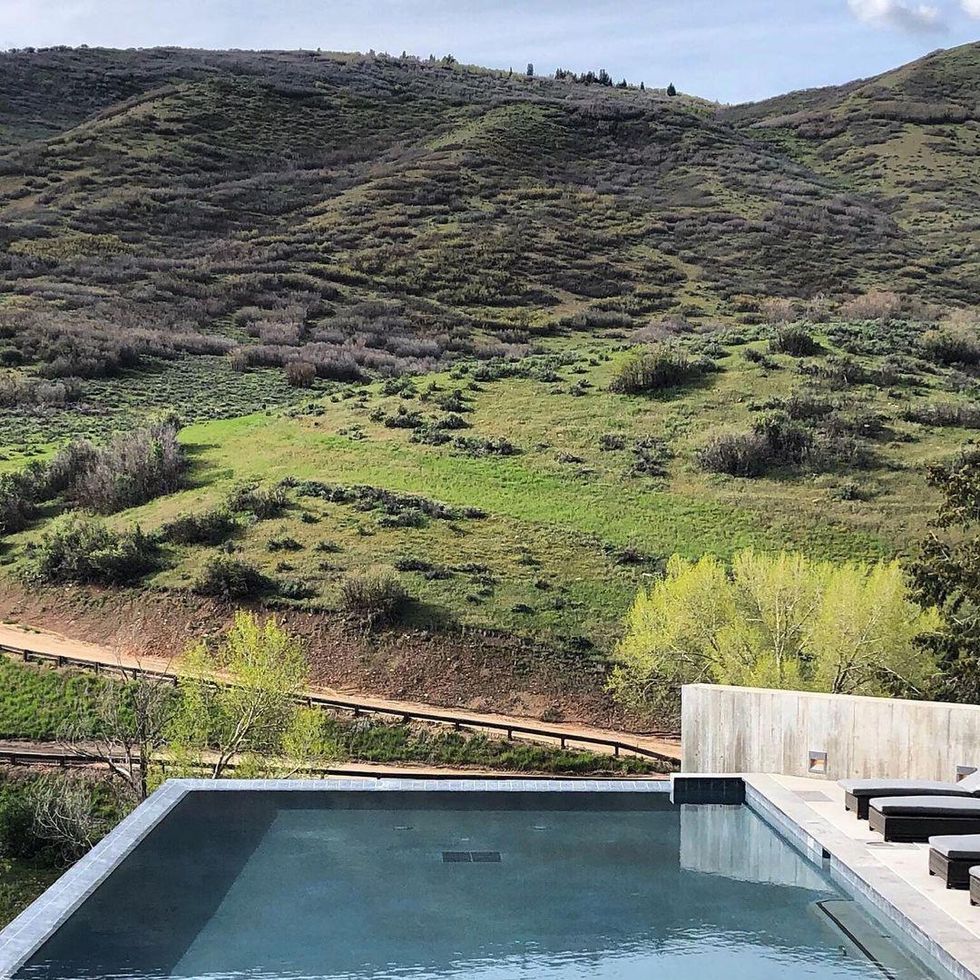 Photo: Courtesy of Instagram/@blueskyauberge
Similar to Jackson Hole, Park City was put on the map as a road-trip must-see. This city's strategy to become a year-round destination is simple: Find the spark of the off-season, and capitalize on it.
"Find the 'golden nugget' of the off-season," proclaims Jessica Cook, the area director of sales and marketing for The Lodge at Blue Sky, Auberge Resorts Collection. "For example, in the mountains, April and May tend to be referred to as mud season; [however,] there is so much [more] going on in the region in springtime. Ungulates like deer, moose, and elk shed their huge antlers each spring; you can go on hikes to search for antler sheds, which is such a special memento. It's also very green and lush due to all of the snow melt, making way for vibrant bursts of wildflowers. So, for us, it's not mud season, it is wildflower season and it is antler shed season—just wear layered clothing, and you can stay outside all day. For cities, try and find the unknown story about that city during the months that may not be [the] obvious travel times. At The Lodge at Blue Sky, Auberge Resorts Collection, we always say, 'There is no off-season, there's just dressing appropriately for the elements.'"
In Park City, there are endless summer options to explore. Cook recommends hiking through Guardsman's Pass, which takes you up to Deer Valley, and venturing Gracie's Farm, an organic farm that is entirely female-run at The Lodge at Blue Sky. The talented team of "FarmHers" can take guests on tours of the farm, teach them about harvesting vegetables, sustainable growing practices, jarring and pickling classes, harvesting wildflowers to make personal tea blends, and outdoor farm picnics.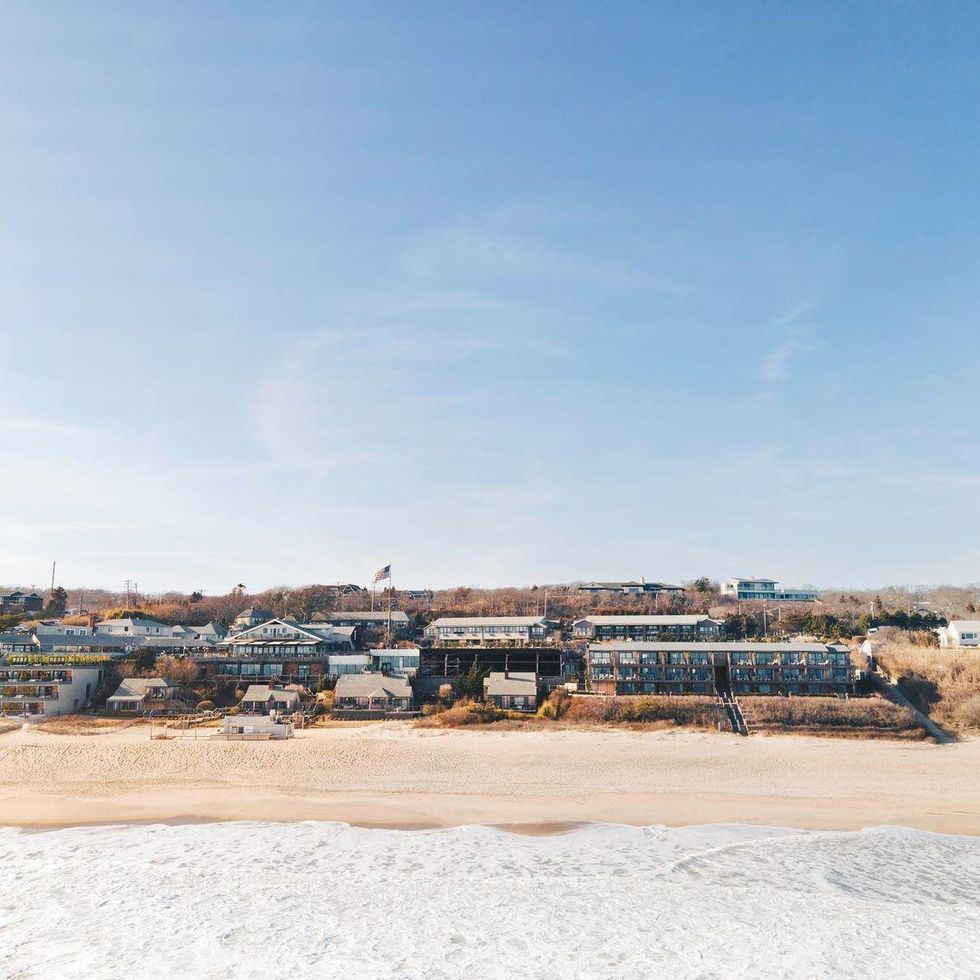 Photo: Courtesy of Instagram/@gurneysresorts
For New Yorkers, the Hamptons season—May through August—never quite ended this year. With many New Yorkers and East Coast residents craving additional space, the Hamptons rapidly pivoted from short-term stays to long, permanent ones. Perhaps the most appealing aspect of this new, modern Hamptons is this newfound focus on wellness. According to Dria Murphy, wellness expert and CEO of Alise Collective, "I think one reason people have been hesitant to embrace the Hamptons year-round in the past is that all the wellness staples and treatments people rely on in Manhattan were just not present in the same way. Over this past year, the presence of health and wellness out East has really made a year-round stay possible without sacrificing your wellness routine. For example, last summer Sollis Health was present for at-home COVID testing and house calls, ORA Space did at-home acupuncture, NutriDrip did at-home IVs, and Rejuvenation Health was out East with treatments and biologic dentistry."
George Filopoulos, the owner of Gurney's Resorts, reveals how the properties managed to embrace the new season of winter in the Hamptons: "This winter, several businesses embraced the increase in demand for outdoor living; at Gurney's Montauk, in addition to offering outdoor dining from our signature restaurants, we created a one-of-a-kind Bungalows by the Sea concept with open-air fire pits, private bungalow seating, and seasonal menus and festive cocktails—these were so popular that we just launched the spring bungalows in partnership with famed wedding and event designer and founder of Fête, Jung Lee." This will also live throughout the summer season.
And this coming summer, expect the Hamptons to continue to create unique wellness experiences while embracing the outdoors. Chase Lerner of The Reform Club in Amagansett says, "[As we] transition into spring and summer, we [will] have our outdoor spaces open for guests to take advantage of—we are on a sprawling five acres, which allow our guests to wander through our gardens and apple orchard without ever having to leave the property. We also have many partnerships and programming in the works throughout the warmer months that we will continue to build out year-round, including The Agdal Method, taught by Nina Agdal, and Skyting Yoga taking place on the weekends from May through September."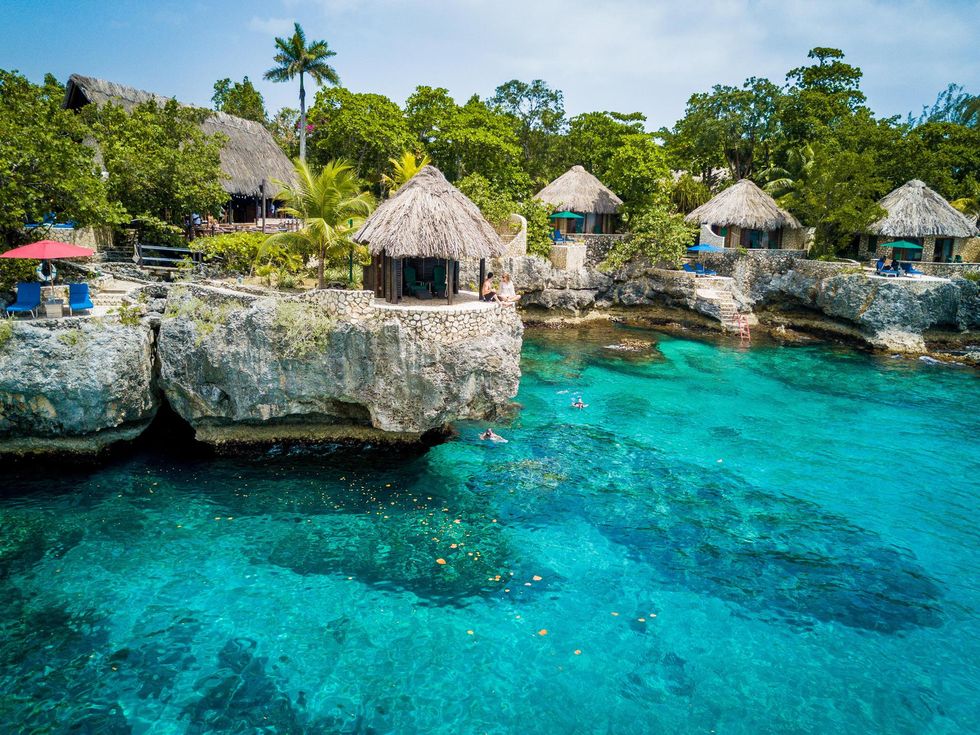 Photo: Corey Hamilton
Historically, the Caribbean has been a seasonal destination with a booming tourist season in the winter for those who want to escape colder climates. This past year, Caribbean islands—Jamaica, Puerto Rico, and Anguilla, in particular—encouraged long-term stays and leveraged the local markets to prove the islands' appeal beyond the busy season.
For Paul Salmon, owner of Rockhouse and Skylark in Negril, Jamaica, it was crucial to rethink the way to do things to create not a new normal, but an extraordinary normal as he found his way to the other side of the pandemic. "While we always reduced rates seasonally in the summer and fall, over the past year, we introduced new specials to encourage long-term stays. Our 'move to Jamaica' special offers guests a 50 percent room discount on stays of four weeks or longer. With the adoption of new technologies like Zoom combined with a new acceptance of remote work, we have seen increased year-round demand from people working remotely and moving into the hotels for long-term stays. We have also pivoted our business to focus more on the local Jamaican market, particularly out of Kingston, and we have more than doubled our local guest stays."
While looking for destinations close to home but which feel worlds away, travelers have caught on to all that Puerto Rico has to offer year-round. Ben Tutt, the general manager of hotel Condado Vanderbilt, has hopes for travelers in 2021: "We hope to continue attracting travelers in 2021 and beyond with our luxury accommodations, thrilling adventures, world-class culinary, and rich history. Condado Vanderbilt has listened to what our guests are looking for and adapted to the times. We will continue to make luxury and experience accessible to our travelers by providing them with highly personalized service, unique offerings, and modern amenities. Strength in culture and diversity is important to becoming a year-round destination. Some things cannot be manufactured—like history, beaches, and favorable weather that Puerto Rico is honored to have."
With summer approaching, George Vlachopoulos, general manager of Malliouhana, Auberge Resorts Collection, is already anticipating a very busy May through August—especially for families. "Based on current booking demand, we see the trend of multi-gen and group travel continuing through 2021 and beyond as families reunite, often for the first time in over a year. We're expanding our kids' programming with a new summer camp experience which will provide unique and compelling local experiences for children of all ages." An important piece of advice from Vlachopoulos: "While the high season may feature the bulk of a destination's primary events and attractions, life still goes on, and it's important to leverage the local experiences and events that make each destination unique throughout the year. We pride ourselves in offering authentic and immersive experiences that are unique to Anguilla, from sailing excursions (Anguilla's favorite pastime) to the catch-'n'-cook fishing experience and signature spa journeys that use local Anguillan sea salt."