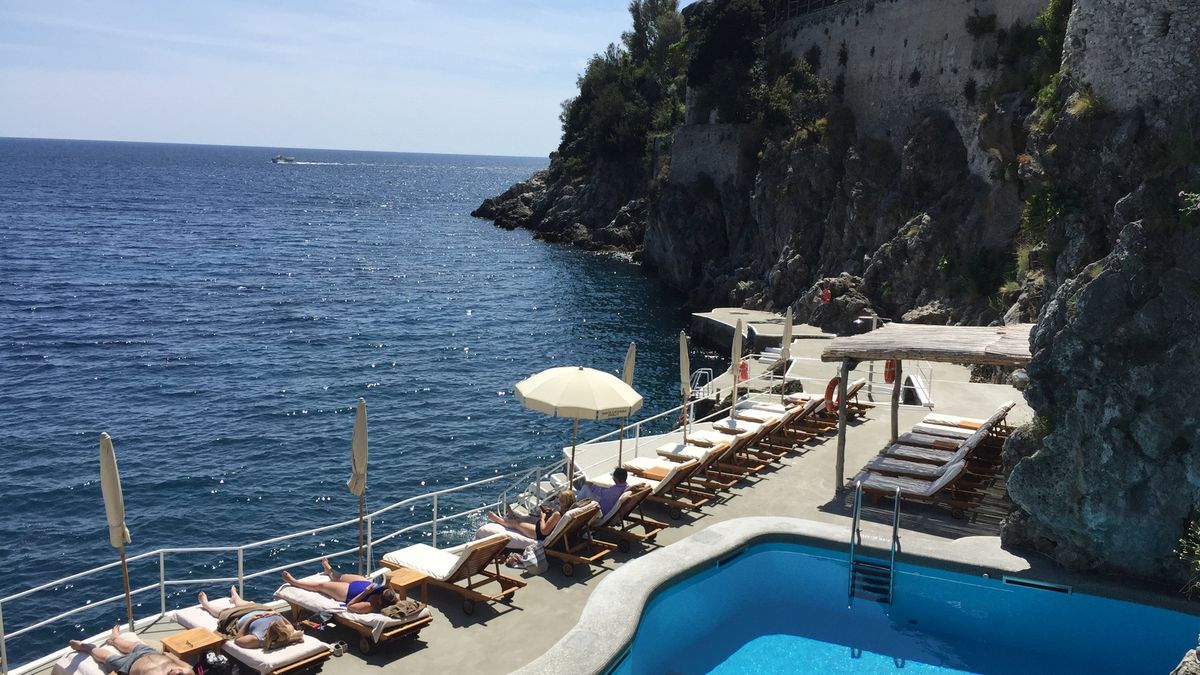 Travel
Plus, how experts are redefining travel.
Last week I set foot in a hotel room for the first time in six months and was immediately hit with an overwhelming wave of nostalgia. What was once a spontaneous endeavor and seemingly constant in my life seemed to have fallen flat due to the pandemic's restrictions. I paused to reflect in the lobby, inhaling that first-step-into-a-hotel scent—I
missed
the simple joys travel induces. I missed the rushing sensation of escaping everyday reality; the spontaneity of discovering new places; the introspective growth gained through understanding different cultures; and most of all, I missed the freedom. Throughout the past several months spent in isolation,
escapes and getaways have taken a new form
, ultimately transforming the future of travel.
Our lives have evolved by now—we have adapted and fit our lives into this odd new configuration, embracing our new normal. So we sat down with travel industry insiders, from luxury hotel owners and creators of tailored travel experiences to travel influencers and publicists, to understand what
exactly
the role travel will play as travel bans begin to loosen and the comfortability to leave our homes settles in. And while travel may look and feel a little different, the purpose remains the same: Travel is a means to experience connectivity with other people, destinations, and ourselves. In a time of crisis, hotel owners and travel experts disrupted the space with creativity and innovation to mitigate any feelings of uncertainty. With new priorities in mind, from new, contactless technologies to creating unparalleled privacy and seclusion, here's how these travel experts are redefining travel stemming from an overwhelming sentiment of gratitude.
---
UNPARALLELED PRIVACY & PEACE OF MIND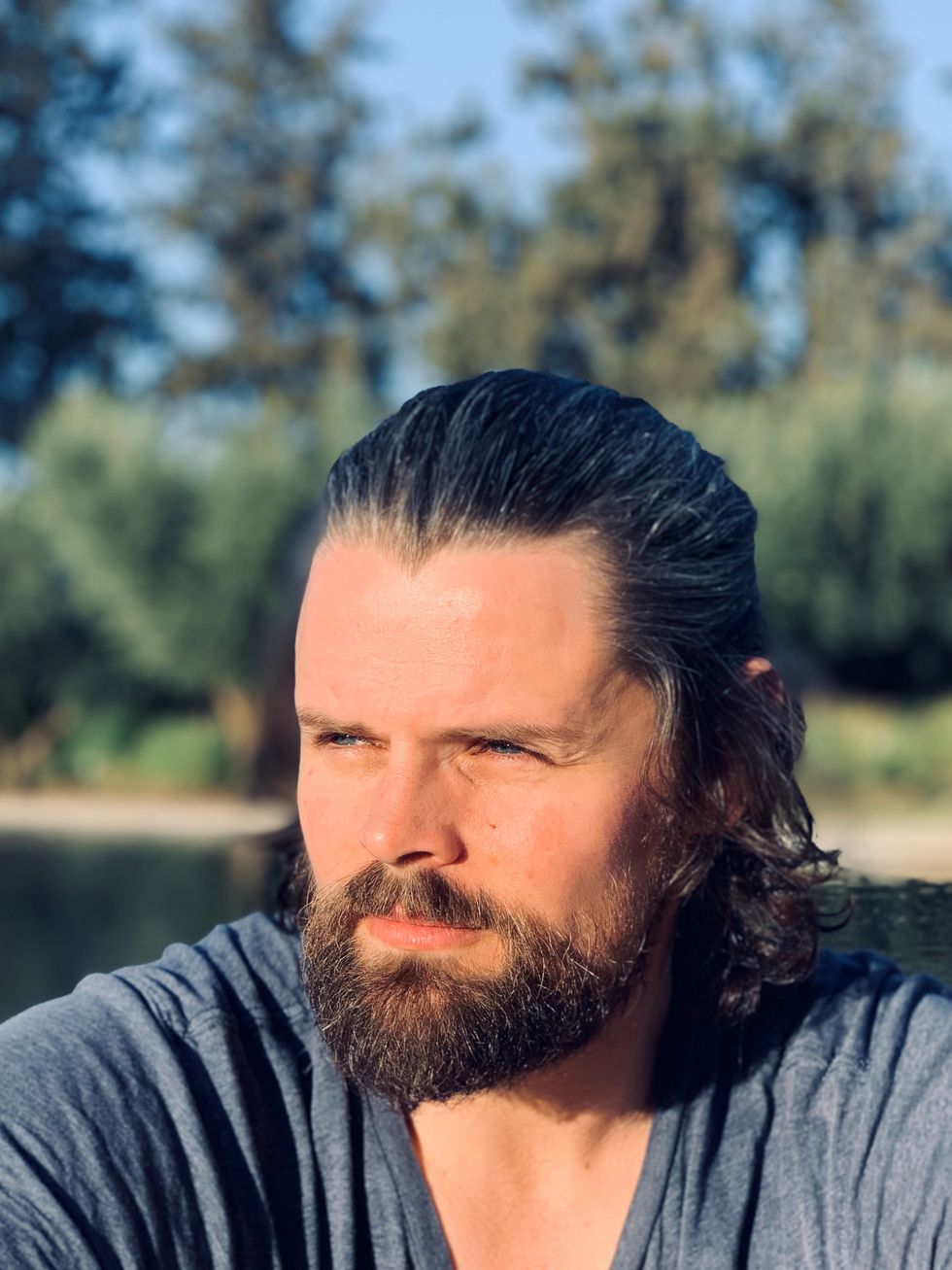 Photo: Courtesy of Black Tomato
"I think travel for the rest of the year ultimately depends on each person and their degree of comfortability, and can widely vary as such. What we are seeing is that there's a tremendous appetite to travel, where people are desperate to get away and experience some of the world's incredible destinations. We are working to address the natural feeling of uncertainty when it comes to travel; it's less a fear of COVID, but more surrounding the uncertainty, perhaps of mandatory quarantines, and especially given how much is in flux. For us, it's all about providing our clients unparalleled service and peace of mind, coupled with inherently flexible cancellation and booking policies that are appealing to those who may be on the fence.
"For US customers for the remainder of the year, in the short term, many islands in the Caribbean are proving popular. While there's always a classic appeal with the Caribbean, there's renewed interest in exploring some of these stunning destinations in the shorter term. Many islands have low COVID numbers and can be accessible by private charters. In a not dissimilar vein, parts of Mexico, such as the barefoot luxury enclave of a place like Hotel Esencia in the Riviera Maya, are extremely appealing. The flight between countries is quite easy. There truly are so many incredible experiences that can be done in a socially distant, safe way, that it's appealing to many multi-generational families who are keen to get out.
"[There are] unparalleled health and safety protocols across the board for every incredible hotel property, from boutique operators to larger brands. This will not be going anywhere, and the industry will be better for it. The flexibility of booking and peace of mind is crucial, given how complex travel can seem at times. To mitigate uncertainty and encourage future travel, brands must be innovative with clearly outlining their policies and not creating a lot of red tape."
DEEPER CONNECTION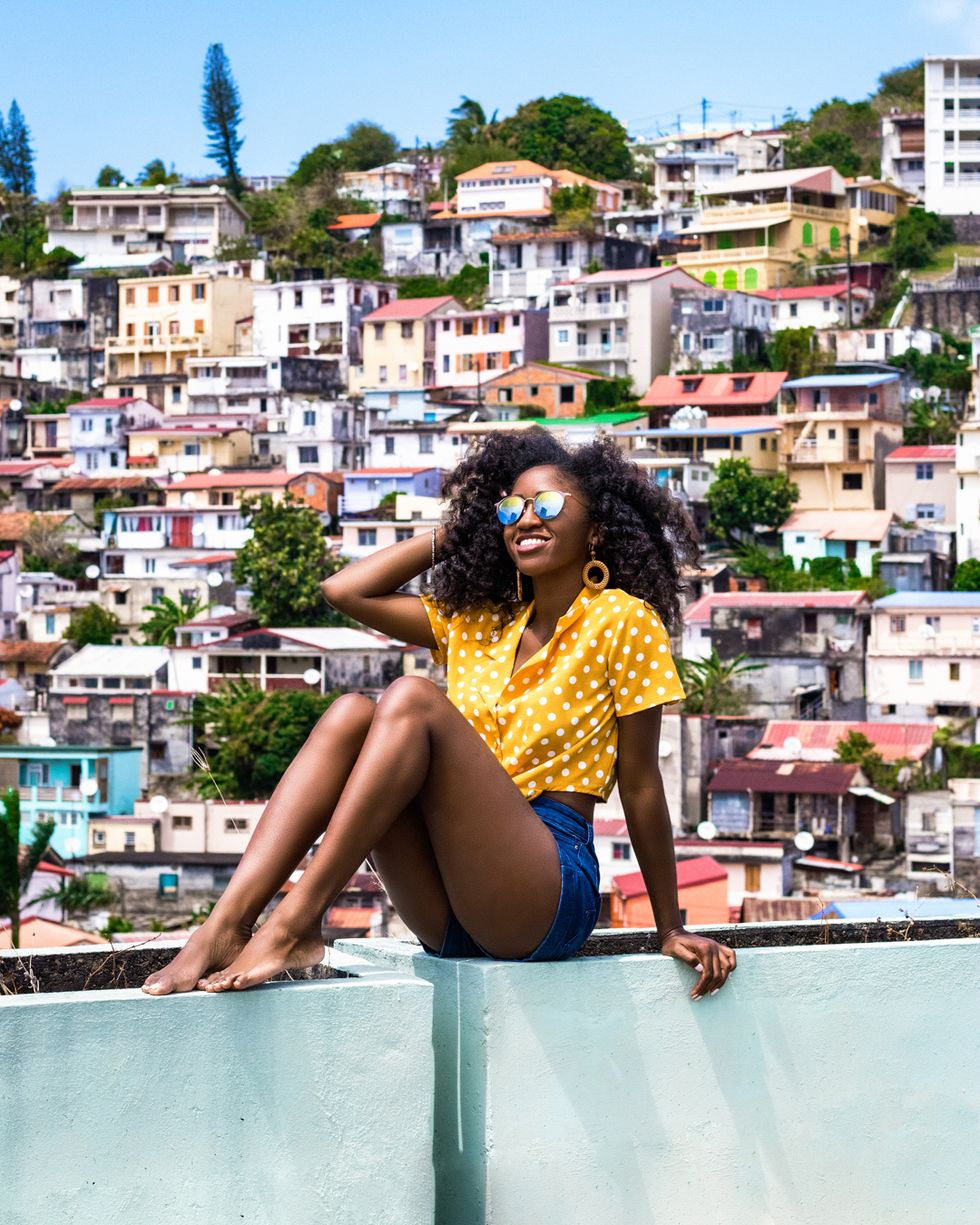 Photo: Courtesy of Francesca Murray
"As an influencer, the pandemic was really hard at first because everything came to an immediate halt. All travel-related partnerships were postponed either temporarily or indefinitely. However, the blessing in all this is that it forced me to pivot faster than I ever would have on my own. I already had a desire to diversify my expertise to include more beauty, fashion, and hair-care tips for women on the go. I also wanted to share more of my personality with my audience, and I felt free to get creative because nobody was traveling at the beginning. The ability to speak to different niches has allowed my business to get back on track.
"Travel has always meant engaging with locals and supporting small businesses; now it also means respecting them by adhering to social-distancing protocols and wearing a mask to protect employees and visitors. It also means being flexible and careful planning before taking a trip. That means keeping up with local news and following up with businesses to be sure of openings and closings. It also means getting tested for COVID before boarding for countries that have it as an entry requirement."
TRAVELING WITH A PURPOSE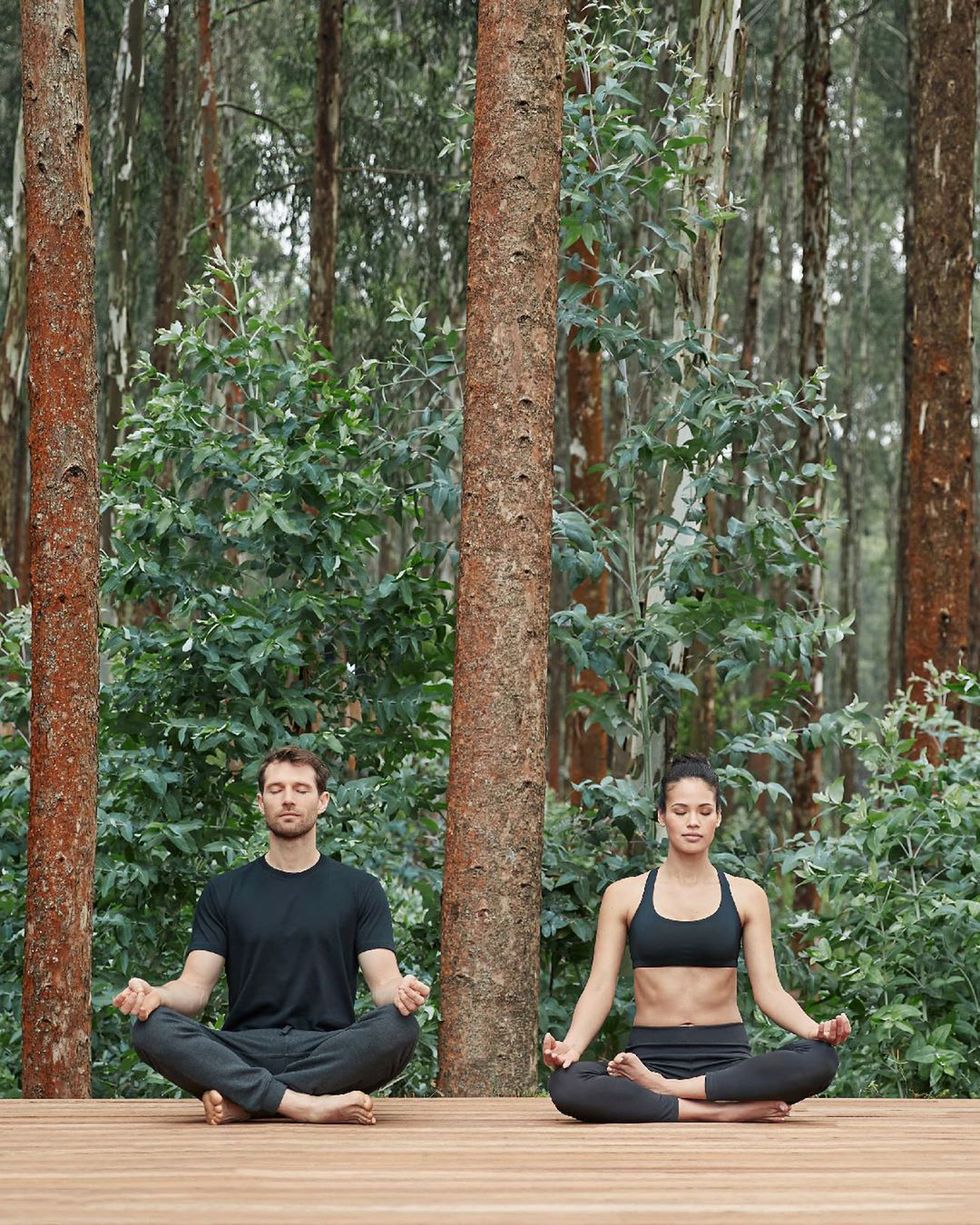 Photo: Courtesy of Instagram/@ooresorts
"The industry is still definitely facing challenges. However, the desire for travel and craving captivating experiences remains strong. As you'd expect, demand for domestic travel is high as people embrace the opportunity to discover their backyard—we just opened the first One&Only resort in Asia and One&Only Desaru Coast in Malaysia. We've been overwhelmed by the response from local residents and excited to discover this unspoiled, breathtaking corner of their country. We challenged our teams to reimagine our programming and guest experiences, identify and evolve those offerings to be appealing in today's landscape, including new bespoke private dining, immersive nature experiences, and enhanced wellness options.
"Wellness had long been a leading factor for our clientele when traveling, and we recognize it is a fundamental part of their day-to-day life. Even more so now, our guests are looking for opportunities to unwind and reset from a more stressful everyday life, and we are incredibly excited to have just debuted our wellness partnership with leading health and wellness expert brand Chenot at One&Only Desaru Coast in Malaysia, offering a truly bespoke, diagnostic-led path to increased vitality. The movement towards more considered and thoughtful travel has progressed and will undoubtedly remain. The authentic experiences One&Only is known for are now even more in demand. We have all gone through periods of prolonged isolation, which have made us value genuine human connection more than ever. We aim to offer experiences with an emotional connection that leave a profound memory and transformational impact. Our guests are looking to travel with more purpose and to support the community through initiatives such as Umuganda in Rwanda, where they can join our resort teams in projects to support the local community, such as building local schools or roads, or at Emirates One&Only Wolgan Valley in Australia, where they can play a role in the regeneration of the landscape and help the resort's conservation team rebuild areas of the reserve that were damaged in the bushfires."
LASTING EXPERIENCES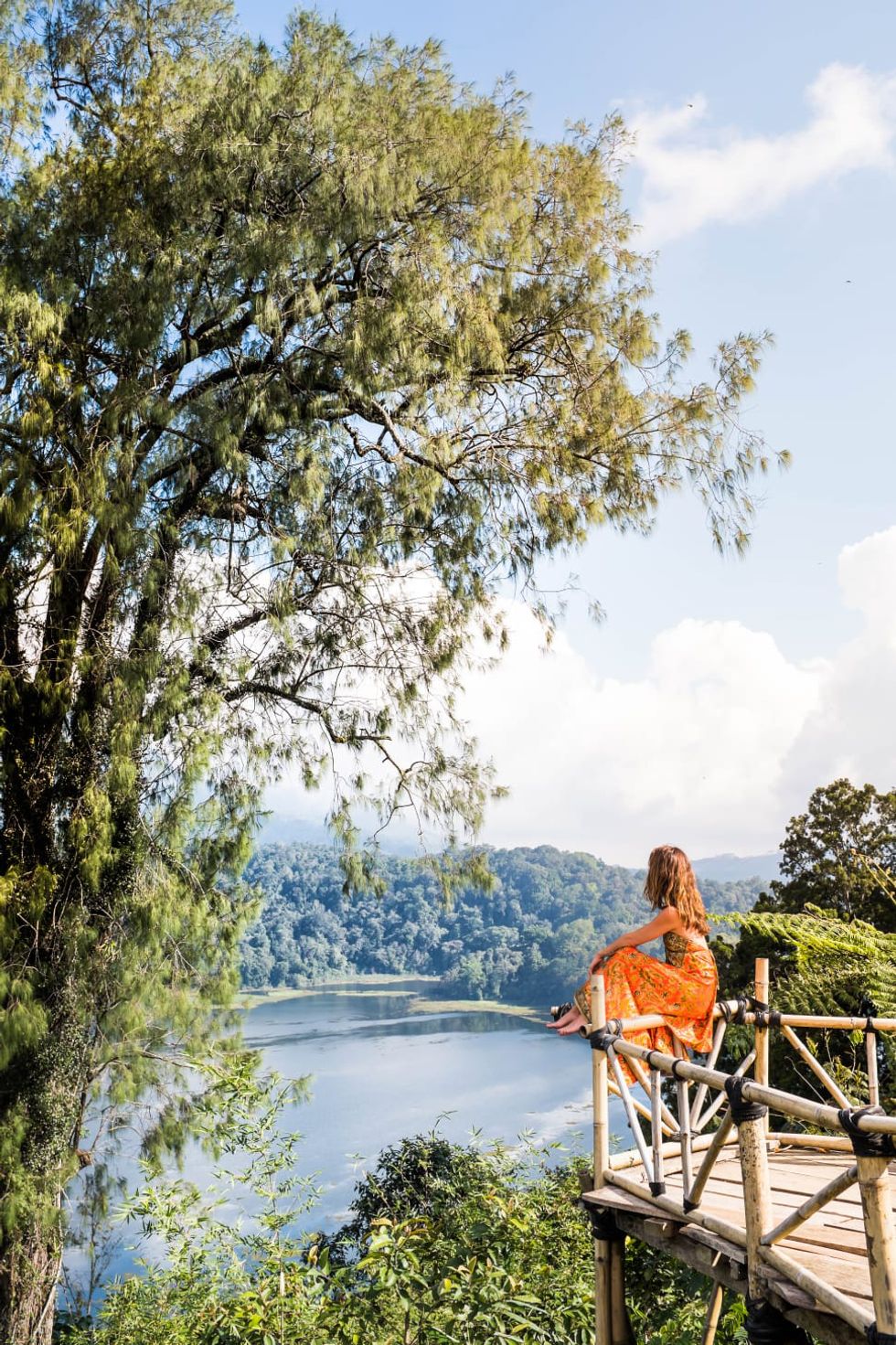 Photo: Courtesy of Ashley Souza
"Travel is how we get inspired to create products that connect people to experiences and stories from all around the world. I think consumers want the experience—that is why travel is so important, because it is an experience that stays with you forever. We see more and more millennials value travel over other things, and I think it is because they want the experience and [to] understand these are memories you take with you for life. At C&E, we take those experiences and create products that represent them—so you are getting a story in addition to incredible beauty benefits."
A SENSE OF BELONGING
Photo: Courtesy of Rami Zeidan
"As winter creeps up on us and work-from-home policies continue, the desire to travel will surely increase, and hopefully, that catalyzes some leisure travel to winter destination markets. I think business travel will remain well below normal levels, making hotel prices lower across the board, stimulating more leisure travel. From an experience standpoint, I think socializing will continue to be limited and experiences will be predicated on the group you are traveling with, which hopefully gives rise to group leisure travel. There is an acceptance of 'new' technology that has been present but less widely adopted—things like QR code-driven menus in restaurants and bars. Traditionally, we would have scoffed at the idea for its lack of personal touch. However, it is not only operationally efficient, but it's also sustainable and efficient for guests, as well."
LOCAL DISCOVERY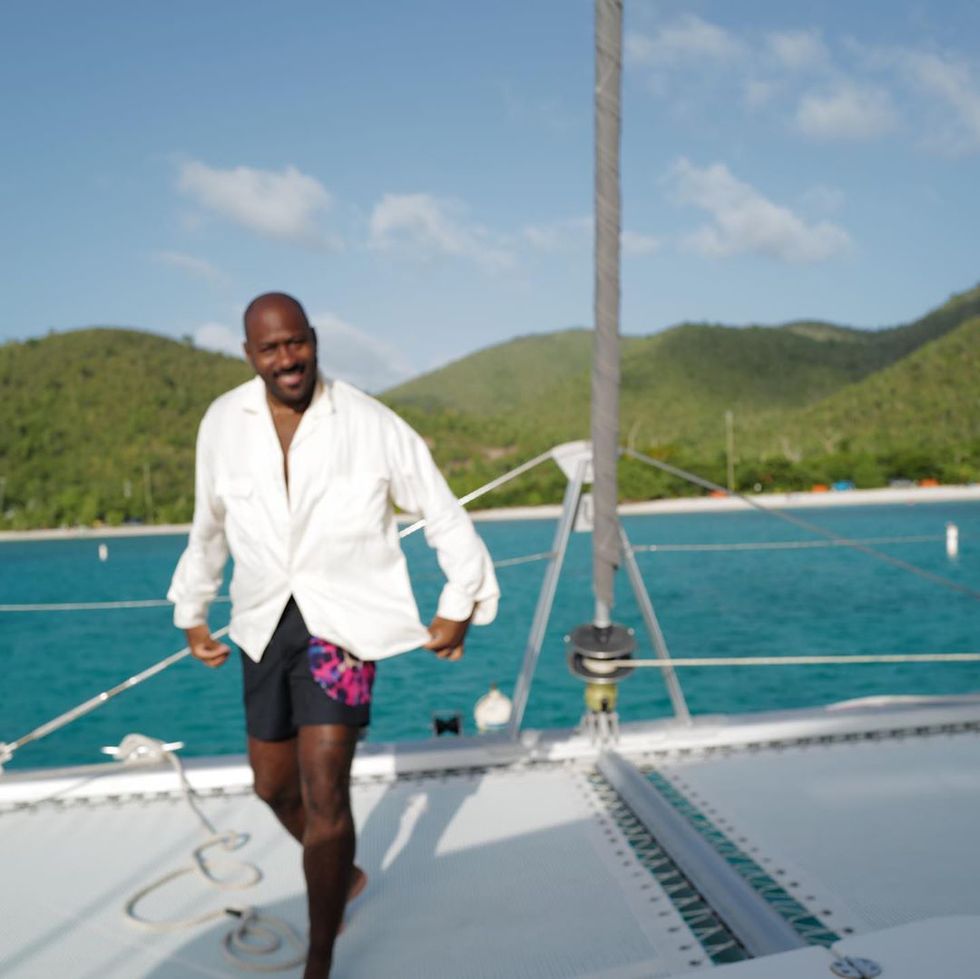 Photo: Courtesy of Kevin McIntosh
"Overall, travel has, of course, been greatly affected, but what I have seen is people taking advantage of what we do have—like exploring the beauties of out west in Wyoming and Lake Powell. People are rediscovering American beauty. I've been in L.A. throughout quarantine, and being here has put my mind at ease and allowed me to reconnect with the West Coast. In terms of the fashion and travel industry, everything has to change, and I don't think we will be going back to normal for a while—if ever.
"We will see more brands activating on a local level, so tapping into their communities and finding synergistic partners and brands locally, but with the PR strategy to share and scale these local events with a global voice. It's all about the local community connection. This has also provoked brands, especially in the fashion and travel realm, to think outside of the box and embrace the beautiful digital content, including videos, images, and campaigns that can be viewed through the phone, yet that are also thought-provoking and inspire deeper connection."
TRANSPARENCY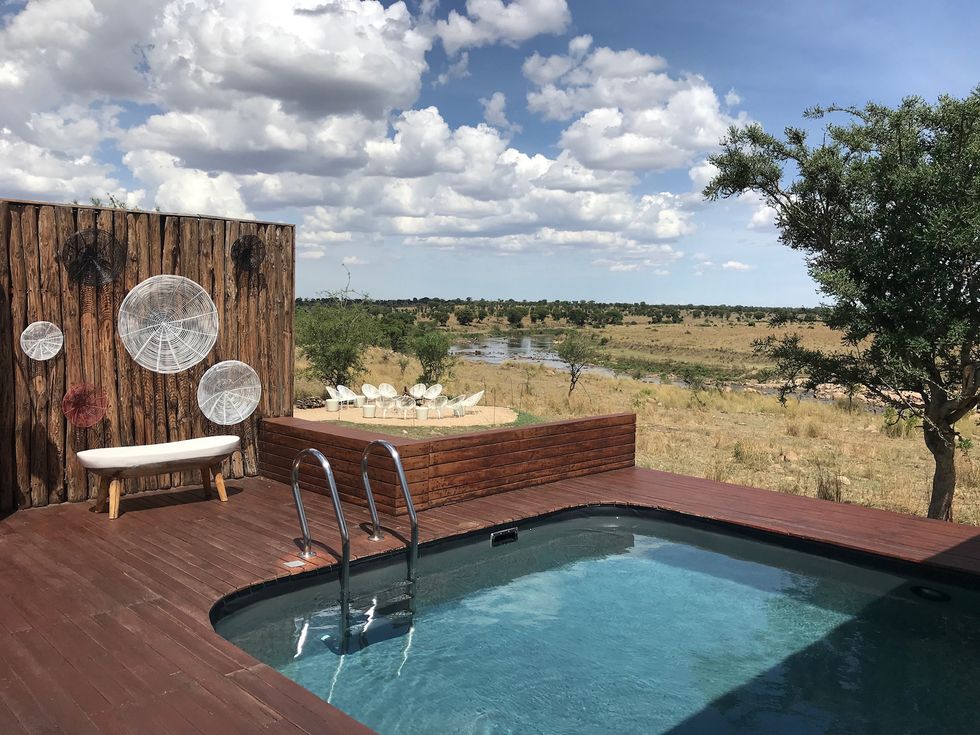 Photo: Courtesy of Lia Batkin
"Overall, there is a need for hotels to be more transparent in what they are doing and how exactly they are doing it, no matter how many stars you have—consumers really appreciate that. There is a level of transparency that has never been laid out, from laxer cancellation policies and becoming more flexible to new cleaning protocols. I also think this whole new nature, mindfulness, and sustainability movement will become even more important to the consumer than ever before. We are seeing our clients supporting hotels and brands that share the same beliefs. Our clients want to know what charities and organizations the hotels support, what they did to give back during the pandemic, and be sure that these brands support those in need. Overall, consumers are being more thoughtful about how they are spending their time and money, and they want to make sure they are mindful in all aspects of their lives. People are truly more focused on the memory of the moment, what the experience means to them, and why they are even going there in the first place, rather than just going through the motions."
FOCUS ON HEALTH & SAFETY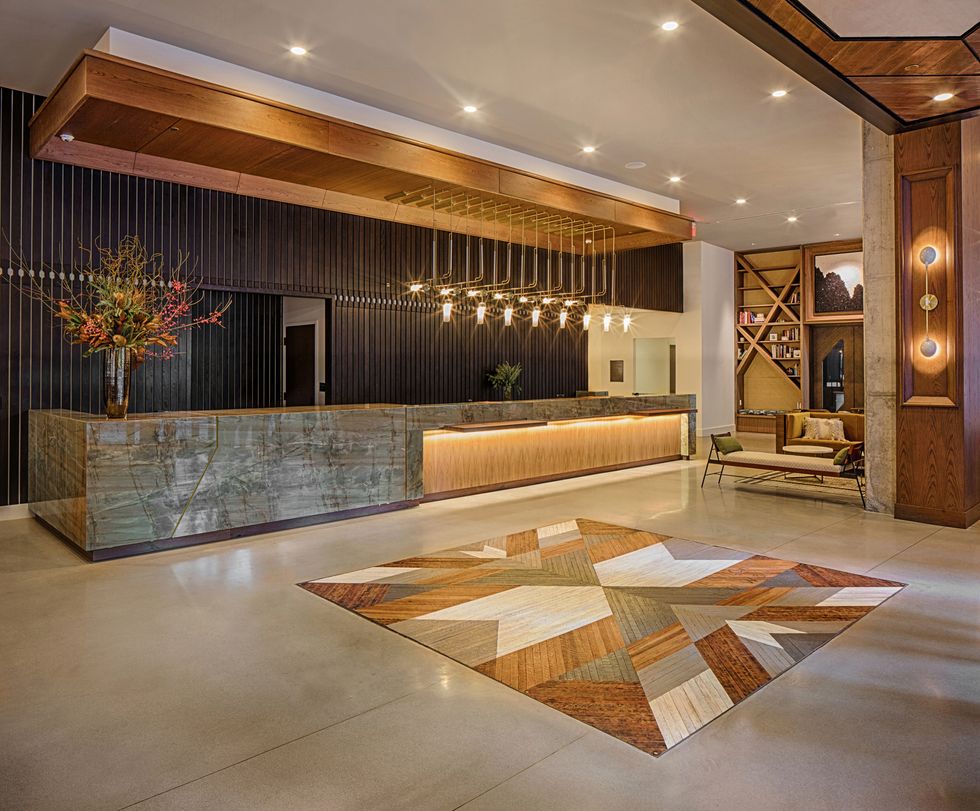 Photo: Courtesy of Thompson Nashville
Lisa Bush, Director of Sales and Marketing, Events at Thompson Nashville, & Tristan Dowell, Global Vice President of Luxury, Lifestyle, and Leisure at Hyatt
"I believe travel for the remainder of the year will be similar to what we're seeing today's travelers valuing now. Many are tourists in their own city, booking staycations nearby and embracing their local community. We're grateful to have strong support here in Nashville and look forward to continuing to welcome our neighbors here in the Music City. The focus should and always should be on the health and safety of our guests and associates."
—Lisa Bush
"We understand that, as guests are ready to travel again, they'll return to our hotels with new expectations. As such, we've implemented enhanced procedures and protocols as part of Hyatt's Global Care & Cleanliness Commitment, which was developed with our purpose of care in mind and enhanced our operational practices during the COVID-19 pandemic and beyond. What's unique about Hyatt's Global Care & Cleanliness Commitment is that it examines the entire hotel experience—from health and hygiene to food and beverage safety to technology and even how spaces are designed and used. We are taking decisive actions appointing Hygiene & Well-Being Leaders at every property and working closely with medical and industry professionals from Cleveland Clinic, American Airlines, Gensler, and more to make sure guests feel confident returning to our properties."
—Tristian Dowell
FLEXIBILITY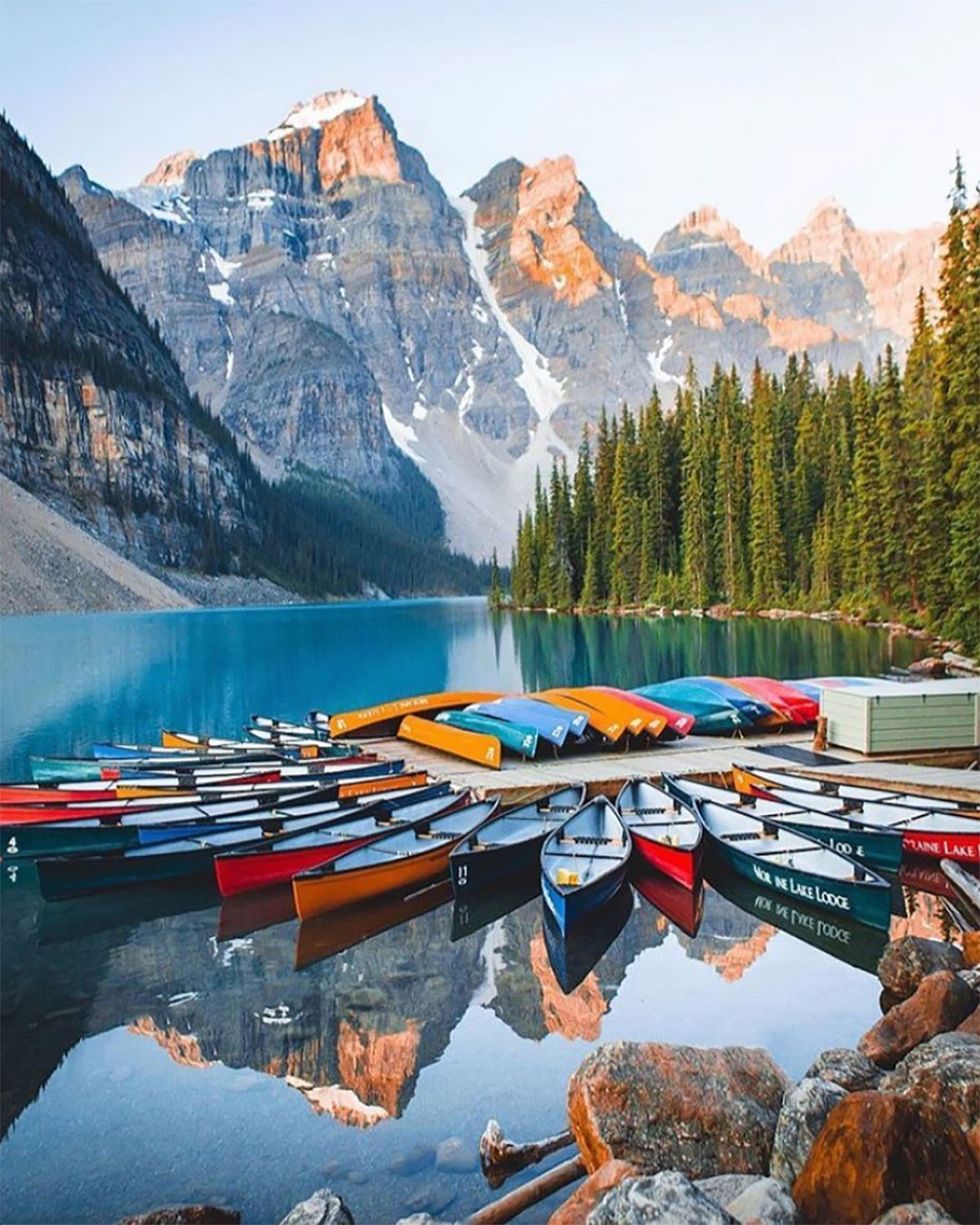 Photo: Courtesy of Instagram/@virtuosoltd
Misty Belles, Managing Director of Global Public Relations at Virtuoso
"Fall is typically what we call shoulder season—it's sandwiched between two peak travel seasons, summer and holiday, and while it traditionally attracts the savvier travelers who want to avoid crowds, this year there is a new phenomenon occurring called stretch season. Summer bookings are bleeding into fall, with the realization that there's no need to rush home to an office or school. Any place with Wi-Fi will do the trick.
"Flexibility is key. Flexible cancellation or rebooking policies are by far the most important factor for Virtuoso clients when booking trips, ahead of both cleaning and safety protocols, and the COVID-19 infection rate in the destination. People don't want to feel locked in, not with so many unknowns and closures happening with such little notice. We're also seeing increased demand for villas and private homes to continue into the fall. Amenities like unlimited laundry and private pools are at the top of travelers' requirements for extended stays. People want the comfort, privacy, and personal safety of their own house, with the services and conveniences of a hotel. We're seeing many properties cater to the demand by creating 'work from wherever' packages offering guests services like IT support, housekeeping on demand, unlimited coffee, and daily happy hour at 5:00 PM.
"Because of these long-term solutions hotels are implementing, the notion of 'remote years' is becoming a reality for anyone who ever dreamed of taking up residence in another city, state, or even country."
Top photo: Courtesy of Lia Batkin
Want more stories like this?
Designer Zofia Chylak Takes Us on a Virtual Tour of Her Hometown—Warsaw, Poland
9 Fashion Insiders Share How They're Escaping This Summer
Everything You Need for a Solo Road Trip