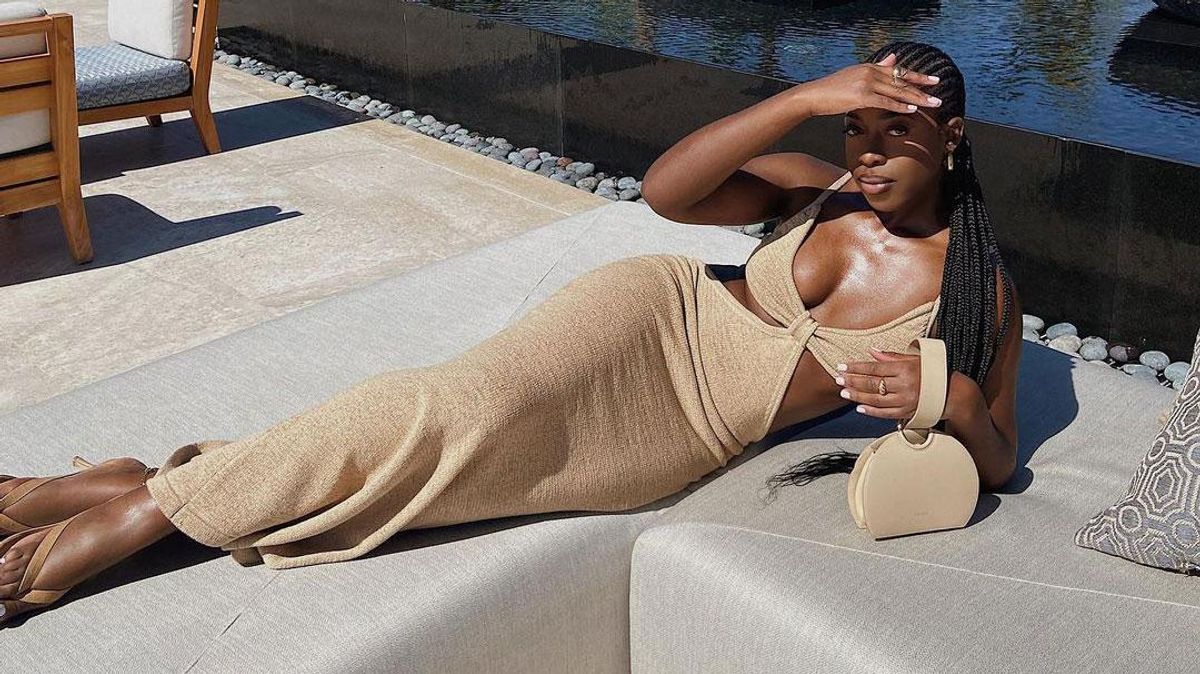 Beauty Field Guide
The founder and CEO of EveryStylishGirl on the activities that'll restore your mind, body, and soul.
Welcome to Beauty Field Guide, a series that explores the best beauty treatments and wellness experiences that a place has to offer, through the lens of our favorite cultural insiders. This week Nana Agyemang, the founder and CEO of EveryStylishGirl, a media company committed to the advancement of Black and brown women in creative industries, takes us along with her on a wellness retreat in Sonoma, California.
For Nana Agyemang, taking care of her mental health and indulging in wellness rituals are priorities. "About once a month, I take a mental-health break, which means that I remove myself from wherever I am," she tells me. "So if I'm in New York, I try to do a little road trip or something. I just really try to take a break from the scene I'm currently in and change my environment." These trips usually come at the tail end of a major project for Agyemang; after wrapping up her first-ever e-book where she discusses social media tips that she wishes more people knew about, she booked a trip to Sonoma to escape. "I'm in the Bay Area right now, so Sonoma is only a 45-minute drive away from me," says Agyemang. "It doesn't have to be a huge expense—I always try and plan these trips in advance so I'm being financially responsible while still prioritizing my mental health."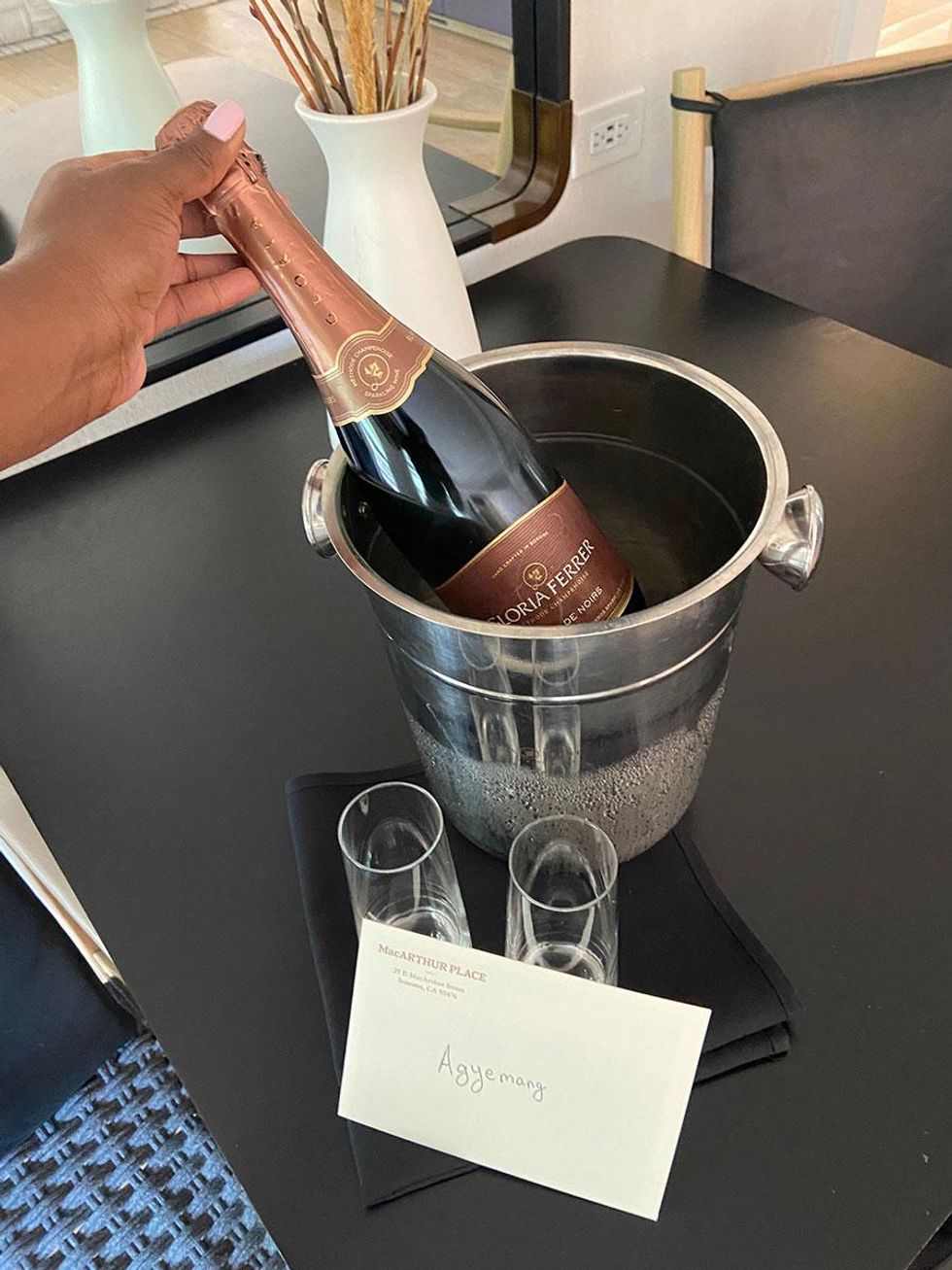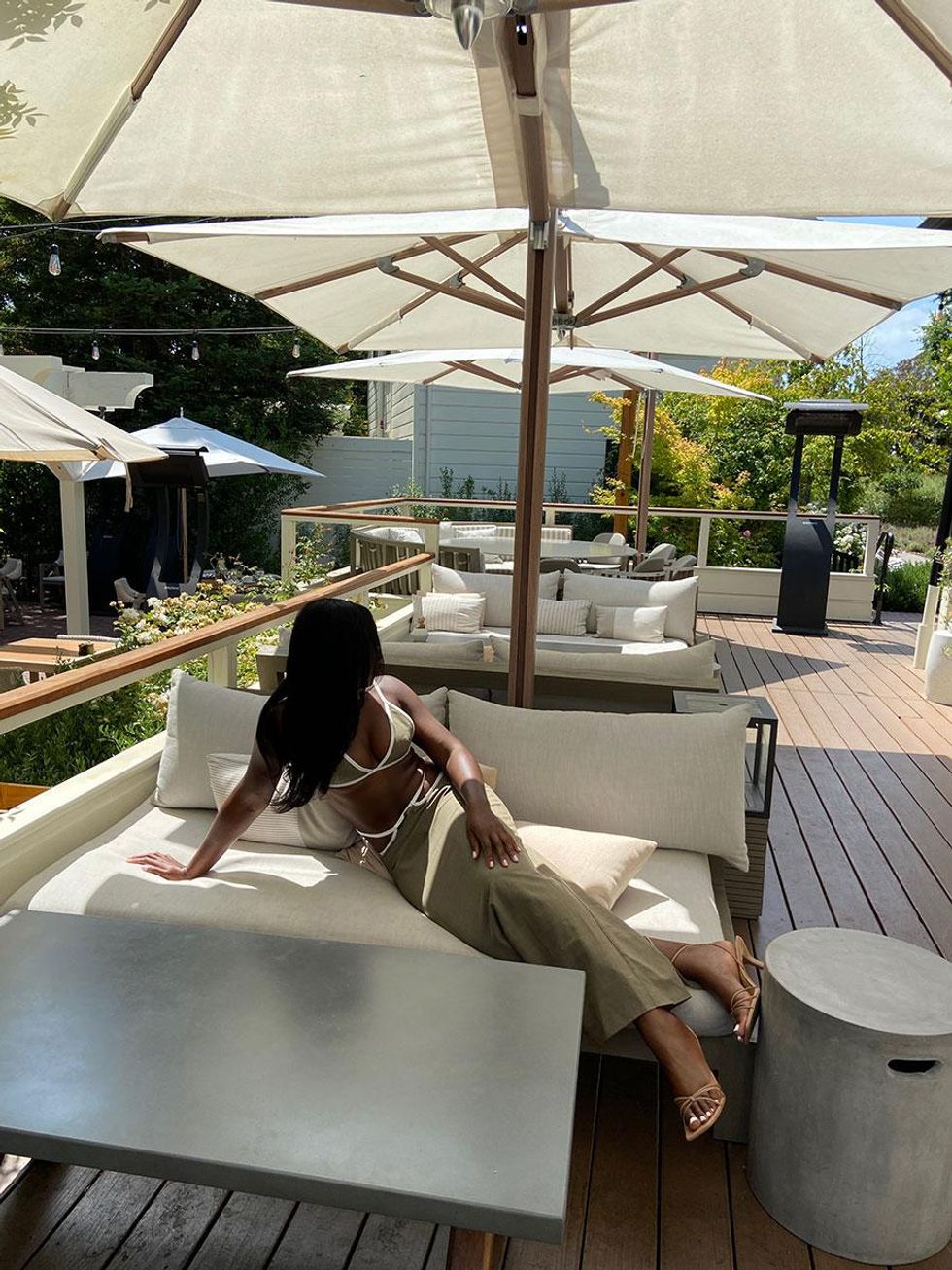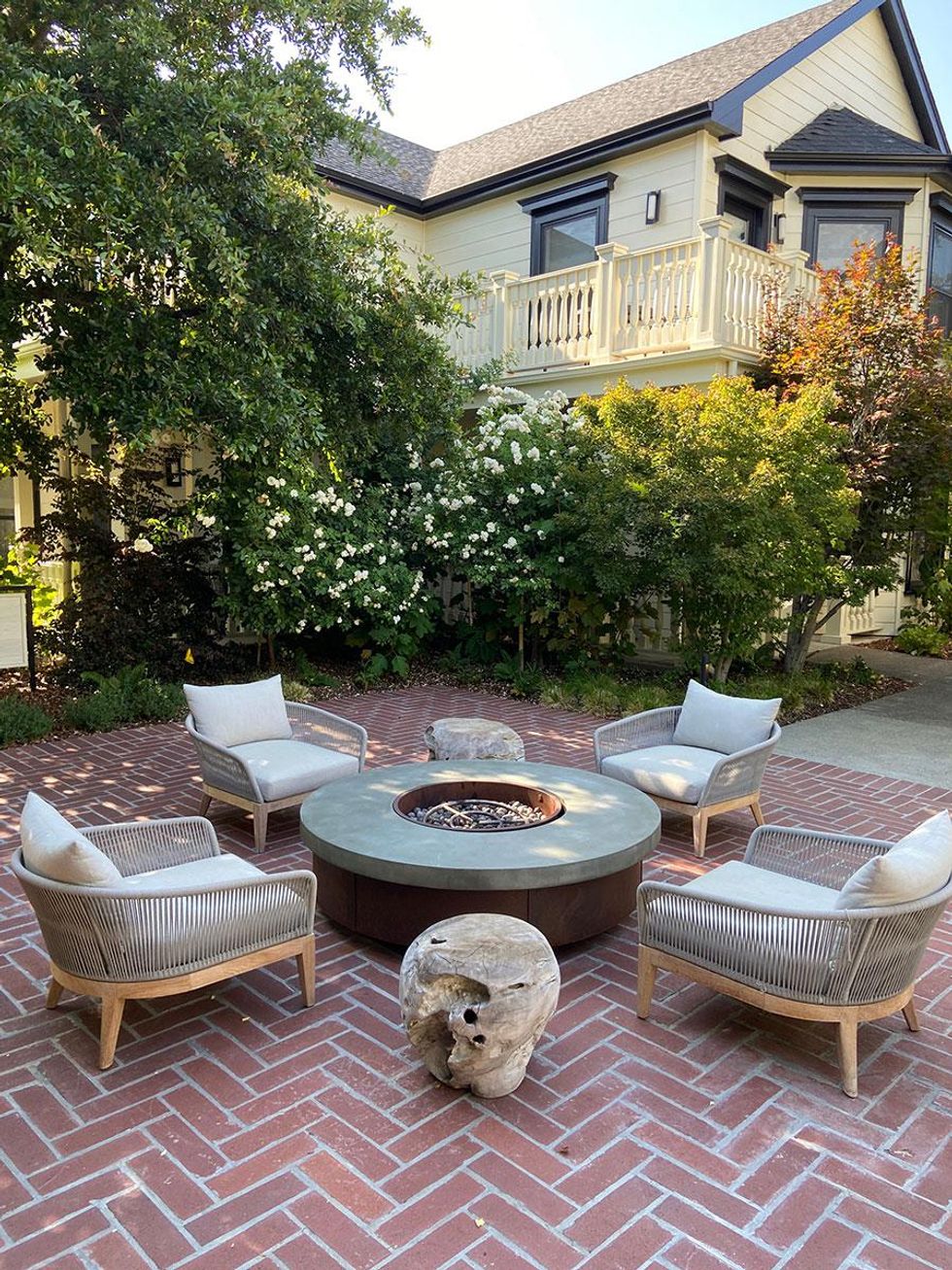 "Everything in Sonoma is absolutely gorgeous—you feel like you're in the South of France. I was reading about MacArthur Place, and I chose to stay here because the energy is so restorative. It almost feels like a home, in a sense, because you get your own house. It felt like the perfect getaway—I didn't see any of the other guests, I had my own patio, there's an outdoor shower. It felt really remote and there was a lot of privacy. For me, I wanted that quiet and that stillness, especially after wrapping up the book. A lot of the activities here were restorative for me. I got in the jacuzzi and relaxed by the pool for hours. The hotel also has a spa that offers everything from a citrus-and-kale facial to an aromatherapy massage. It was time that I took to reflect on the past six months and look forward to the next six."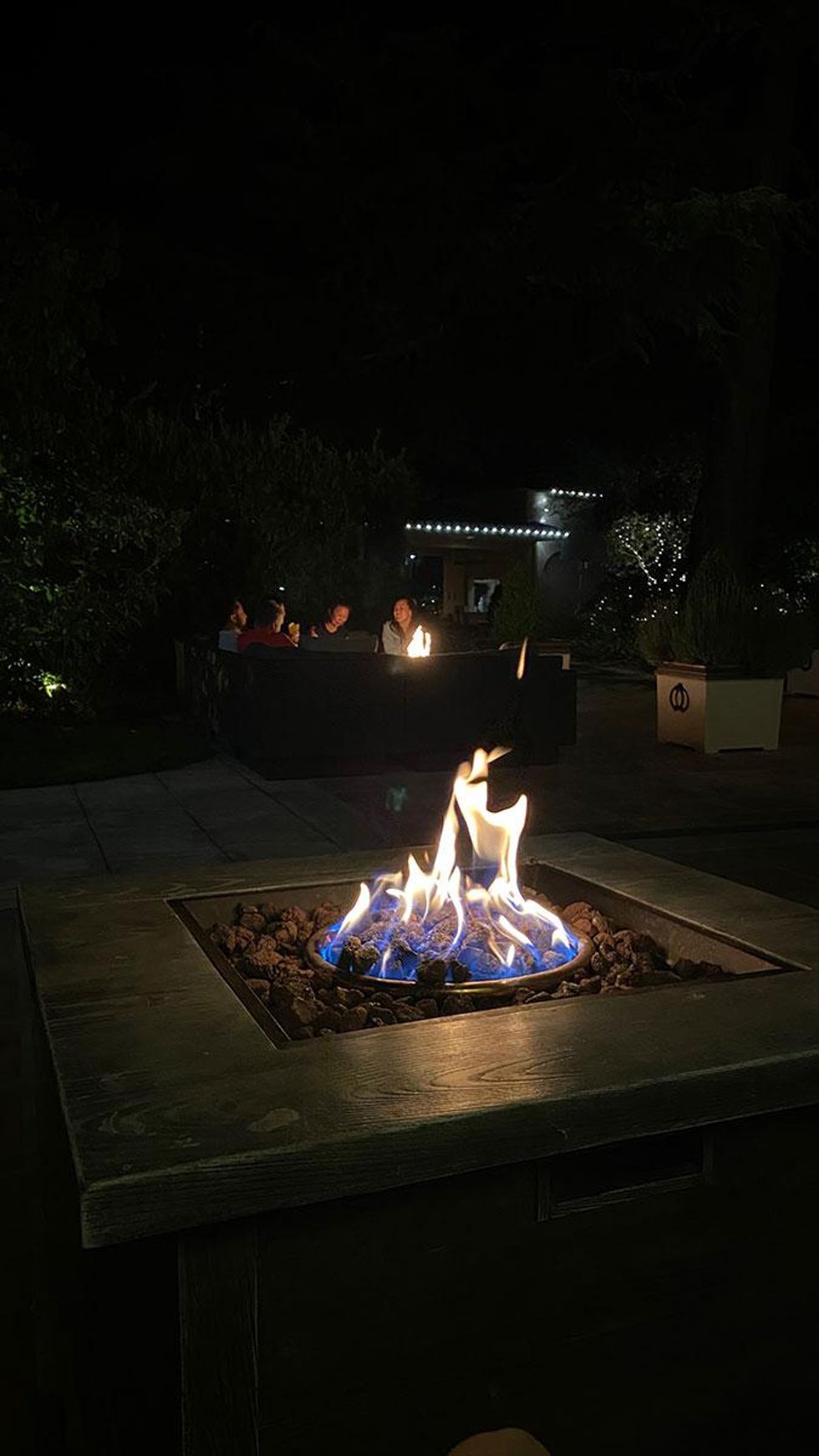 "Something that I didn't realize about Sonoma is that everything closes at 9:00 PM. I was able to find a really beautiful lounge that stayed open until 11:00 PM—you'd go there, and there's about 10 fire pits in front of the hotel and it's really, really beautiful. We'd sit outside near the pits, chat, and relax."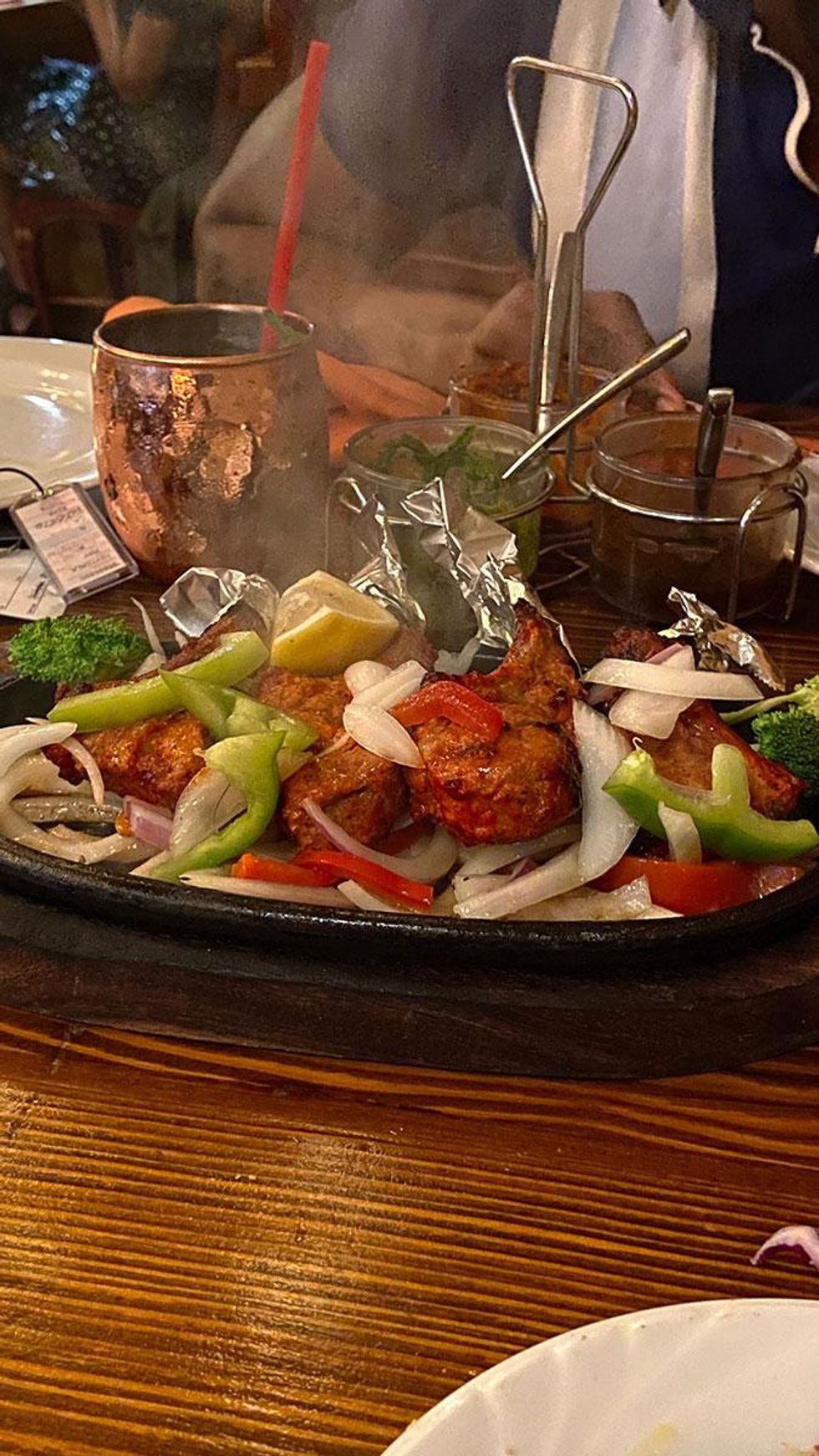 "I've never been to a Nepalese and Indian restaurant in my life, actually, and it turned out to be some of the best food I've ever had. It was really remote; the entire restaurant was surrounded by trees. You had to drive a few miles through vineyards to reach it—it was such an oasis. I absolutely loved it."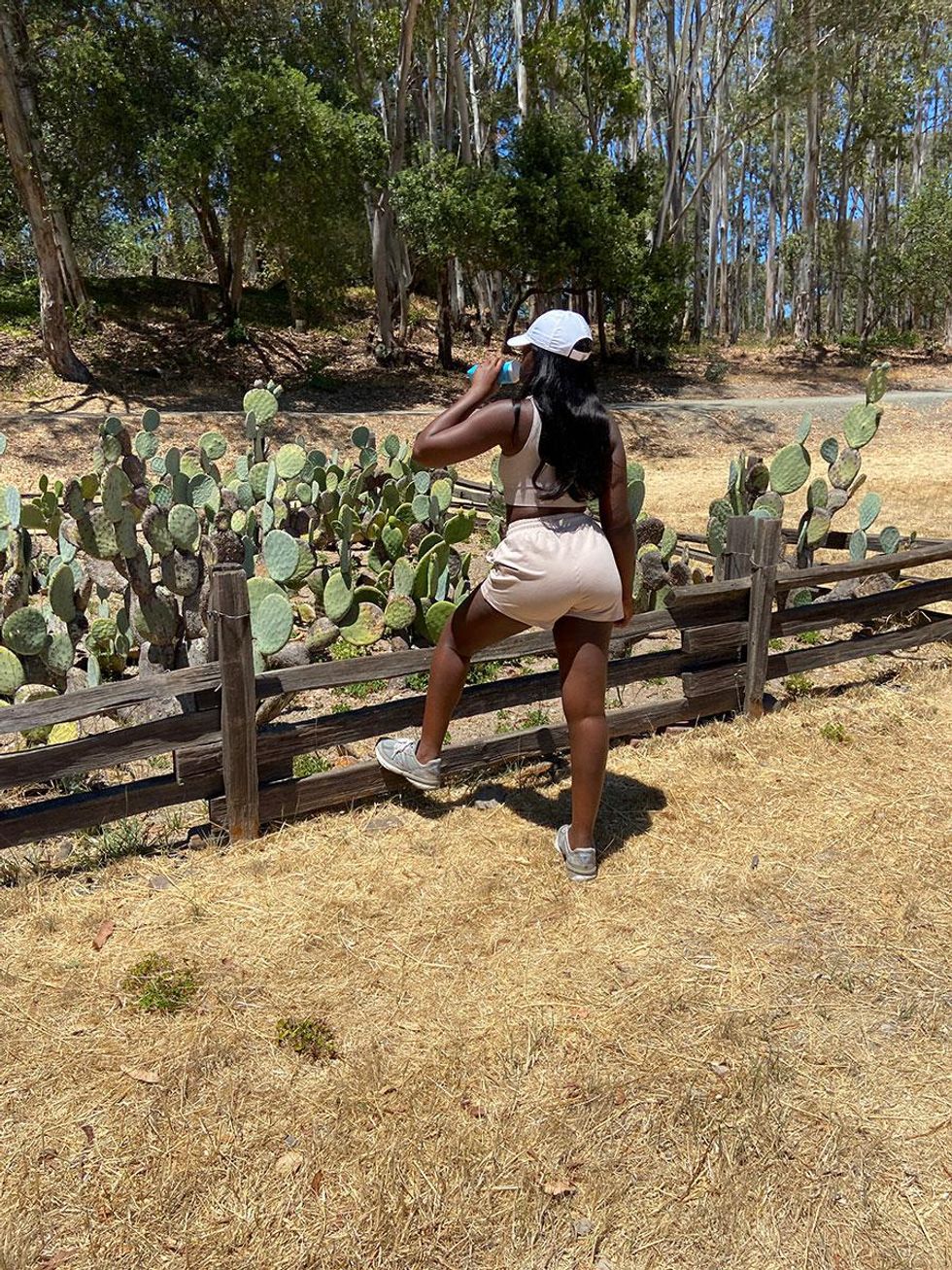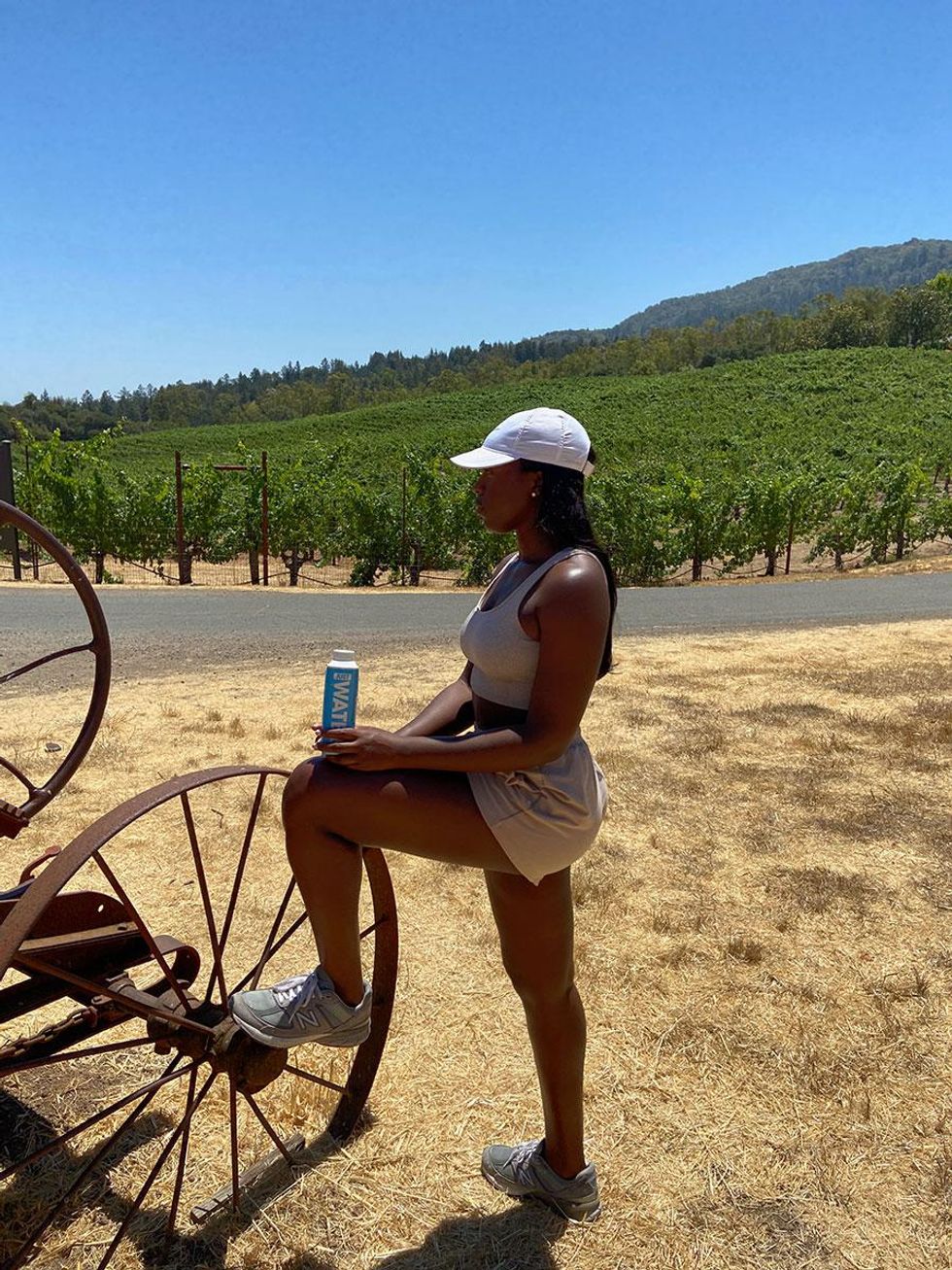 "Jack London was an American novelist, journalist, and social activist who also happened to be one of the highest-paid book authors in America. He lived in the Bay Area, so his name is on a lot of establishments throughout town. We went to his museum and his cactus farm. We were able to go for a hike on his property, which ties back into the restorative mindset that I had on this trip. I've been focusing a lot on my health and fitness recently, so it was important for me to get out there and exercise. That's the really nice thing about Sonoma—there's so many different outdoor activities to do."
Nana's Beauty Rituals
"No matter where I go, I always make sure that I stick to my skin-care routine—otherwise my skin will freak out and I'll get really bad acne. I have an entire bag dedicated to my skin-care products.
"A new discovery that I actually love is Summer Fridays R+R Mask. It's super gentle on my skin, and whenever I wear it, people always tell me that my skin is glowing. When you go somewhere warm, you don't really want to wear a ton of makeup, so this mask gives you that nice, even, and dewy look you're going for. I put on the mask, leave it on for 10 minutes, then I'll gently wash it off. I actually don't put on any face moisturizer after using this mask; I feel like you don't need it. I usually finish off with a face mist from 107 Beauty. I feel like if you have dry skin like me, it hydrates your skin without clogging your pores, which is really important to me. Every time I travel, I use Johnson's Shea and Cocoa Butter Oil Gel to make my skin glow. A little goes a long way."
Shop Nana's Favorite Products:
107 Beauty
Johnson's