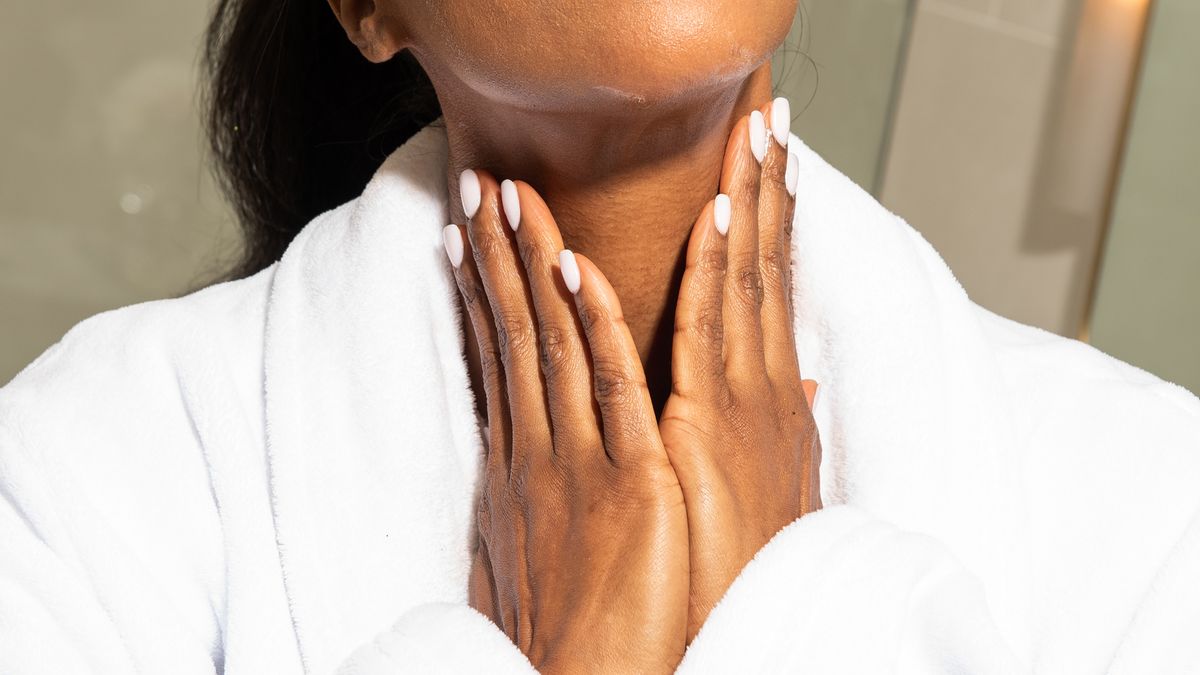 Shopping
Protect yourself against signs of premature aging with some much-deserved neck care.
The neck is finally getting its proverbial moment in the beauty spotlight, with dozens of treatments and products now being targeted to treat this delicate area. And considering that most of us are spending more time than ever on our devices—and therefore tilting our heads down to look at our hands and lap—those signs of aging, like
fine lines
,
dark spots
, crepiness, and wrinkles, are even more of a concern. Dermatologists and plastic surgeons are hearing more and more patients complain about these signs of "tech neck," which is why we're putting extra effort into caring for our necks.
"The skin on the neck has fewer sebaceous (oil) glands and is thinner than the skin on the face," says board-certified dermatologist Dr. Megan O'Brien. "There is a thin muscle called the platysma that runs underneath the skin on the neck, which leads to vertical bands as the muscle changes with age. In addition, our neck is subject to lines from our posture and platysma position as we look at computers, phones, et cetera."
She explains that although the neck is exposed to the same aging factors as the face, comparatively there is often less attention paid to this area. Not only that, but premature aging can start as young as your 20s (although most women exhibit these in their 40s), most often with the aforementioned fine lines, as well as poikiloderma, or discoloration on the sides of the neck (where the skin is not protected from the overhang of the chin), and sagging of the skin, leading to the dreaded "turkey neck" look.
So what ingredients should we be looking for in neck-specific
anti-aging creams
, or face moisturizers that are also suitable to use on your neck and décolletage? Dr. O'Brien recommends ingredients that will "support and boost collagen production, which will fight the crepiness and fine lines of the neck." These include retinoids, glycolic acid, and
epidermal growth factor
, among others. She also suggests using products that contain moisture-boosting ingredients like hyaluronic acid and squalane to help the skin appear plump and supple. Be sure to apply the products in a gentle upward motion on both the front and sides of your neck, and if you're getting ready in the morning,
always
follow up with an SPF.
---
Check out eight of our current favorite anti-aging neck creams:
Amino acids are powerful tools to help skin that has lost elasticity, which is why we love this neck cream. It also contains antioxidants to help protect against environmental damage.
A nourishing blend of chaga mushroom and hyaluronic acid improves skin tone and smoothes fine lines, while PhytoMimetic vitamin A (a botanical extract with a similar effect to vitamin A) renews the surface of your skin and lessens the appearance of wrinkles.
If you already have mature skin and want to minimize and prevent further signs of aging, this exfoliating serum is a must. It's packed with targeted botanicals and antioxidants to protect the delicate skin while also smoothing the texture and eliminating discoloration.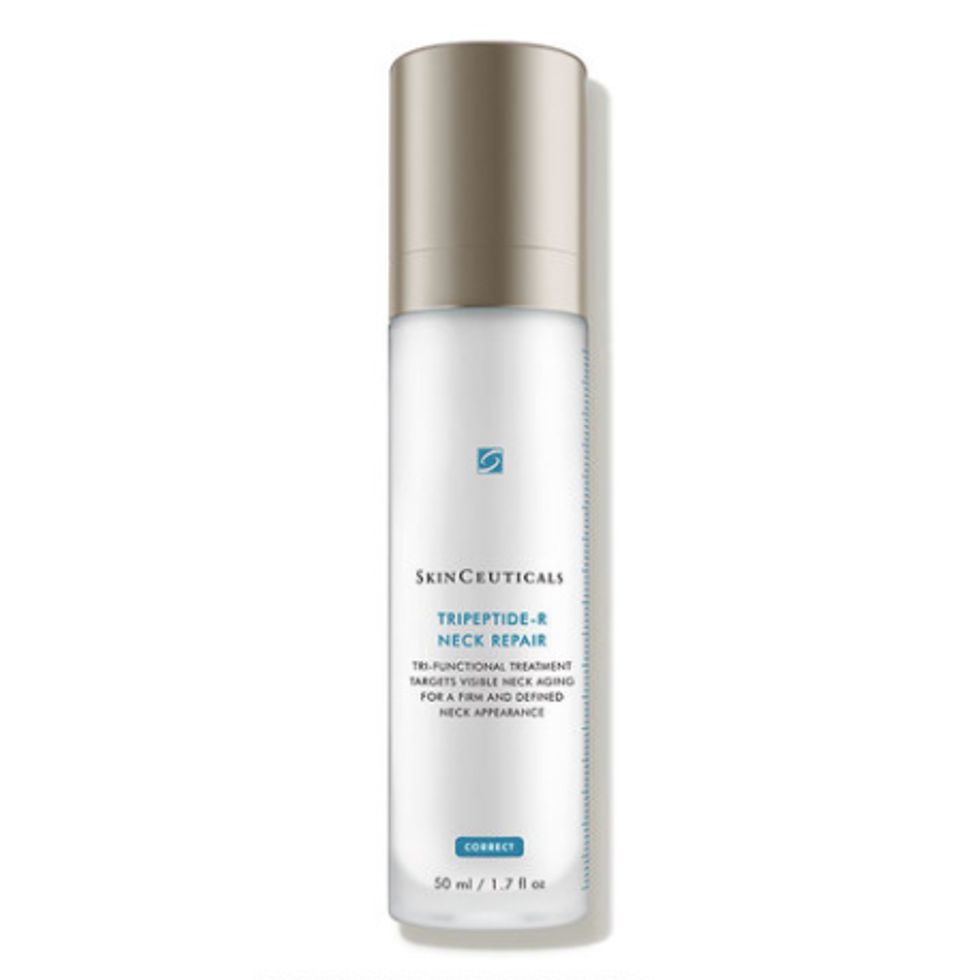 Dermatologist favorite SkinCeuticals always has in-depth clinical trials to demonstrate just how effective their products are, and their new neck cream is no different. Powered with 0.2 percent pure Retinol, 2.5 percent Tripeptide concentrate, and five percent Glaucine complex, your skin will soon look firmer, brighter, and more contoured.
Wrinkles and sagging are no match for this potent treatment, which absorbs quickly into the skin with its patented delivery system. The blend of amino acids, caffeine, squalane, and glycolic acid helps to firm the skin and correct lingering discoloration.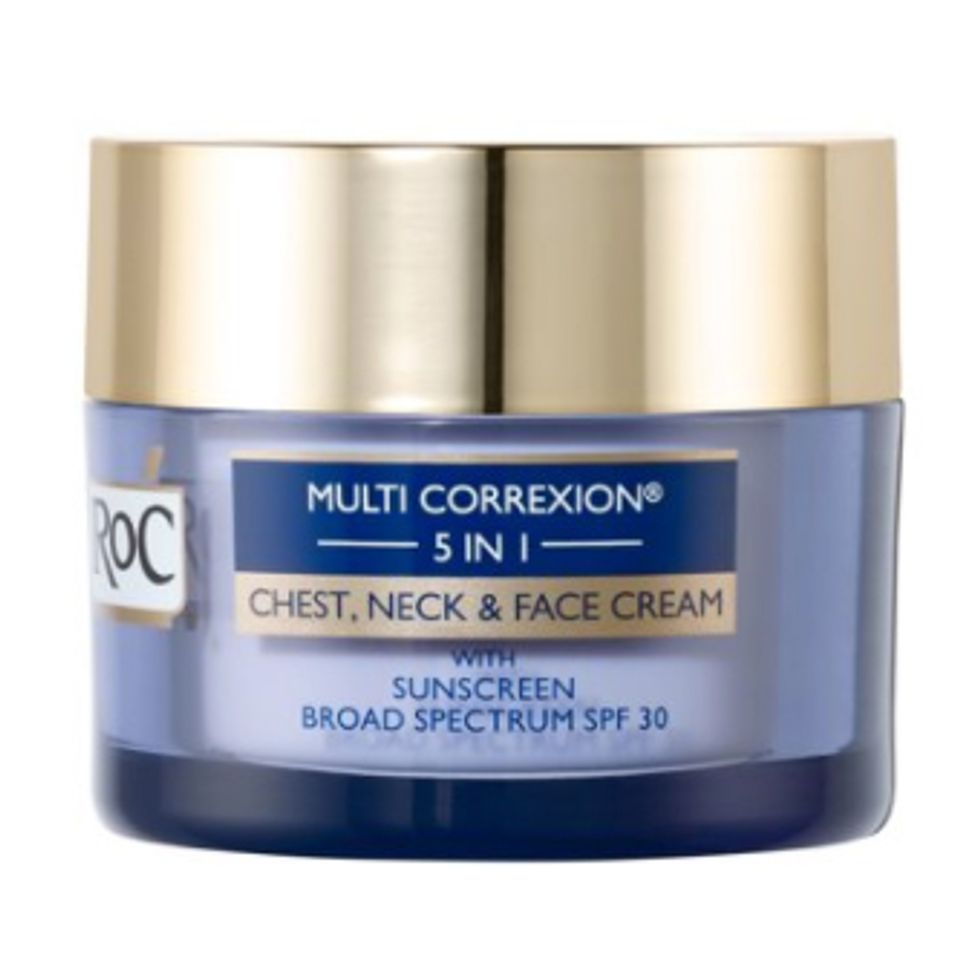 Skin-care minimalists, this one's for you. If you don't want to bother with an entirely separate neck cream (or splurge on a product to do so), this ultra-moisturizing blend uses shea butter, blackberry leaf extract, and plenty of vitamin E to nourish that delicate skin, while SPF 30 protects against sun damage.
Few dermatologists understand how to tackle anti-aging skin care quite like Dr. Macrene Alexiades, which is why her targeted treatment for the neck and décolletage always has a place on our vanity. The botanical-rich formula uses 50 active ingredients to smooth, firm, and brighten the skin so that your existing damage is minimized and you're protected against future signs of premature aging.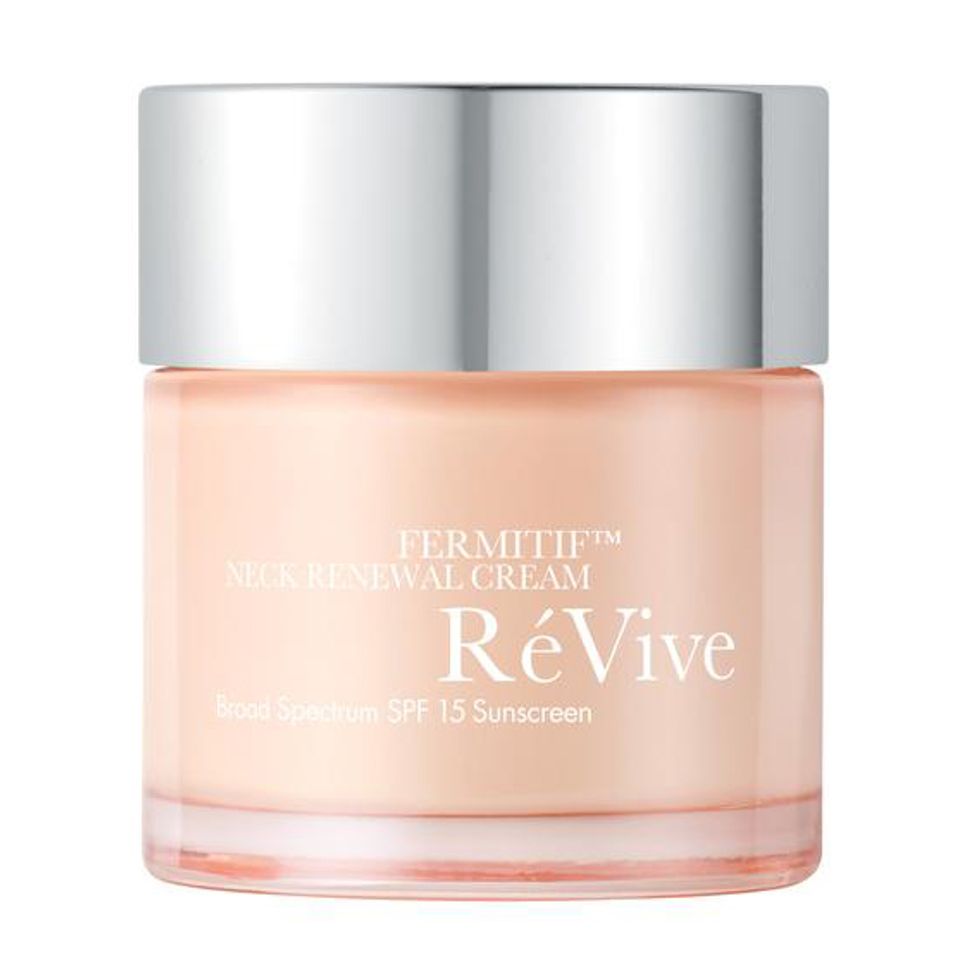 This luxe cream uses renewal epidermal science technology to promote collagen and elastin production, which in turns keeps your neck looking taut and youthful. The added SPF also means that you're protected against UVA/UVB damage, which can lead to unwanted dark spots.