Your 2022 Astrological Forecast
Here's what your zodiac sign can expect in 2022.
Horoscopes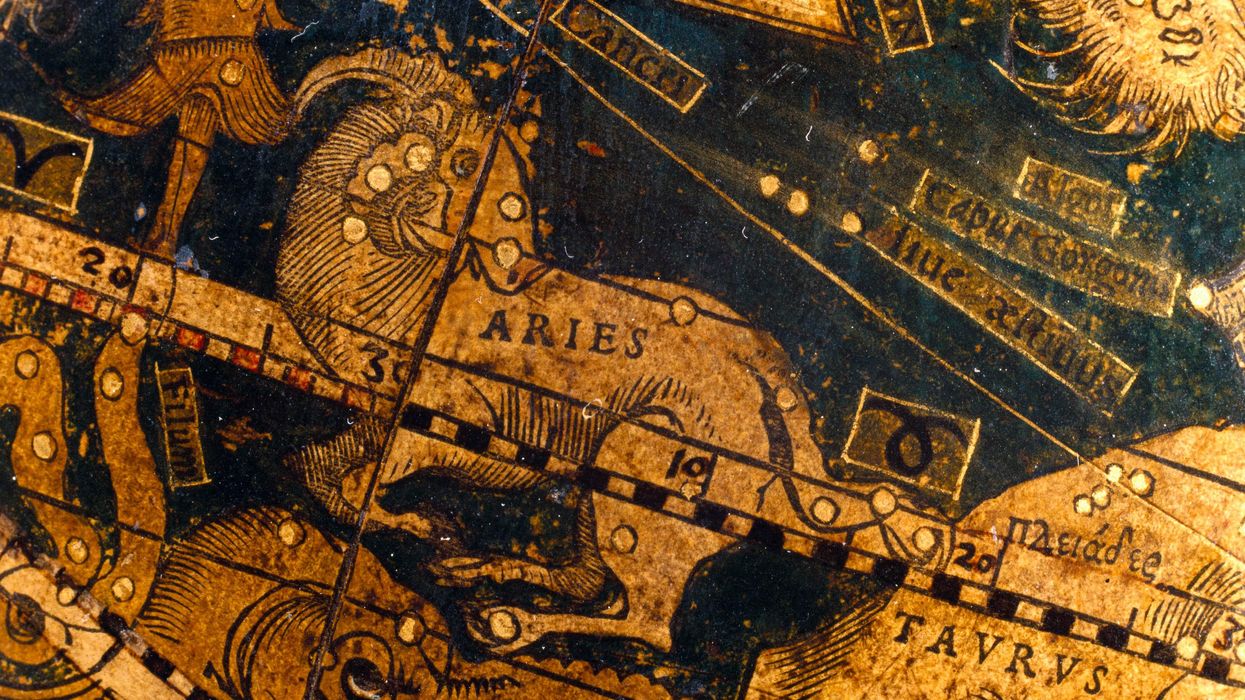 Looking at the sky in 2022, it may seem like the universe is finally giving us a break. In general, there's less intensity in 2022 than the past few years, says astrologer Fiona Hillery. "That's because there's not as many squares in the sky, and we're finishing out our last Saturn square Uranus on December 24," she says. "Next year, the major heavy hitting transit has to do with Jupiter and Neptune being conjunct with each other. This can be actually looked at from a spiritual and healing perspective—we are coming out on the other side of all of the turmoil and drama."
Curious about what 2022 will bring for your specific sign? Below, Hillery breaks down which area of life will take center stage for each rising sign. (If you don't know your rising sign, you can calculate it here—just be sure to have your birth time and place on hand. And in case you don't know your birth time, go ahead and read the horoscope for your sun sign.)
Most Likely to Receive a Financial Boost: Aquarius Rising
Because Saturn—the planet that represents responsibility and hard work—has been moving through Aquarius, this past year has been particularly tough for Aquarius Risings, says Hillery. "That's going to continue next year," she adds, but their hard work will reap rewards in 2022. Jupiter—the planet of luck and abundance—will be traveling through their second house of money and earnings. "So hard work is still necessary with Saturn still in Aquarius, but this year there's luck on their side," says Hillery.
Most Likely to Make a Big Investment or Have Someone Invest in Them: Leo Rising
Because Pisces and Jupiter will be in their eighth house of joint financial ventures, there's a focus on long-term investments and shared assets for Leo risings. "It's definitely a great time to pitch their ideas and attract those who want to invest financially in them," says Hillery.
It's also a great year for career breakthroughs, she adds. "Overall, their professional life will go through positive changes."
Most Likely to Level Up in a Partnership: Virgo Rising
Relationships, both personal and business, are going to get a boost for Virgo risings, says Hillery. That's because Jupiter will be in the sign's seventh house for the first four month of the year. Hillery adds that April should be an especially lucky month.
Most Likely to Have a Main Character Moment: Pisces Rising
This past year has been a big preparation year for Pisces rising with Aquarius and Saturn moving through their 12th house. So if you were hermiting the past few years, next year is the time to be seen and to be social, says Hillery. "It's a great time for Pisces risings to rebrand and share their work and their passion with the world, especially if they're working on any creative or healing spiritual projects," she adds.
Most Likely to Undergo Massive Transformation: Scorpio Rising
The south node, the point on your chart that determines the karmic lessons you're meant to learn in this lifetime, will be moving through Scorpio. According to Hillery, this energy encourages changes, releasing old identity constructs, and defining themselves in new ways.
Scorpio risings will also meet people who'll help them release the idea that they need to control everything. "The overall energy in 2022 is about releasing, letting go of limiting beliefs around their personal power, and embracing co-creation with other people," says Hillery.
Most Likely to Embrace Independence and Positive Change: Taurus Rising
With Uranus moving through Taurus, there's an emphasis on learning how to express themselves and taking action on their inspiration for Taurus risings. "It's a really good year for Taurus risings to define themselves in new ways and to take calculated risks," says Hillery. "These feelings will be really strong around the Eclipse seasons in April, May, October, and November."
Most Likely to Express Themselves in New Ways: Capricorn Rising
Pisces will be moving through Capricorn's third house of communication, says Hillery, bringing them the "gift of gab." This will be a prime moment for the sign to share wisdom, offer advice, and communicate in new ways. "Overall, their throat chakra will be lit up, so it's a good time for self-expression," she adds.
Most Likely to Undergo Spiritual Healing: Aries Rising
Right now and through the first part of 2022, Pisces is moving through the 12th house, indicating heightened intuition, healing, and spiritual growth; and Chiron, known as the wounded healer, is in Aries. There's a focus on being able to master the mind and mental health, a focus on learning, and a focus on finding the right groups of people to help you feel supported. "Aries rising will be forced to contend with any insecurities, any inauthenticity, and any core wounds," says Hillery. "But with the right groups of people, and because Jupiter will be moving into Aries in May, there's such an opportunity to move past that and have quite a spiritual awakening that they can share with others."
Most Likely to Experience Career Growth: Gemini Rising
With Jupiter in their 10th house of work, public expression, and promotion, 2022 will be a great time to level up, job-wise, for Gemini rising. Plus, Black Moon Lilith, a placement in your chart tied to your inner authority, is with Gemini risings until April. "There'll be this unapologetic and bold energy that encourages them to go after what they want and own that power," says Hillery.
Most Physically Energized to Seize the Day: Sagittarius Rising
Next year is all about emphasizing routine, grounding into the daily grind, and focusing on the body. "After all of the changes that have taken place, it's a great year to find their new normal," says Hillery. "Also, with Jupiter in their fourth house, there's also a lot of emphasis on making their home a sanctuary."
Most Likely to Travel and Learn Something New: Cancer Rising
Pisces moving through their ninth house of long distance travel and education will make 2022 a worldly experience for Cancer risings. brings "There's an expansive energy, allowing them to gain more real life experience," says Hillery. "But it requires them to break out of their shell. And if there is an interest, it's also a great time to take a class or learn a new skill."
Most Likely to be Happily Busy at Work: Libra Rising
Jupiter will be in the sixth house for Libra risings, bringing an abundance of projects and positivity to their daily grind, says Hillery. "Luckily, Libra risings do know how to partner and delegate when things get overwhelming," she adds. "One caveat is that there might be shifts around finances during eclipse season. So it's a good idea to clean out the closet, sell that old item, and get rid of clutter while also focusing on investing instead of spending."