We Tried It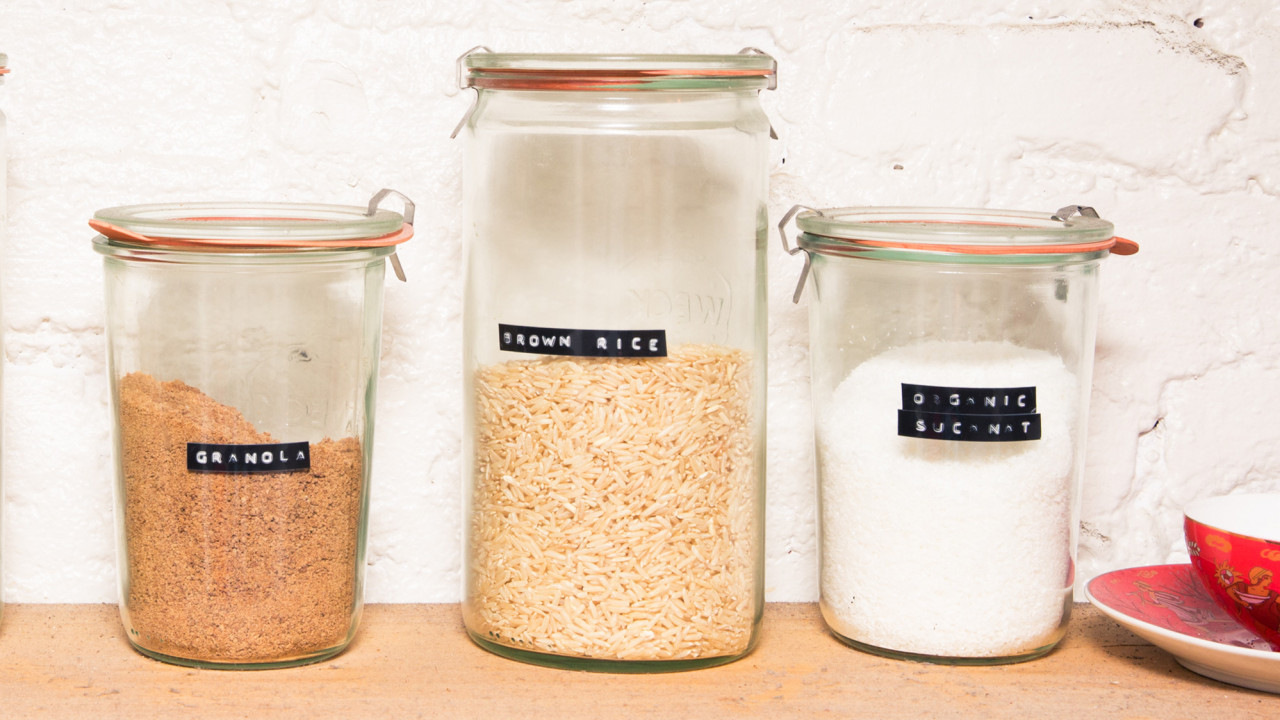 I Tried the Rice-Water Treatment to Restore My Natural Hair
Hair expert Diane C. Bailey explains the science behind my results.
The battle with my hair has been ongoing for years. After cutting off all my relaxed ends and *officially* going natural in 2017, I've been in a constant state of trial and error with learning how to take care of my hair. Usually, I keep it in a protective style—either braids, twists, or a sew-in—but after all that pulling and manipulating, it's necessary to let my hair breath to keep it healthy. Even though I enjoy being able to touch and feel my hair in its natural state, those times in between styles are the biggest pain in my you-know-what.
I've tried too many different products and regimens to count in the hopes that my hair will behave and grow. Some have worked better than others, but nothing has yielded results quite like a rice-water treatment. Rice water is exactly what it sounds like: water that is used to soak rice. The water absorbs the leftover nutrients from the rice after it's been fermented—that's what makes the water so special. It acts as a liquid protein treatment that can quickly penetrate your hair and scalp, resulting in additional growth and curl restoration almost overnight.
To see if I could achieve these types of impressive results for myself, I started using the rice-water treatment to rinse out my conditioner for five consecutive days. I would leave it in for about 20–25 minutes, and afterwards I would use the remaining water as a hair spritz once a day. I've since transitioned into only doing the treatment every two weeks as part of my normal wash-day routine. Within the first three days, I noticed how much my curl pattern was revived as my semi-heat-damaged ends were replaced by tight coils. Most surprising, though, was a noticeable change in length. Sure, it may have been less than an inch, but when your hair grows as slowly as mine, every centimeter counts. But don't just take my word for it—I spoke with natural-hair expert and author of Milady Standard: Natural Hair Care & Braiding Diane C. Bailey to discuss the benefits, and even some of the disadvantages, of using rice water as a reparative treatment.
"Rice water has a rich history of benefits for hair, especially on dry and color-treated strands," says Bailey. "[It] provides strength and moisture, resulting in hair that feels smooth and strong from roots to ends. Additionally, rice water reduces friction, increases elasticity, and closes the cuticle, leaving hair extra shiny." She explains that there are many ways to use rice water, either as a treatment or for daily use for "maintained hydration," since the multitude of minerals, nutrients, and vitamins in the rice can help repair many different hair types, especially color-treated hair (which is more prone to damage).
She also stressed the importance of thoroughly rinsing your hair after completing a rice-water treatment. As nutrient-filled as rice water is, it also can be quite damaging to your hair due to the amount of protein that the water absorbs. "Protein overload," as Bailey calls it, is when there is too much protein and not enough moisture, which can cause hair to look  and feel very dry and brittle. This is something I experienced within my first week of trying the treatment, since I likely overused the rice water and my hair required more moisture than I was providing.
How you make your rice water will also affect your results. Bailey's prep recommendation is one of the best methods for deriving the most benefits from your treatment. "One of the fastest and easiest ways to make rice water is to rinse a half cup of uncooked rice, add two to three cups of water, cook the rice in boiling water, and strain the rice water into a clean bowl for use. Alternatively, you can ferment the rice by soaking in water and use the strained water. You then leave the rice water out for 24 to 48 hours to ferment."
I personally like to let my water ferment overnight in an air-tight sealed jar to give my hair the maximum amount of available nutrients. Bonus points for adding any of your favorite citrus peels for a refreshing boost to your treatment. Start by using the treatment once or twice a week, then assess your hair for any signs of dehydration. You can always adjust depending on the weather (winter months usually mean your hair and skin are on the dryer side), but once you find your ideal routine, you can expect to see especially strong, fortified hair with minimal breakage, all for the cost of a bag of rice.
Want more stories like this?
I Had the Best Sew-in Experience Yet
Expert Tips for the Best Curls of Your Life
Celebrity Hairstylist Vernon François Breaks Down Caring for Natural Strands