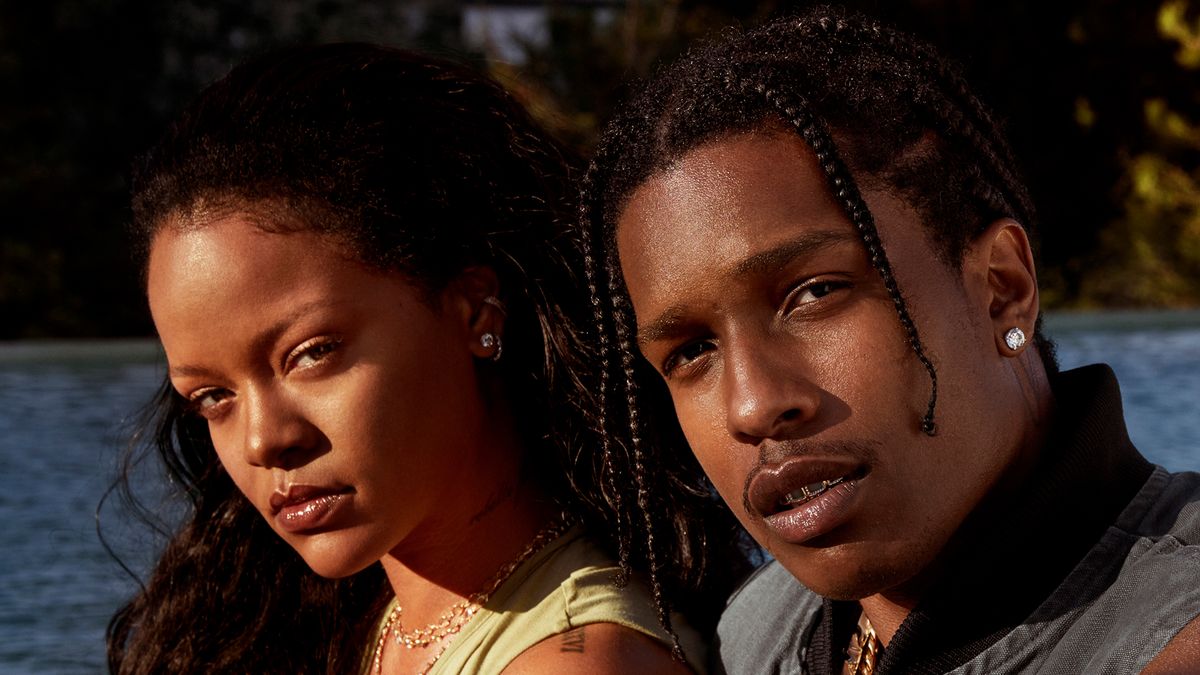 Skin
Is it actually possible to glow like RiRi?
In the three years since she
launched Fenty Beauty
, Rihanna has turned the beauty industry on its head, establishing a long-overdue standard for
wide-ranging inclusivity
in makeup development. Now, true to form for the entrepreneurial powerhouse, she is entering an entirely new category with the release of
Fenty Skin
, a three-piece collection of unisex skin-care products. Finally—something to be excited about in 2020.
"Fenty Skin is my vision of the new culture of skin care," she explained via the brand's press release. "I wanted to create amazing products that really work, that are easy to use, and everyone can apply it." Apparently, even international celebrities feel overwhelmed by the expansive skin-care industry.
Rihanna subsequently developed her core collection, a set of three 2-in-1 products that are suitable for all skin tones and types: the Total Cleans'r Remove-It-All Cleanser, Fat Water Pore-Refining Toner Serum, and Hydra Vizor Invisible Moisturizer Broad Spectrum SPF 30 Sunscreen, which are collectively known as Fenty Skin Start'rs. Aesthetician and skin-care expert
Sean Garrette
will serve as the first Fenty Skin ambassador.
All of the formulas are clean, vegan, and cruelty-free, housed in pale lavender packaging made from post-consumer recycled materials with refillable systems (for the moisturizer) to minimize waste. Apparently, the gender-neutral shade was inspired by a car that Rihanna saw prior to development and which the brand subsequently matched.
---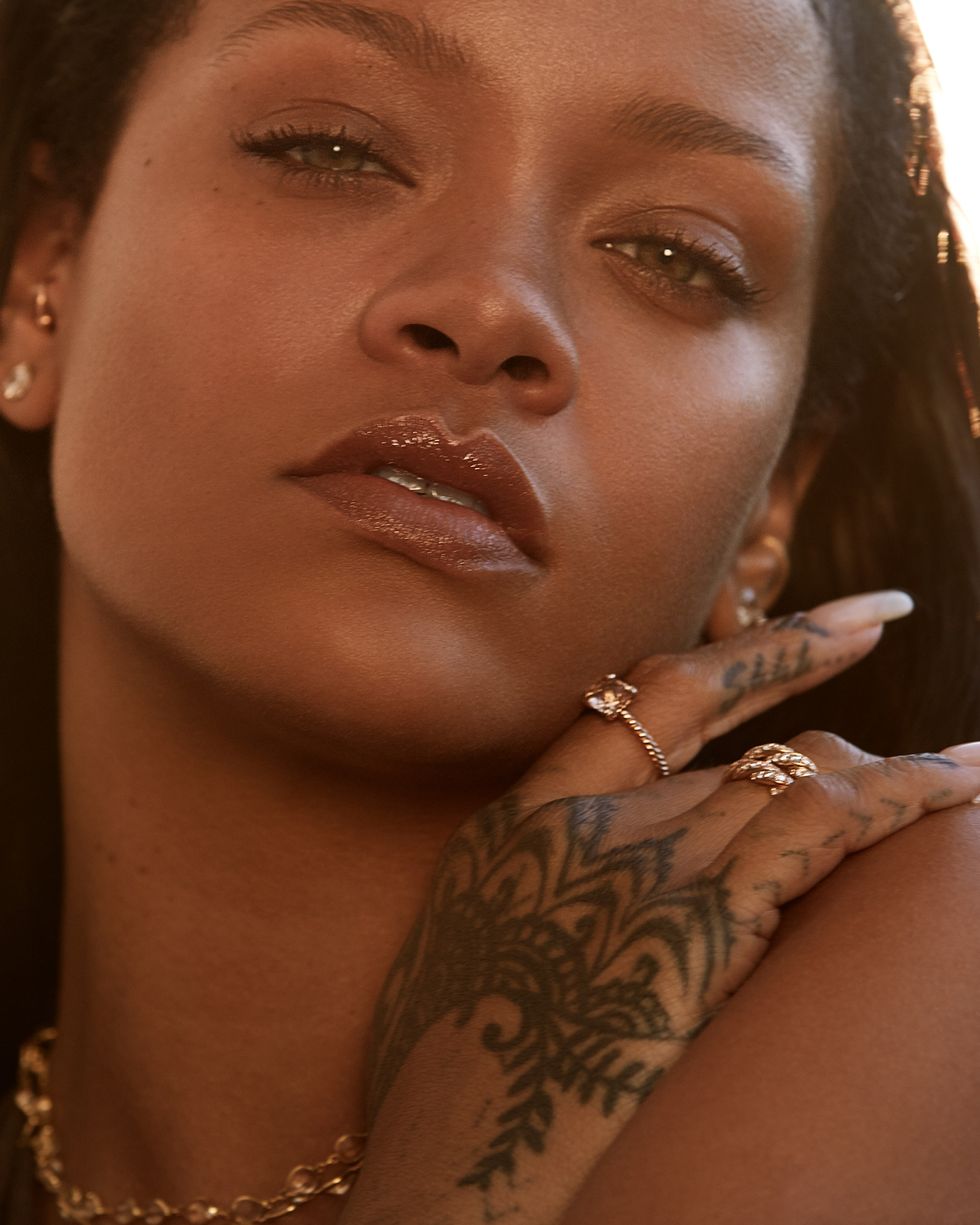 Photo: Courtesy of Fenty Skin
Each of the products contains skin-nourishing ingredients like
hyaluronic acid
(for hydration), niacinamide (to target tone and texture), and Barbados cherry (for a dose of brightening vitamin C). They also have a prominent fruity fragrance, which this editor found somewhat off-putting—I prefer that if a product has fragrance (which can irritate sensitive skin), it's extremely subtle, which this is definitely not.
Of the three products, I was most intrigued by the Fat Water toner-serum hybrid. The generous size—five fluid ounces for $28—is a major selling point, and the texture has the perfect balance of a watery toner and a juicy serum. It's formulated to minimize pore size, lighten dark spots, brighten, smooth, and fight shine, and indeed, when I applied it—tapping it into my skin with my fingers, no cotton round required—I did feel like the pores around my T-zone were less noticeable. Everything just looked and felt a little plumper, hence the name "Fat Water."
The cleanser (4.9 ounces for $25) has a satisfying creamy gel hybrid consistency that lathers nicely to remove dirt and oil. It felt like a little much in the morning, when your skin isn't particularly dirty (unless you forgot to remove your makeup the night before *gasp*) but I definitely enjoyed it as the second part of my
two-step nightly cleanse
.
The SPF 30
–
infused moisturizer (1.7 ounces for $35) has a slight pink tint to it, which allows it to seamlessly blend into any skin tone, and since it is a
chemical sunscreen
, there is no added zinc to leave that telltale white cast. Although this formula wouldn
'
t work for your nighttime routine, I appreciate that Rihanna is emphasizing
sun care
, since
everyone
needs daily protection, no matter how much melanin you have. Like the serum-toner, this product is meant to fight shine, but when layered together, it gives your skin more of a demi-matte finish, which I enjoyed. There is an ever-so-slightly tacky finish, but I didn't experience any pilling when I applied makeup over it, which is a major bonus. Still, the fragrance lingered for a few hours, especially with the two products together, a misstep in an otherwise solid foray into skin care. Basically, if you want to channel RiRi—and honestly, who doesn't?— this, in addition to her Fenty Beauty makeup, will get you closer than ever before.
If you're eager to try Rihanna's first skin-care products for yourself, they'll be available Friday, July 31, exclusively on
FentySkin.com
.
Photos: Courtesy of Fenty Skin
Want more stories like this?
Cactus: The Plant That Belongs in Your Skin-Care Routine
The 8 Best Waterproof Mascaras That Will Never Run or Smudge
What Beauty Brands Don't Want You to Know about "Anti-pollution" Skin Care