How Did the Candle Become 2020's Status Symbol?
In a year when showmanship is generally unwelcome, candles reign supreme.
Decor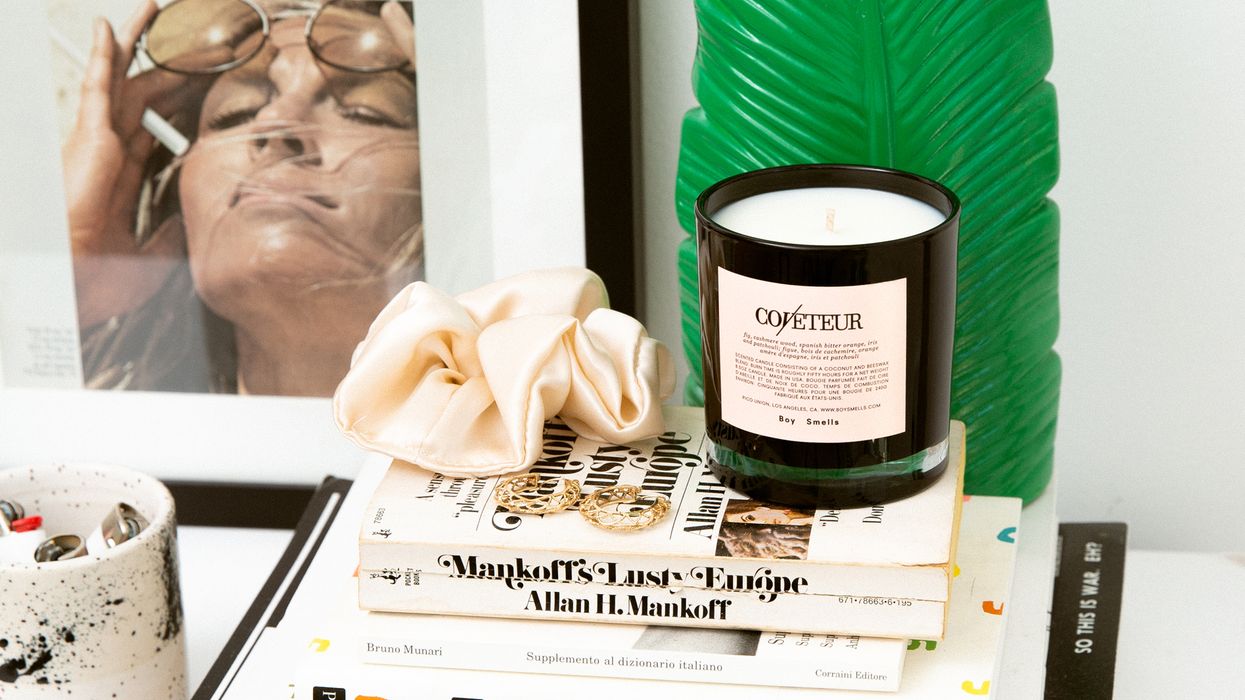 First it was the
closet tour
, then it was the shelfie: The social media humble-brag has evolved from an ostentatious display of designer shoes and bags, then luxury face creams organized by color. The 2020 version then, of course, is the luxury candle. Over the last six months of lockdowns, quarantines, and stay-at-home orders, we had to take our virtue signaling into our own spaces, leaving the candle to take the helm as this year's status symbol.
"Nowadays scented candles are used the same way as we have always been using perfumes: as a way of adding personality, but to our homes," notes
Elisabeth Heier
, a photographer, stylist, and visual storyteller based in Oslo, who says the current chaos of the world is forcing us to look to our spaces for much-needed comfort. "In Scandinavia, lighting candles—especially during autumn and winter—is associated with
hygge
, or coziness. Being able to do it in an even more stylish way adds to the popularity of the candles. When you combine that with the luxurious feeling of lighting an expensive candle to relax and enjoy at home, it makes them a status symbol."
So then how did the Le Labos, Diptyques, and Byredos of the world replace Yankee Candle?
For one, a $68 candle feels like a luxury, but it's cheaper than a Chanel 19 bag or a Bottega Veneta Intrecciato Leather Tote by about 5,000 percent. And though, sure, you could very well display your Manolos on your mantle, that type of showmanship is generally unwelcome in 2020. But there's nothing intrinsically garish about a candle. It's meant to be out in the open, burned just so. When mid-century modern became the decor style du jour, if you weren't keen on replacing your IKEA dresser with a chartreuse credenza or your coffee table with a slab of travertine, it was easier to start with what went on top:
coffee table books
replaced magazines, and candles would lay just so in orange-tinted lucite trays from places like Coming Soon and Bi-Rite.
Furthermore, unlike other home ware or beauty products, a candle can take on a new life after it's gone: the
makeup brush
holder, the receptacle for loose odds and ends—a trend that a Diptyque spokesperson said started organically from customers who "wanted to give another life to this beautiful object." After all, even after it served its original purpose, it feels silly to discard your Santal 33, especially when it has such long-lasting Instagram potential.
When the minimalist wave hit the scene around the same time that Instagram became a viable marketing tool in 2014 or so, brands like Byredo and
Boy Smells
—who had simple but distinct branding—hit big. Suddenly, brands didn't just have customers—they had communities. 
---