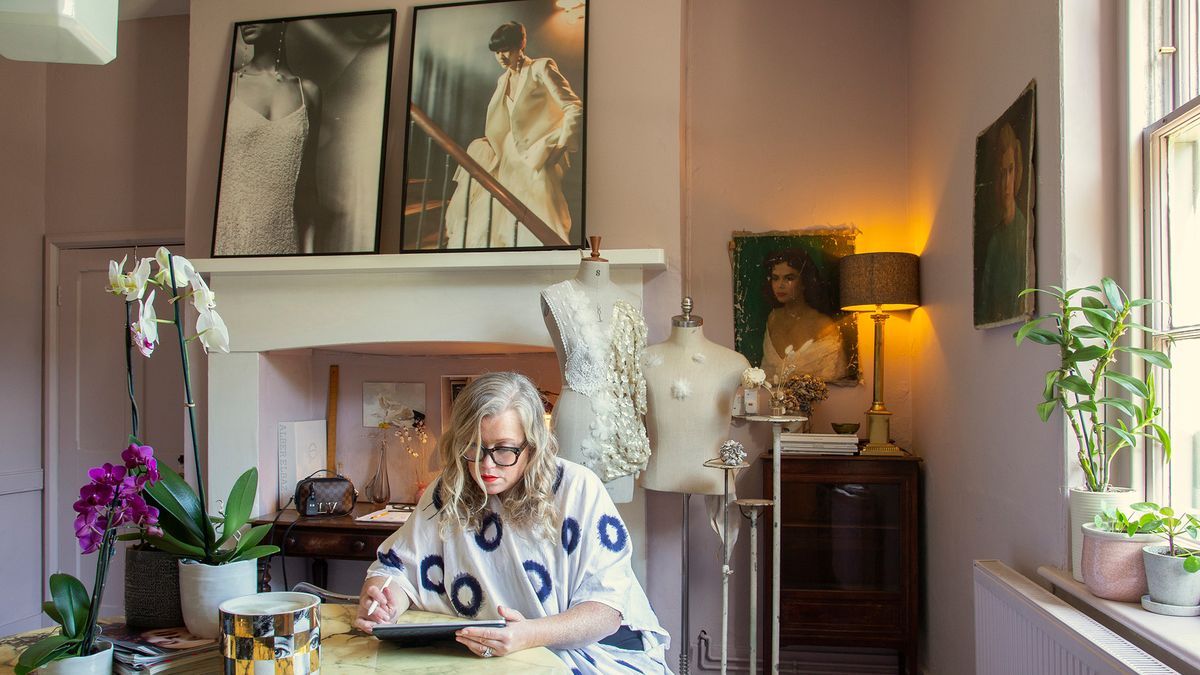 Interiors
Where quirky modern art meets stellar antique finds and color is in abundance.
Roughly two years before COVID-19, bridal designer
Kate Halfpenny
and her husband, artist James-Lee Duffy, vacated London to purchase an idyllic yet joyfully quirky vicarage about an hour outside the city which they are more grateful for now than ever. For those of you who aren't aware (as I was not), a vicarage is how they used to describe old clergy houses characteristic of the United Kingdom. Halfpenny's current abode was originally a fraction of the size and built in the 1300s. Throughout the centuries, it was added onto in various architectural fashions to create the charming, eclectic residence that exists today. The house has now been renovated and decorated by the aesthetically driven designer-and-artist duo of Halfpenny and her husband, James. Intrigued? You should be.
Cross the house's threshold, and you'll find suede mid-century modern furniture, an eclectic range of modern art, and an abundance of color. The house exudes joy. "It's totally my sanctuary. In the world, there's nowhere I would rather be than there, right now," says Halfpenny. "The only thing missing is a house full of friends." We caught up with the designer to discuss her fabulous interior design sense, where she finds inspiration, and to hear her gush about her quaint little town in the English countryside.
---
Shop Kate Halfpenny's Interior Picks:
Tracey Emin
Maison Lancel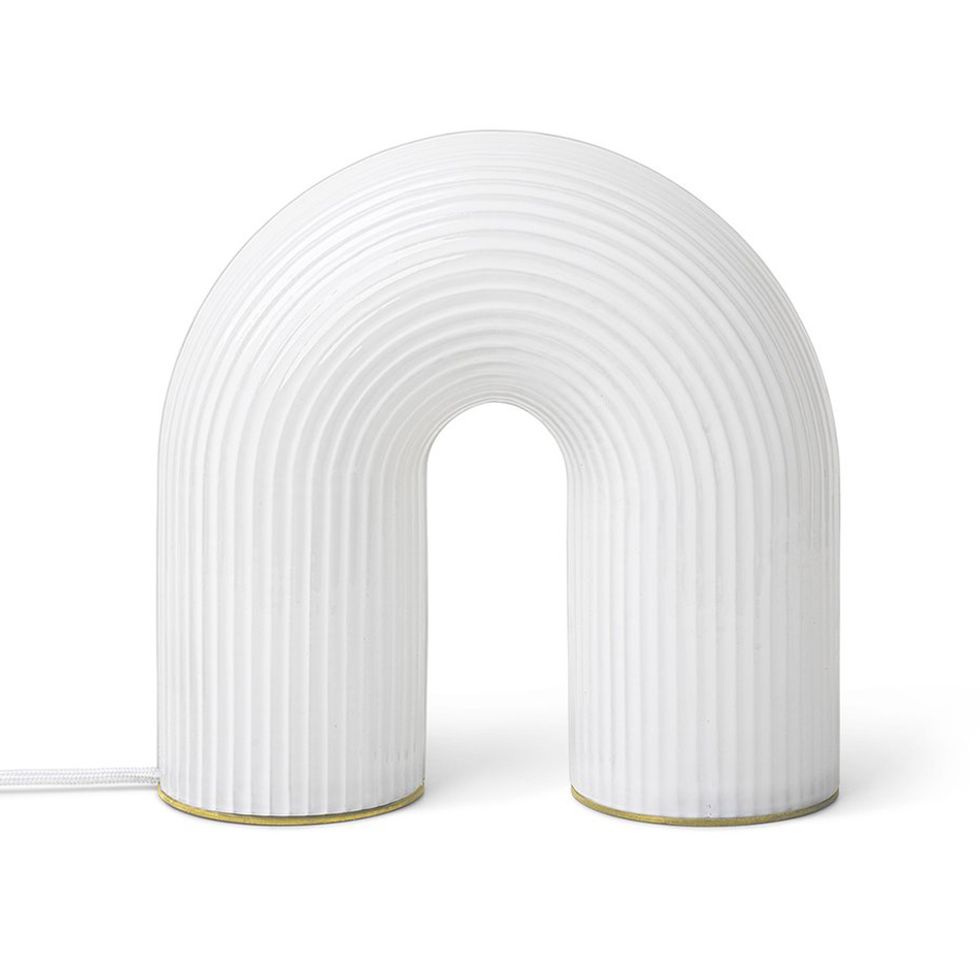 Darkroom London
Iglucraft
Too Good