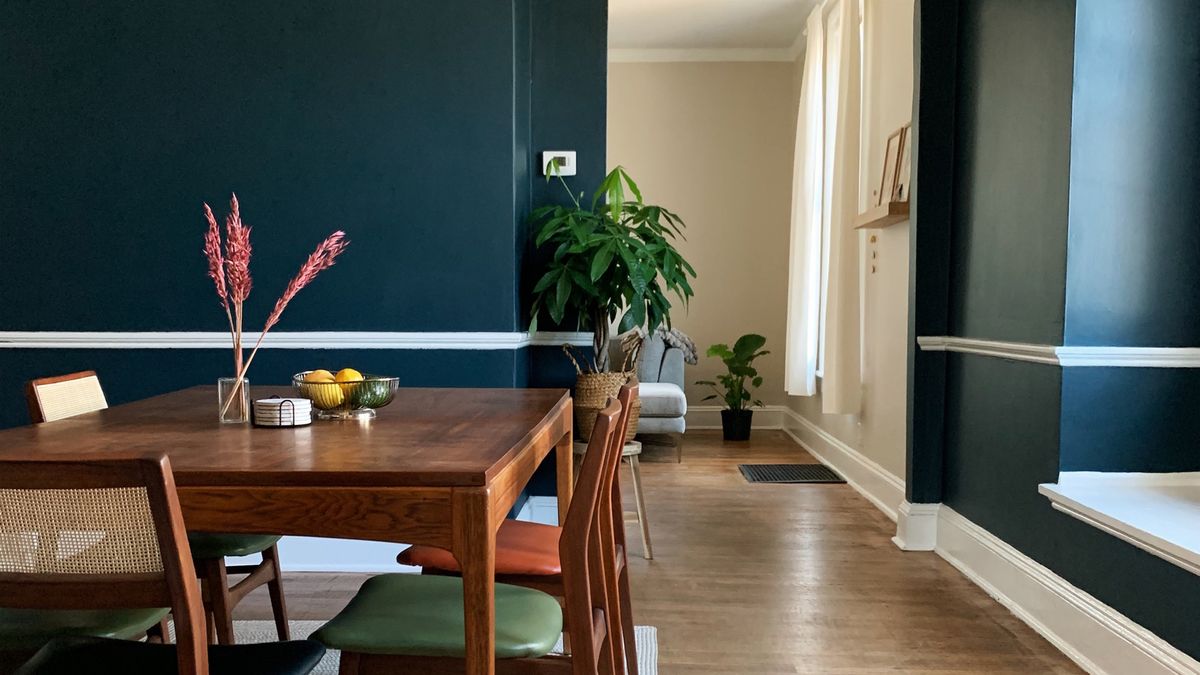 Decor
Prepare for some serious decor envy.
Anyone else still craving
home renovations and updates
? Us, too. And now that winter is looming (and potentially another quarantine lockdown), we're eyeing the next frontier of
interior makeovers
to make our houses and apartments extra cozy, starting with a fresh coat of paint. It feels like we can't open Instagram or scan our favorite design publications without seeing someone transform their kitchen cabinets with a soft yellow hue, or add a moss-green accent wall to their bedroom. Sure, if you rent you might seriously annoy your landlord, but these are strange times, folks, and we're willing to do anything to add a bit of joy to our abodes.
But before we all run to our nearest hardware store, we need to know: What are the hottest colors for interiors these days? How will they stand the test of time? And are any of these trends seriously overrated? We chatted with Natalie Ebel, designer and co-founder of
Backdrop
, the millennial-friendly paint company, to learn what her clients are requesting most often.
---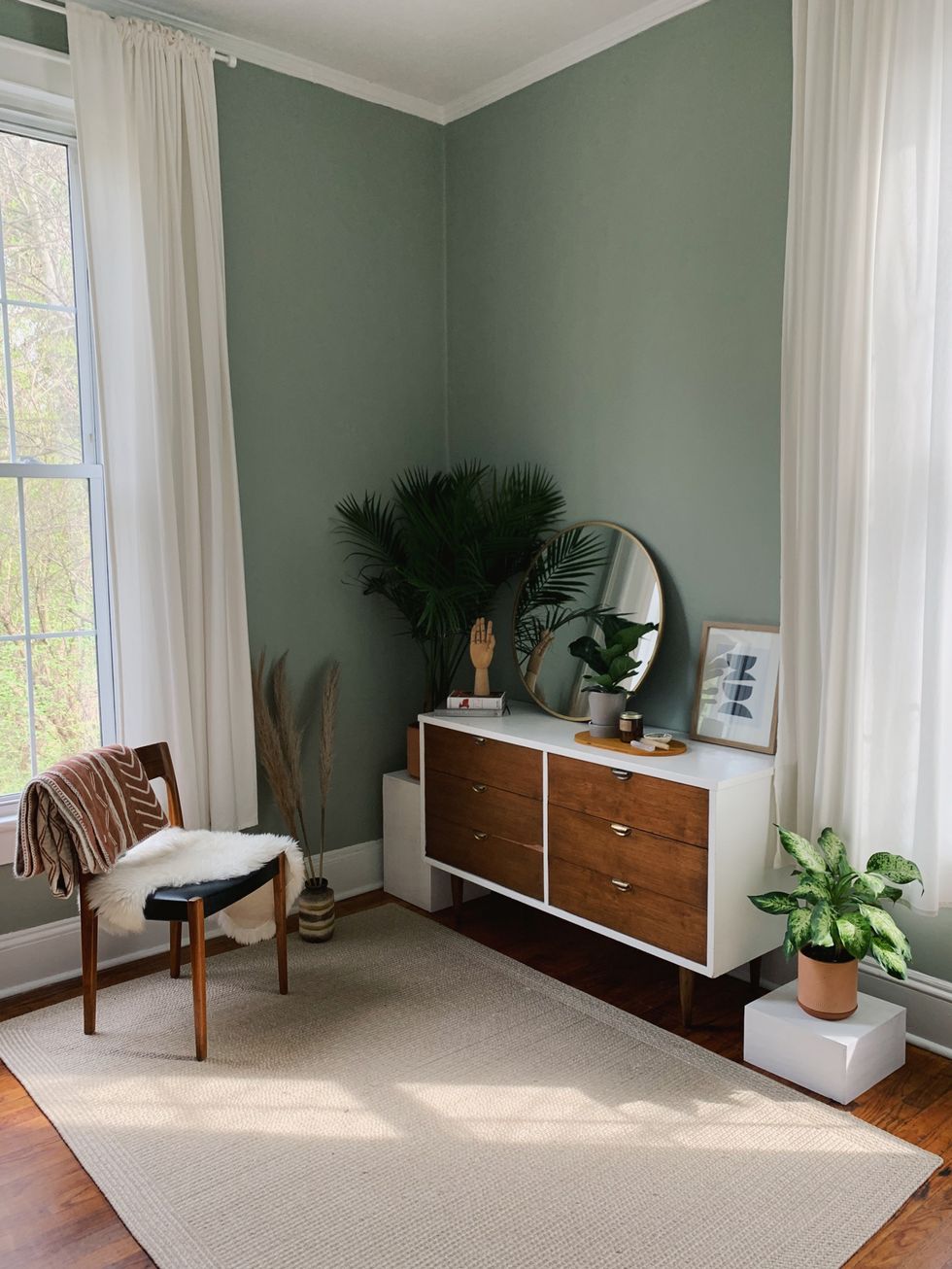 Photo: Road to Todos Santos, bedroom; Courtesy of Studio de Luca
Why do you think painting is a great option for updating your space without needing to buy a lot of new items?
"Painting is one of the easiest (and cheapest) ways to transform your space. I've painted my bedroom [and] living room at least 20 times. We wanted painting to be as easy as choosing a throw pillow, but as impactful as buying an expensive piece of furniture, and now with Backdrop, paint is just that. Especially over the past six months, we've seen our customers play around with really fun accent walls, bold doors, and shapes like faux headboards, frames, and waves, which shows how fun painting can be if you don't take it too seriously. Paint has the potential to completely upgrade your space into something brighter, cleaner, warmer, bolder, playful—or whatever you want your backdrop to be. That's not something any piece of furniture or accessory can do."
What are 2–4 of the most requested/popular colors for living rooms?
"A [pure white], a [cool white], and a [warm white] are the most popular colors we see for living rooms. People definitely tend to gravitate toward a more neutral palette for the living room, since it's generally where they spend the bulk of their time."
For bedrooms?
"People have been loving [warm muted pinks], [deep yellows], [cool, muted green-grey], and [warm blue] recently for bedrooms. Some really prefer a more muted tone like
Modern Love
[a muted pink], but we see other people that really want to go bold and warm in this space."
For kitchens?
"[Cool, light grey] and [dark blue with green undertones] give a clean and elevated look, and [true pink for] a fun pop of color has been really popular for kitchens and dining rooms this year."
For bathrooms?
"[Beige with a hint of yellow] is a favorite among customers looking for something neutral, but we've definitely noticed a big trend toward bold bathrooms with [warm, earthy pinks], which makes a small space feel really fresh."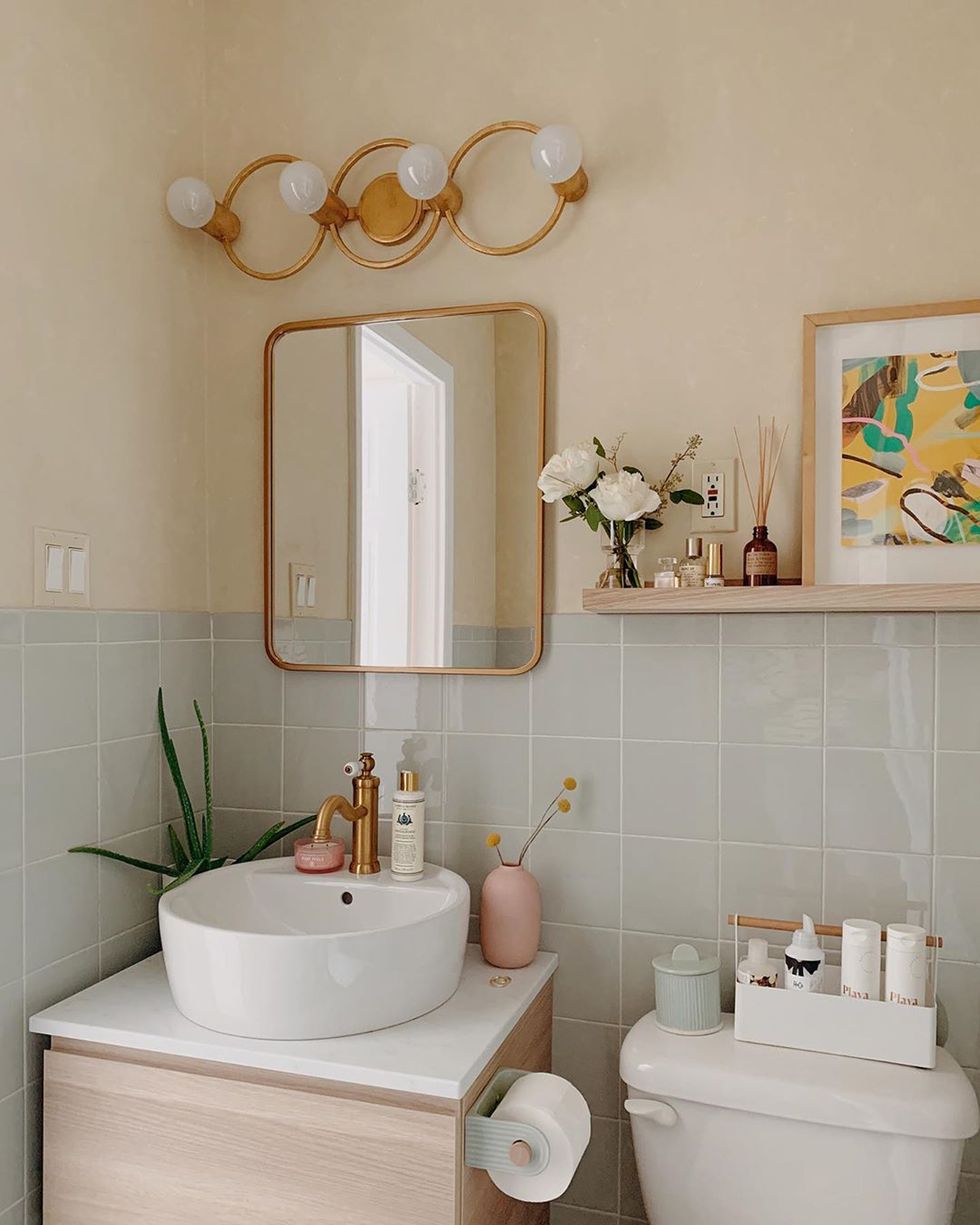 Photo: Modern Love, bathroom; Courtesy of Instagram.com/@reserve_home
Are you a fan of a bold, all-over color choice, or do you recommend an accent wall for more timid clients?
"We really think you are the best person to choose your backdrop. If you are interested in playing with some color, starting with an accent wall, shape, or small space (like a bathroom or closet) is always a good idea. You can get a feel for living with the bolder spaces and then expand from there. One thing we've been surprised by is how people keep coming back to order paint three or four times. I think people start modest and then feel empowered to paint more after they've finished their first project."
What are some color trends from the last 12 months that you're eager to see fade in popularity?
"I've never been a fan of the 'color of the year' trend. If you're doing it right, all your colors should withstand all trends."
What colors do you always think will be in style, regardless of trends?
"For me, a classic, pure white will never go out of style. It keeps a space fresh and clean while still feeling warm.
Supermoon
(a pure white) is a go-to. It's been one of our consistent best-sellers since launch, and I actually just painted most of my house in it—I have these crazy textured walls, and it keeps the space clean but interesting. White paint is actually one of the driving reasons we started Backdrop in the first place. I was trying to find a pure white for my daughter's nursery, and it took me months to sample and land on a color because I was faced with 300 options at the hardware store.
Harvest Moon
(a warm white) and
Cool Moon
(a cool, bright white) are two other classic whites that will always be in style."
Top photo: Surf Camp, dining room; Courtesy of Studio de Luca
Want more stories like this?
How We're Upgrading Our Tablescapes This Fall
What Your Collection of Coffee Table Books Says about You
Meet 4 of the Most Sought-After Vintage Dealers on Instagram