8 Ways to Update Your Apartment and Still Get Your Deposit Back
Who says you can't have the kitchen of your dreams?
Decor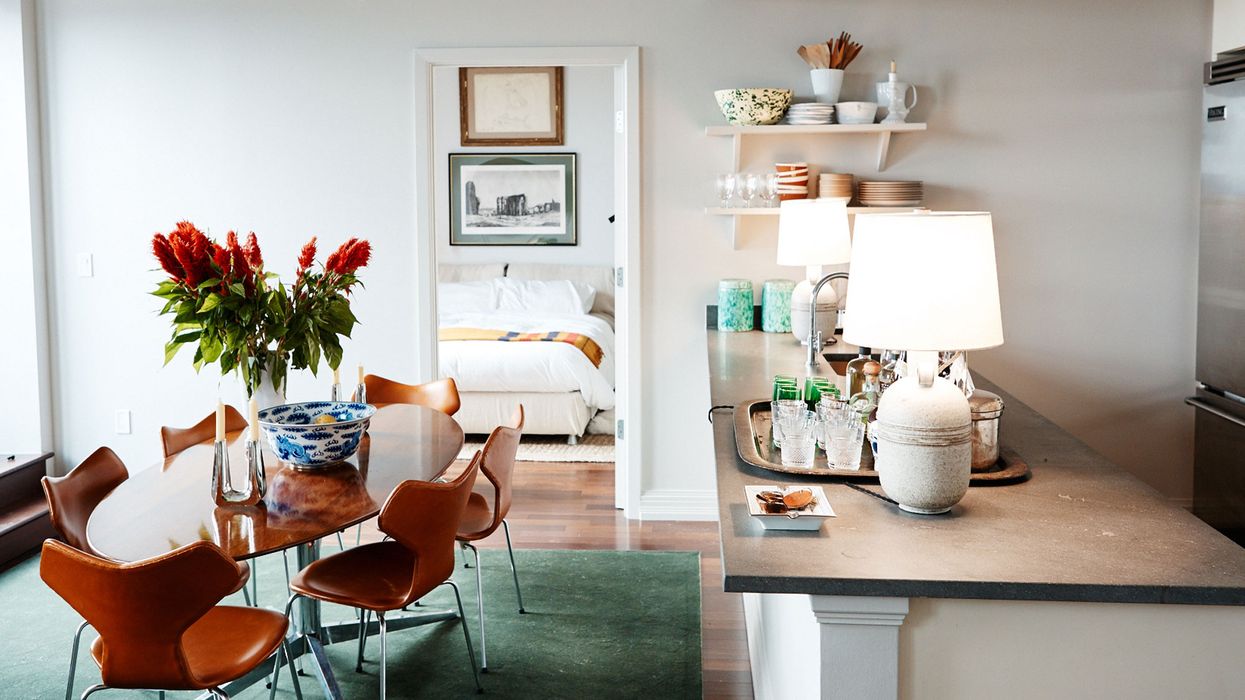 As we continue on in what feels like an eternity of isolation, we've started to notice all the little things about our homes that irk us. Whether it's the hardware on our cabinets from the mid-2000s, showerheads that seem only to have a water pressure of "attack mode," and outdated light fixtures on our ceiling that resemble breasts (
everyone
knows what we're talking about here), what better time to perfect our personal sanctuary than right now?
Of course, many of us in major cities are renters, which means that we cannot necessarily demolish our bathrooms and install those subway tiles of our dreams. But we can come close. There are dozens of temporary changes we can make to our spaces to transform them into the homes of our dreams. It may take a bit of effort and elbow grease, but that's a small price to pay for a space you are happy to
live, work
, relax,
cook
, and teach in day after day.
First, a primer on what generally is and is not possible for renters. For the most part, leasing laws are quite flexible when it comes to cosmetic changes to your space. That means anything that does not require professional installment or modification. Switching out antiquated light fixtures, cabinets, tiling, and flooring are all fun to dream about on our respective Pinterest pages, but unfortunately, they don't fall under the umbrella of cosmetic modifications. Even if there
is
beautiful hardwood under the floor-to-floor carpeting in your bedroom, making this type of change will undoubtedly have you kissing your deposit goodbye.
Of course, we can't tell you all of the specific dos and don'ts of your apartment, since we're not your landlord! If there is a change you would like to make that is not cosmetic, contact your landlord and see which negotiations can be made. Disclaimer aside, here are eight ways to spruce up your interiors and still get your deposit back. 
---