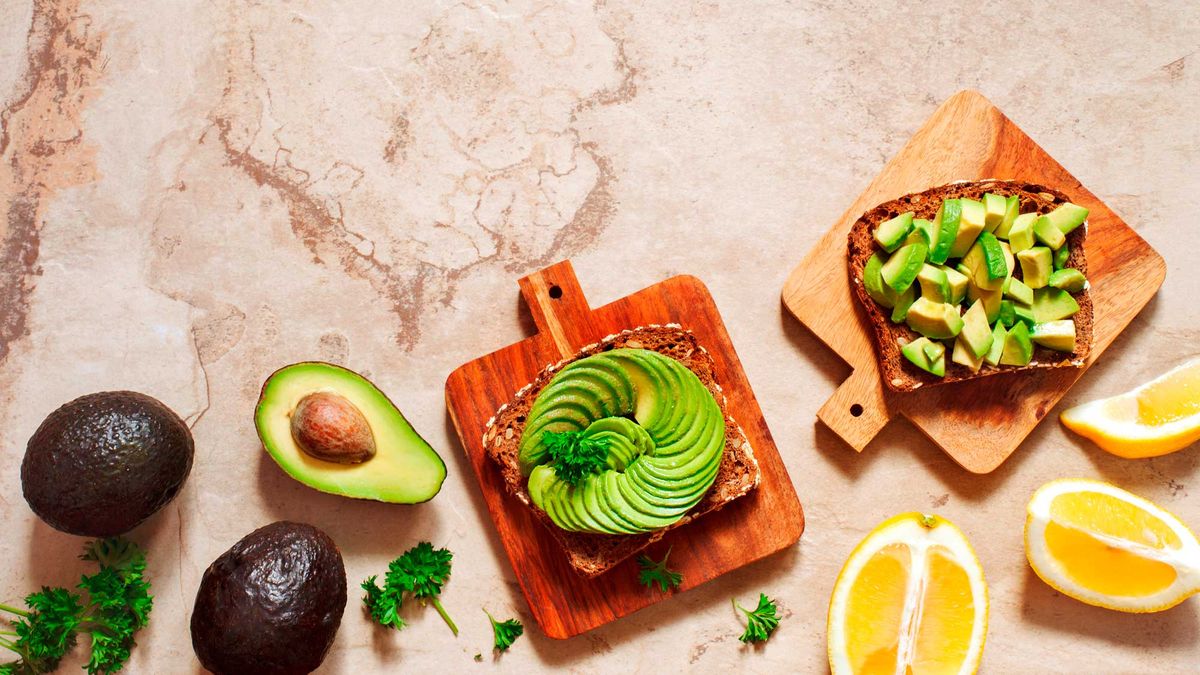 Skin
No, it's not eggs.
Anyone who struggles with eczema knows that the hunt for a solution doesn't begin and end during eczema awareness month (ahem, which is October). Nearly
32 million people
share the troubles of
dry, itchy, inflamed skin
associated with the skin condition, and many have made it their life's mission to find answers. We know how daunting of a task it can be to find a treatment for eczema, but according to our experts, the answer to your itchy skin woes could be related to a breakfast food you may already be familiar with: avocado oil.
Apart from being toast's best companion (and the core of your favorite neighborhood restaraunt's guacamole), avocado as a skin-care ingredient also has nourishing benefits when applied topically. And in oil form, it can be used to offer some
much-needed relief
from eczema. While much of the evidence is anecdotal, we tapped board-certified dermatologists who believe avocado oil may have properties that can help soothe eczema, aka atopic dermatitis. Keep scrolling to learn more.
---
What Is Eczema?
Dr. Robyn Gmyrek of
Park View Laser Dermatology
describes eczema as a general term for dermatitis, which refers to inflammation of the skin. "Eczema can occur from dryness, from an allergic reaction, or from irritation caused by a chemical exposure. Then there is a form of eczema called atopic dermatitis, which is considered to be a chronic form of eczema that has a genetic predisposition," she explains.
This type of eczema flares periodically and can make certain areas of your skin red, itchy, and inflamed. Chicago-based dermatologist
Dr. Jessie Cheung
adds that most people with eczema have a genetic tendency to allergies or a gene mutation for certain skin proteins that maintain the skin barrier. "Eczema can also be commonly triggered by irritants such as harsh cleansers and wool, allergens including fragrances, nickel, dyes, and antibacterials or preservatives," she says.
Avocado Oil for Eczema
You may have heard that avocado oil is effective at treating things like sun burns, wounds, and
brittle nails
, but Dr. Cheung maintains it can pose some serious benefits for those with eczema, too. Because atopic dermatitis occurs when your
skin barrier is impaired
, she says that the key to treating it is to decrease inflammation and hydrate the skin. "Avocado oil helps with both, as it is anti-inflammatory
and
acts as an emollient to soften skin and trap in moisture, thereby soothing the itchiness. The antioxidants and fats found in avocado oil also help to modulate skin barrier maintenance, collagen metabolism, and wound healing, all of which can help with treating eczema," she says.
When it comes to the unbearable itch factor associated with eczema, avocado oil can provide relief. Says Dr. Gmyrek, "In theory, if avocado oil helps heal the skin lesions of eczema and repair the skin barrier, then the itch would improve as well. In addition, it contains linoleic acid, which has been shown in combination to help rebuild, stabilize, and maintain the skin barrier in atopic dermatitis lesions." Avocado oil is also chock-full of vitamin E—an antioxidant that protects against free-radical damage—which reduces the risk of oxidative stress that could trigger an inflammatory condition like eczema.
How to Use Avocado Oil for Skin
Being a carrier oil, avocado oil can be used to dilute essential oils when used in its pure form. That said, you can also find avocado oil in everything from hair and
scalp treatments
to face creams and lip balms. Of course, if you have a known allergy to avocados, you should avoid avocado oil as a skin-care ingredient. If you're unsure if you have a sensitivity, Dr. Gmyrek suggests doing a repeat open application test (ROAT), which is a way to test for an allergic reaction to topical products. "Put a small amount of the oil or product on your inner forearm skin daily for three to five days, and observe for redness or irritation, which indicates an allergy or irritation from the product. If this happens, do not use the product. If there is no irritation, discontinue use for a week and then do the test again, as sometimes it can be positive the second time. If there is still no redness or irritation, then it should be safe to use the product."
Shop Our Picks:
Eczema can leave skin feeling lackluster and dull (especially post-cleansing), but not with this pick from Yes To. Made with hydrating avocado oil as well as skin-nourishing coconut and shea butter, skin is left glowing, refreshed, and hydrated.
Don't let dandruff—a type of scalp eczema—get in the way of a good hair day. This pure avocado oil is sourced from 100 percent organic avocados to douse your parched scalp with much-needed moisture.
If you're struggling with severe dandruff, look to a scalp scrub that removes dirt, oil, and product buildup as well as having cleansing properties. This one from Philip B. checks all the boxes, leaving behind a tingling feeling that appeals to your senses as much as your scalp.
Philip B.
Eczema knows no boundaries, even when it comes to feet. Save parched, itchy feet with this rejuvenating scrub that's infused with avocado and peppermint oils to moisturize, calm, and offer soothing relief.
If dry, cracked skin is on your list of skin-care concerns, look to this ultra-light yet powerful cream. Like a salve (without the grease), this avocado- and shea-butter-infused cream works to repair the skin at the cellular level and minimize itchiness and irritation.