This Kitchen Ingredient Is the Secret to Brighter, More Hydrated Skin
Shop 10 of our current favorites.
Skin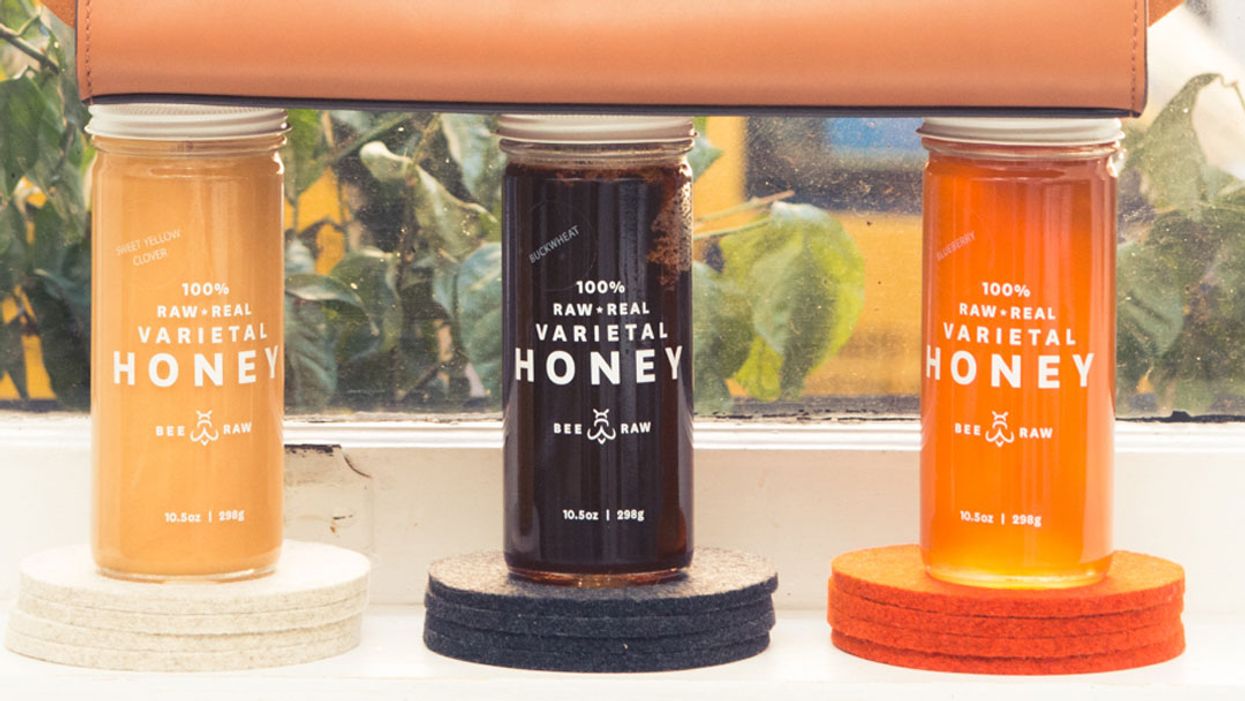 There are many reasons to be excited about the wide-ranging benefits of honey—like
aiding in wound healing
, a practice that dates back to
the ancient Egyptians
—but within the world of skin care, it's long been a star ingredient for its ability to clear acne, heal scars, and even out skin tone. It's all thanks to the three major components that produce honey: enzyme activity, live bacteria, and plant matter, all of which give the sticky substance its anti-inflammatory and soothing properties. Raw honey can even be used to
exfoliate your skin
, removing buildup and dead skin cells that can rob your complexion of its luminosity.
As more and more consumers are looking to embrace a cleaner approach to beauty, the industry has responded with a surge of honey-infused products to help your skin look and feel better than ever. From hydrating sheet masks to nourishing multi-purpose balms, these are the 10 honey products we're adding to our skin-care routines.
---
Potion seems like an apt descriptor for this honey mask, which warms on contact with your skin and delivers a rich dose of antioxidants. The glycerin, a powerful humectant, ensures your skin has adequate moisture while essential B vitamins soothe and help your skin glow.
K-beauty staple Innisfree has debuted their newest face cream with a proprietary ginger honey complex for a rich moisturizing experience. There's also added shea butter to help comfort especially dry or flaky skin.
If dozens of five-star reviews aren't enough to entice you to try this cleansing balm, hopefully the impressive ingredient list—which has rich Manuka honey, nourishing royal jelly peptides, probiotics, and sodium hyaluronate, a sodium salt of hyaluronic acid—will definitely convince you. Skin never feels stripped after washing, just clean, supple, and soothed.
There's a reason you'll find this body butter in the bathrooms of every beauty fanatic—it really works. The delicious, fluffy texture is courtesy of the whipped soy milk and honey, which blanket you in softness and nourish deep into the skin.
This serum not only helps to moisturize and nourish your skin (courtesy of both the added honey and silk amino acids), but also acts as an ideal primer for makeup. Your skin is even, deeply hydrated, and the ideal smooth canvas for your complexion products.
Lavender and honey are the perfect combo for irritated, unhappy skin. Moisturize and soothe your skin in the shower, and allow the calming scent to transform your bathroom into an aromatherapy oasis.
Pomegranate, witch hazel, honey, and mushrooms comprise this nutrient-packed sheet mask, which works to fight inflammation (which can appear as acne, puffiness, or irritation) as well as lift and firm the skin.
This cleanser has a triple-threat combo of propolis, raw honey, and royal jelly to help refine your pores and heal acne. The additional papaya enzymes and green tea also help exfoliate rough, uneven skin. The texture is also out of this world, so good luck not speeding through this whole bottle.
If you're looking for a multipurpose honey balm to save chapped lips, dry cuticles, and everything in between, we recommend hiding one of these in every bag you own. It's formulated with organic honey, propolis, organic beeswax, olive oil, and avocado oil for a rich, moisturizing finish.
This luxe mask uses Guerlain's proprietary Pure Royal Concentrate as its active ingredient—the same substance that is used for the queen bee in a honeybee hive. It similarly nourishes your skin and deeply hydrates so your complexion is more radiant and firm after just one use.