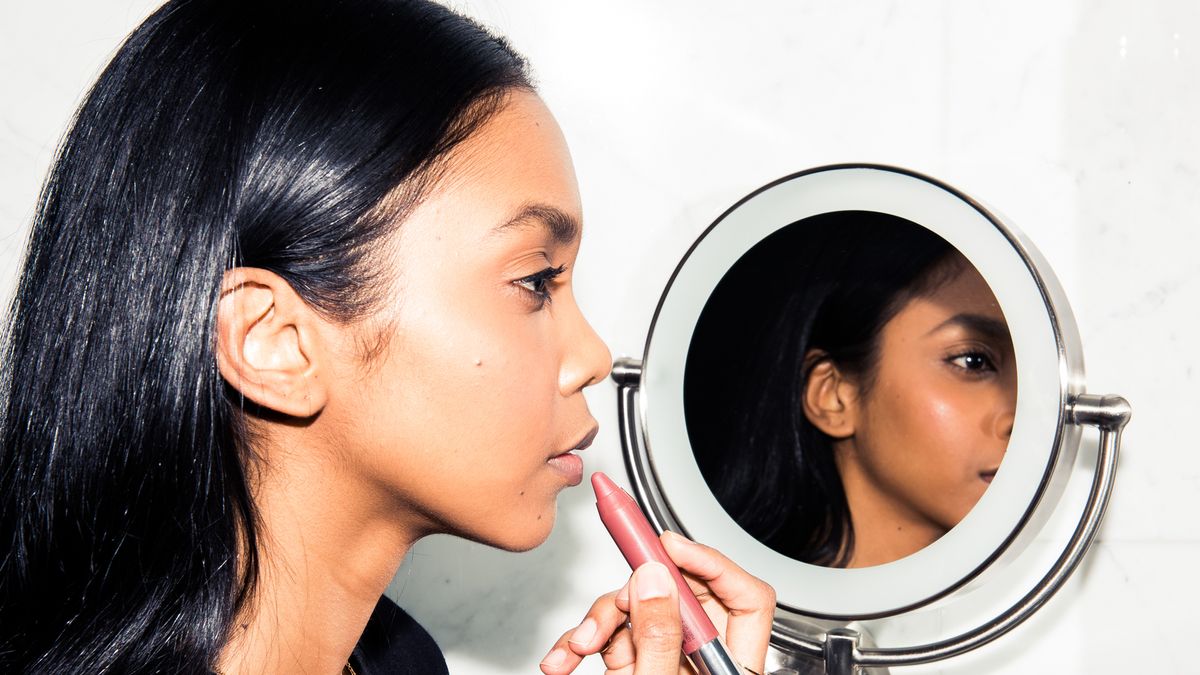 Skin
Dermatologist-approved options, right this way.
Hopefully by now you're starting your mornings with a healthy
heaping of sunscreen
. Seriously, if you want your skin to look youthful and radiant throughout your life, SPF is the best anti-aging tool in your beauty arsenal. But sadly, one of the most vulnerable parts of your face,
your lips
, is often forgotten, even though cases of
skin cancer
in this area are on the rise.
Dr. Joshua Zeichner
, the director of cosmetic and clinical research in dermatology at Mount Sinai Hospital, explains that he is seeing an increase of patients with skin cancer on the lips year after year and urges his patients to remember to protect their lips, just like the rest of the face and body. "The skin on the lips is thinner and has less protective melanin than skin on other parts of the body," he explains. "The lower lip in particular is at risk for sun damage because it faces up to the sun."
For anyone nervous about using an SPF product on your mouth—considering that people tend to "eat" their lip products throughout the day, whether it is lipstick, lip balm, or otherwise—Dr. Zeichner has a few suggestions. "I typically recommend keeping lip sunscreens, both mineral and chemical, on the dry part of the lip and on the wet border that faces the teeth. It is unlikely that the small amount of sunscreen applied on the lips will be absorbed to any significant degree." When in doubt, just remember that if your dermatologist does it (and Dr. Zeichner does use lip sunscreen), it's probably a good idea to follow suit.
In terms of reapplication, more is more with your lips. "Make sure to reapply right away, especially if you are eating, drinking, or lip licking." So whether you're spending a day at the beach, going for a long afternoon walk, or having a picnic in the park with some friends, remember to keep an SPF on hand to protect your lips from damaging UVA and UVB rays. Trust us—a lip sunburn is
not
fun.
Shop a few of our favorite and dermatologist-recommended lip sunscreens below.
---
"This stick not only protects you from the sun, but also provides cosmetic effects [and tint] like a traditional lipstick."
"This lip gloss hydrates, soothes, and protects the lips from UV light. Plus, it has a subtle tint similar to traditional glosses."
"This mineral sunscreen does not leave a white cast behind on the lips, calms inflammation, and hydrates with natural botanicals."
The creamy blend of coconut oil and lemon butter help to keep your lips ultra hydrated and protected with a dose of antioxidants. No sun damage here.
This classic tinted lip SPF has over 9,000 reviews on Sephora, so you know it's top-notch. The sheer color provides your pout with a gorgeous flush, while a blend of meadowfoam and black currant seeds makes sure you're hydrated all day long.
If your lips are already super dry and irritated, this skin-conditioning treatment will quickly come to your rescue. Soothing vitamin E and green tea extract help heal chapped lips, while shea butter and avocado oils deeply moisturize.