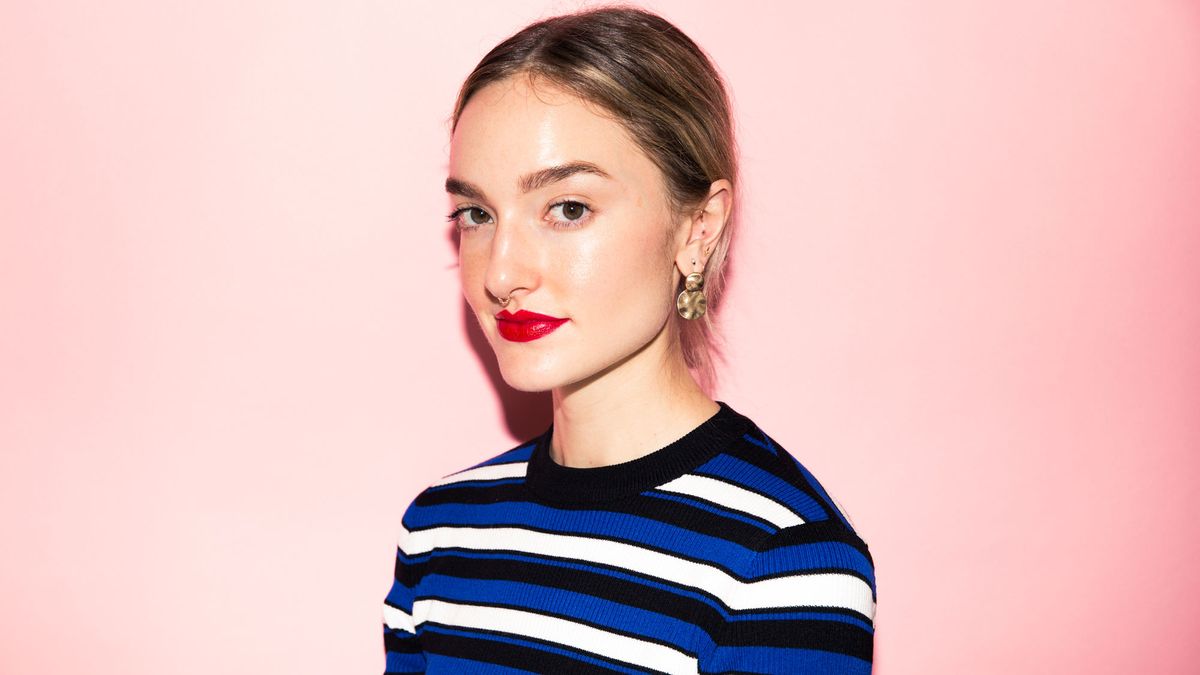 Beauty
Plus, check out the before-and-after photos.
Alec Kugler
I wish it didn't need saying, but women have every right to do whatever the hell they please with their bodies. That ranges all the way from reproductive health care to fashion, and of course, to
cosmetic surgery
. I've been supportive of the practice ever since I knew what it meant to have a boob job, but after a few friends (one of whom has happily had a breast reduction) kept inquiring what I would choose to have done, if anything, I realized it was time to face one of my own insecurities: my lips.
Now, do not get me wrong, I'm a pretty confident person in general (#humblebrag). I weathered my awkward teenage years with hopes that the boys would eventually catch up to my gangly 5'9" frame, and surprise, the universe blessed me with a 6'2" partner. Now that I'm 28, I feel like I've finally grown comfortable with who I am and what I look like, save for the occasional
hair makeover
or
fresh piercing
or
tattoo
, but I'd always felt that my lips—with their pronounced Cupid's bow and perpetually downturned corners—weren't proportional to my strong jawline. They only added to my permanent resting bitch face, and frankly I was
over
it. It didn't matter that my boyfriend frequently told me that my lips were one of his favorite features—this was my opinion, and that is the *only* one that matters when it comes to deciding to have
cosmetic surgery or injections
.
So it was finally time to investigate the world of lip fillers, and after a few days of research I decided that New York dermatologist
Dr. Lisa Airan
would be the ideal fit. I told her that I wanted a fuller pout—especially on top—for the left and right sides to be more symmetrical, and to avoid any comparisons to Kylie Jenner's ubiquitous mouth. You can actually watch the entire process on
Coveteur's Facebook Live
(fair warning, I am completely numb in the video and very concerned about drooling on camera, hence the weird face). Overall, I'm 100 percent happy with my decision and how it looks—check out the before-and-after below—and even though I was worried that other people would judge my choice to get my lips done, the truth is I feel even more comfortable in my skin than ever before.
---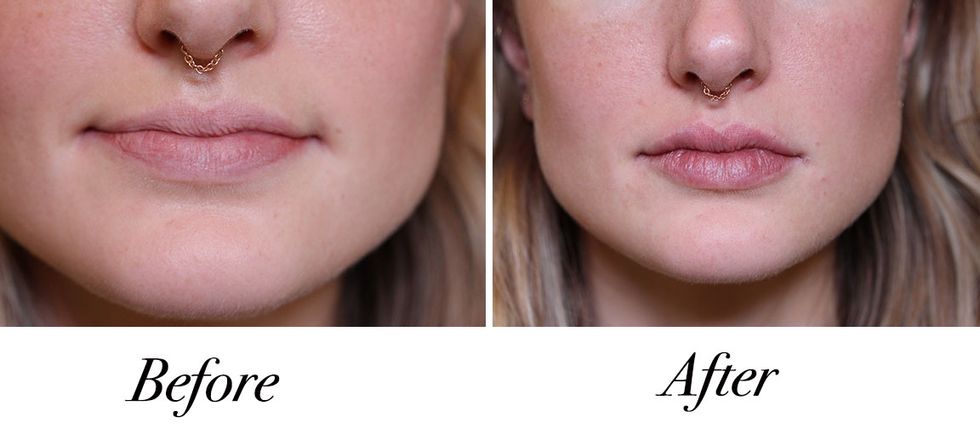 In case you're thinking about getting
lip injections
, be sure to check out these six tips below, and remember to thoroughly discuss any lingering questions you have with your doctor.
Choose your injector wisely

When I was investigating the right person to do my injections, I consulted friends and experts in the industry and spent days poring over before-and-after photos. I read articles about the various dermatologists and plastic surgeons and even watched a few videos of them performing lip fillers on other patients. Ultimately I liked Dr. Airan's aesthetic, which focuses on a more subtle, natural-looking lip, and she was very open to listening to my opinion about how I wanted to look and advising me about the best way to get there.


It doesn't hurt…that much

My pain tolerance is pretty high (see above: multiple piercings and tattoos), but I was still nervous about getting injected by a giant needle. To clarify, the needle for the fillers isn't that scary, but the one to numb your mouth is…intimidating. That said, if you've survived a cavity filling, you'll be totally fine. Dr. Airan gave me a topical numbing cream, and then a numbing injectable, which was definitely the most painful part, but she triple-checked that I couldn't feel anything before moving forward. Afterward, I'd say it was two to three days before my lips stopped feeling tender to the touch and I could comfortably kiss again.


The appointment lasts 30 minutes, and most of that is talking

Dr. Airan's office has a calm, female-friendly atmosphere. The women assisting with my injections were around my age and helped reassure me I was not in for some crazy-painful afternoon. They all kept me laughing and answered any questions I had (including the whole drooling-on-camera fear). I sat in a dentist-style chair pressed back with a handheld mirror while Dr. Airan marked where she would inject the fillers and what areas would grow fuller. After making sure I was happy with how my lips would look after the procedure, she applied my topical cream and, a few minutes later, the numbing injections—about five pricks total with the scary needle. Then it was time for the filler itself. She injected about six areas of my lips, and after each she massaged around the injection site to ensure the filler was even. Altogether, from marking my lips with the white pencil to the last poke of the needle, it took about 10 minutes. Then I spent another 10 grinning like an idiot over my gorgeous new lips.


Your lips will probably bruise
Dr. Airan warned me this could happen, but I wasn't quite prepared for the dark purple bruise that covered about a third of my lips for the next week. This wasn't an indicator of the procedure being done poorly, but rather my own personal reaction to the fillers (it varies for everyone). I recommend busting out your darkest
red lipstick
if you feel uncomfortable (I did), but to be honest, not one person said anything about my bruises when they were visible. That's the beauty of New York—no one gives a fuck.
How long it lasts depends on the filler
I got a full vial of
Juvederm Volbella XC
, which is one of the newer hyaluronic acid (HA) fillers. HA is the most common filler ingredient, and it's a humectant that attracts water molecules to the site to increase the volume—this, in turn, smoothes fine lines around the mouth. It also lasts around a year. To be honest, I was only expecting my injections to stick around for half that time, so this was a pleasant surprise. After two and a half months, I can still tell the difference in my lips—my bottom lip is even and pouty, and my top lip has more definition and fullness, especially along the sides—but it is not as much of a difference as the first few days. I've been told it looks bee-stung and kissable by people other than my boyfriend, but for the most part they have only really noticed after I say something. If I want a more drastic difference in the future (yes, I plan on continuing with fillers for the foreseeable future), I'll talk about adding another vial, which is the main measurement for cost (more on that below). Again, whoever is doing your injections will have the best recommendations for you and can guide your choice.
Fillers aren't cheap
The price for lip injections varies depending on the doctor you see, the type of filler, and even the area of the country you live in, but remember that you're augmenting your *face*, so if you can't afford the best, wait. In New York, be prepared to shell out $800-$1,000 per vial, and be sure to weigh the cost with how long the formula will last. In my experience, it's a worthwhile expense, but, like many of the best things in life, it will require some budgeting for most people.
Want more stories like this?
6 Plastic Surgery Procedures That Will Be Big in 2018
What I Wish I Knew Before Getting Botox
A Beauty Lover's 14-Step Post-Fashion Week Skin-Care Routine