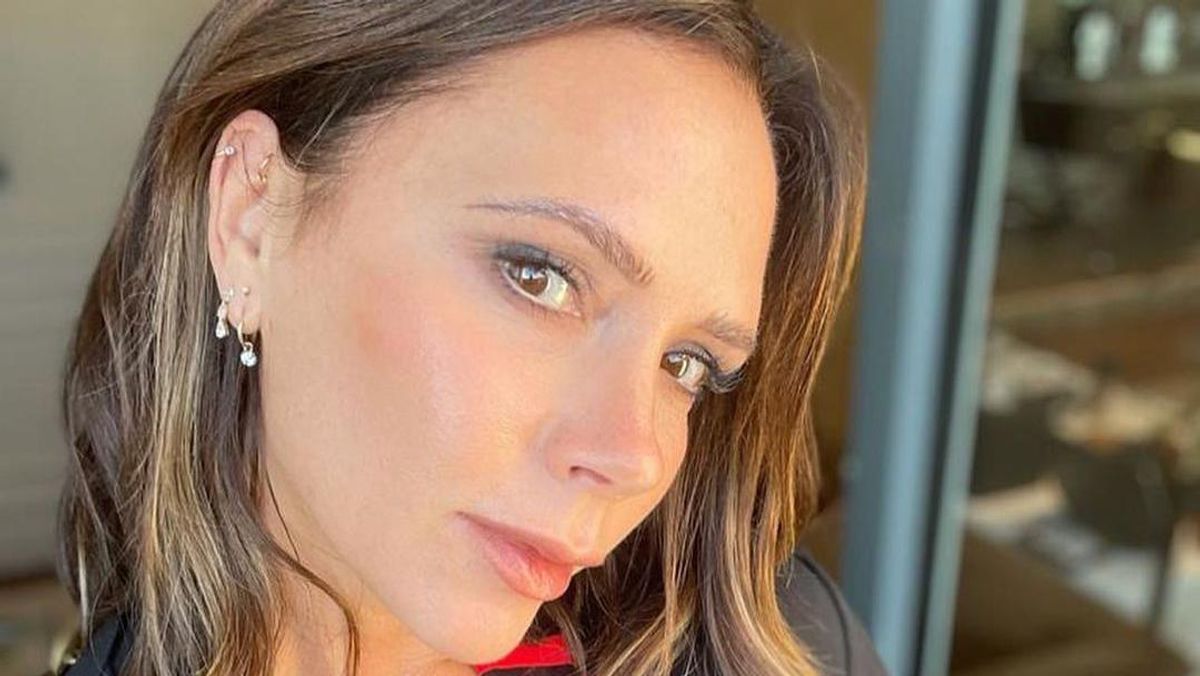 Makeup
For Victoria Beckham, Lipstick Is the Ultimate Conversation Starter
The brand founder details her personal connection to Posh Lipstick. Plus, we road-test Posh Lipstick's newest shades to see if they live up to the hype.
If I had to take a guess, there's probably a very high chance that you haven't worn lipstick in months. The perfect lipstick is like the perfect white tee—it's a holy grail item that can be wildly difficult to find. In fact, you may have given up on the task of finding a lipstick that lasts without drying out your lips; instead, you've decided to reach for more forgiving lip products, like stains or tints, that are sheer and easy to adjust.
Don't abandon all hope just yet. Today, Victoria Beckham Beauty is dropping four new shades of Posh Lipstick. In an exclusive interview with Coveteur, Victoria Beckham says that Posh Lipstick is her most personal launch to date. "I've always felt a strong emotional connection to lipstick," she says. "Every shade has a story, and the new shades—Jump, Spark, Twist, and Fire—are inspired by and named after my memories. This whole collection really personifies my journey to the woman I am today, celebrating every step along the way." The high-impact shades are eye-catching and meant to inspire a sense of self-assuredness within the wearer. "There's really nothing like the instant confidence boost a swipe of gorgeous creamy lipstick gives you. It's a moment for yourself," says Beckham. "For me, whether I [am] in the house, on a Zoom call, or out wearing a mask, I am always wearing a lip," she says.
These bold lippies also have lasting power, but unlike formulas of the past, that doesn't mean that they're also uncomfortable to wear. Honestly, if you've given up on lipstick over the past year, this latest drop might be the one that convinces you to get back in the game.
Look up "statement lip" in the dictionary and I'm certain that you'll see a photo of this lipstick. The red-orange hue packs a punch without you having to say a single word—swipe it on and your lips will do the talking for you. "Beauty really is a conversation starter," says Beckham. "I can't tell you how many great friendships have begun by asking 'What lipstick are you wearing?'"
Victoria Beckham Beauty
If a berry-stained look is more your vibe, this juicy cool-rose shade will drench your lips in a wash of color that you can layer on to your desired opacity.
Victoria Beckham Beauty
For a warmer rose shade, opt for Spark. It enhances the natural color of your lip in one single swipe while also impairing a buildable hue on your pout.
Victoria Beckham Beauty
Twist is the most subtle shade of the group, but the color still radiates confidence and demands attention, leaving behind a creamy dose of glamour that lasts hours.
Victoria Beckham Beauty
The secret to the wearable finish of these lipsticks is in the formula. Inside the bullet, you'll find rose flower wax, an ingredient that's packed with antioxidants that help retain moisture and block environmental aggressors from wreaking havoc on your lips; pomegranate jojoba complex, which works to smooth and plump; candelilla, carnauba, and sunflower waxes are the ingredients to thank for the lipstick's cozy texture; and a blend of avocado, coconut, and rosehip oils deliver a burst of moisture to your lips.
Because my lips always seem to be dry and chapped no matter how much love I show them, I need to do some pre-lipstick prep for a smooth and flake-free application. First, I rub Fresh Sugar Lip Polish Exfoliator all over to guarantee an even foundation for the lipstick to sit atop. Next, I dab on Malin + Goetz Lip Moisturizing Treatment to plump and fill any fine lines; be sure to wait a few minutes for the lip balm to dry before you move on—if you have too many emollients on your lip when you apply, it'll be hard for the lipstick to sit still. And lastly, before I apply, I fill in my lips with Make Up For Ever Artist Color Pencil in Limitless Brown. You don't need to wear a liner with these lipsticks, but, for me, I find that liners help ensure an even finish while also giving you depth and dimension.
After swatching all four shades onto the back of my left hand, the hue that seemed to best fit my personal taste was Jump, so I opted for that color.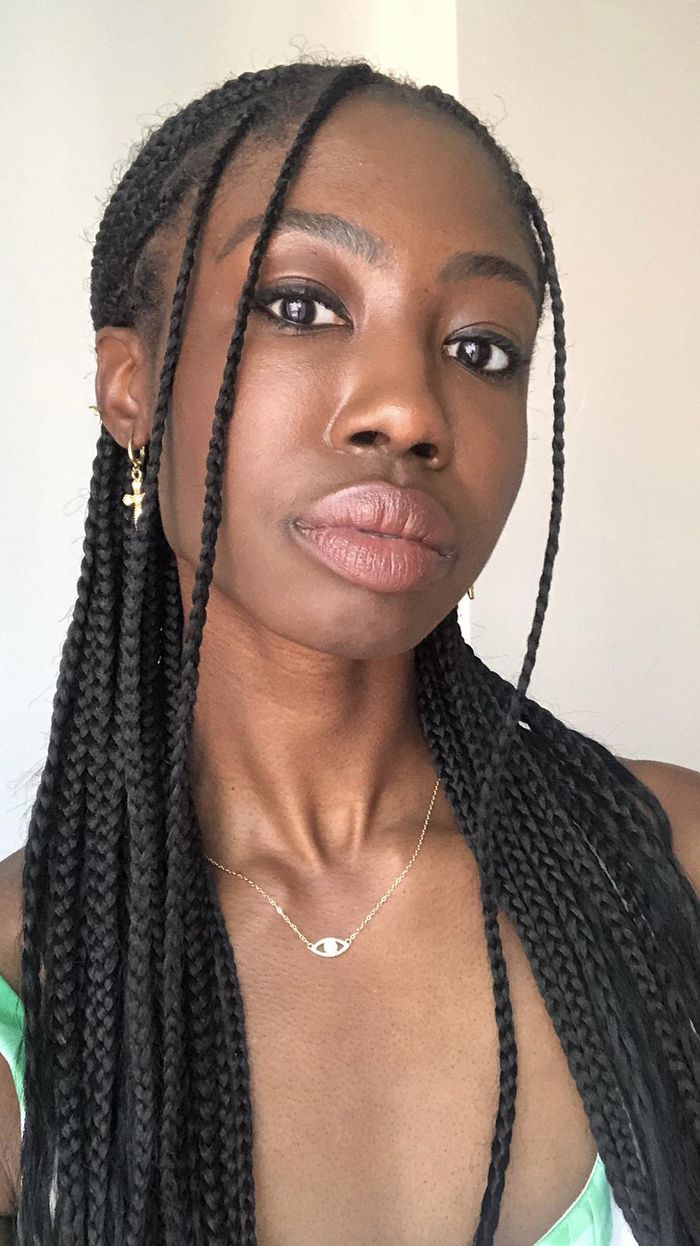 Photo: Courtesy of Ama Kwarteng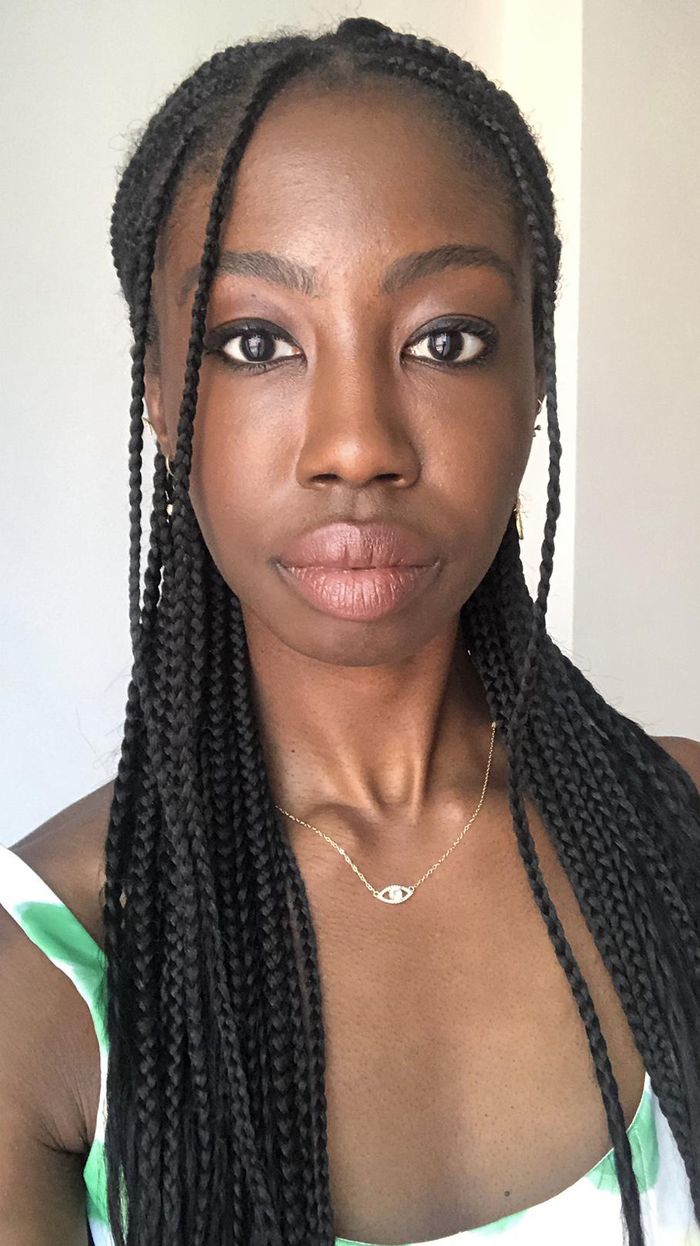 Photo: Courtesy of Ama Kwarteng
The application process was a breeze—the lipstick glided across my lips and deposited color evenly, without tugging or pulling. The finish was comfortable and cushion-y, which gave my lips a subtle, natural-looking plump. The lipstick also looks as good as it feels—I found the color to be a perfect fit for my skin; the shine and the tone of the lipstick struck a perfect balance between cool and warm, giving my face a much-needed boost of freshness. Another bonus: I applied the lip color a few hours before lunch and during that time, it didn't bleed or feather.
Whether you swipe it on before grabbing drinks with your friends or before hopping on a Zoom call, these new Posh Lipstick shades will have your lips looking full of color. The easy application process, smooth finish, and satin texture make it a great pick for anyone who may be looking to ease their way back into the wonderful world of lipsticks.